Do you consider tea as a miracle drink? Are you also a firm believer in "nothing can replace a good cup of chai"? Tea is not just a cup of beverage but is an emotion! You can absolutely have a little picnic indoors with your loved ones with tea in this cold weather. We believe that relishing a cup of this delightful drink in winters is like having a warm bath from inside. Correct us, if we are wrong! Are you keen on having creativi-Tea in your tea? Then we have pulled a list of 9 different types of teas to enjoy during winter for you, with love. There are many sweeping benefits of tea for winter ailments. It aids in boosting metabolism and comforts in getting rid of winter laziness. Isn't it Tea-Riffic? In this crisp and cool weather, we are more prone to sickness like cold and flu. A cup of tea can come to our rescue. It acts as a healer for our body and makes the winter ride smoother.
Chai Tea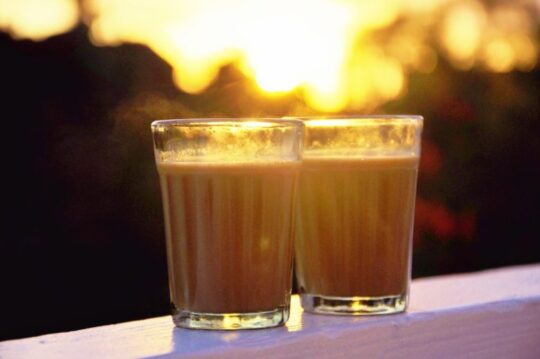 How about a hot cup of comforting chai while you are still wrapped in your blankets on a cold day? A cup of positivi-tea to start your day! This strong and flavourful drink is a way of life in India. The aromatic herbs and spices added to this drink can taste wonders. You can find people gulping it down their throats in trains, buses, streets, or at home. Chai tea has ginger and spices which are good for throats during the winter season.
Black Tea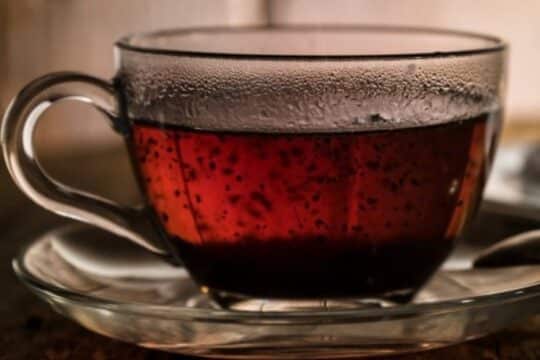 You can have a cup of black tea and you are ready to seize the day. As it is a strong-flavored drink and perfect energizers for those who do not like to wake up early in the morning. It has many health benefits as well. This tea is rich in antioxidants and helps in improving gut health. Check out the other benefits here.
Lemon and Pepper tea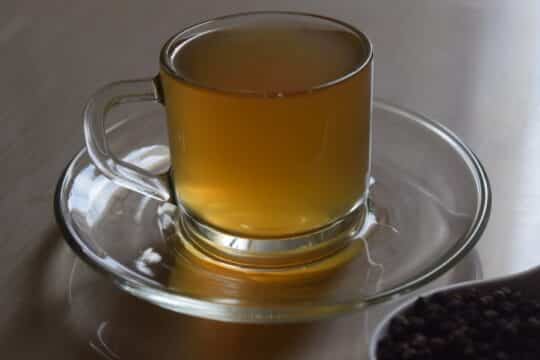 The rich combination of freshly crushed peppers and a spoonful of fresh lemon juice with a pinch of salt makes a perfect tea. Lemon and pepper tea is a home remedy for common cold and headache. This herbal infusion can be more flavourful with ginger or honey.
Vanilla Hot Chai

A piping hot cup of Vanilla hot chai can satisfy your sweet cravings on a chilly winter morning. This dreamy cup of tea is creamy, warm, sweet, and subtly spicy. It is a delightful mug that can be enjoyed late at night or any time of the day.
Ashwagandha Tea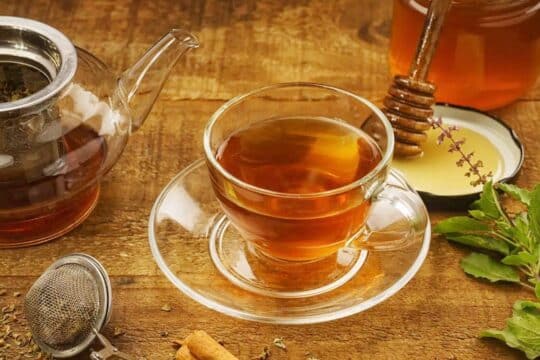 Do you suffer from anxiety or stress? If yes, then Ashwagandha tea can come to your rescue. It is known for its many medicinal benefits and helps promotes relaxation in our body. This classic herbal tea also helps you unwind before going to bed and is popular as a sleep tonic. Here are 5 different ways in which you can make this tea in your desired way.
Apple Cinnamon Tea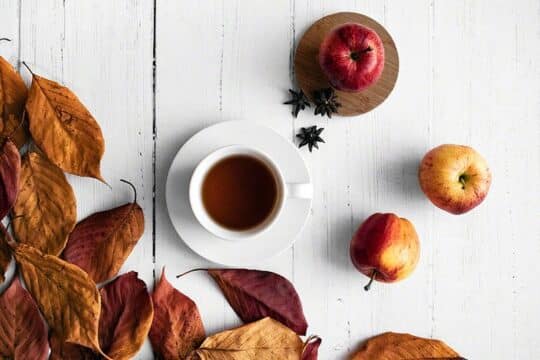 Waking up and going to work on these chilly winter days can be quite a task. But, not with an apple cinnamon tea indeed! It is a flavourful and warming tea that is sweet as well as spicy. This delicious smelling tea is high in nutrition, antioxidants, and reduces inflammation. Here are 3 different recipes for this tea.
Chocolate Chai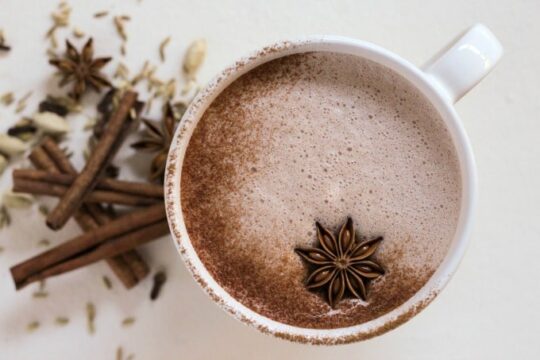 Yes, you heard it right! Tow of your favorite drinks has a mix now. Hot chocolate and aromatic tea are combined to make this entertaining cup of chocolate chai. This pleasurable cup of tea absolutely helps in demolishing your sweet cravings.
Peppermint Tea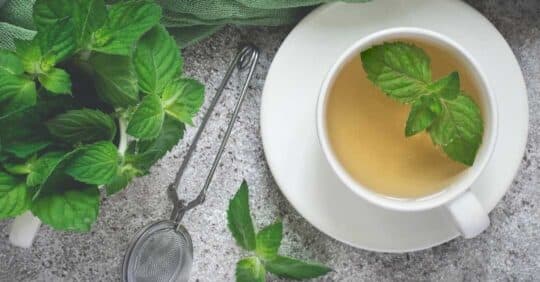 Peppermint tea is a herbal tea infusion with a cool flavor and tingling finish. This fresh tea is a delicate and refreshing drink. It relieves tension headaches, nasal congestion, and provides you with more energy. Here are the other benefits of peppermint tea.
Lemon and Ginger Tea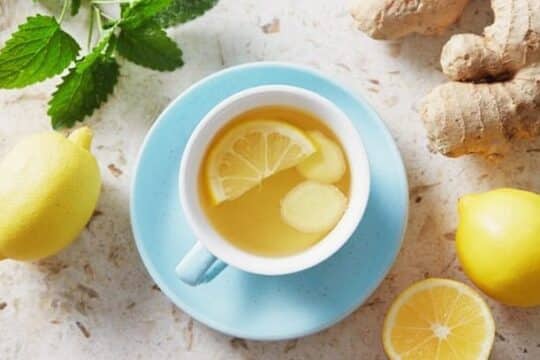 A wonderful blend of ginger and lemon offers a refreshing and crisp tea. Lemon and ginger tea. Treat yourself with this hot and fresh cup of tea which aids in lowering down all your street and tension. This aromatic and strong-flavored tea reduces inflammation and also aids in digestion. The herbs and spices present in these teas protect our body from cold and flu and helps to boost our immunity. Enlighten us about your most favorite tea from this list of 9 different types of teas to enjoy during winter.