Street food in India is filled with different flavors, colors, and textures. If you are a foodie living in the heritage city of Ahmedabad then you are at the best place to explore different and unique varieties of street food. It is the most pocket-friendly, fulfilling flavor bursting delicious quick meal to have. Get ready to get your tastebuds on a ride with the most scrumptious most loved street food of Ahmedabad. Here are the best 6 addicting and most loved street food dishes of Ahmedabad.
Ahmedabad's 6 Most Loved Street Food Dishes
1. Sev Puri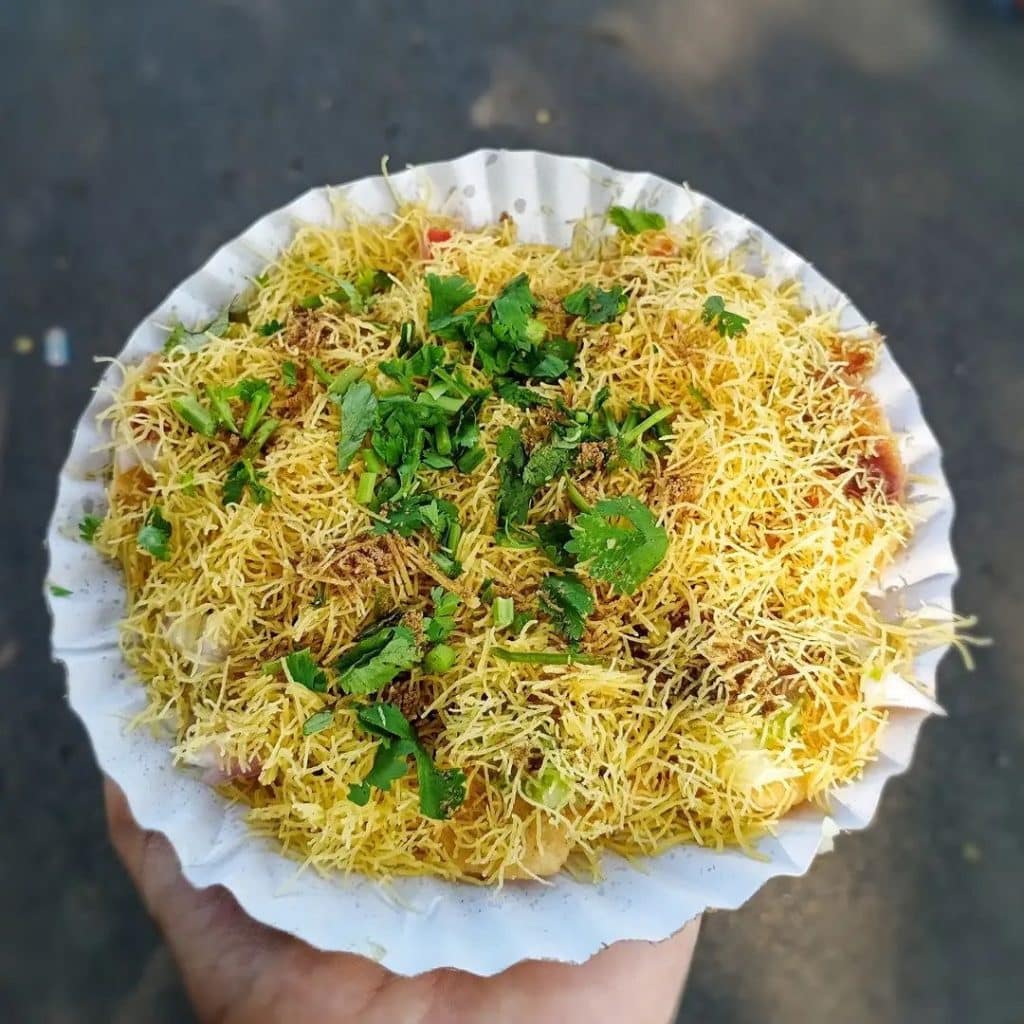 Crispy puris loaded with boiled potatoes, onions, and 3 varieties of chatpata chutneys topped with an unlimited amount of sev. Along with this, it is also topped with seasonal raw mango, chaat masala, coriander, and lemon. Who can resist this flavor-packed combo that bursts in the mouth at every bite? Sev puri is the best snack to munch on after a long day in the evenings. It is a staple snack that you can easily find vendors selling at the prominent shopping streets of Ahmedabad.Must-Try:Diwan Pakodi Centre, Stalls at CG Road, Laxmi Pani-PuriAvg Cost: Rs. 40 (approx)
2. Katka Pav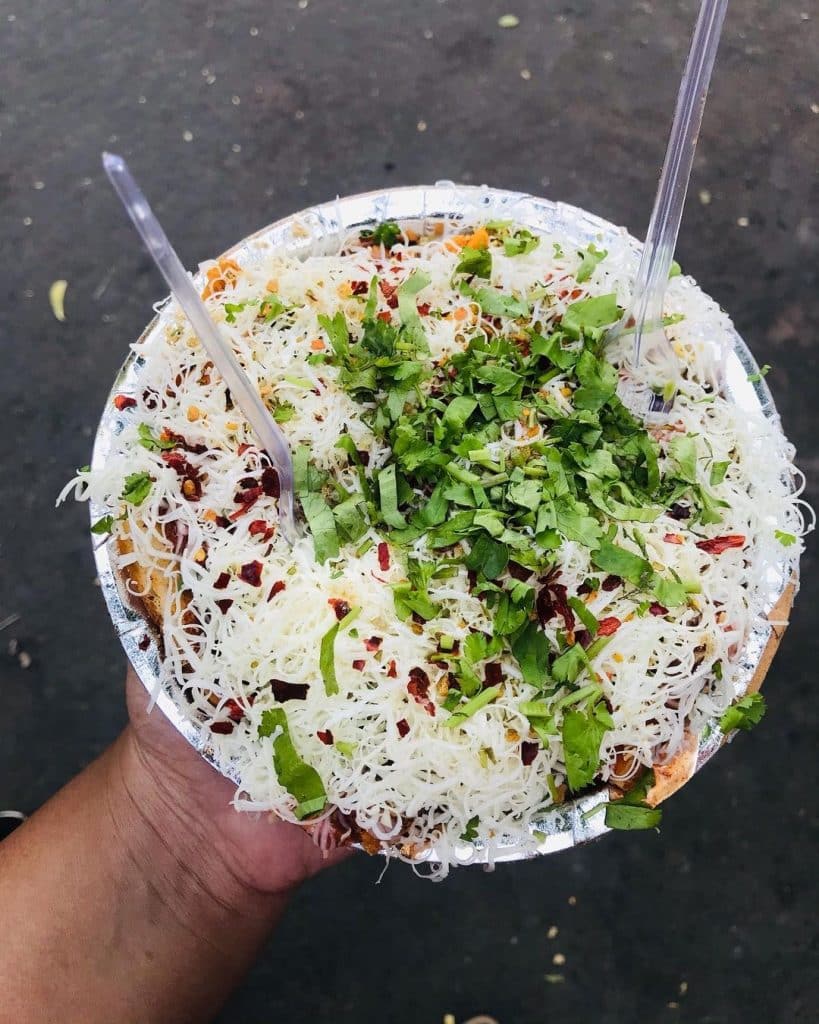 Katka pav is one of the most famous street food of Ahmedabad. It is Pav toasted in buttery masala topped with different chutneys, onions, masala sing, and cheese. Katka Pav is a power-packed burst of flavor in every bite. It has been famous for ages at the streets of law garden.Must-Try:Old Lucky Sandwich, Amul Sandwich Shop.Avg Cost: Rs. 60 (approx)
3. Maskabun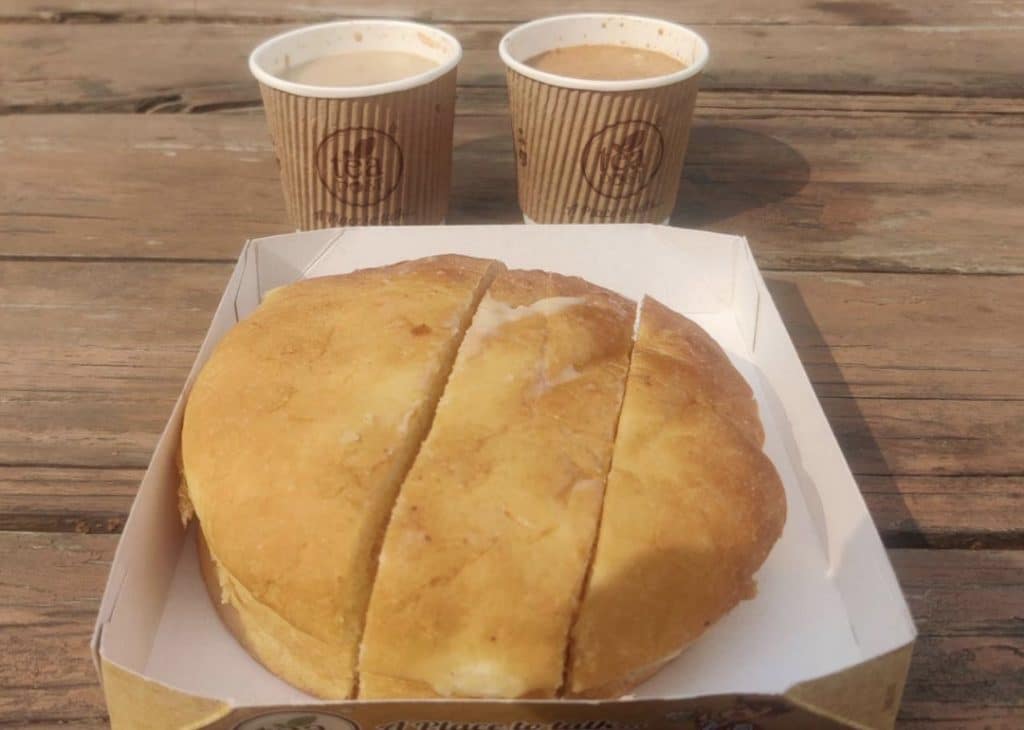 The first thing to come to an Ahmedadbadi's mind for a perfect breakfast will be maskabun and chai. Over the years plain simple butter maskabun has evolved to chocolate cheese maskabun. Now muskabun can be enjoyed in both ways sweet as well as savory. It is the most loved street food dish by everyone.Must-Try:Lucky Tea Stall, Tea Post, IIM-A Road (In the mornings)Avg Cost: Rs. 40-60 (approx)
4. Vada Pav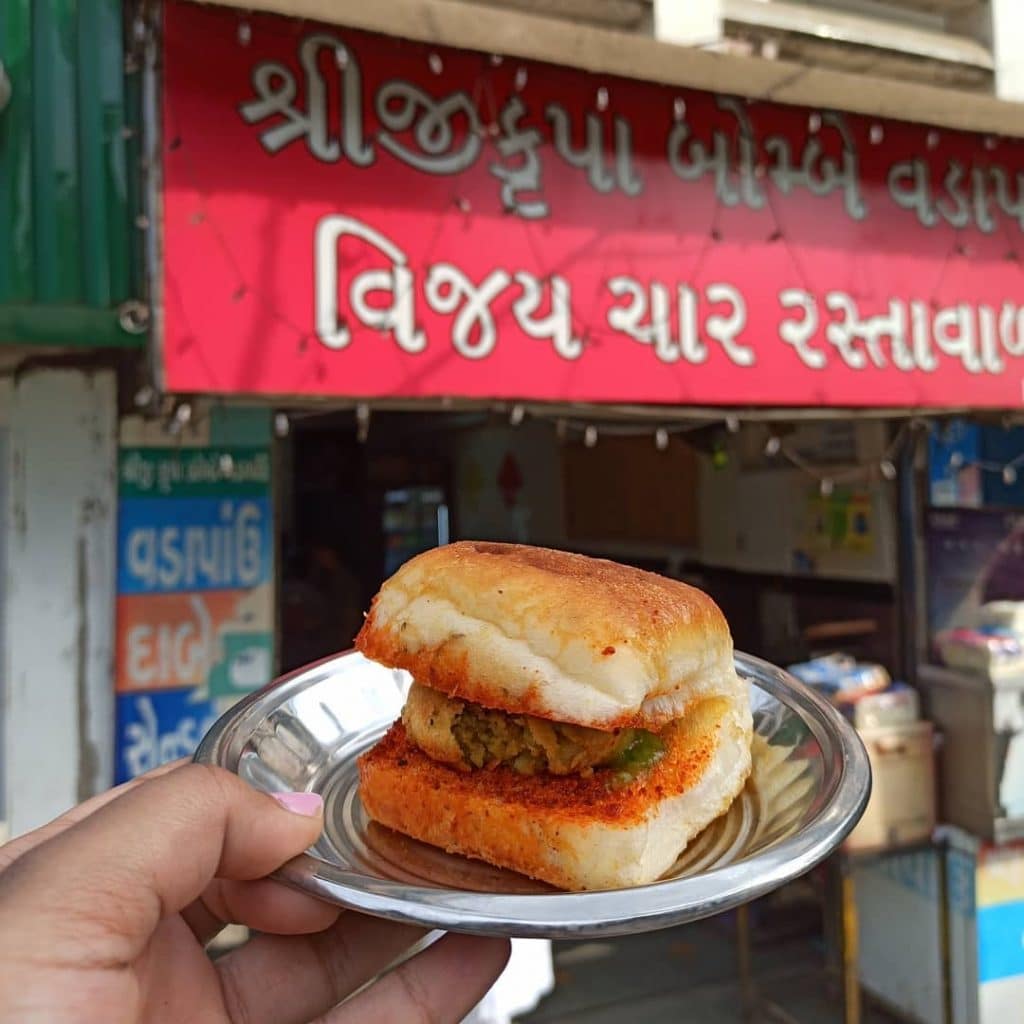 Mumbai's staple street food is not just most loved in Mumbai. It is most loved in Ahmedabad as well. The deep-fried ball of goodness stuffed between chutney and buttery pav is all you need any day and any time. Even though classic vada pav can never go out of style there are new varieties of vada pav that you can indulge in across Ahmedabad. These include BBQ vada pav, mayo vada pav, tandoori vada pav, peri-peri vada pav, etc.Must-Try:Shreejikrupa, Lions Kitchen, Jugaadi Adda.Avg Cost: Rs. 100 (approx)
5. Maggi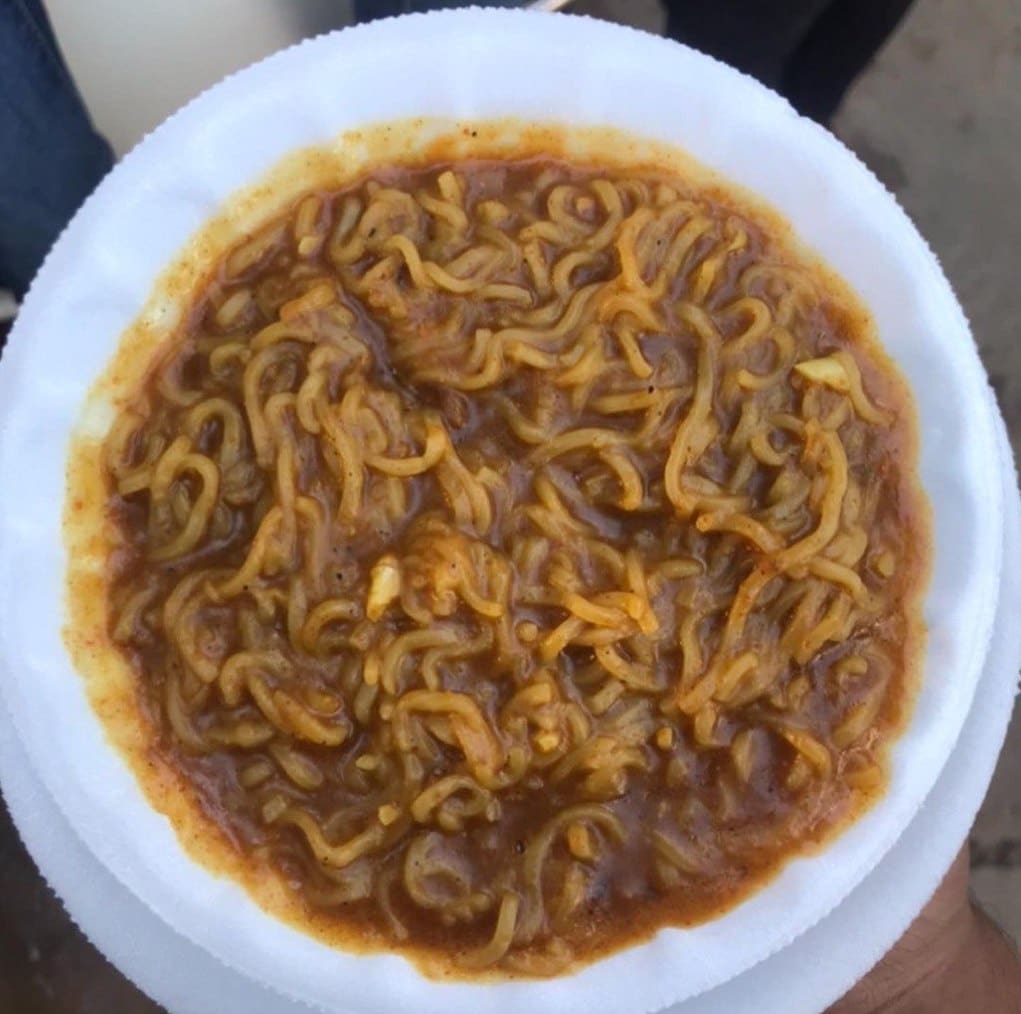 Who can resist the hot plate of Maggi? It is the one food dish that has become a staple in our hearts. One memory every teenager of Ahmedabad has is sharing a bowl of maggie with 5 forks in it. Hence, making the most loved food dish.Must-Try:R.K Maggi- Pasta & Coffee Bar, A1 Maggi bhajiyaAvg Cost: Rs. 100 (approx)
6. Momos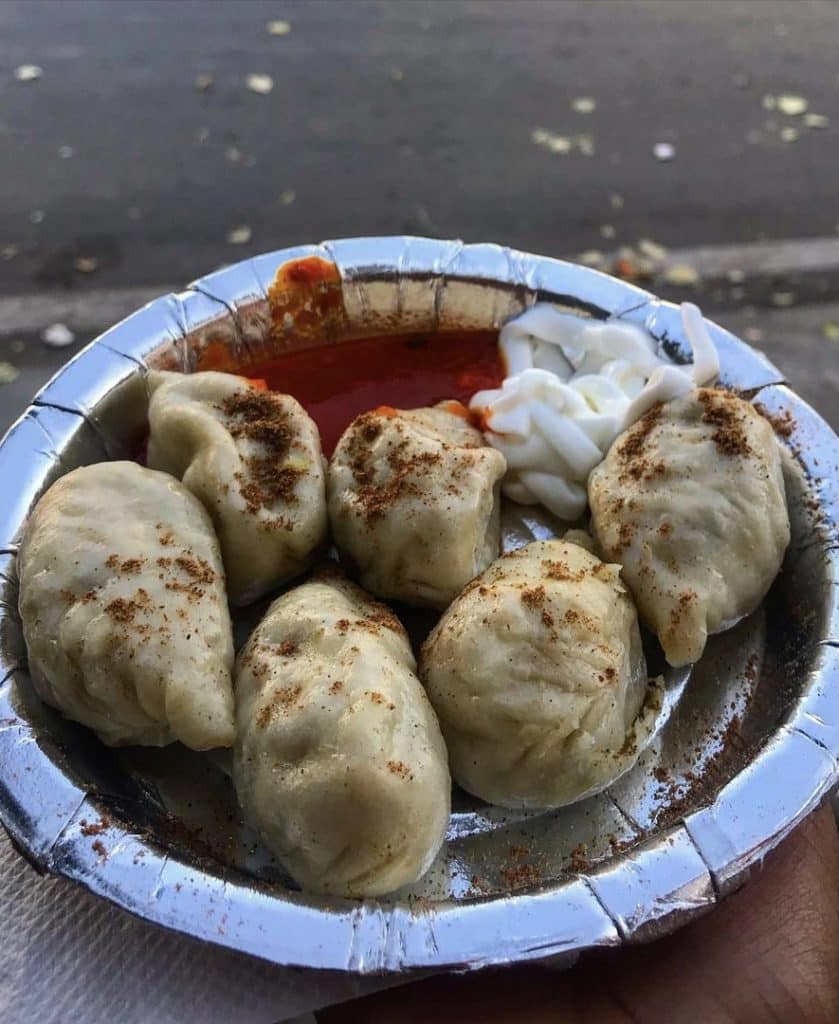 Momos are the ideal comfort and the wholesome meal you can have on any given day. There is just something about the momos of Ahmedabad that just makes everyone reach out for their share of indulgence. Additionally, options for momos are not just limited to steamed momos there are now a lot of different varieties like gravy momos, fried momos, paneer momos, etc., available in Ahmedabad.Must-Try:RR Delhi Momos, Momos Cart.Avg Cost: Rs. 150 (approx)Next time when you get hungry shopping your heart out at Law garden or are in the mood to indulge in the varieties of street food from Manek Chowk, don't forget to indulge in these snacks. Do let us know if we have missed any of the street food dishes in this!