"Do you drink coffee?"
"Do I drink coffee? Nooo, I don't drink coffee. COFFEE flows through my veins!"
Thinking of the same when someone mentions coffee? If yes, then you are a huge coffee fan just like us!
Coffee is the most pleasant way to kickstart your mornings and a relaxing end to a tiring day. But we are here to take your love for coffee a step further.
How about mixing coffee and desserts? Believe us it tastes as heavenly as it sounds!
The diverse and delightful desserts made from coffee are sure to take us on a joy ride. Let's dive right into our list of the best coffee-flavored desserts and where to have them in Ahmedabad!🙂
The Best Coffee Flavored Desserts in Ahmedabad
1. Tiramisu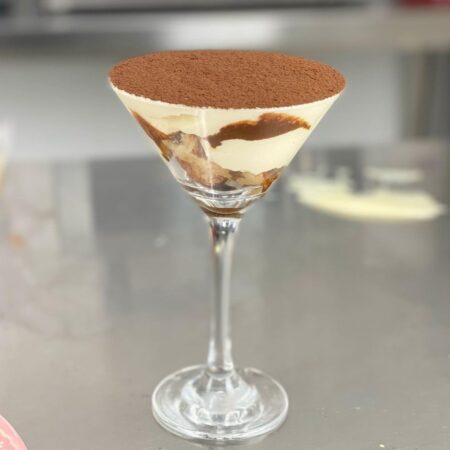 It's the sassy and classic coffee-flavored Italian dessert. You can have a guilt-free indulgence of Tiramisu at Sugarless Life cause it's sugarless!
Believe us, this melt-in-mouth goodness would be a fantastic treat for you. Sugarless life offers healthy food dishes and beverages. Even a diabetic patient can eat desserts here because it's allllll sugarless.
Price – Rs. 177/-
Location – Sugarless Life, Navrangpura
Other Desserts To Try – Blueberry Cheesecake Jar, Chocolate Panna Cotta, Vanilla Tea Cake, Cakesicles
2. Crunchy Hazelnut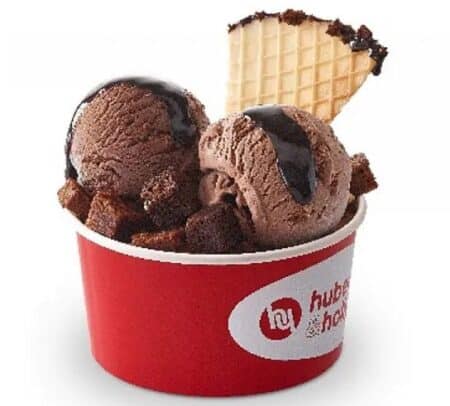 Dear hazelnut fans, this delight has your name all over it!
Crunchy Hazelnut is a delicious mix of hazelnut mud ice cream, Jamaican coffee ice cream, Huber and Holly's crunch, hot fudge sauce, and tiramisu wafer.
Already drooling no? Then, wait not and rush to Huber and Holly and pick up this dainty dessert. Because it is nothing but a plate of heaven!
Price – Rs. 199/-
Location – Huber and Holly, Navrangpura
Other Desserts To Try – Ferrero Cake, Macaroon Cake, Truffle-oh! Pastry, Charcoal Lychee Ice-cream
3. Mocha Brownie Shake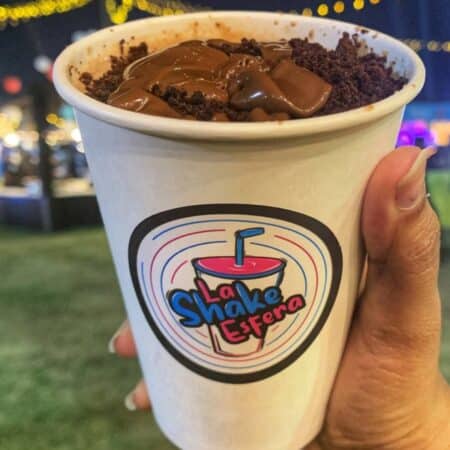 Oh, and how can we forget our dear brownies?
Mocha Brownie will perk you up if you have a sweet tooth. An balanced combination of the strong flavors of coffee and delectable brownie crush. You will feel like heaven after taking a bite of this delicacy.
Make your special day memorable while relishing this sweet and indulgent dessert. La Shake Esfera serves tasty food at an affordable price along with tasteful beverages.
Price – Rs. 300/-
Location – La Shake Esfera, Navrangpura
Other Desserts To Try – Mood Shake, Chocolate Belgium, Oreo Nutella Thick Shake, Oreo Coffee Thick Shake
5. Tiramisu Cake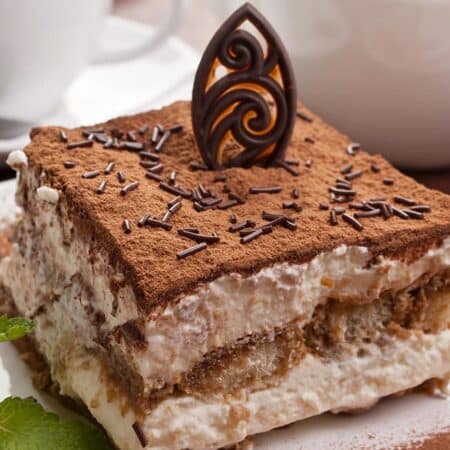 When cake is on your mind, Tiramisu cake is all you need if you happen to be a true coffee lover!
Whether it is the search for the perfect birthday cake for a loved one or just a mid-afternoon dessert craving, head on to the Chocolate Room.
It is one of the best coffee-flavored desserts to devour. Also worth trying is the Tiramisu Choctail from the Chocolate Room which is the perfect coffee and chocolate flavor combo!
Price – Rs. 524/-
Location – The Chocolate Room, Paldi, Bodakdev
Other Desserts To Try – Tiramisu Choctail, Hot Chocolate, Choco Excess Pastry, TCR Brownie Sundae, Ferrero Rocher Pastry
6. Coffee Stuffed Chocolate Cookies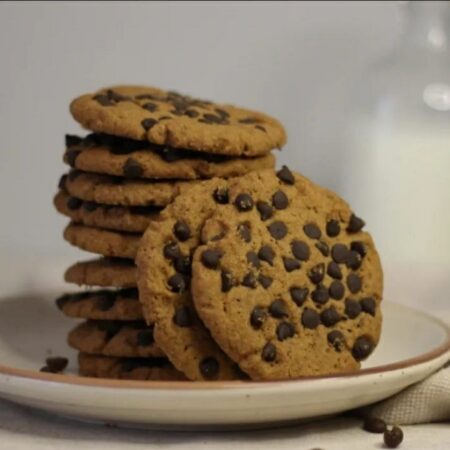 The irresistible Coffee stuffed Chocolate Cookies from Biskut is a decadent dessert item. It's great in its own way due to its taste, texture, and flavor!
On the other note, this food place also serves appetizing brownies, tea cakes, handcrafted chocolates, and flavored loaves of bread. Get a 220-gram jar from Biscut and binge eat while you gossip with your friends. 😛
Price – Rs. 260/-
Location – Biskut, Bodekdev
Other Desserts To Try – Double Belgian Chocolate Chip Cookies, Nut Crunchies Cookies, Cinnamon Roll, Caramel Almond Muffin
7. Affogato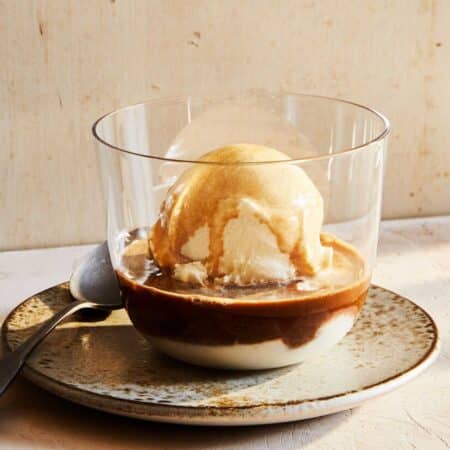 Are you a coffee and ice-cream lover both? If it's a big yes, then Affogato is made just for you! You will have your heart set on an Affogato after tasting this beauty, trust us.
It is a rich silky Italian espresso dessert. This incredible dessert requires only two ingredients and voilaa, your taste bulb will experience a paradise of flavors! A Gourmesserie is the perfect cute cafe for tasting this classic Italian dessert!
Price – Rs. 265/-
Location – A Gourmesserie, Bodakdev
Other Desserts To Try – Espresso Tiramisu, Cherry Chocolate Parfait, Orange Blossom Macarons, Spectacle Trio
8. Coffee Medium Scoop Ice-cream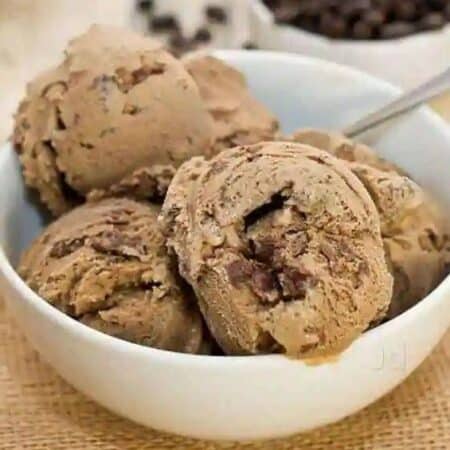 We are screamingggg for the ice-cream! Yes, a nice and yummy scoop of coffee ice-cream. One of the classic dessert that is loved by all.
Now with a scoop of your dearest ice-cream, the only thing missing is? Watching your favorite show on Netflix! We are sure that you are not going to stop after having a scoop of it! 😛
Get this rich and delicious Coffee Ice-cream from Havmor and have fun.
Price – Rs. 95/-
Location – Havmor, Naranpura
Other Desserts To Try – Sugar Free Kesar Pista, Choco Indulgence, Black Forest Ice-cream Cake, Ferrero Blast Ball
9. Cold Coffee Milk Shake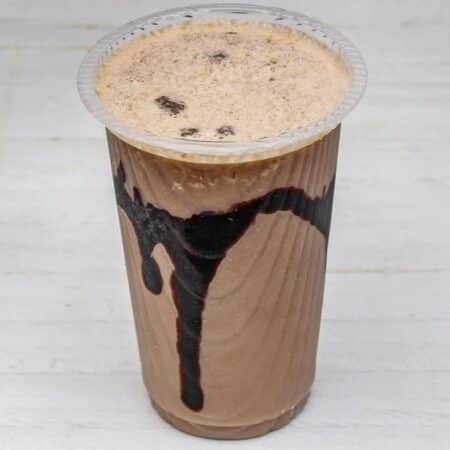 Bored of drinking the same old coffee every day? Then you must try this flavorful concoction instead. And of course, a signature cold coffee milkshake is all you need after a busy busy day! This refreshment is a mix of ice cream, whipped cream, coffee, and sugar.
You will be addicted to this classic and velvety smooth beverage once you taste it. Try this delight at Hocco Eatery along with some of their tasty snacks.
Price – Rs. 115/-
Location – Hocco Eatery, Ellis Bridge
Other Desserts To Try – Oreo Blast Milk Shake, Nutty Belgian Milk Shake, Almond Carnival Ice-cream
10. Coffee Mocha Waffle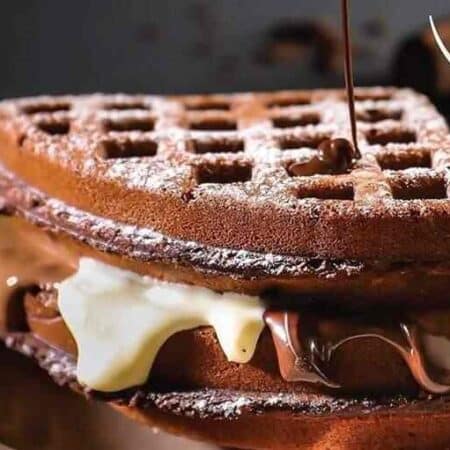 Wanna try something exciting apart from the regular desserts? Then treat your taste buds with a Coffee Mocha Waffle. The stimulating coffee flavor in the crispy waffle and melted chocolate infused with coffee crumbs is totally satisfying and amusing!
"I love you a Waffle-Lot!" You will say this after trying out this cool waffle!
Price – Rs. 205/-
Location – The Belgium Waffle Co., Bodakdev
Other Desserts To Try – Peach Apricot Ice-cream, Sitaphal Ice-cream, Chickoo Ice-cream, Kesar Pista Ice-cream

These fantastic and flavorful desserts are sure a treat!
Let us know which out of these best coffee flavored desserts caught your attention the most. And don't forget to snap some pictures of these wonderful desserts before you dive into it. Oh, for what? For Instagram!!!