Hello dear foodies! Are you chilling with some cake, coffee/chai, and a blanket on a chilly winter morning? The season of mistletoe, warm socks, a bonfire, and some comfort food. Now that the winter season has set right in, it is the perfect time to give a boost to your immunity and health. You can do this by adding plenty of fruits and vegetables which thrive during this season. Fill it with nutrients, vitamins, minerals, and fibers because every cold day brings you closer to binge on some healthy and delicious food. Now, you seem to be confused, while listing the best fruits and vegetables to eat this season. Right? Don't worry! We've come to your rescue to state the best fruits and vegetables to eat this season.
Best Fruits to include in your diet
1. Apple

It is also known as a miracle fruit as it upholds heart health in several ways. It also has voluminous health benefits. The fruit is proved to be exceptional due to the good source of dietary fiber, antioxidants, natural sugar, and vitamin C present in them.
2. Papaya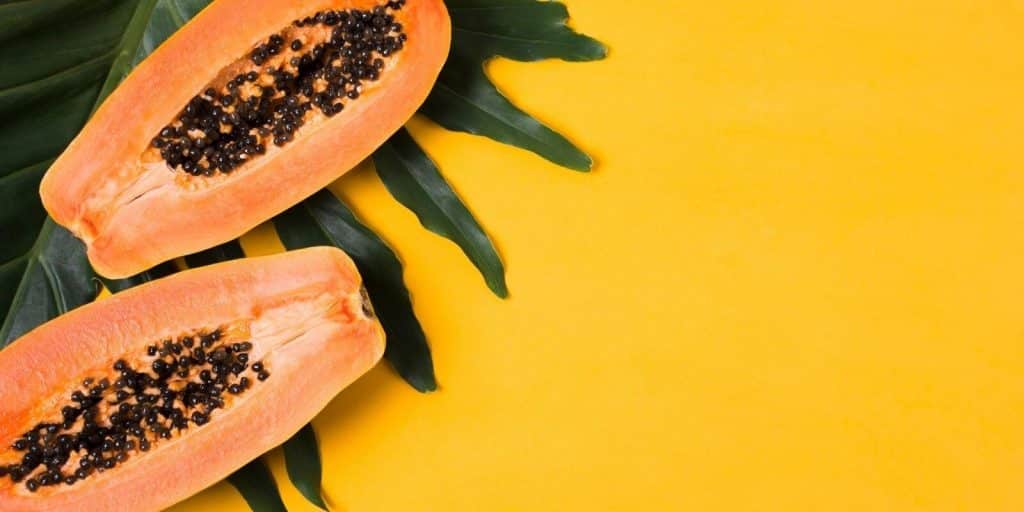 A lovely orange-colored fruit from the inside has several benefits from reducing inflammation to lowering the risk of heart disease. It also contains anti-cancer properties. Papaya is high in antioxidants and is rich in vitamin C and A. An outstandingly healthy fruit loaded with nutrients, improves digestion, and fight certain diseases.
3. Pomegranate

A beautiful, dark red colored fruit loaded with antioxidants, vitamin C and E which helps in lowering the risk of blood pressure. Pomegranate is also known to prevent illness due to its anti-bacterial properties. This incredible fruit also boosts your immunity.
4. Citrus Fruits

A diverse category of fruits to include in your diet includes lemons, oranges, grapefruits, and limes. These bright and flavorful fruits are a sight to see. Citrus fruits are highly rich in vitamin C, minerals, and fibers. The fact that these are low in calories would want you to add these fruits more to your winter diet.
Best Vegetables to include in your diet
1. Broccoli

This branched, dark green vegetable is a full pack of fiber, protein, iron, calcium, potassium and is also rich in vitamins K, E, and C. Broccoli is a superfood that helps in building strong bones, reducing the cholesterol level in the body, lowers the risk of diabetes and is great in improving the skin health.
2. Leafy Greens

A highly nutritious addition to your healthy diet. Leafy green vegetable offers to lower health issues like obesity, high blood pressure, and heart diseases. These glorious greens are low in calories but rich in minerals, fibers, and vitamins. The shades of green family comprise of microgreens, methi, kale, spinach, lettuce, beet greens, cilantro, mustard greens, etc. Click here to see the list of other leafy green vegetables.
3. Root Vegetables

These are the star of the diet during the winter season. These delightful vegetables are grown underground. All vegetables are healthy but root vegetables have a distinct powerhouse of nutrition and are extremely rich in vitamins and minerals. It has high antioxidant properties which are beneficial for healthy skin. The catalog of root vegetables has carrots, beets, sweet potatoes, radish, etc. Click here to explore the options of root veggies.