Sushi! Naam to Suna Hoga! It is the new favourite in town. People are running around to discover the best places for sushi in Ahmedabad. We're always open to try out new food dishes, to amaze our taste buds. So, why not try this too? Of course, we're still learning how to use chopsticks, but did that stop us from savoring sushi? Not at all. Sushi appears elegant and tastes heavenly too. Did you know there are dozens of flavours available to satisfy your cravings? Wrapped in rice and delicious fillings, Sushi has the potential to become your most-loved dish.
Here we are, listing the best places for Sushi in Ahmedabad, which you can visit any day or every day, as you like it. And, if you want to impress your crush by taking them to a less discovered place; Or you are someone who is hunting a family-friendly place then read the blog till the very end.
Best Places For Sushi In Ahmedabad
1.
TGs – The Oriental Grill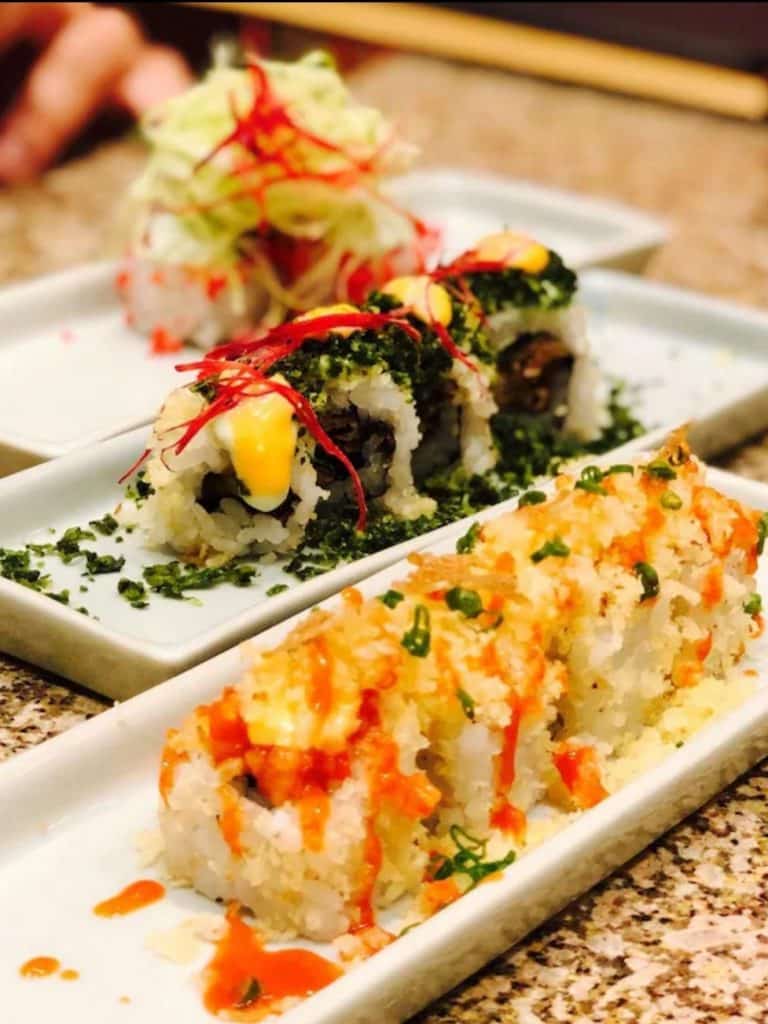 TG is the OG for sushi exploration, haha. Located on the first floor of Hyatt, Ahmedabad, The Oriental Grill serves the best sushi dishes in the city. Their Asian food is loved by every and anyone who visits the restaurant. Overall, they offer delicious oriental cuisine. If anyone is looking for exotic food options, this place must make it to your list.
The warm hospitality of the restaurant is just like a cherry on the top. In fact, they have a teppanyaki place if the customers want to view the making of the food.
Avg cost: 2,200/- for two
Location: Vastrapur, Ahmedabad
Must-try dishes: Reverse mountain Sushi, Chilli Garlic Butter Dimsums
2.
Lollo Rosso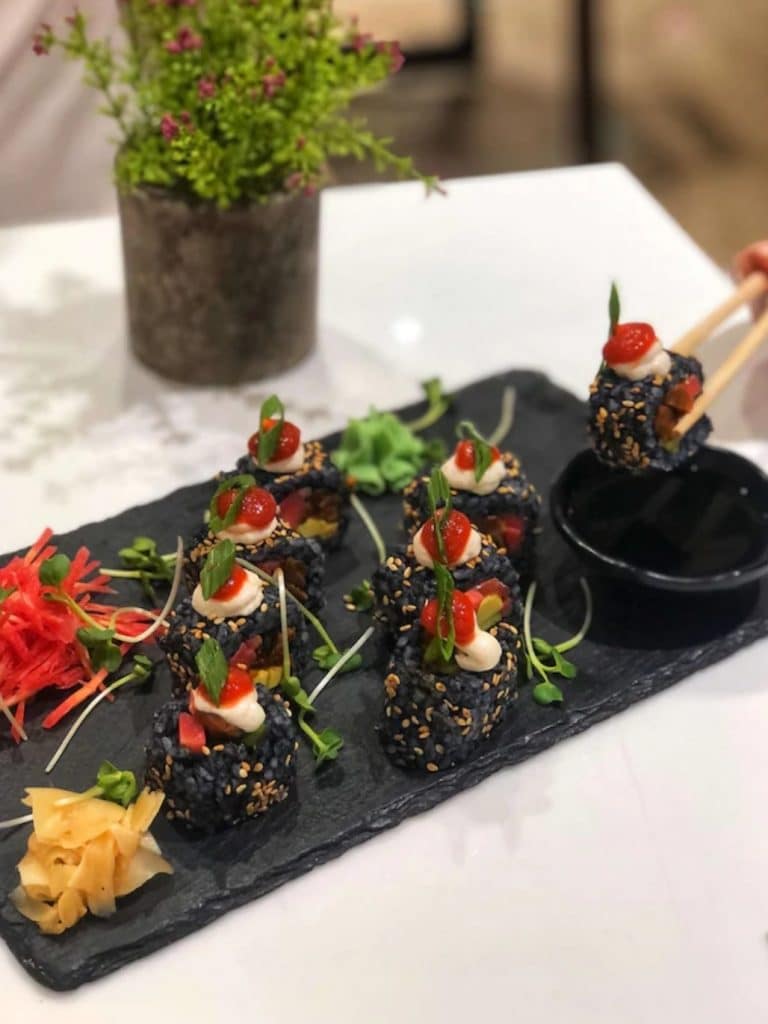 Lollo Rosso is solely popular for its innovative and flavoured sushi dishes. The vibrant interiors of the place are welcome us warmly. Lollo Rosso's dishes are a perfect blend of personalized flavours. Also, the food is light on the stomach and digestion-friendly too.
There are various Japanese and Korean bowls, too, that are drool-worthy. If you are trying sushi for the first time, Lollo Rosso is the perfect option.
Avg Cost: 1,000/- for two
Location: Navrangpura, Ahmedabad
Must-try dishes: Okra Tempura Teriyaki Sushi, Cucumber and Avacado Sushi
3.
Mauve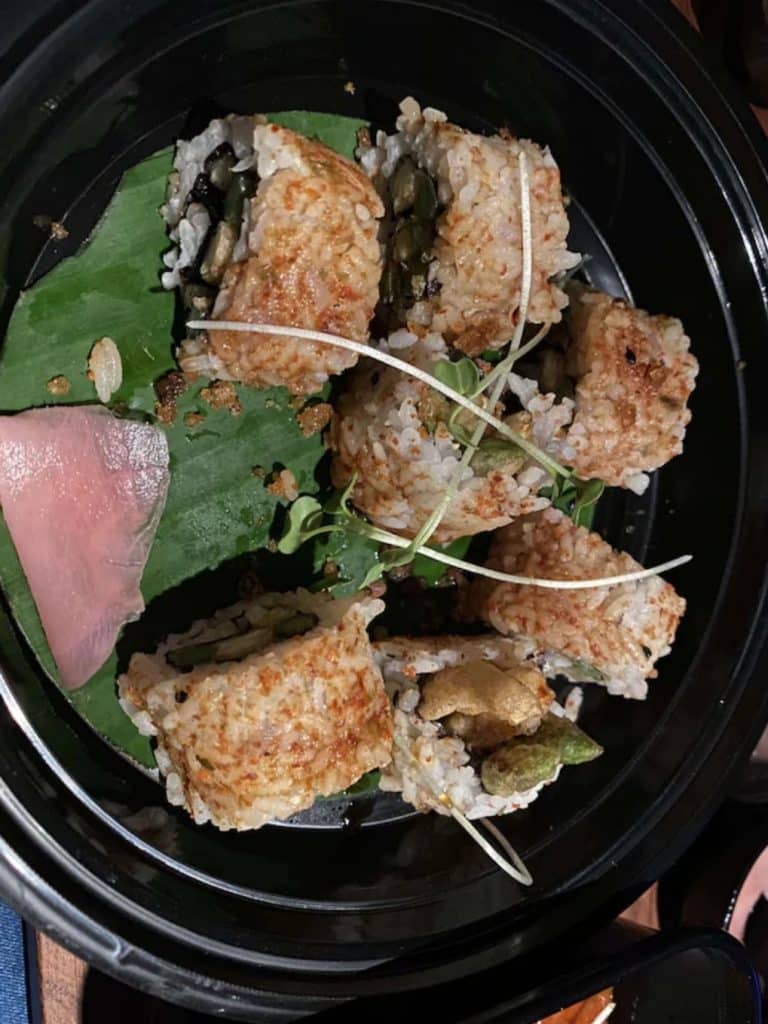 Mauve opened its door recently and gained popularity instantly—the main reason being its luxurious interiors, and of course, finger-licking food options. The restaurant is dedicated to continental and Asian cuisine. And, their garnishing game is on point. So, one can visit Mauve for an authentic dining experience.
Their sushi dishes are exotic and infused with varied flavours. Mauve is the destined spot for luxurious dinner dates or is suitable for a family gathering too.
Avg Cost: 1,900/- for two
Location: Bodakdev, Ahmedabad
Must-try dishes: Rainbow California sushi, Veggie roll
4. Yoku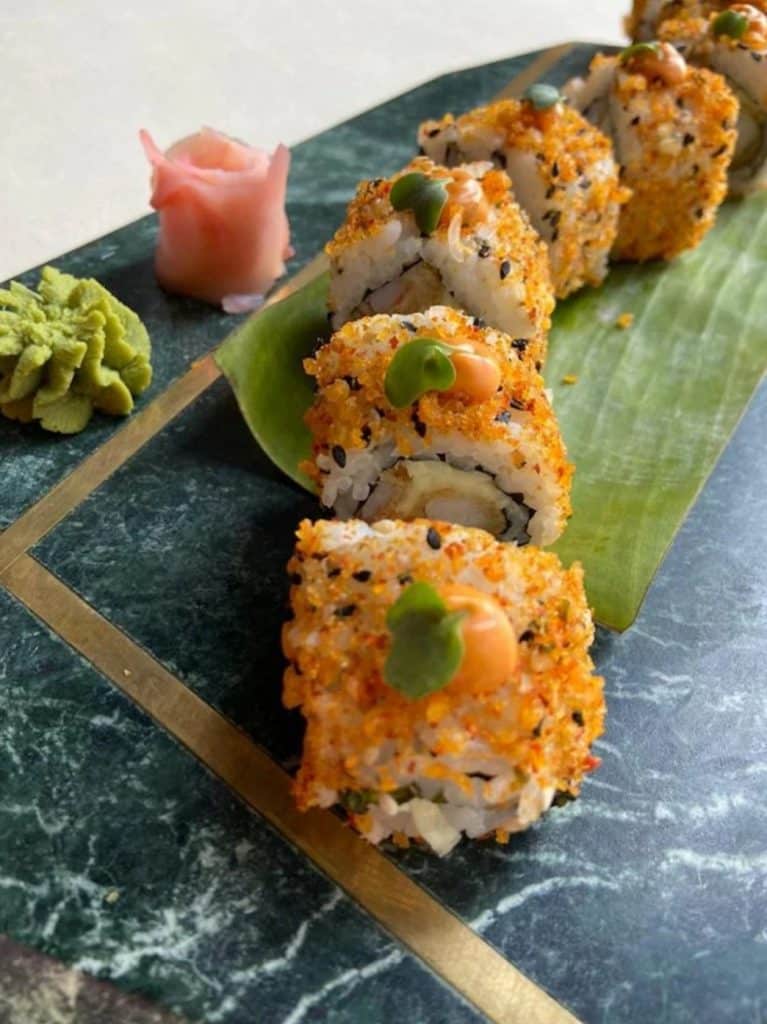 Yoku is an underrated restaurant in Ahmedabad. It offers flavoursome sushi and Asian food. It is a gourmet restaurant with great presentation techniques. The place has a delicious wisp of sushi in the air. Along with sushi, one may try out some Asian curries too. It has a decent ambience with affordable food options.
Avg Cost: 600/- for two
Location: Prahaladnagar, Ahmedabad
Must-try dishes: Avocado Carrot and Cucumber Sushi, Veg green Thai curry
5.
Wok Sushi Bao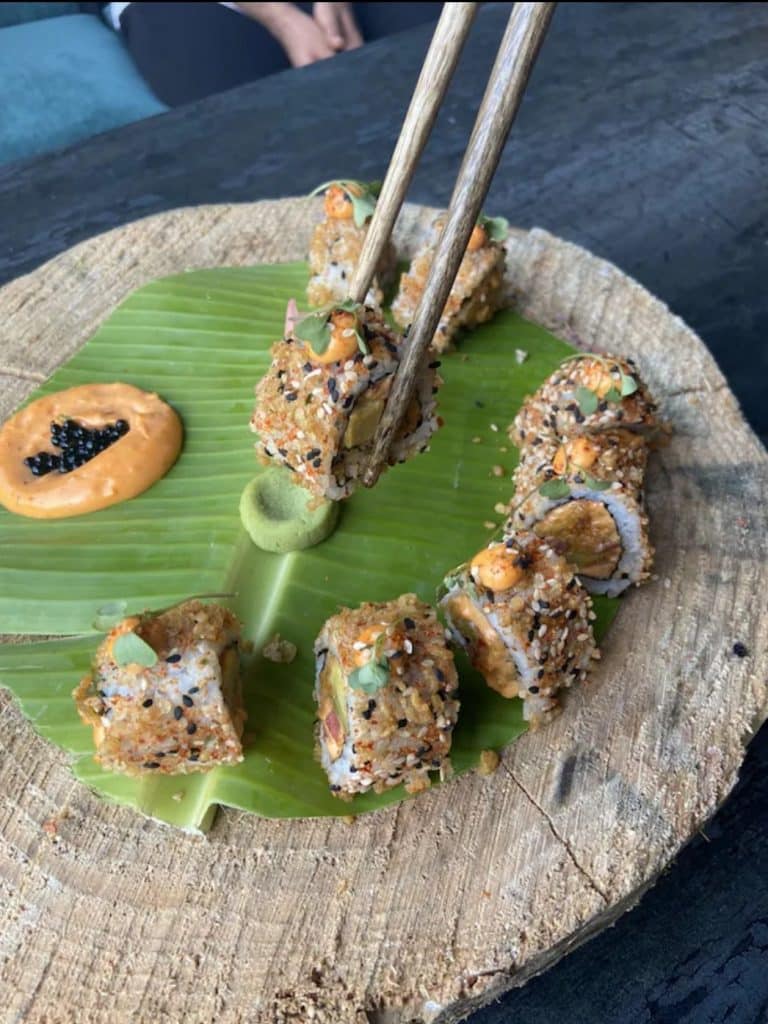 Wok Sushi Bao is really creative in its dining options. They prepare sushi cakes. You heard it right. They do! They serve mouth-watering Chinese and Asian cuisine too. Their innovative menu options attract more orders. This place is known for its yummy sauce that comes with sushi or any other dish. It is a budget-friendly spot and makes for a good hangout spot.
Avg Cost: 600/- for two
Location: Prahaladnagar, Ahmedabad
Must-try Dishes: crispy tempura sushi, crazy avocado sushi
So, these were the best places for Sushi in Ahmedabad. So, let's say No to coffee dates and go for a sushi date. And, these places are family-friendly too, so let's plan a family brunch at one of these places soon, what say? Oh, if you do visit any of these, just to be safe, order avocado sushi. It won't disappoint, and the flavour is quite famous too.
And whenever you visit any of these places, do let us know in the comment section or through Instagram as to how you liked it.