Thinking of going to Leh Ladakh during this break with your friends? Or are you already in the middle of planning an exciting trip to this stunning place? If it's a yes both ways, then trust us you're going to loveeeee this charming place and indulging into its culinary pleasures! Because Ladakh satisfies all your food cravings with its rich organic flavors, wide-range of special and local traditional dishes, and diverse cuisines!! So, now you know where to go when your stomach growls for super tasteful meals with this list of best restaurants in Leh Ladakh.
Best Restaurants In Leh Ladakh
1. Chopsticks Noodle Bar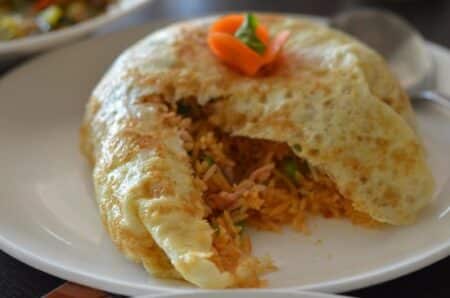 Chopsticks Noodle Bar is a delightful place serving multiple cuisines. All the super tasty dishes in the menu comes with a reasonable price and good quality. The king and generous staff members and owner absolutely makes you feel like home here. One must visit chopsticks for is wide-range of food dishes to have a wonderful meal.
Location – Raku Complex
Available Cuisines – Indonesian, Tibetan,Chinese, Indian, Asian, Thai, Fusion
Must-Try Food Dishes – Fried Rice, Chocolate Momos, Pancakes, Lemon-Honey-Ginger Tea, Noodles, Paneer Butter Masala
2. Alchi Kitchen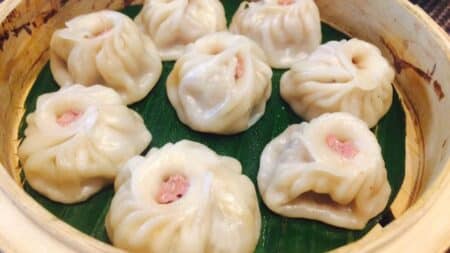 Alchi's Kitchen is a beautiful restaurant, run by a mother-daughter duo is popular for its décor and items on the menu. The lovely themed décor that totally transports you to the true spirit of Ladakh with its vintage pottery items and seating arrangements. They serve pocket friendly and authentic culinary delights along with the special Ladakhi cuisine.
Location – Alchi Monastery
Available Cuisines – Indian, Asian
Must-Try Food Dishes – Walnut and Chocolate Momos, Apricot tea, Apricot Juice, Authentic Pasta, Sweet honey Potato, Khambir
3. The Tibetan Kitchen

As the name suggests The Tibetan Kitchen offers authentic lip-smacking Tibetan cuisine. It will be a treat for your taste buds if you are fond of Tibetan food dishes. The eatery comprises of simple ambience, courteous staff members, and moderate pricing in the menu. It is also famous for providing great quality and quantity of food.
Location – Fort Road
Available Cuisines – North Indian, Tibetan, Chinese
Must-Try Food Dishes – Honey Ginger Tea, Mango Shake, Veg. Thukpa, Veg. Thentuk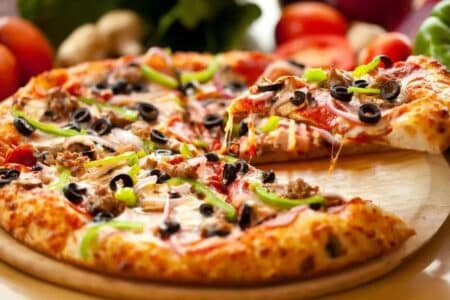 Look no further but visit la Pizzaeta if you're looking for some quality and tasteful pizzas to relish. This eatery is popular for its live music, great atmosphere, outdoor seating area with cushions and low tables to sit and relax on. The absolute delightful food is made using their organic vegetables and authentically cooked in wood fire oven. They also serve good aromatic coffee beverages that are no less then heaven!
Location – Changspa Road
Available Cuisines – Indian, Italian, International
Must-Try Food Dishes – Sun Dried Tomato Pizza, Coffee, Steamed Momos, Margarita Pizza, Veggie Stir Fry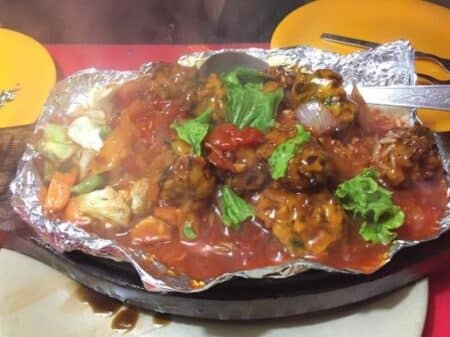 Gesmo restaurant is a good place to hang out with your friends or spend some quality time with your loves ones. The supportive staff members are generous who believes in making their gests feel like home. And are known for providing the best hospitality. Trust us, you won't be able to resist yourself indulging into their distinctive cake varieties, range of milkshakes, and pizza dishes. The eatery offers awesome service and is famous for its quaint place with green-glass windows.
Location – Fort Road
Available Cuisines – North Indian, Chinese, Fast Food, Beverages
Must-Try Food Dishes – Pan Fried Momos, Cheese Pizza, Thukpa, Noodles, Chocolate Brownie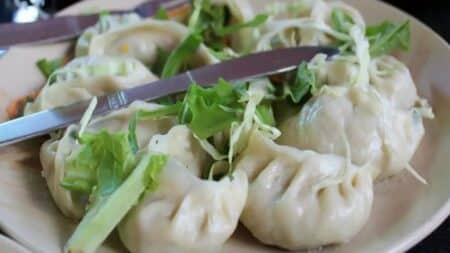 Norlakh restaurant is one of the best eateries in the town serving the authentic Tibetan cuisine. If you're in search of a budget-friendly place that offers delectable local cuisine that you must visit this restaurant. Treat yourself with its vegetarian Tibetan culinary delights and have a gastronomical experience!
Location – Main Bazaar
Available Cuisines – Tibetan, Local Cuisine
Must-Try Food Dishes – Steamed Momos, Spicy Momos, Noodle Soup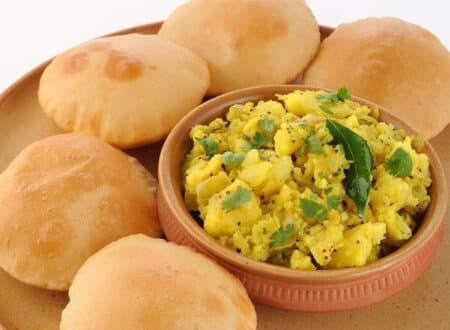 Looking for good place to chill with your friends with awesome and flavorful delicacies in Leh? Then you should visit this multi-specialty food joint that offers a wide range of mouth-watering cuisines. Summer harvest restaurant serves excellent culinary specialties at reasonable price.
Location – Summer Harvest
Available Cuisines – Chinese, North Indian
Must-Try Food Dishes – Cheese Momos, Deep Fried Momos, Thupka, Daal Makhni
8. Namza Dining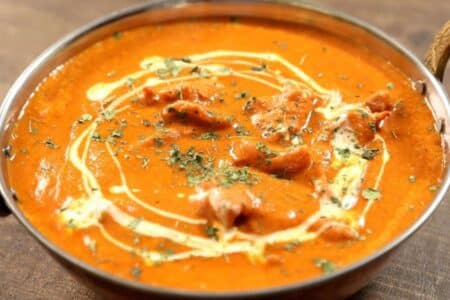 Namza Dining is a gorgeous food joint that lies around the main market. The restaurant is keen on preserving and promoting our cultural and food identity with it's elegant fusion of kitchen garden and designer store.
Order a special ladakhi dish that is full of authentic flavors. This outstanding place and it's alluring ambience is a sight to see! To top it all it serves some lip-smacking culinary specialties to their customers.
Location – Zangsti Road
Available Cuisines – Indian, Chinese, Italian
Must-Try Food Dishes – Pesto Pasta, Kebabs, Blueberry Cheesecake, Salad
These best restaurants in Leh ladakh are must-visit if you're a true food lover who wishes to treat the taste buds with distinct cuisines!
Keep your sanitizer handy and double mask yourself to ensure your safety 🙂