Navrangpura is the chic hub for everyone. And the best part about this area is all the foodies can get endless options for visiting a cafe or a restaurant. After all, Amdavadi's don't lag behind in showing their love for food. But it is always we crave for the best food in any restaurant or cafe, so here I have bought to you some of the Best Cafes In Navrangpura along with its must-have dishes which you cannot miss on. Check out the list below:
Cafes In Navrangpura To Check Out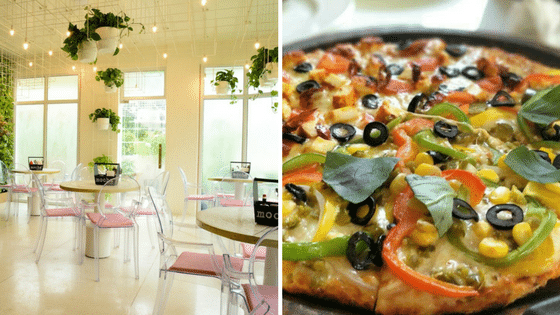 Mocha has always been a favorite cafe for all the foodies. And why not? As it is among the most frequently visited cafes among the youngsters. A must visit cafe, if you have a sweet tooth.
Must-Have: Chocolate Avalanche, Three Chilli and Bell Pepper Pizza, Oreo Shake
Hungrito Rating: 4.2/5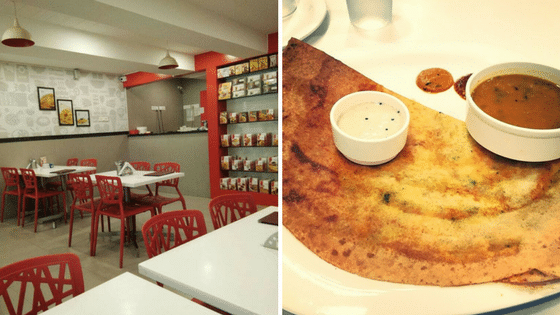 One of the finest south Indian food cafe in Navrangpura. The best thing about the cafe is it not only serves South Indian food but other cuisines as well.
Must-Have: Udupi Butter Masala Dosa, Filter Coffee
Hungrito Rating: 4.1/5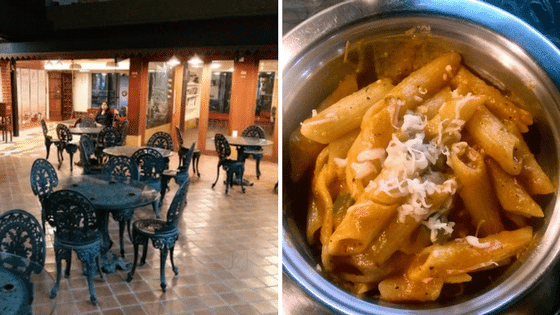 You might have heard about this cafe and you would be wondering why this name? Because the concept of this cafe is to serve the people with good food, and not to charge anything for that. This place really does justice to its name.
Must-Have: Pasta, Sev Puri, Pav Bhaji
Hungrito Rating: 4.7/5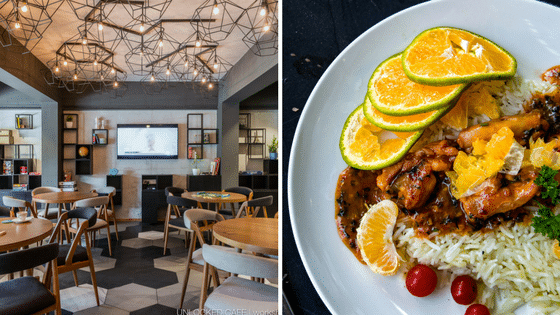 The cafe is located in the Heart of the City! The cafe is known for its beautiful ambiance, including the poppy-colored sofas, stools, and chairs, a wonderful ceiling with an amazing lamp collection, lots of games. And of course, the main component Foood!
Must-Have: Mama Rosa Pasta, American Sunrise, All-Time Favorite Aloo Tikki Burger
Hungrito Rating: 4/5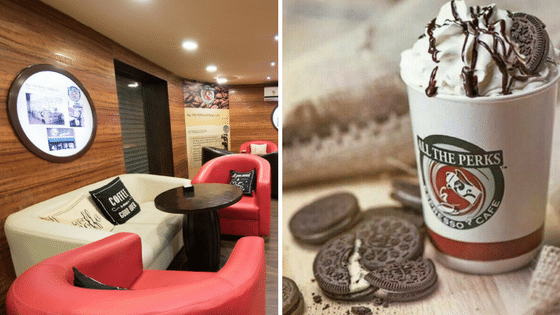 If you are a coffee geek and want to have the best coffee in town, then you should surely visit this place. For all those who feel that college canteen has been boring since long, can visit this place with their squad and chill out here.
Must-Have: Rainbow Pastry, Turtle Mocha
Hungrito Rating: 3.9/5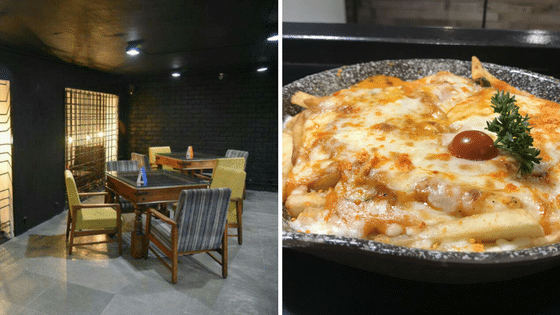 The cafe where you can put yourself behind the bars! But hey, still you can have amazing food…inside the BARS! Sounds interesting right? Actually, it is amazing.
Must-Have: Masala Maska Cheese Fries, Hummusa, Indian Sizzler
Hungrito Rating: 4.3/5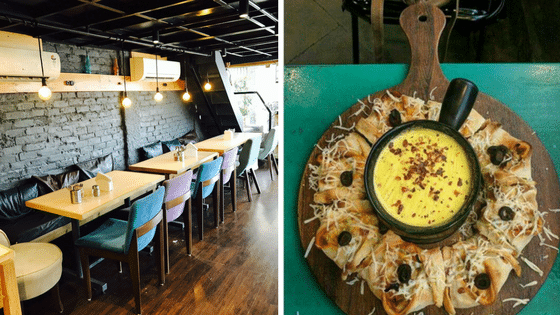 The very first place for inventing the volcano pizza! And I swear it's just WOW!! Really you cannot resist yourself from having it the next time you visit. And I bet you would definitely visit again for this Volcano Pizza.
Must-Have: Volcano pizza, Italian Fondue, Mexican Sizzler
Hungrito Rating: 4.4/5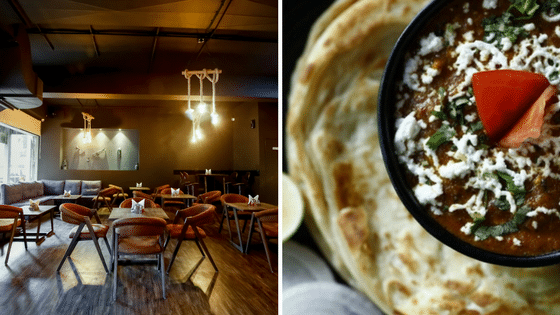 Searching for a place to visit with friends, family, near and dear ones? Hold on, this place will make your day with the best food, great ambiance and the company of loved ones.
Must-Have: Nutella Nut Shake, Mexican Hotpot, Barbeque Pizza, Pasta Alfredo.
Hungrito Rating: 4.4/5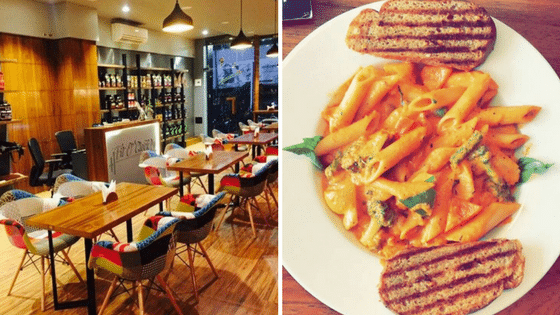 A perfect hangout place with friends! And also for all the healthy and fit foodies, this place is for you too. They offer a variety of options for all the diet followers.
Must-Have: Pesto Pasta, Brown Rice, Smoothies
Hungrito Rating: 4.1/5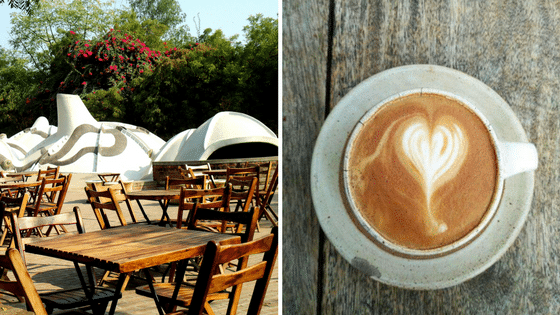 The outdoor seating cafe! This is also a great place for art lovers as there are art exhibitions organized. Overall a great place to try out.
Must-Have: Cappuccino, Falafel Wrap
Hungrito Rating: 4.2/5

What are your reviews of these cafes? Do you think they are worth the hype?
To know more about this awesome city and the life of Hungrito in the city follow us on Facebook, Instagram