Food, food, and food are now changing to food, ambiance, and service. The cafe culture is blooming at a great speed in Ahmedabad. Everyone wants to have a unique dining experience which has led to curate cafes with good ambiance. So here are some of the cafes with delightful ambiance in Ahmedabad that serves good food, has awesome interiors and games to play with your family and friends.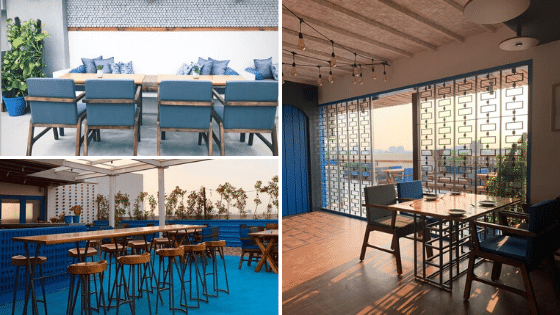 This cafe has recently opened up in the town, but the ambiance is so eye-pleasing that you won't feel like leaving this place! This cafe should be in your bucket list if you love to visit different cafes with unique ambiance!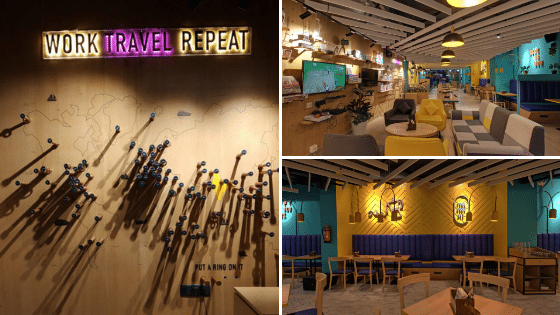 Loft Cafe is here to satisfy your quick hunger cravings. Also, they have a unique wall of a world map where you have to put the rings at the destination you want to visit. Check out if your ring falls in your dream place while your food is being prepared.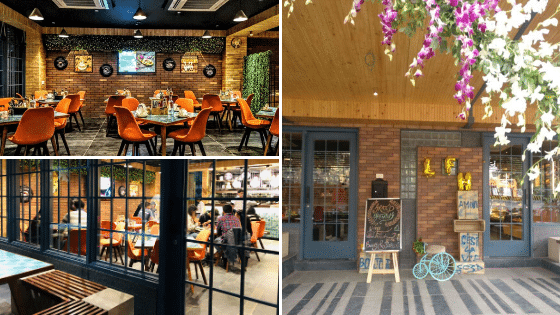 A cafe with chic ambiance! The moment you enter this place, you'll be amazed to see the fancy stuff used to decorate the cafe. Even the cutlery goes in sync with the ambiance! It would be like 'Love At First Sight' kinda feeling!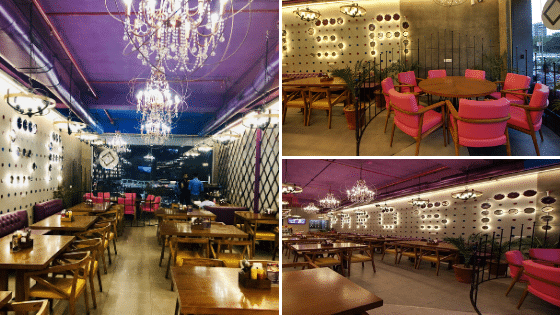 Located at a prime location on SBR, Parosa is known for its eye-catching ambiance. The purple-pink colors with wood furniture complement the decor along with yellow lights. Also, this cafe is a paradise for non-veg lovers!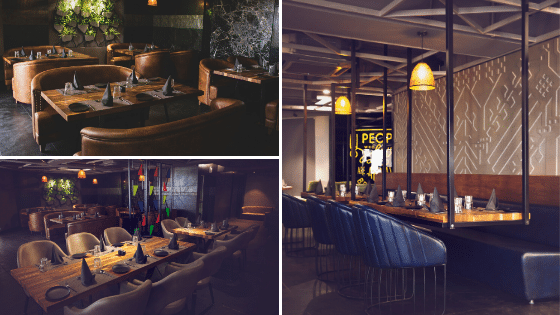 A place with peaceful vibes! Whenever you want to feel relaxed, head to this place, and enjoy the live music along with cool breeze while having dinner on the rooftop. It will feel like pure bliss!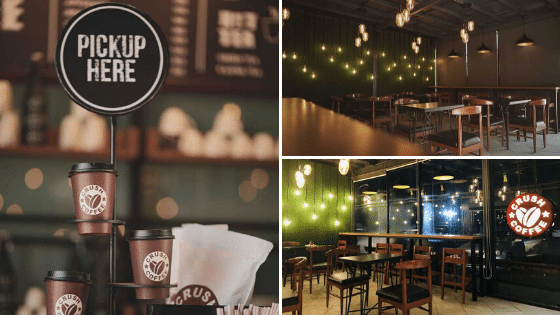 All the coffee lovers might know this place very well. A cute, cozy place located at SBR road with minimal interiors but serving the best coffee in town! This place is just perfect to catch up with your friends over a coffee.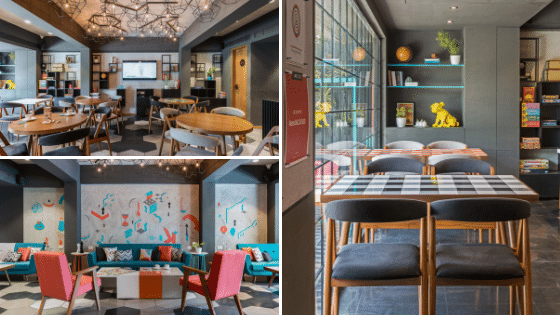 The Unlocked cafe is one of the top cafes listed in ambiance. And that's absolutely true. You'll definitely fall in love with the ambiance at first sight. This cafe has food options available for both veg and non-veg.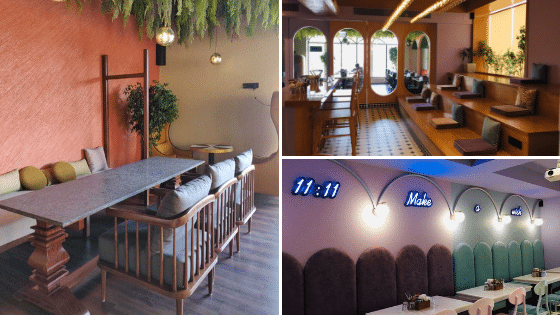 A cafe with restro vibes at its best! The ambiance, as well as the food, is unique in its own way. The interiors are beautifully designed with the shades of pastels endowing a vibrant atmosphere.

A place to hang out with friends! The ambiance here is a twist to the traditional interiors with a modern touch. Also, they serve fusion dishes which are super delicious.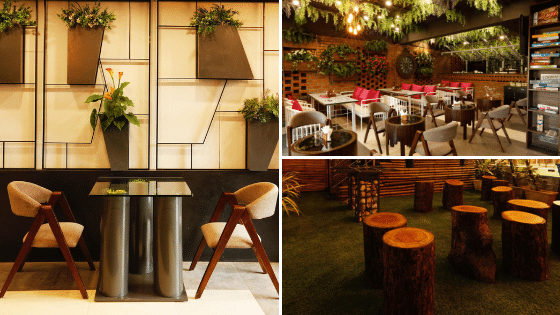 This cafe has a very decent ambiance filled with greenery inside as well as outside. They also have a small place just at the entrance where you can sit and relax with your friends on a leisure evening filled with gupshups. And yes, the food is finger-licking tasty! Plan your visit to these cafes with delightful ambiance in Ahmedabad for your next weekend.