For all the food lovers out there, If you want to have something new then, here is good news. The Cuppucino cafe has now a new outlet at Sindhu Bhavan Road. And with a new branch, they've come up with some never-seen-before kind of items and trust me! you'll fall in love with the kind of dishes and drinks they've come up with. It's a must visit for all the food enthusiasts out there.
Here is a list of some peculiar dishes from the menu!
1. Cheese Teas:
So, as I said the cafe is all about something new and they've introduced a new type of drink in their summer special menu, the name of the same is as Cheese tea. On the left side, is the wonderful and super exotic watermelon flavored iced tea with a tint of cream cheese as a topping. While on the right side is the exotic yuzu cheese tea with a Japanese fruit called yuzu which is sour and fragrant in nature.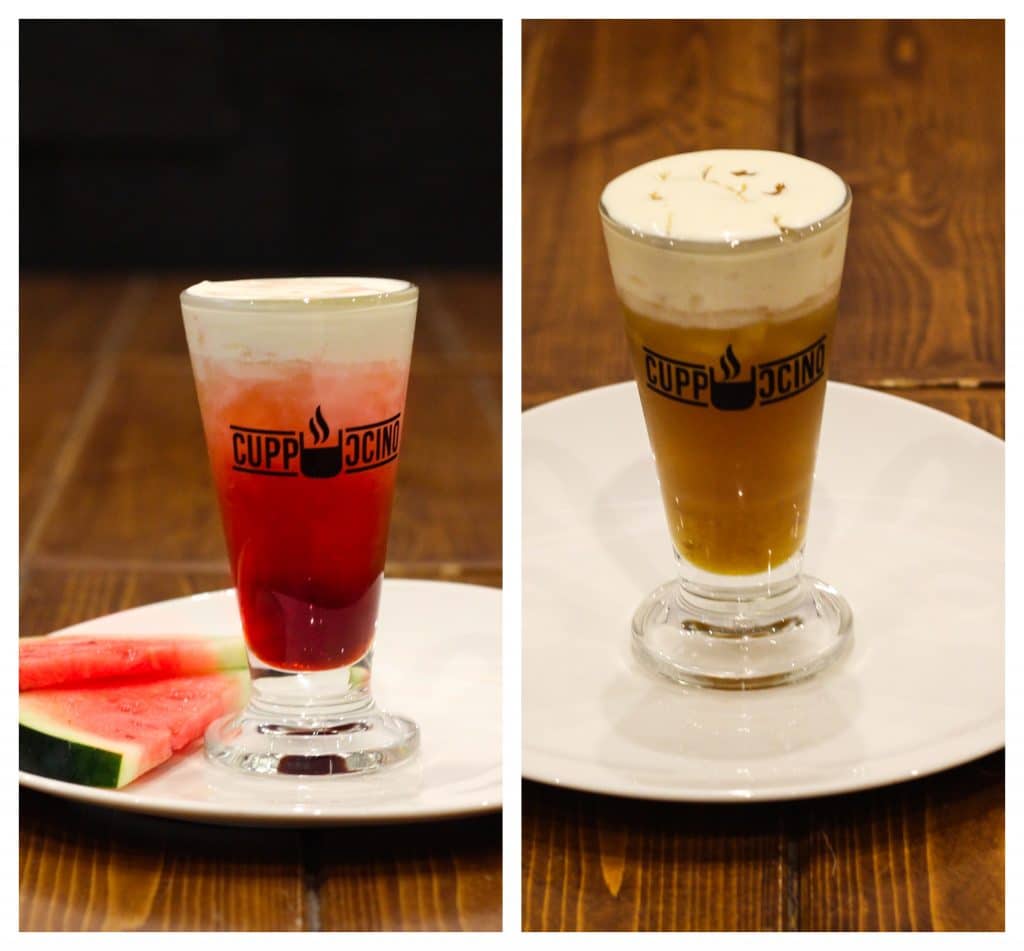 2. Milkshakes:
Can you suggest anything better than a milkshake to beat up this summer? The summer special mango and strawberry milkshakes are fully fledged with fruit pulp, pieces and whipped cream. This ordinary but not so ordinary combination at Cuppucino Cafe makes it a perfect summer drink to satisfy everyones taste buds!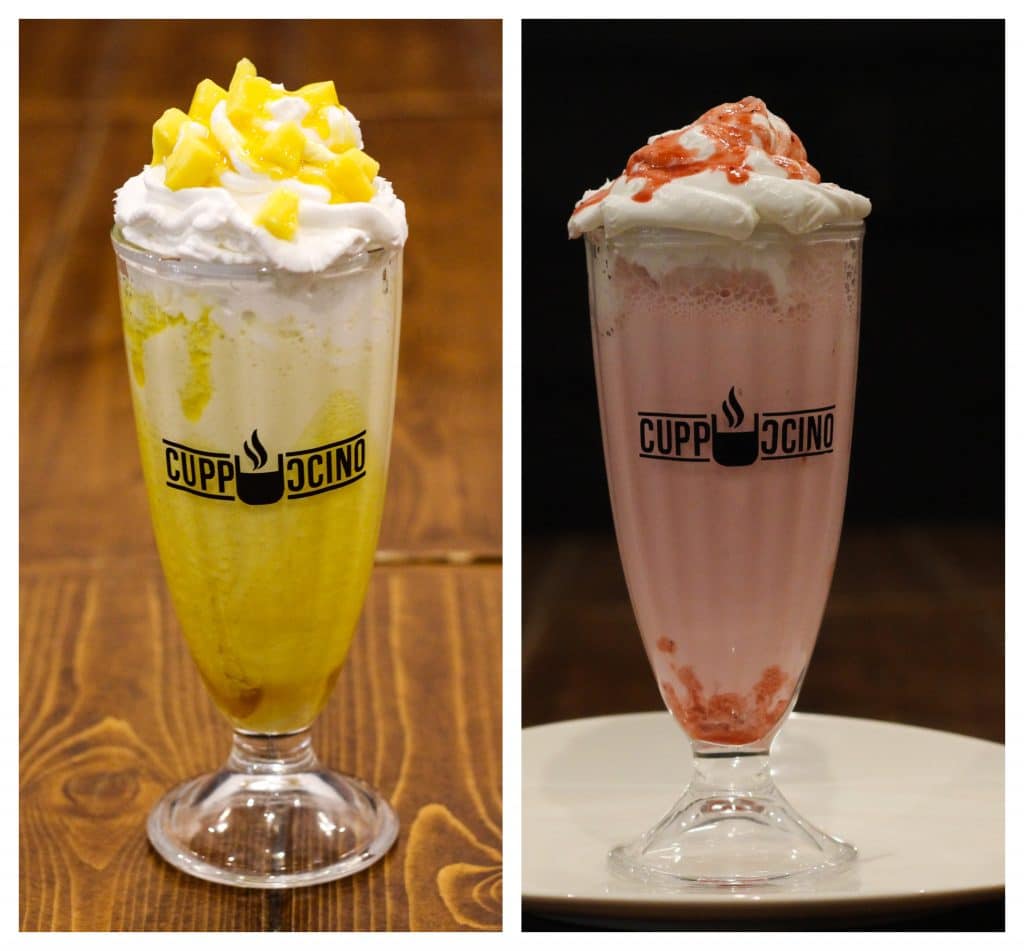 3. The Volcano Pizza:
The star dish of the Cafe! Cuppucino Cafe serves the volcano pizza, most favored amongst all the dishes. The dish now has two variants which are; white cheese for those who want to have a milder taste of melted cheese and Italian cheese for all those who are spice lovers.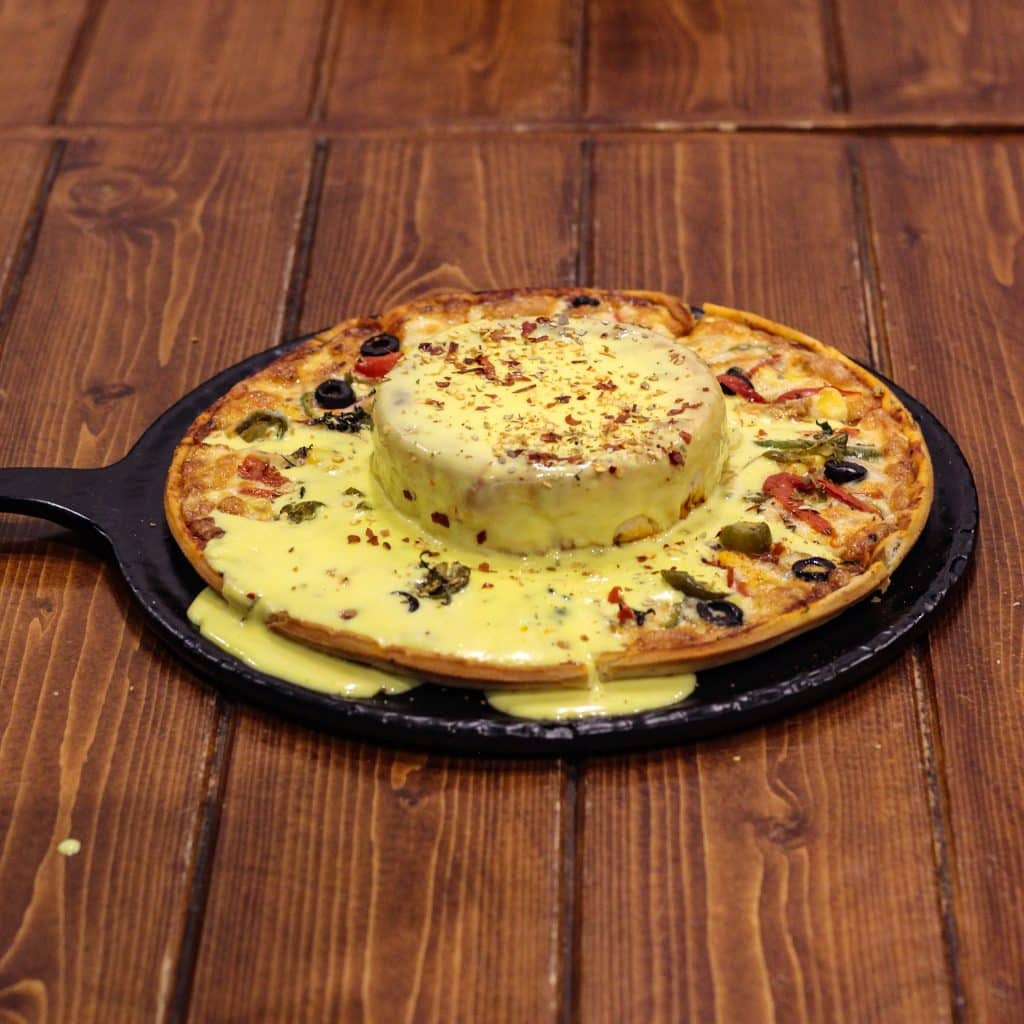 4. The Pizza Fondue:
When at Cuppuccino Cafe, one surely cannot miss out on the Pizza fondue they serve. There's no doubt that they serve the best pizza fondue in Ahmedabad.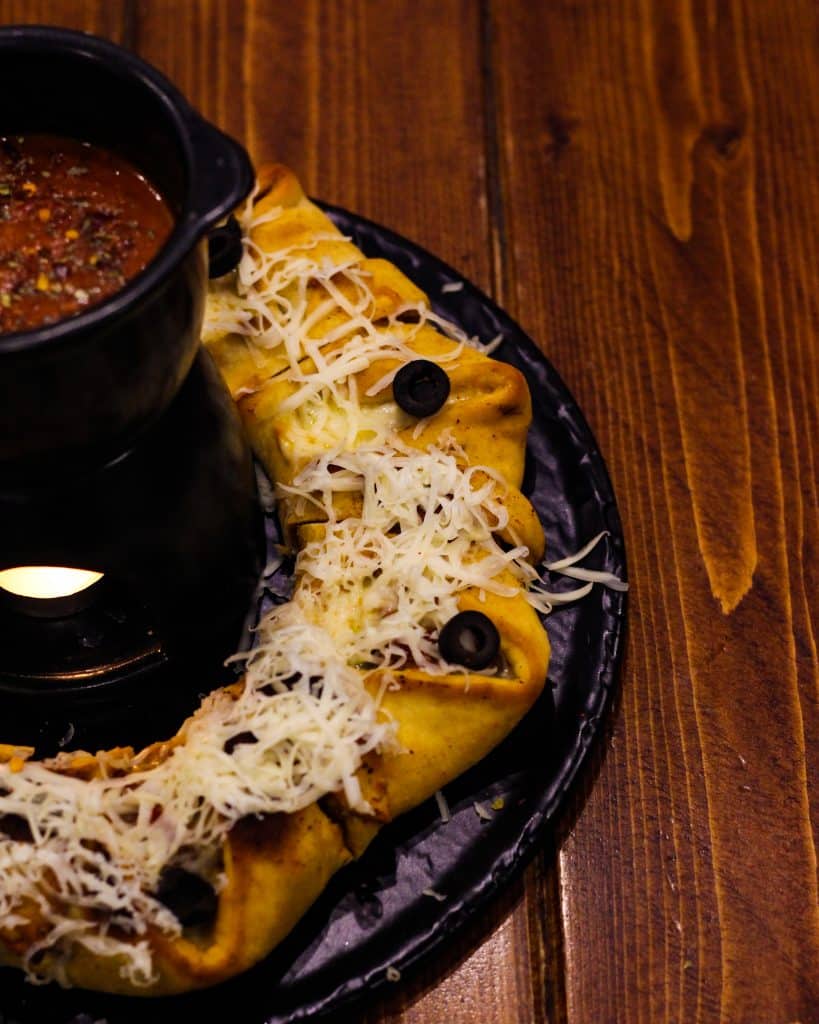 5. Lasagna :
The yummy lasagna sheets with baby corns, capsicum, zucchini, beans, onions, etc. to make it a perfectly yummy dish. Also, the delivery of the dish in a pan makes it even more tempting to resist.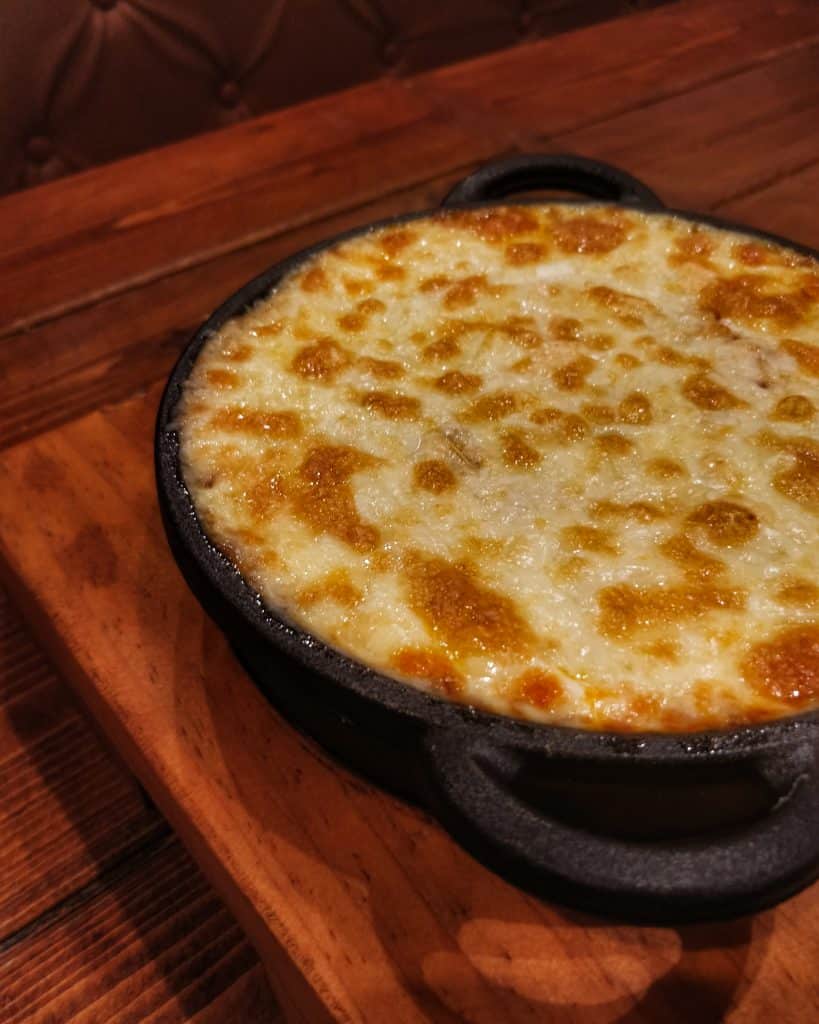 6. The Pav Bhaji Fondue:
Ever had pav bhaji in a western style? Don't worry, pav bhaji fondue at The Cuppucino Cafe is pav bhaji's new avatar! It is an exquisite presentation of the dish with a lot of fresh vegetables and small pieces of pav.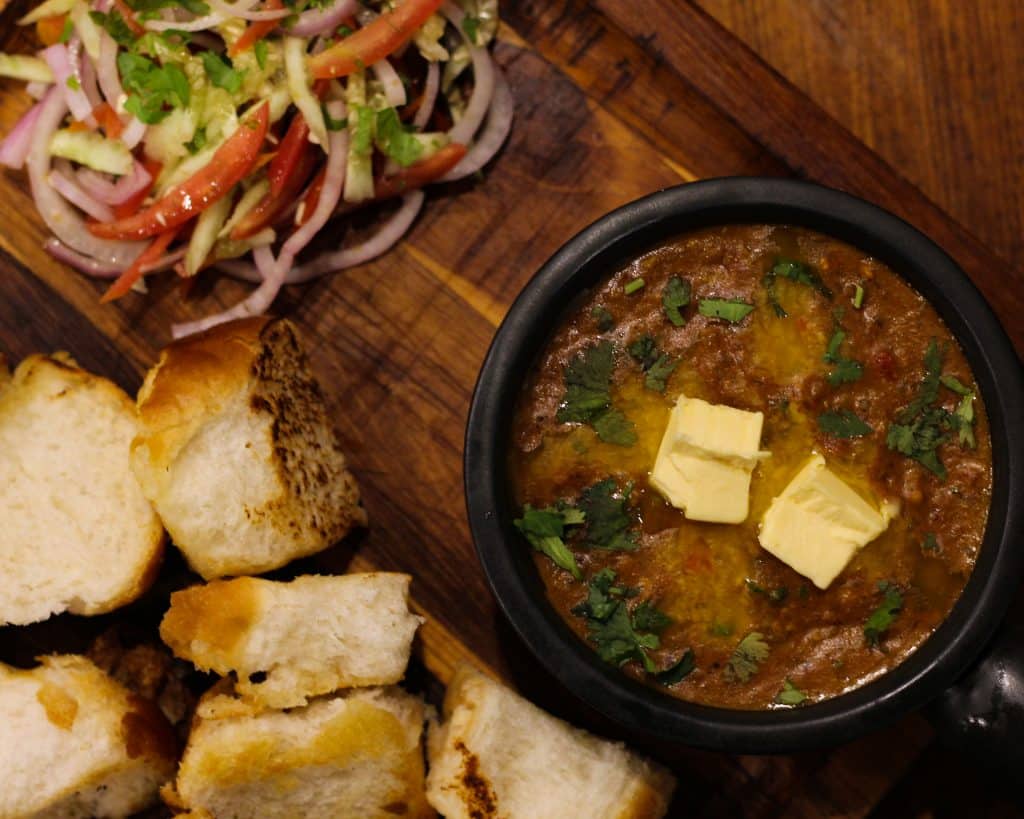 7.Creamy Cottage Cheese Spanish Rice:
The mild taste of spinach rice served with the creamy cottage cheese made the perfect blend for this dish. Soo tempting!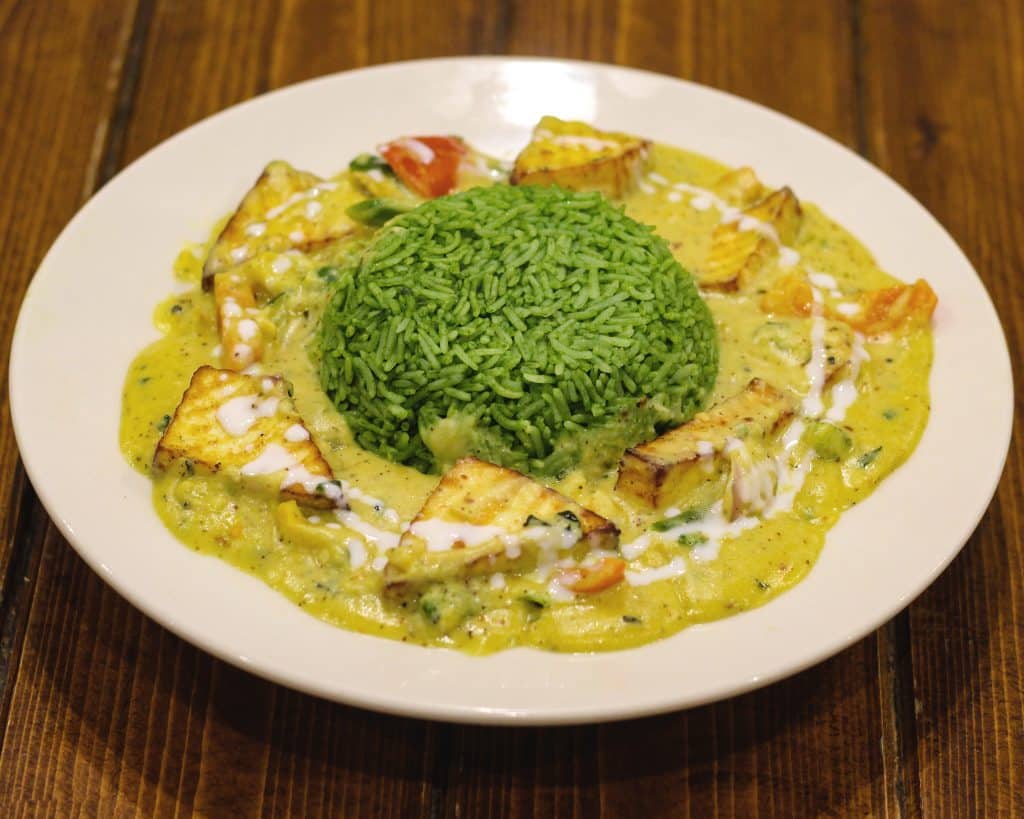 8.Spaghetti Bolognese:
The very yummy and mouthwatering spaghetti bolognese is truly an Italian classic. It is served with the red sauce and the garlic bread. One may definitely try this when you plan to go there, it is delicious.
9. Desserts:
And to end it on a happy note, one can not miss the wide range of desserts they offer. I tried Nutella pancakes and the mango waffle and indeed it is a really happy end to a food meet!
So, When are you planning to go to The Cuppucino Cafe and try out their variety of food dishes?