Heya foodies,
As we all know that food is something that cheers us all. Now with the summer season digging right in, how can we forget to indulge in the delightful summer desserts! If you believe that desserts are a crucial part of any meal, then you might want to yield to all the summer treats with the rising temperature these days.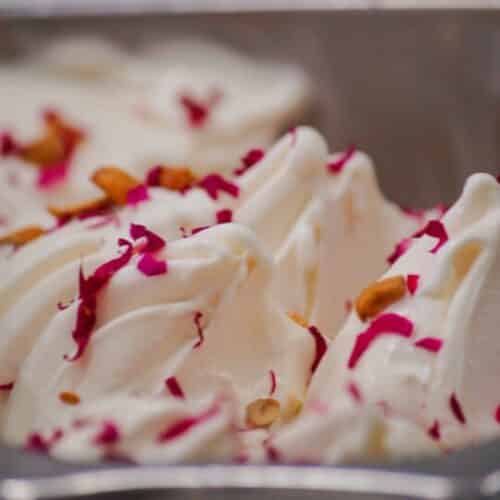 Right now, as we're all going through some bizarre times desserts are something that will help us uplift our mood! 'Cause always remember that "stressed" spelled backward is DESSERTS! And would you not like to treat yourself or your loved one during these tiring times for a change?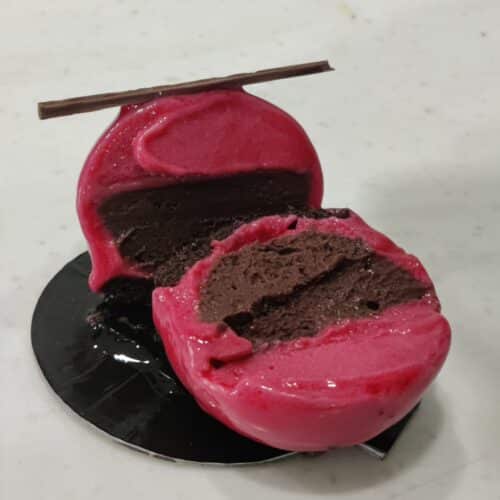 Imagine relishing a dollop of sweet love – gelato cup, biting an incredible cool popsicle, and getting your dose of sweet fix from a cheesecake! Already dreaming and melting for the desserts but wondering where to get these from? If it's a big yess, then you must check out the new Summer special menu curated by Melt In! They are offering a variety of appetizing summer treats made of high-quality ingredients that will mesmerize your sweet tooth.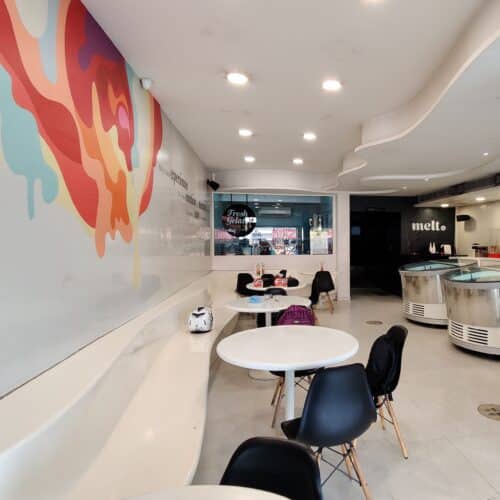 Keep calm and "Melt In" with these smooth and creamy sweet delights!
Summer Specials At Melt In
The mouth-watering and tasteful icy-cold treats available at melt In are:
Flavors of Pastries
Want to experience a world of sweet, rich, and creamy flavors? Then dive right into the pastries from Melt In.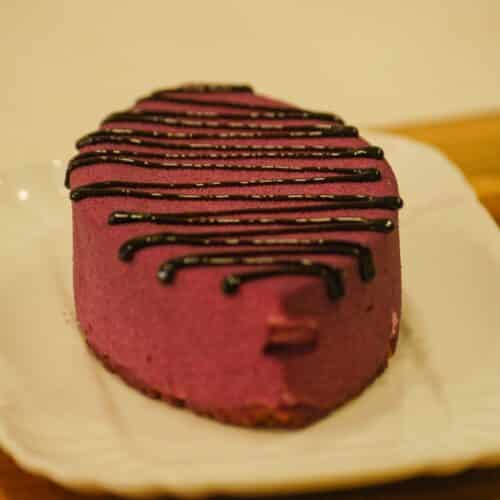 Blueberry Cheesecake
Oreo
Red Velvet
Black Forest
Flavors of Gelatos
Looking for some fun varieties and a flavor punch in a dessert? Then quickly order some creamy gelatos from the spread.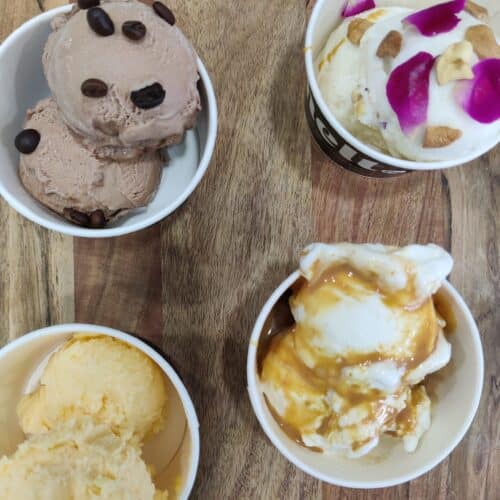 Coffee Fudge
Rose and Lychee
Fresh Orange
Coconut Caramel
Flavors of Popsicles
If you want to dive right into your favorite childhood days and the memories, then order some cute-shaped popsicles from Melt In.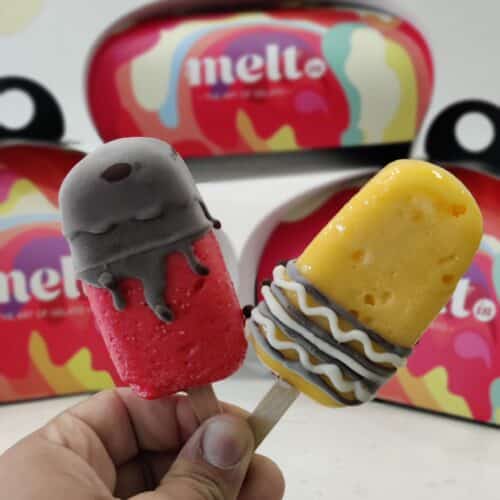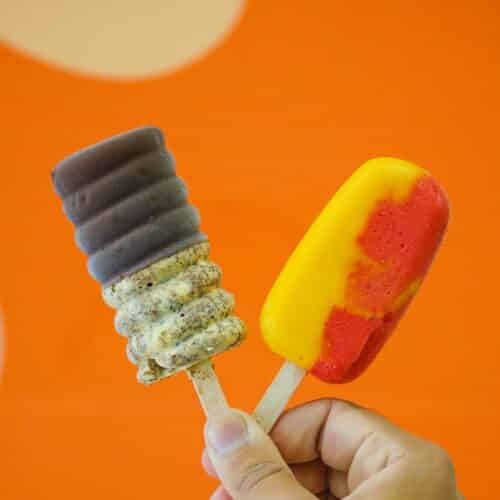 Mango and Strawberry
Strawberry and Chocolate
Fresh Orange
Red Velvet
Mango with White Chocolate
Cookie Swirl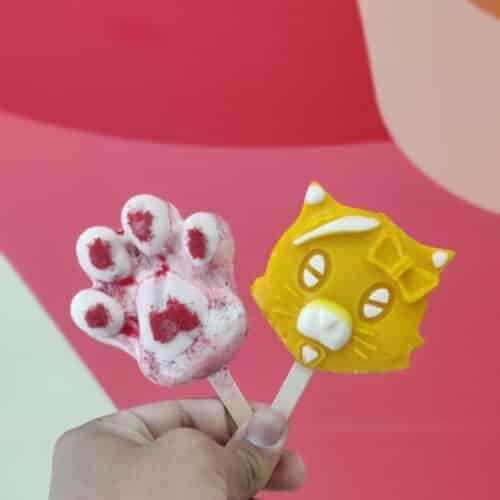 Their cute and compelling popsicle shapes will make you go gala over them. Order a Paw-shaped or a Cat-shaped popsicle for your friend or family and witness a wide smile on their face!
Uplift your mood instantly by grabbing these delicious sweets and experience their heavenly taste! These are exquisite to beat that scorching summer heat.
If you are a dessertarian, you must rush and order a takeaway from Melt In right now and thank us later. 'Cause Always remember that "A balanced diet can be a popsicle in one hand and cheesecake in another!"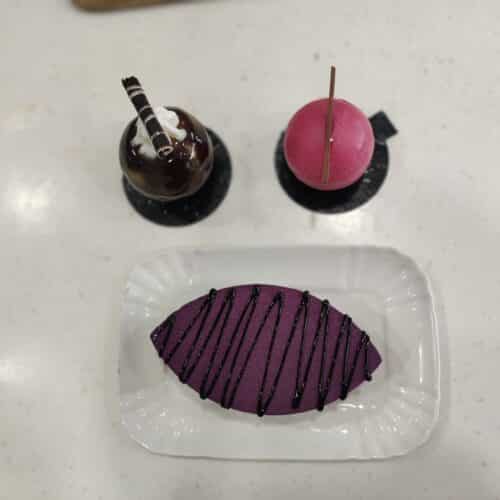 It is recommended to order yourself a treat while staying at home and taking all the necessary precautions. As we should avoid stepping out of our homes right now.
Instead, you can absolutely savor these refreshing flavors of delightful summer desserts and keep your spirits high during these gloomy times.
Eat At Home
During these times our body requires more vitamins and nutrition that eventually comes from healthy meals. Hence, Melt In has introduced "Single Salad Boxes" which consists of varieties of appetizing salads. The inviting salad box is 350-400 grams.
So, your favorite salad meal box now comes for Rs. 159/- only. Isn't it amazing? Now that you're reading this, you should order a Salad meal right away from Swiggy or Zomato!
Also, now you can enjoy BOGO on Gelato family packs-Rs799, Med.pizza-Rs400 & Sm.pizza & wrap -Rs250, only@MELT IN
#9879905534 for delivery.
(till 30 May)

Via Reelo