Dishes you can't miss in Ahmedabad-Week 2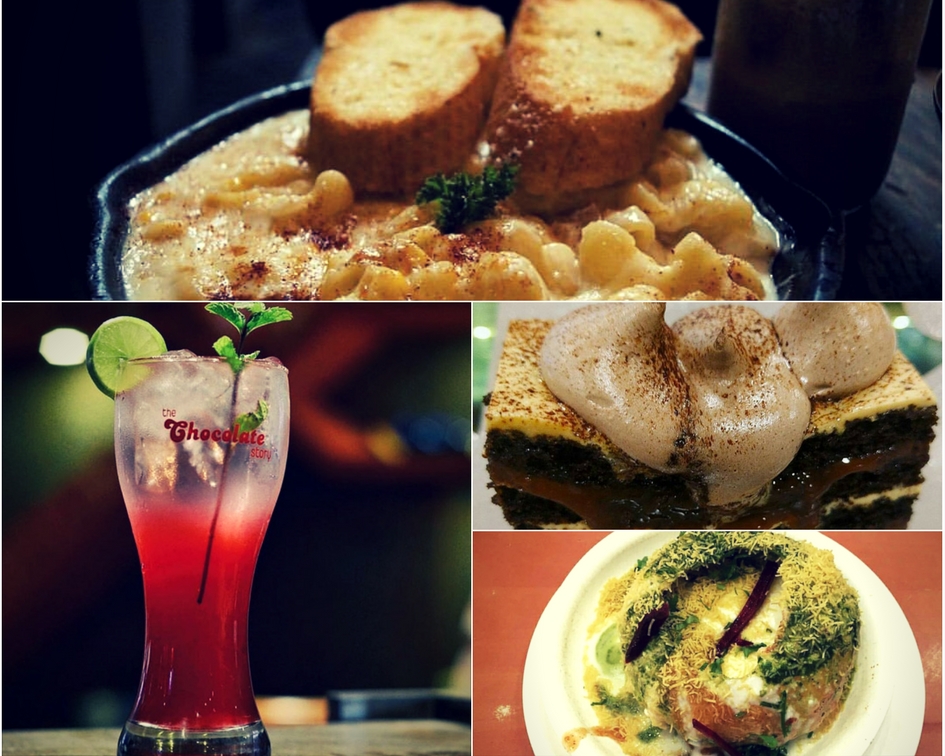 Ahmedabad is a paradise for food.
With delicious widespread choices in street food, to special cuisines in restaurants found in every corner of the city, you can almost immerse yourself in this city of food! So here are 5 dishes you cannot miss this week. 1. Lemon Mojito by The Chocolate Story
Lemon Mojito, a mocktail with appetizing flavours of lemon,basil and mint leaves. This is a perfect drink to start with.
2. Mac & Cheese by Mocha Cafe
White sauce macaroni baked with cheese and served with crispy garlic bread. Great treat for all pasta lovers.
3. RajKachori Chat by Gwalia
Rajkachori is india's love. Filled with lots of flavours, crispy from outside and soft from inside. It's all you need when you crave for indian food.
4. Peri Peri Focaccia by Baraco Cafe
A delight for all paneer lovers. A sandwich that has paneer cubes,mayo and olives. Served with pesto sauce and fries.
5. Brazillian Chocolate Cake by Dangee Dums
Brazilian Chocolate Cake is a perfect blend evergreen ingredients milk chocolate & coffee filling. This cake is just bliss.

These are the dishes we have for this week. Do let us know if there are other dishes that you liked in ahmedabad. To know more about this awesome city and the life of Hungrito in the city follow us on Facebook, Instagram