"Sleep is just a time machine to breakfast and more waffles." Looking for a perfect breakfast platter along with the kick of caffeine for a Sunday morning at home? And fond of desserts too? If yes, then make yourself some appetizing waffles and a cup of flavorful coffee. Grab that wonderful plate while reading these fabulous waffle puns and have fun! Sounds interesting no? Yes, you might feel so as a waffle is some kind of wonderful. You might tell us that you were punstoppable after relishing those delicious waffles. Here are some yummy, desserty waffle puns to make your waffle heart beat faster!
1. I love you a waffle lot.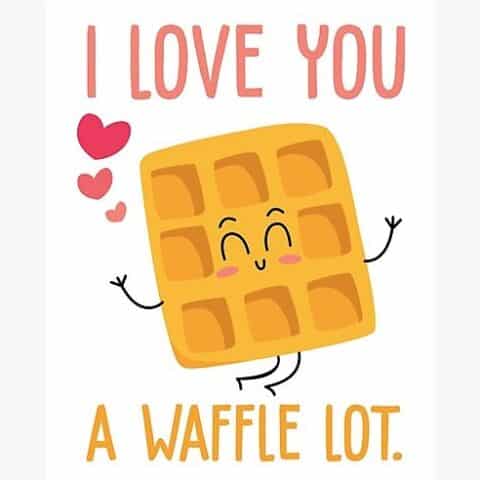 How about impressing your loved one by this cheesy line? A cute waffle pun that will get a sweet response of "I love you a waffle lot too! "
2. I think your are waffley- cute!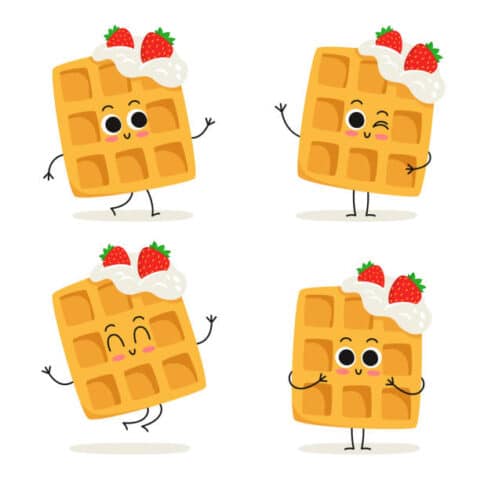 One of the best puns about waffles! Isn't it a cute way of revealing to someone that you love them the most. And you are lucky to have them in your life.
3. It is so simple to make a waffle smile. You just butter him up!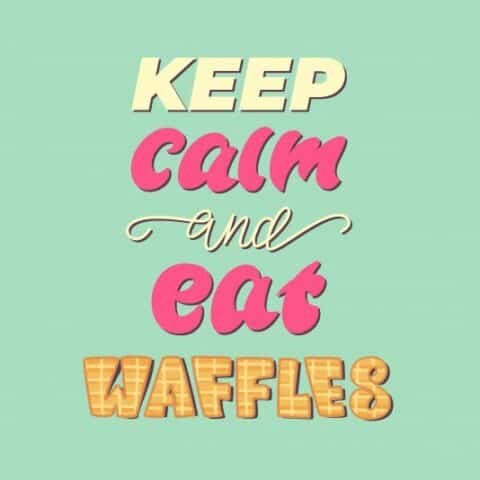 Make some tasty and flavorful waffles for a Sunday brunch and surprise them. Ahh, and don't forget to add some more butter to the waffles for that extra crunch. Funny waffle puns to make your friends laugh!
4. I miss you a waffle lot!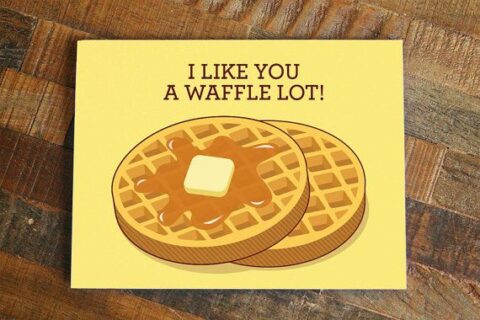 Make a beautiful hand-made card for your friends or family to express your love for them. Or you can also surprise them with a waffle treat! One of those cute waffle puns, that just melts your heart 😀
5. I'll be the syrup, if you be my waffle!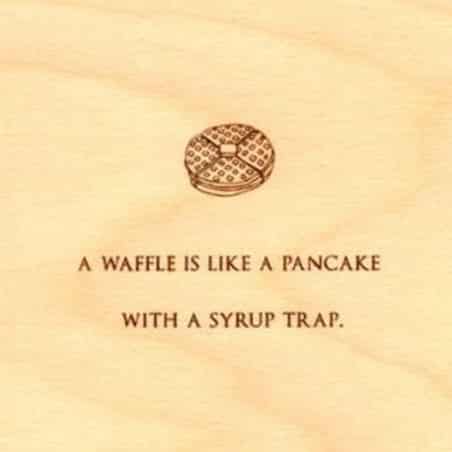 Waffle pick up lines that never miss! Ain't this a tempting trap though? Yess, a handsome amount of chocolate syrup on the waffle can definitely help you get through the dayyy!
6. What do you say when you run out of pancakes? Oh how waffle!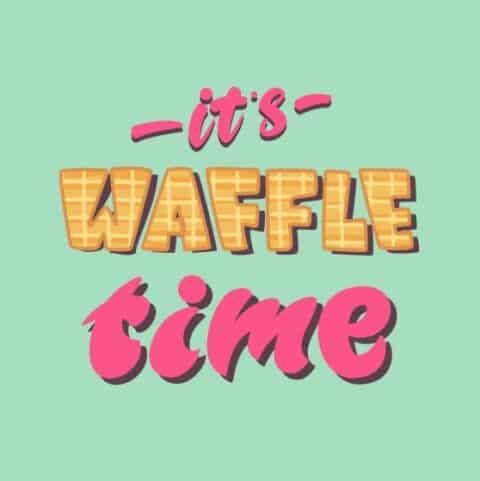 Yes, it aweful when you run out of pancakes. But why to worry, when you can make it a waffle time! Hence, when you run out of pancakes make some enticing waffles for yourself.
7. You should eat a waffle. You can't be sad if you eat a waffle!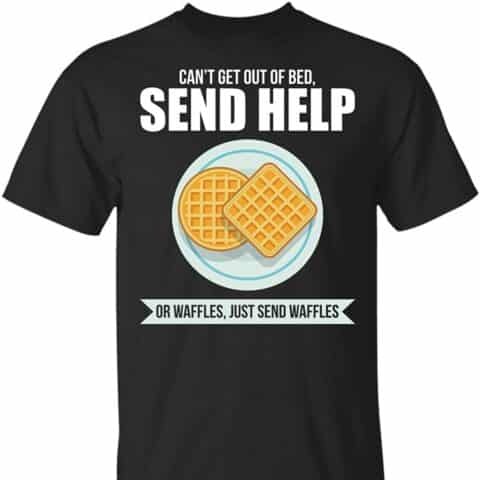 How about sending this printed t-shirt to your friend who are fond of the heavenly waffles? Believe us, they will be thrilled to receive this gift!
8. Why are waffles so filling? Because they're wa-fulls not waff-empties.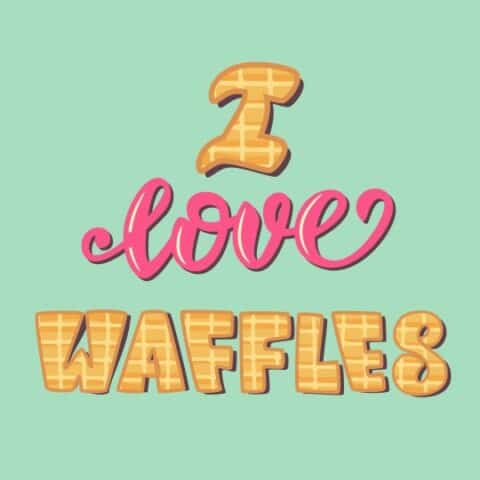 Oh, waffles would never leave our heart empty as they are highly fulfilling! The delectable waffle crunch and taste will leave you mesmerized.
9. Waffles are just pancakes with abs!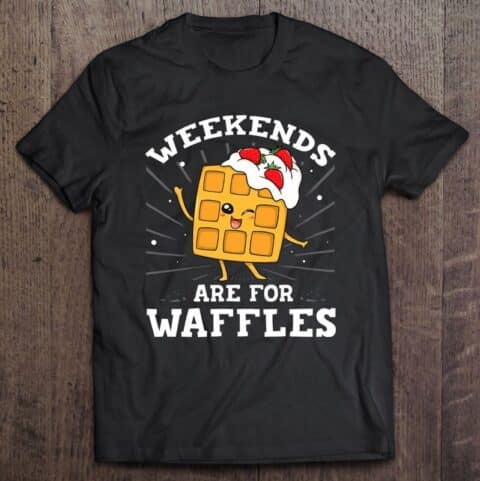 Waffles puns that give away a deep truth of your life! Worried about the calories that you'll consume while eating a waffle? Worry not, as waffles are just pancakes with abs! :p So, grab an extra waffle at your breakfast!
10. I asked my father why we apply butter while making waffles. He said, "It cooks butter".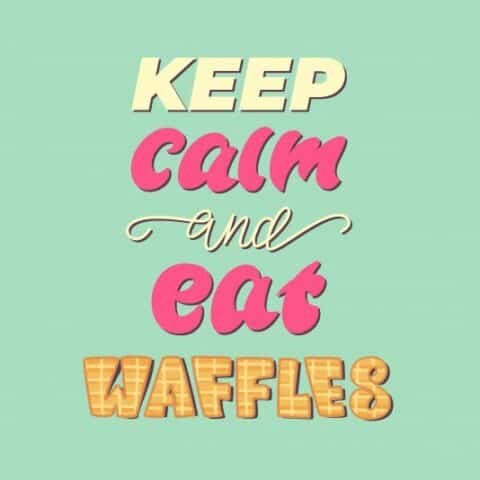 Some extra butter and some extra crunch never harms no one! Keep calm and eat some waffles at home. Along with a side dish of waffle dad jokes! Waffles are never not fabulous! Ain't it? Tell us how do you find these fabulous waffle puns while relishing your favorite waffle flavor!
"Surround yourself with waffles, not negativity."