Festive celebrations always have been in association to preparation and eating traditional special food. For example, on Dusshera people have Jalebi-Fafda, Diwali people have varieties of sweets and namkeen. Just like these festivals Christmas is no different than any other. Want to know the Traditional Dishes prepared for Christmas and where you can try them from? Here is a list of Famous Traditional Christmas Dishes. With the significance of Christmas being the birth of Jesus Christ, there is a lot of traditional food dishes that are specially made during the season. There are these amazingly delicious sweets and desserts prepared just during the time for Christmas. Wondering what those special dishes are and where you can try them?
Famous Traditional Christmas Dishes
Gingerbread Cookies
As per research, in ancient times gingerbread was considered to be scared and was only allowed to be made by the common people during the Christmas and Easter. With the changing times it is now a tradition to prepare this during the holidays. People commonly make gingerbread cookies shaped like a figure known as the gingerbread man and make gingerbread houses. There is a lot of history and traditions on making gingerbread houses.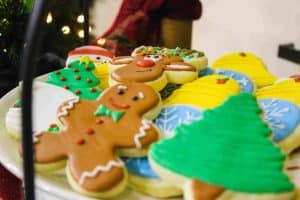 Places you can Try:Biscut, Cookie Man
Traditionally the Christmas pudding is made 5 weeks before the Christmas on Stir Up Sunday or the last Sunday before the Christian season of Advent. Even though traditional Christmas pudding is made with alcohols and egg, there are ways to prepare the traditional dish as vegan as well.
Places you can Try: Cafe Uppercrust
A fruit cake is a popular dish prepared around the Christmas season. It is also known as the Christmas Cake. In England it is a vital part of holidays and weddings. Additionally, Fruit cakes was served at Princess Diana and Kate Middleton's wedding. However, Eating fruitcake during Christmas is also become a American Tradition derived from the English roots.
Places you can Try:Cocoa Drama
Pie
Although there are different types of pies made during Christmas like: Apple, Pecon, Sweet Potato and Pumpkin. The most popular among all these is the Apple pie. It is simple and also very people pleasing.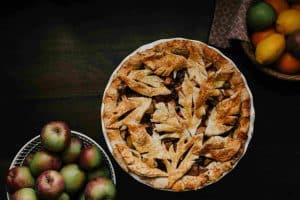 Places You can Try:Vanilla The Cake Shop, Indulgence
Nutmeg, ginger and cloves are the commonly used spices during the Christmas season. Along with these Cinnamon is also considered as the flavored and favored spice at the time. All these bring the much needed warmth during the cold season.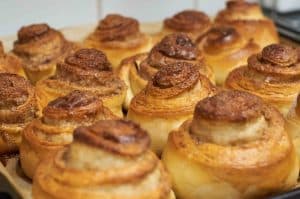 Places you can Try:Bakesalotlady Hope that your Christmas holidays go in indulging in these traditional delicacies and you be all pumped up to start the new year! What is your favorite dish for the holidays?