Gujarati Thali is a wholesome treat! It is the perfect meal option for a Sunday morning meal. Authentic flavors, traditional dishes, and a variety of fragrant spices, all in one Thali.  Dal, Kadhi, Shaak, Bakhri, Roti, Farsan, Chaas, and much more. Nothing can beat the taste and pleasure of Truly Desi Gujarati Cuisine. Every time you'll have something new to try out and enjoy your love for Gujarati dishes. Listing down the 10 Best Restaurants Serving Gujarati Thali In Ahmedabad.
1. Annkut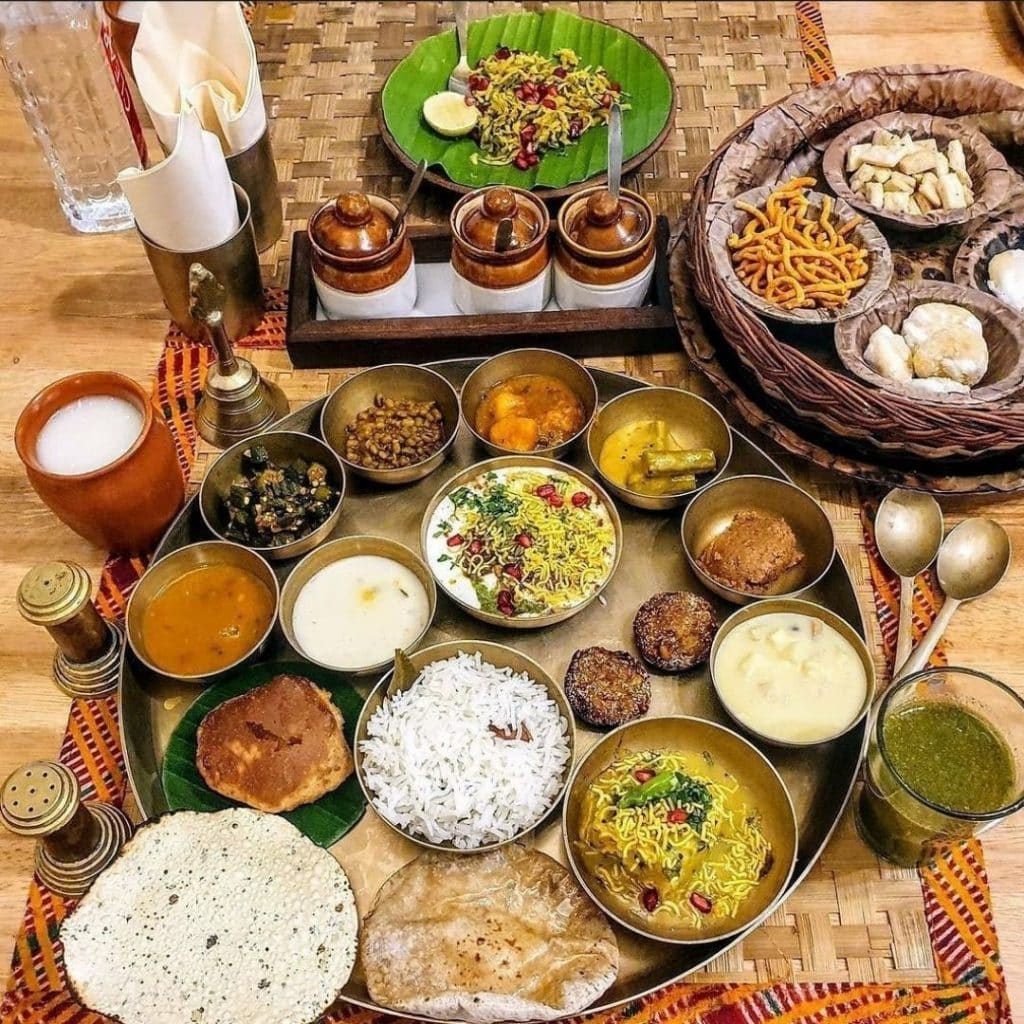 Annkut is the most amazing place when it comes to authentic Gujarati food. Its Gujarati Thali has a lot of variety of dishes that will satisfy your cravings. Filled with distinct farasan, Annkut serves a delectable thali. In fact, the thali is accompanied by a fruit dish, to make the experience even richer. Sehatmand Aur Swadishth Khaana is served at Annkut.
 Cost of Thali: Rs. 750 for two.
Location: Prahaladnagar, Ahmedabad
2. Sasuji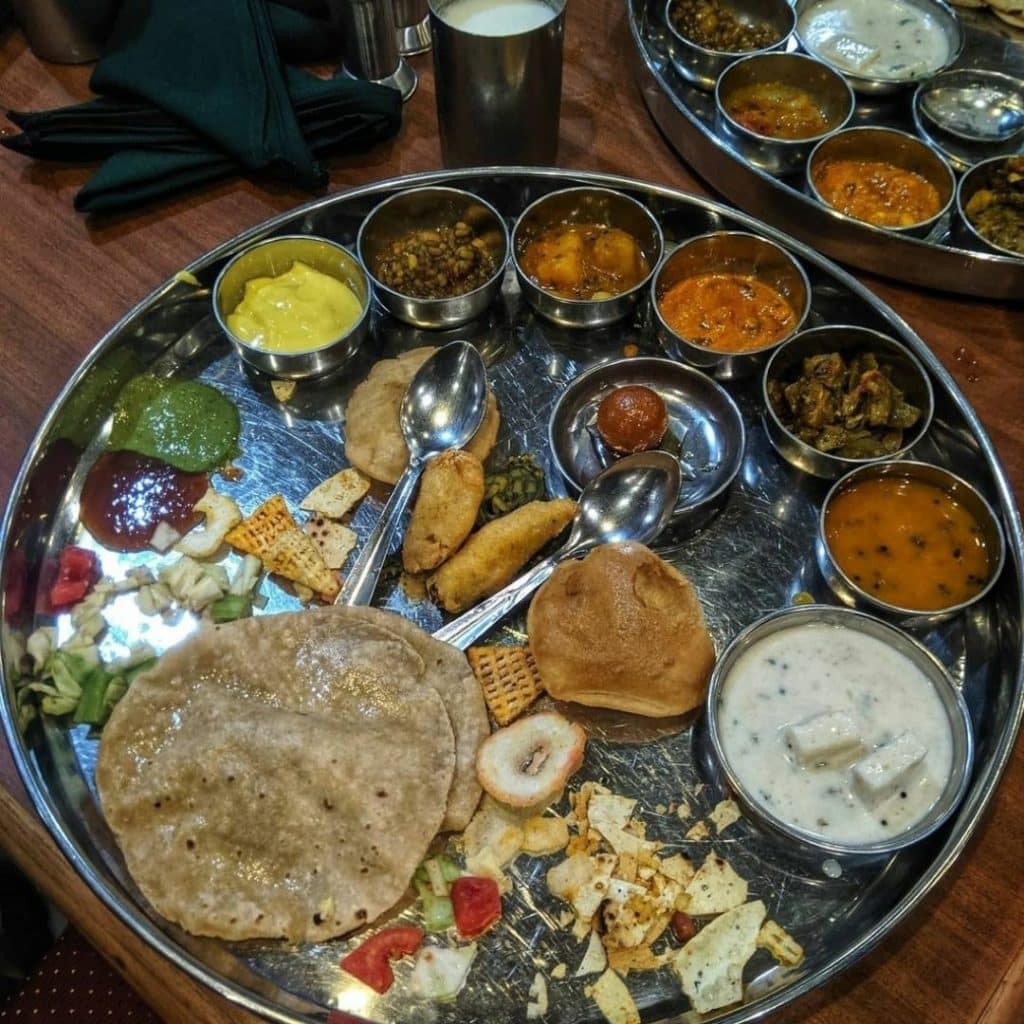 Sasuji is the most visited place when it comes to Gujarati Thali. They serve appetizing Gujarati cuisine. Also, their dishes are neither too sweet nor too spicy. Just the perfect taste you were looking for! Along with this, it is loved for its hospitality and excellent service.
 Cost of Thali: Rs. 1,000 for two.
Location: Navrangpura, Ahmedabad
3. Gordhan Thal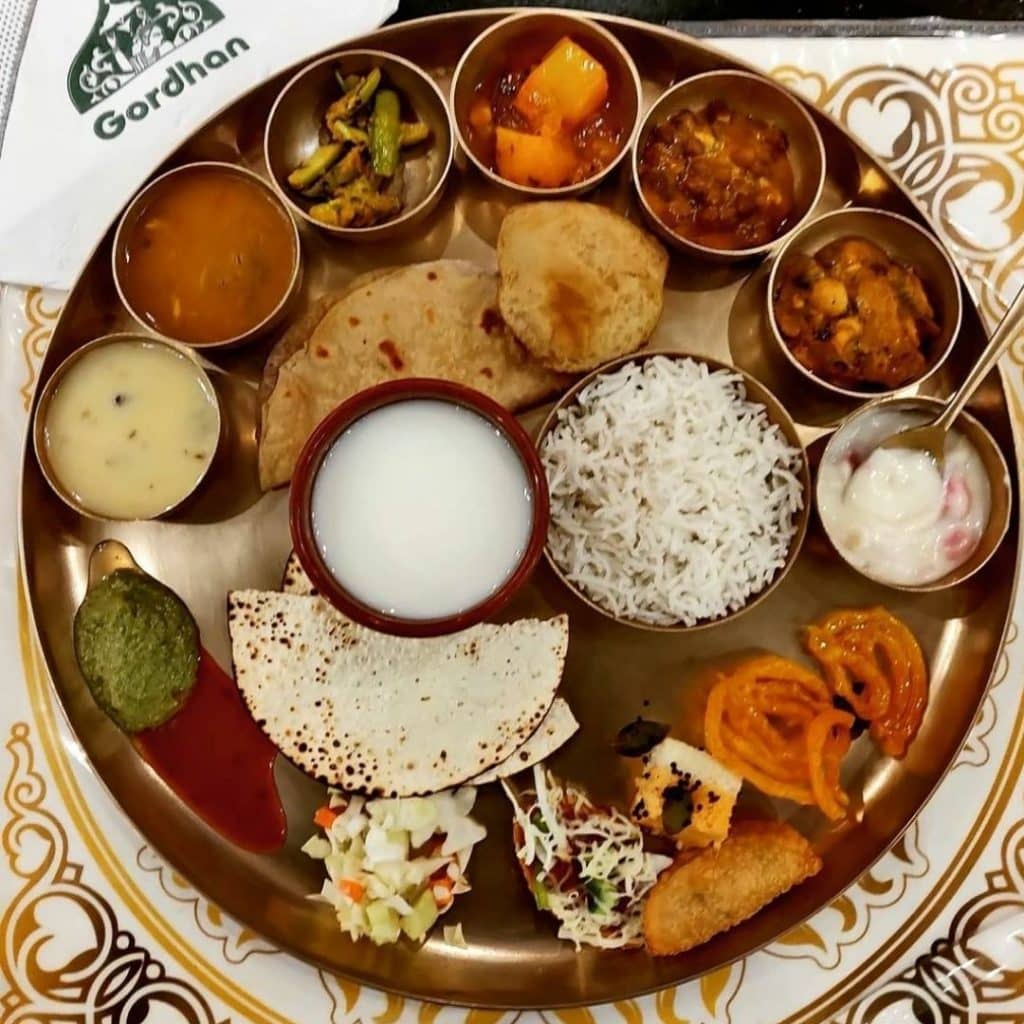 Gordhan Thal offers unlimited Gujarati Thali at pocket-friendly rates. Loaded with delectable sweets, and sandwich dhokla, this becomes the best thali. Oh and Gordhan Thal serves the best Basundi in the town. Along with the mouthwatering Gujarati food, it offers a whole royal ambiance providing a gastronomical experience.
Cost of Thali: Rs. 650 for two.
Location: Bodakdev, Ahmedabad 
4. Agashiye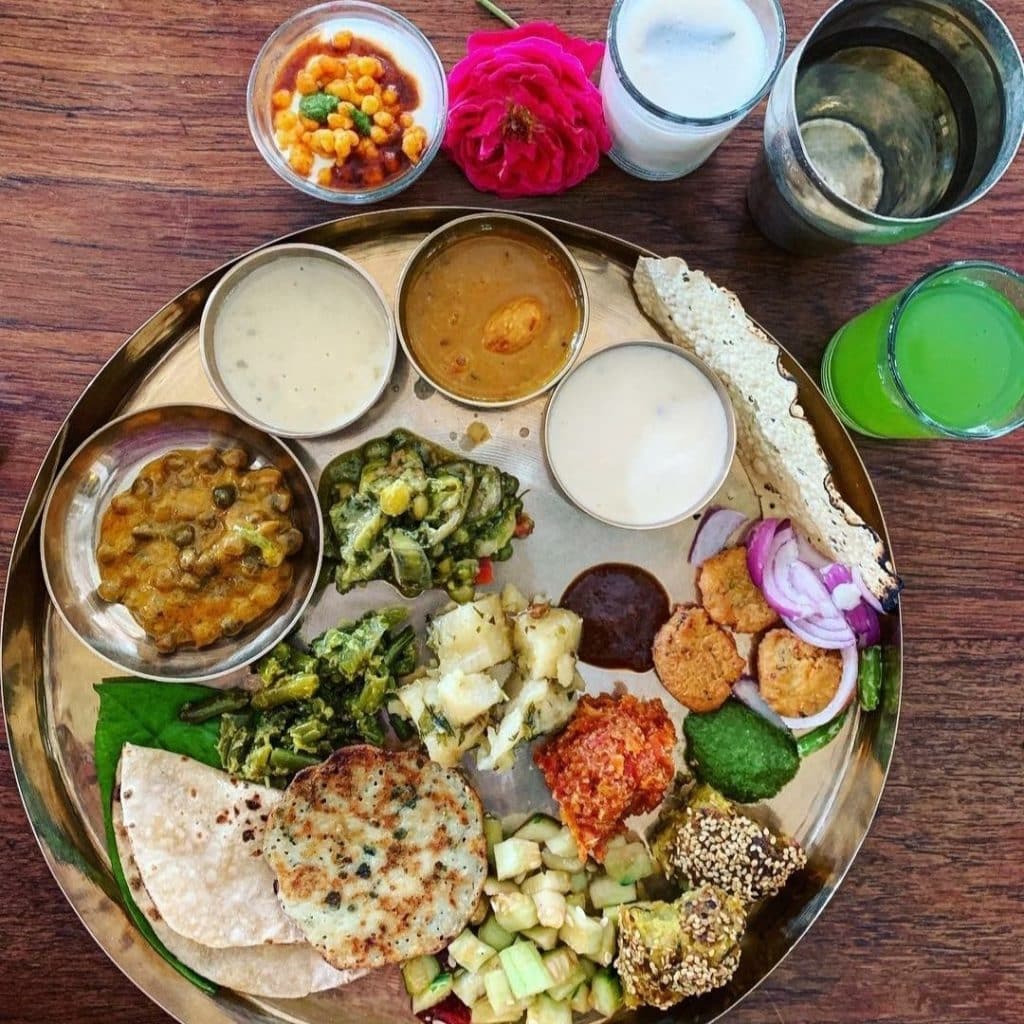 Agashiye is a sophisticated place with rooftop ambiance and authentic Gujarati cuisine. Located in the walled old city of Ahmedabad, Agashiye offers a regal experience to its visitors. With flavorsome dal added to the platter, every dish in the thali is lip-smacking. Finally, the paan served with the dish makes for the perfect after-meal savory.
Cost of Thali: Rs. 1,900 for two.
Location: Lal Darwaja, Ahmedabad
5. Vishalla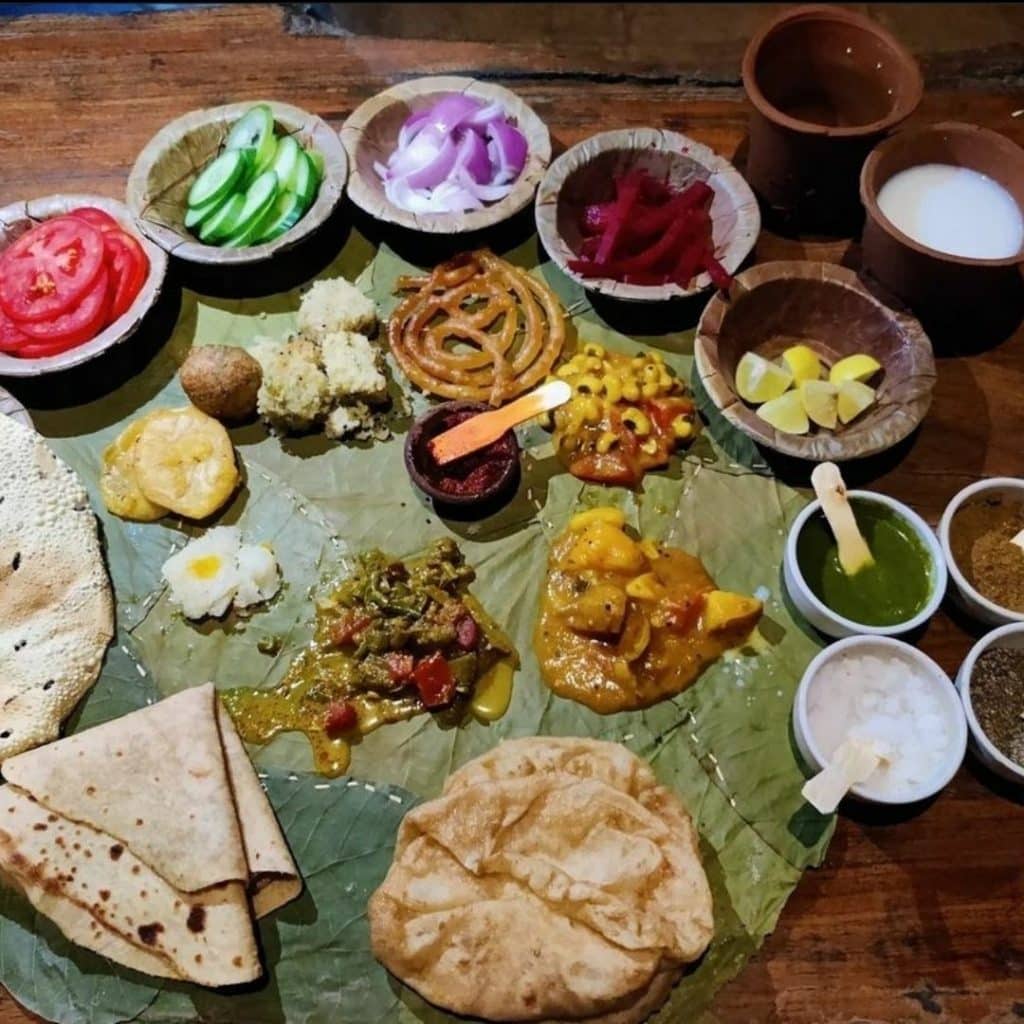 Vishalla toh gaya j haso ne? It is one of the most famous places for Gujarati food in Ahmedabad. Every family outing is planned at least once at Vishalla. Served in a leaf, their food is mouth-watering. Along with the tempting Gujarati food it has a unique village-themed ambiance. So, this makes it the perfect place both for enjoying a meal and clicking Instagram-worthy pictures.
Cost of Thali: Rs. 1,400 for two.
Location: Vasna, Ahmedabad
6. The Raj Thaal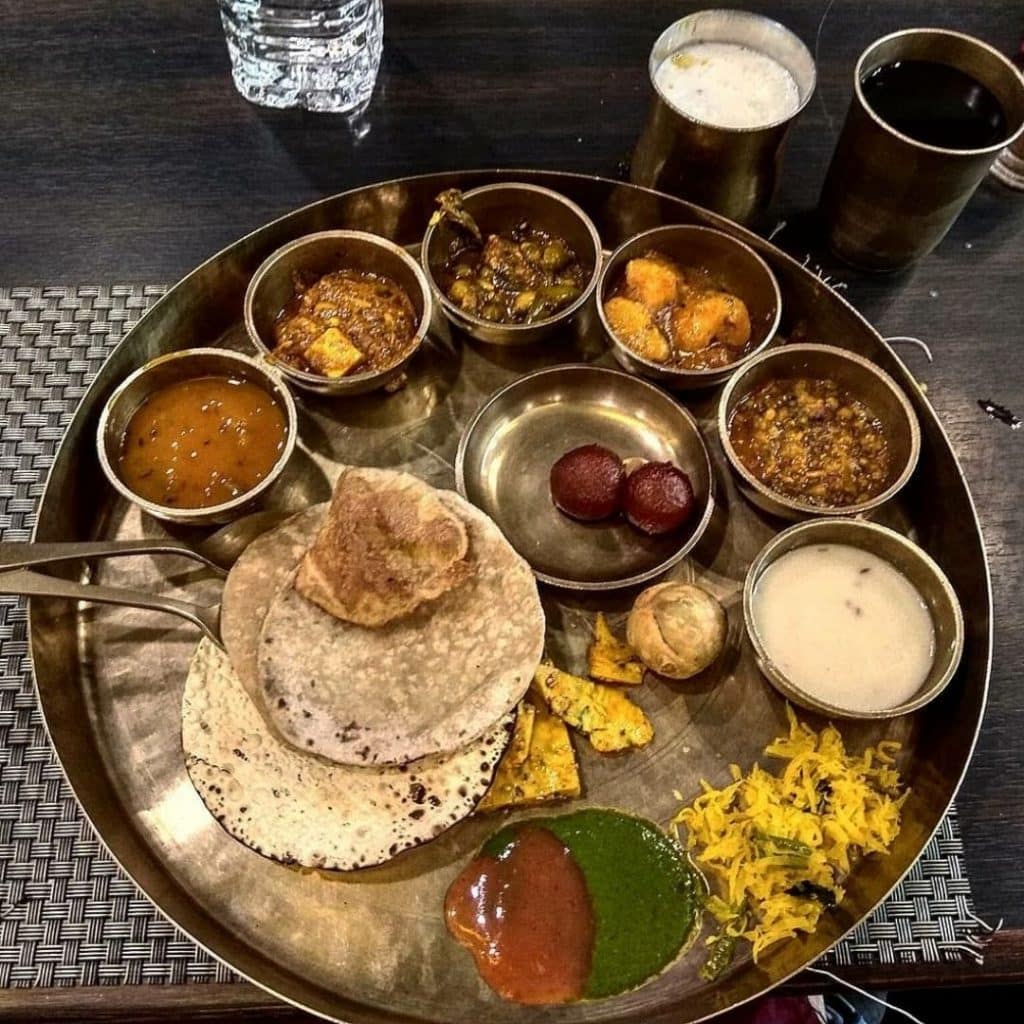 The Raj Thaal offers Gujarati as well as Rajasthani cuisine. Located at SP Ring Road, it is the best destination to soothe your Gujarati food cravings. The Raj Thaal offers the thali at a pocket-friendly cost and is worth a shot.
 Cost of Thali: Rs. 600 for two.
Location: Bopal, Ahmedabad
7. Rajwadu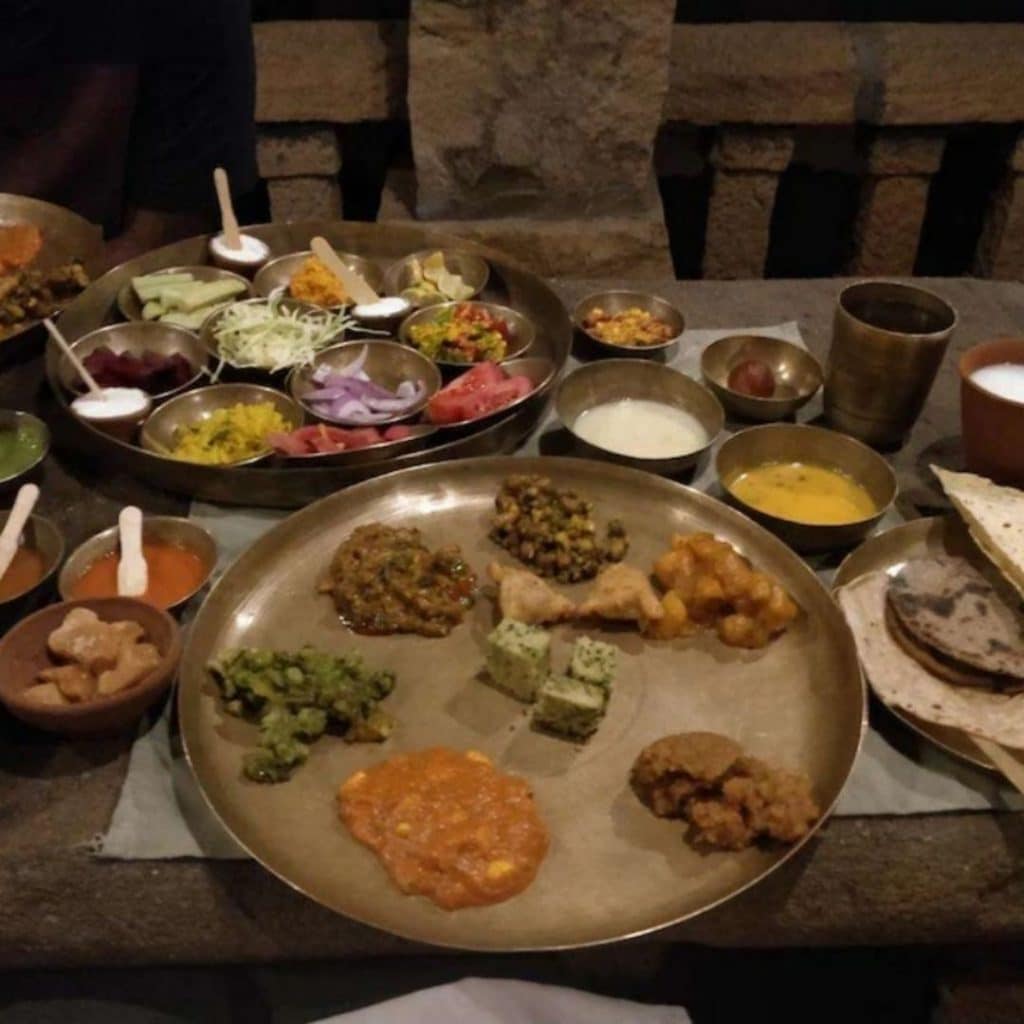 Rajwadu is a beautiful village created to satisfy your vintage soul. Their food is appetizing, and the sweet dishes are worth drooling over. Rajwadu has the perfect village ambiance. It offers a unique experience  by letting you dine in the huts. Additionally, there are folk dance shows organized in the restaurant. It is the most amazing place in Ahmedabad to spend your Sunday afternoon.
Cost of Thali: Rs. 1300 for two.
Location: Vejalpur, Ahmedabad
8. Atithi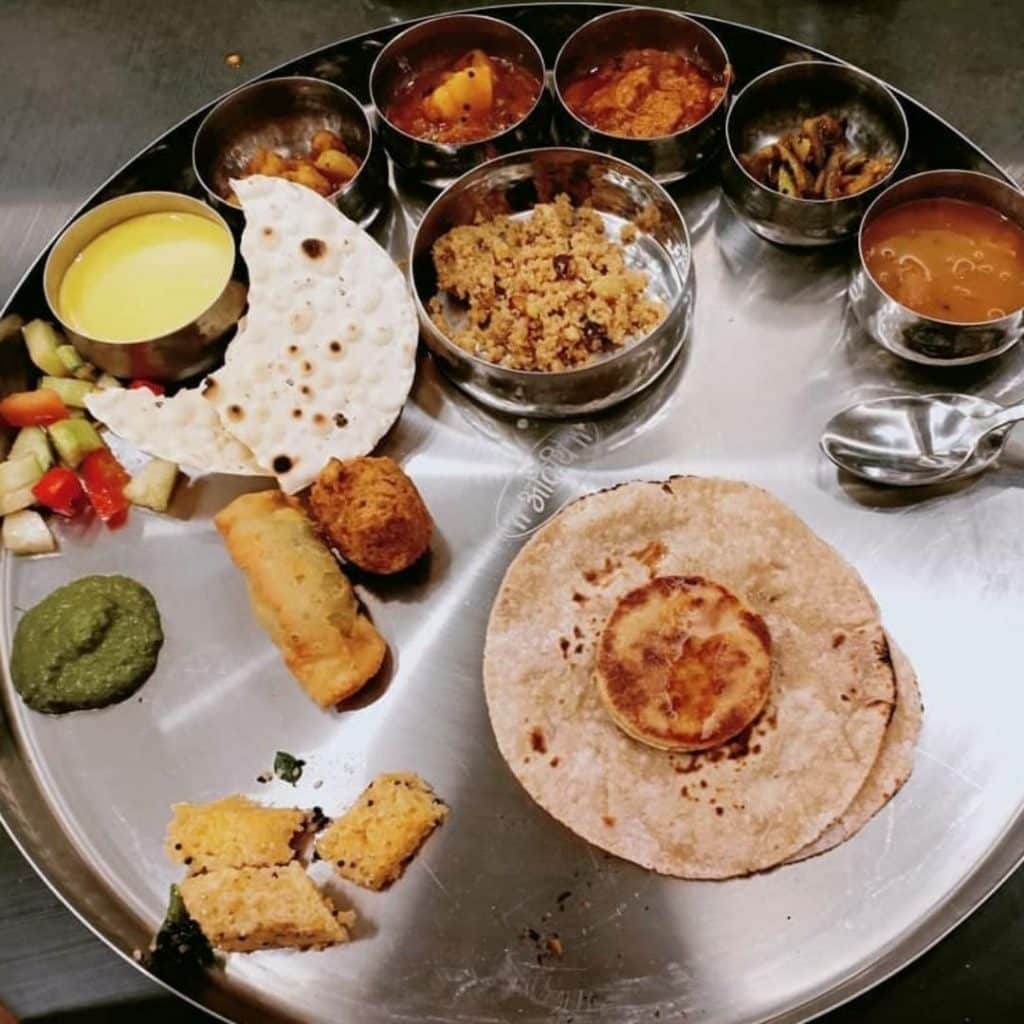 Atithi is well-known among Gujarati folks. It is their go-to place for authentic Gujarati Thali. It is one of the suitable places for families to indulge in flavorsome food along with quality service. And, the quantity is fulfilling and will make you burp just after the last bite. It serves good food with good quantity, good quality, and quick service.
 Cost of Thali: Rs. 600 for two.
Location: Bodakdev, Ahmedabad
9. Pakwan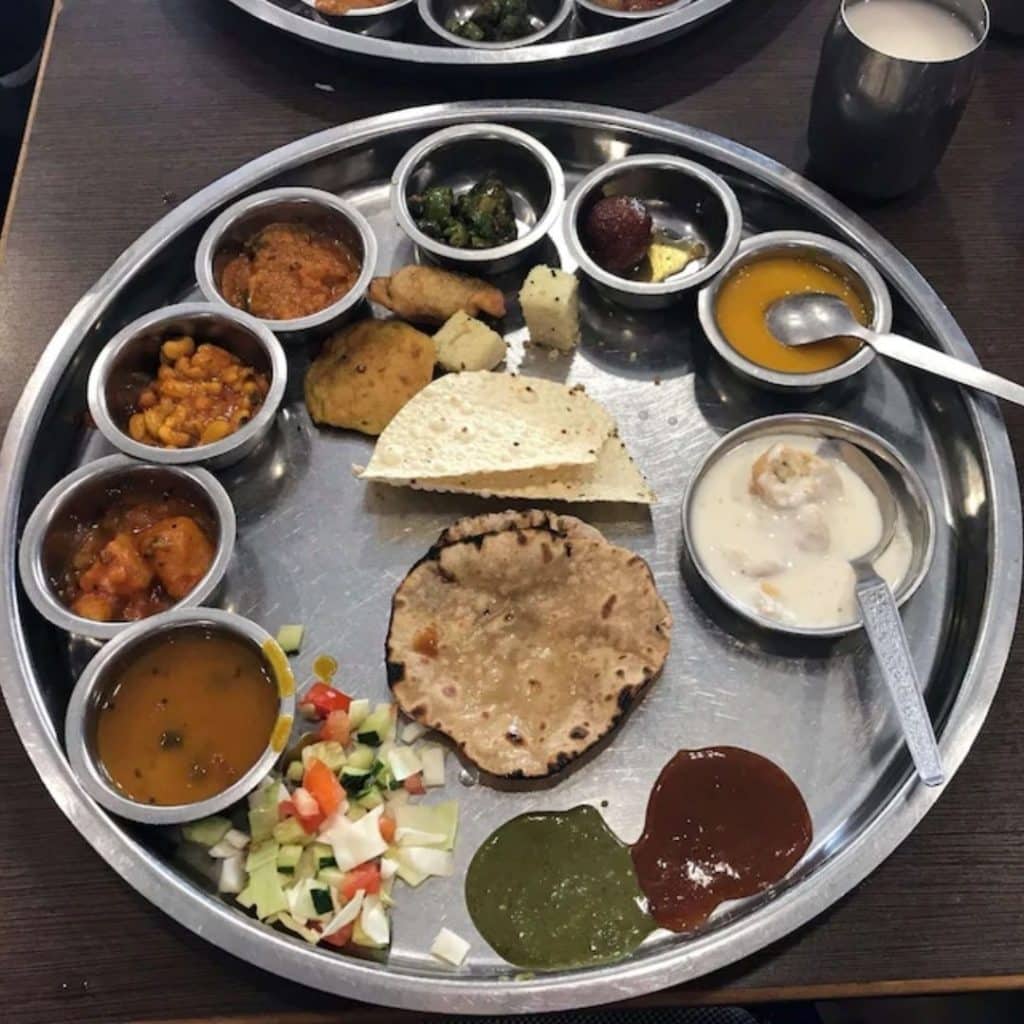 Pakwan is a landmark in Ahmedabad. Every amdavadi is acquainted with Pakvan, and every person relishes its authentic Gujarati Thali. Filled with 3 sabjis, and a bowl of Gujarati Dal, Pakwan offers an authentic experience. A glass of chaas is served with the dish to end your meal in the best way possible.
Cost of Thali: Rs. 600 for two.
Location: Bodakdev, Ahmedabad
10. The Grand Thakar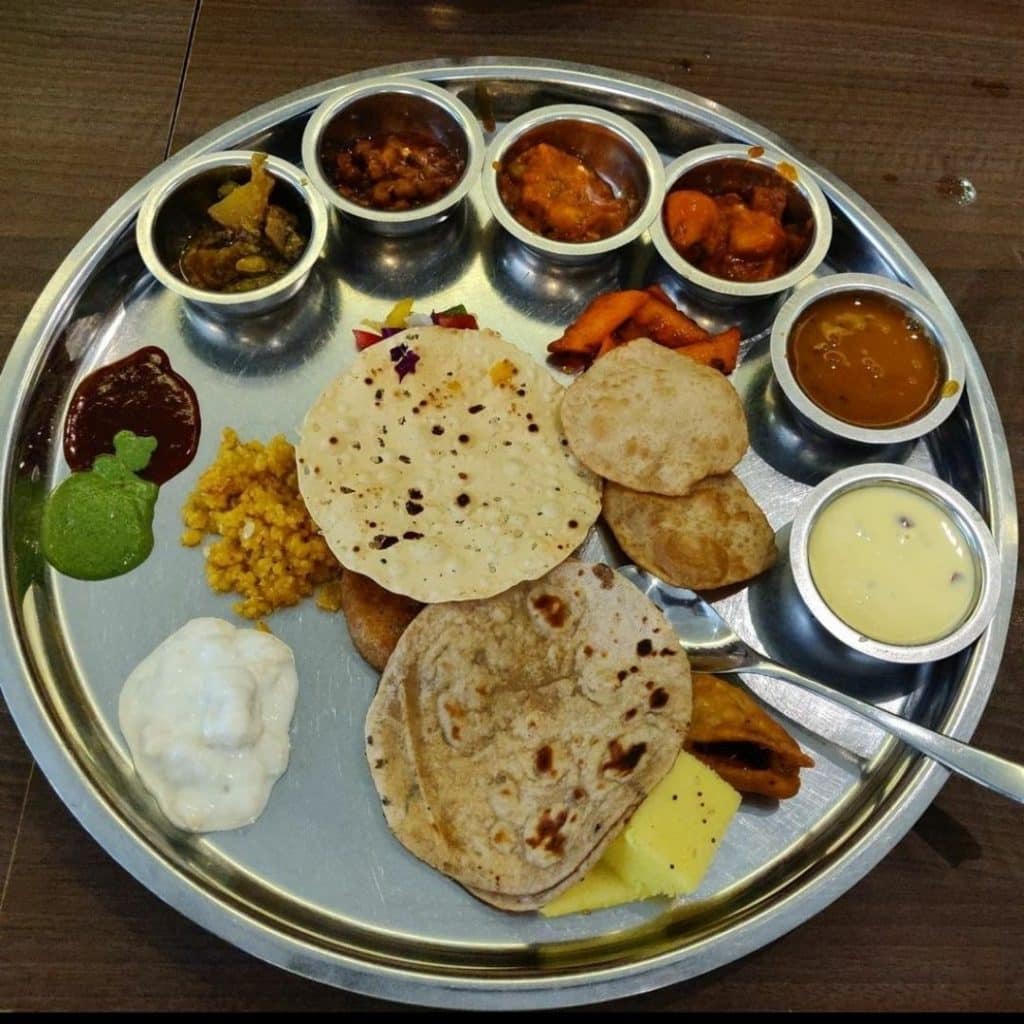 The Grand Thakar surely serves a grand Gujarati thali. Their taste is distinct from others; the spices are blended perfectly and give out a delicious aroma. The place is affordable and unmissable. Plan a family meal today, and we're sure you won't regret it.
Cost of Thali: 700/- for two.
These were the best Gujarati Thali In Ahmedabad. Did we miss out on your favorite place serving Gujarati Thali In Ahmedabad?
Let us know in the comments section below.
To know more about this awesome city and the life of Hungrito in the city follow us on Facebook, Instagram