Few hobbies relax the mind and soothe the hungry soul in quite the way that baking does. Baking has been one of my ideal picks whenever I get bored and since forever midnight hunger will only take you to the kitchen refrigerator. Such a natch! I've put together a list of my 6 favorite home bakers in Ahmedabad who have turned baking as a profession.
1. Fluff In A Cup – Sarah Zia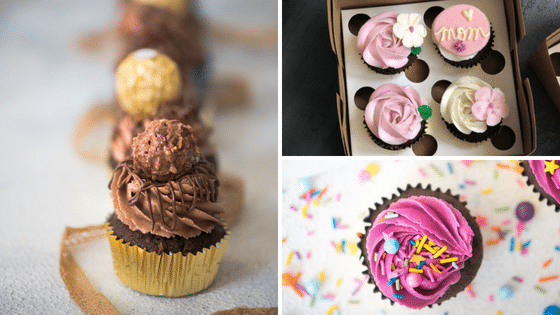 Fluff in a Cup is a venture Sarah Zia started 5 years back as merely a hobby, a passion for baking passed on by her mother. She started off baking for her family & friends and soon it turned into a profession when she first got the big order of 75 cupcakes. She started off with simple flavors and kept experimenting with them. A lot of hard work, patience, Facebook community, baking workshops and word of mouth publicity, Sarah keeps getting orders from parties to corporate events. Her best seller flavor is Ferrero Rocher.
2. Chef With No Hat – Hardi Jogi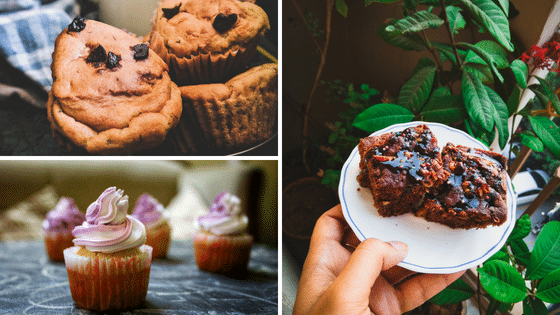 Hardi Jogi, a Pharmacy student and passionate about cooking and baking. She started cooking when she was 13 yrs. Her maternal grandfather owns a restaurant. Along with her mother, she loves experimenting with cakes. June 2016 she started her Instagram page and her sister Gargi joined her after a year and together, they create a magic. She is a food blogger too. You can find a detailed recipe on www.chefwithnohat.wordpress.com. She loves to bake using seasonal fruits and of course chocolates! Her forte is brownies, cupcakes, muffins and no-bake desserts.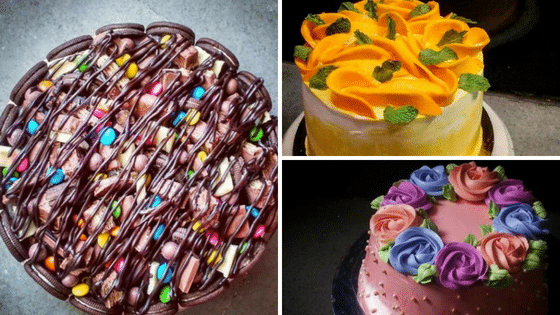 Pavana Bhat had done post graduation in Biochemistry and always wanted to be a researcher and working in a laboratory. She worked for a Pharma company for 4 years. When she joined, she was excited about it but as time passed she realized the job wasn't meant for her and one day she decided to quit. After months of emptiness, not knowing what universe has in her kitty, she joined Baking course at AMA to kill time but didn't know after long hours of learning, her experiment on baking and hard work will turn her to a professional baker. The Cooking Soul started in December 2016 and she has baked many masterpieces to date. Her workshop is one thing many beginner bakers are always waiting for.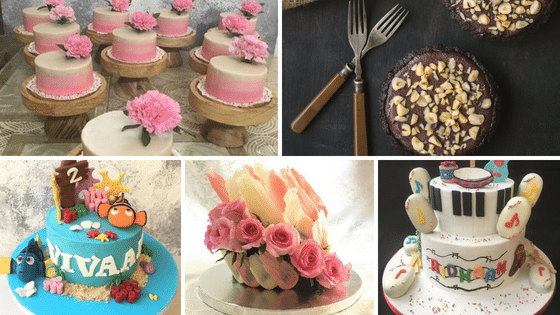 Anuja Kamdar, owner of the home bakery Sinful Bites by Anuja, started off her career in her family business when her sweet tooth wasn't satisfied with good eggless cupcakes available in the city. She started experimenting with different recipes in the kitchen. She became popular amongst her family and friends and started to get orders for various sweet creations for occasions.
Sinful Bites by Anuja is just 1.5 yrs old and it churns out beautiful multi-tiered wedding cakes, brownies, pies, cookies and anything else that your sweet tooth craves! The best part is it's all eggless and customized according to your occasion to make it even more special. Her cake has been tasted by Pooja Dhingra, Rumana Jaseel, Sumod Tom and few other well-known people of the Baking Industry. Her Dark Chocolate Nutella Cake, Pistachio Rose Cake, Brown Butter Shortbread with Dark Chocolate and SeaSalt, Orange Pot Brownies, Oreo Nutella Hazelnut Pie, Tiramisu, Espresso Cookies, the new trending Cakesicles, are just few of the items from the best seller list that's not worth a miss to satisfy your taste buds!!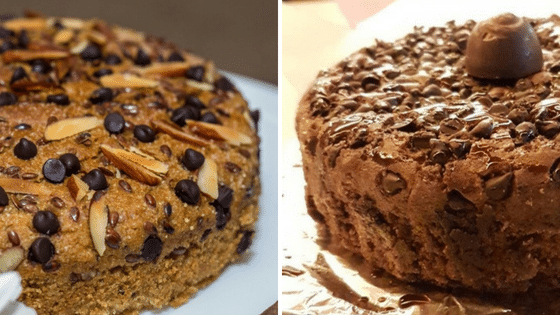 Namita Sharma, a Zumba Fitness Instructor by profession and also a pioneer of Healthy Baking in Ahmedabad. She started baking 15 years back for close friends and families. Being into a fitness Industry she knows the importance of healthy eating and so she started with Healthy Baking workshops 5 years back and never realized how it got bigger with repeated orders.
Her Ragi Brownie and Oats with Fresh Fruits Cake are quite a big hits among her clients. Her recipes also include gluten and dairy free. Bake-a-Lite is her brand name and the response that she get after every workshop motivates her to try even healthier options.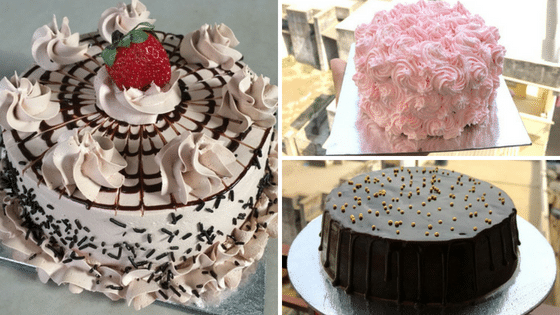 Kajol Gajjar, she did Masters in Commerce but her heart lies in baking. She started baking 2 years back after she gets intrigued by Pooja Dhingra's book The Big Book of Treats. She started applying her recipes but replaced all-purpose flour with 100% wheat flour. After constant appreciations from her family and friends, she decided to start a home baking business.
Along with that, for those who want to have a hands-on experience of baking, she sells cake premixes at a very low price, just need to add 1 tbsp of butter and a cup of milk and boom your delicious and healthy cake is ready. Her cakes are low on sugar so a win-win for those who have sugar problem or those who love little bitter cake. She is master in cakes, cookies, muffins, cupcakes, jar cakes and cake pops.
(Psst… I had once mixed her cake premix vanilla and chocolate to make a soft gooey cake. My fav midnight dig in with vanilla ice cream).
Shweta Lakhwani is a Travel Planner, Travel Blogger, Social Blogger, Amateur Poetry Writer and now Foodstagrammer and a Food Blogger, you can follow her food discoveries here:
@voyager_epicure