Ever wondered that kitchen appliances can make you spend more time in the kitchen? It will lead you to make some interesting food items for breakfast, lunch, or dinner. Have a smooth ride with your cooking journey while navigating through your kitchen with these essentials. We're sure that you will love your kitchen even more with all these innovative cooking appliances/equipments listed below.
1. Banana Slicer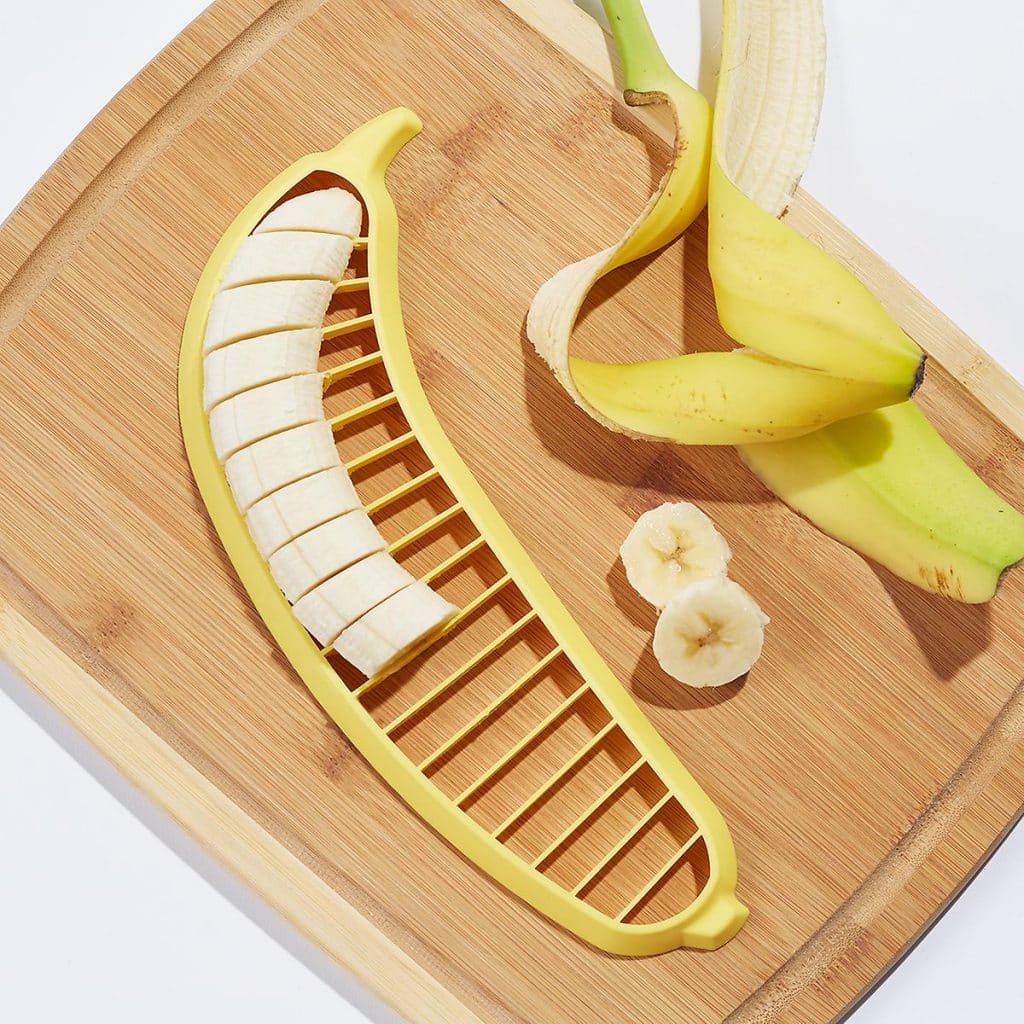 The easy-to-use banana slicer is a quick solution for slicing the bananas uniformly for your morning smoothie bowl or a bowl of breakfast cereal. Or maybe add the finely chopped bananas on your favourite dessert. Get the banana slicer here.
2. Herb Scissors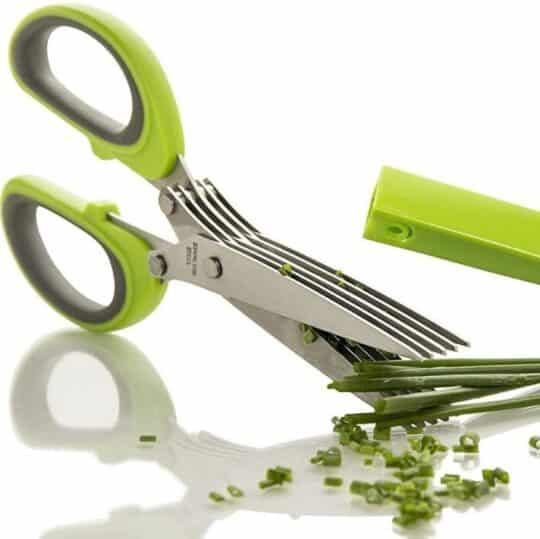 If you are fond of adding herbs to your food dishes than herb scissors can help you to quickly chop them effortlessly. It makes your cooking life easy and also helps you to create pretty garnish for the dish in seconds. Grab your herb scissors here.
3. Garlic peeler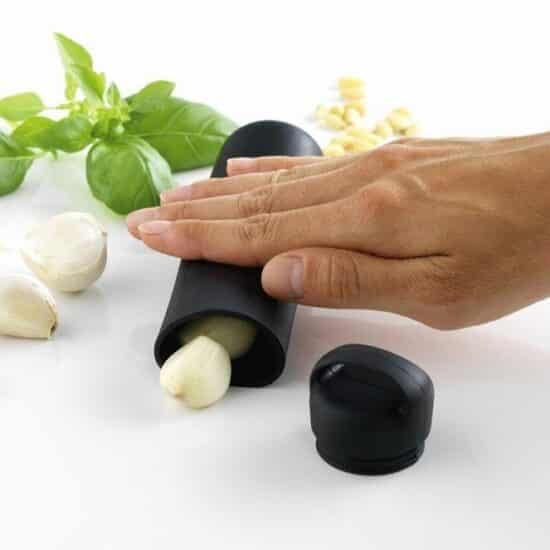 Are you bored of peeling the garlic skin and also dislike it due to its odour? Then. This inexpensive tool will help you efficiently in removing the garlic skin leaving the smooth garlic for you. Get a garlic peeler here.
4. Bag Resealer for Plastic Bags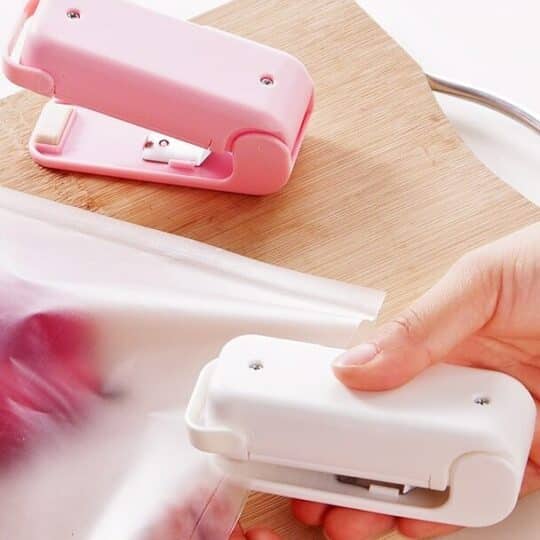 To avoid your favourite snacks from spoiling and to keep them fresh for a longer time, use this bag sealer. Once you eat your snacks, you can always reseal them in order to relish it again while binge-watching your favourite show. Grab one for you here.
5. Garlic Crusher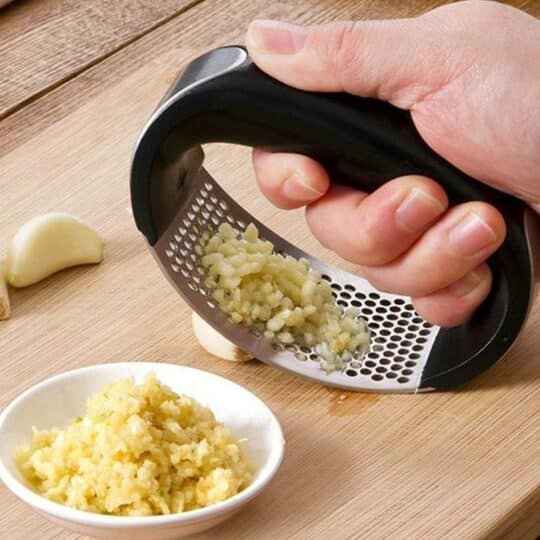 Add this wonderful equipment to your kitchen to avoid those smelly hands while grating or crushing the garlic by hands. It is also known as garlic press which efficiently crushes the garlic and sets your mood right. Grab a garlic crusher here.
6. Spirelli Spiral Cutter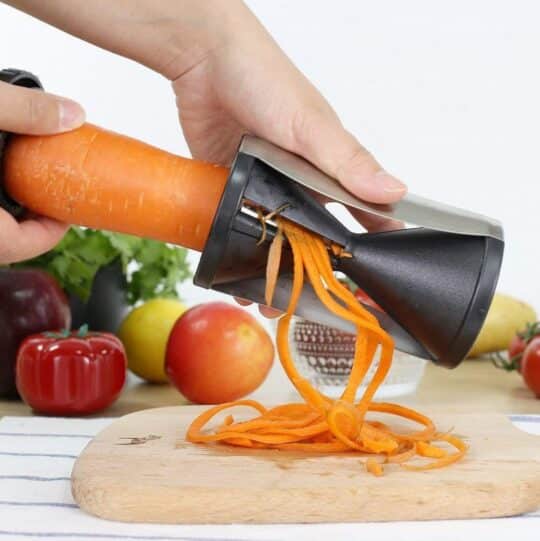 This spiral cutter helps you transform those last piece of vegetables into strings. It works just how you sharpen your pencil and all the hard vegetables like carrot and cucumber can be easily added to your platter. Get a spiral cutter here.
7. Pizza Scissors Spatula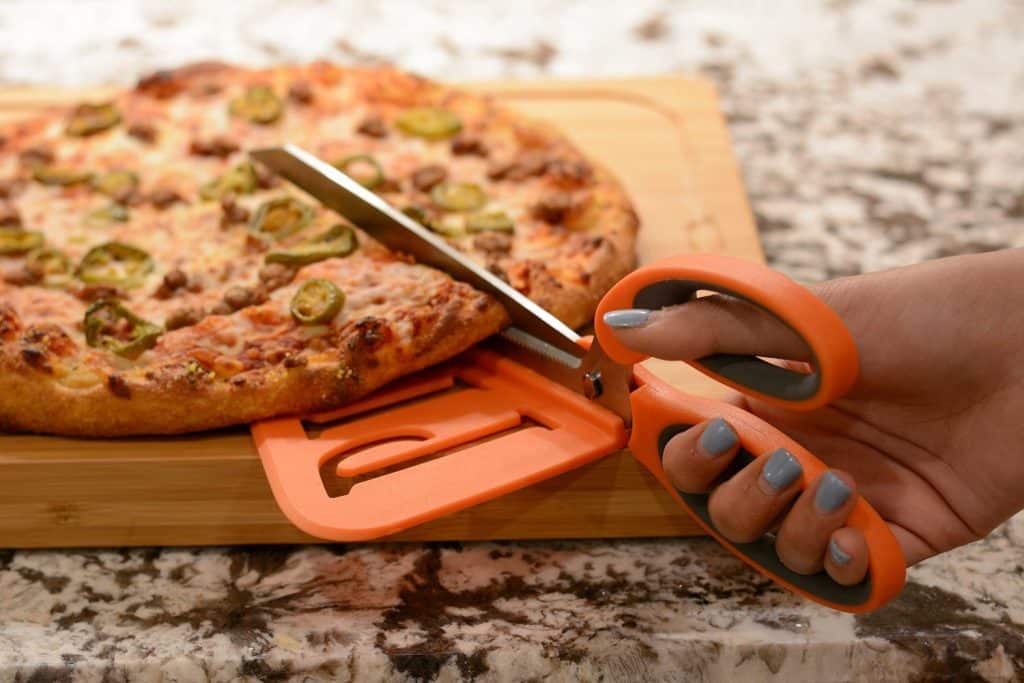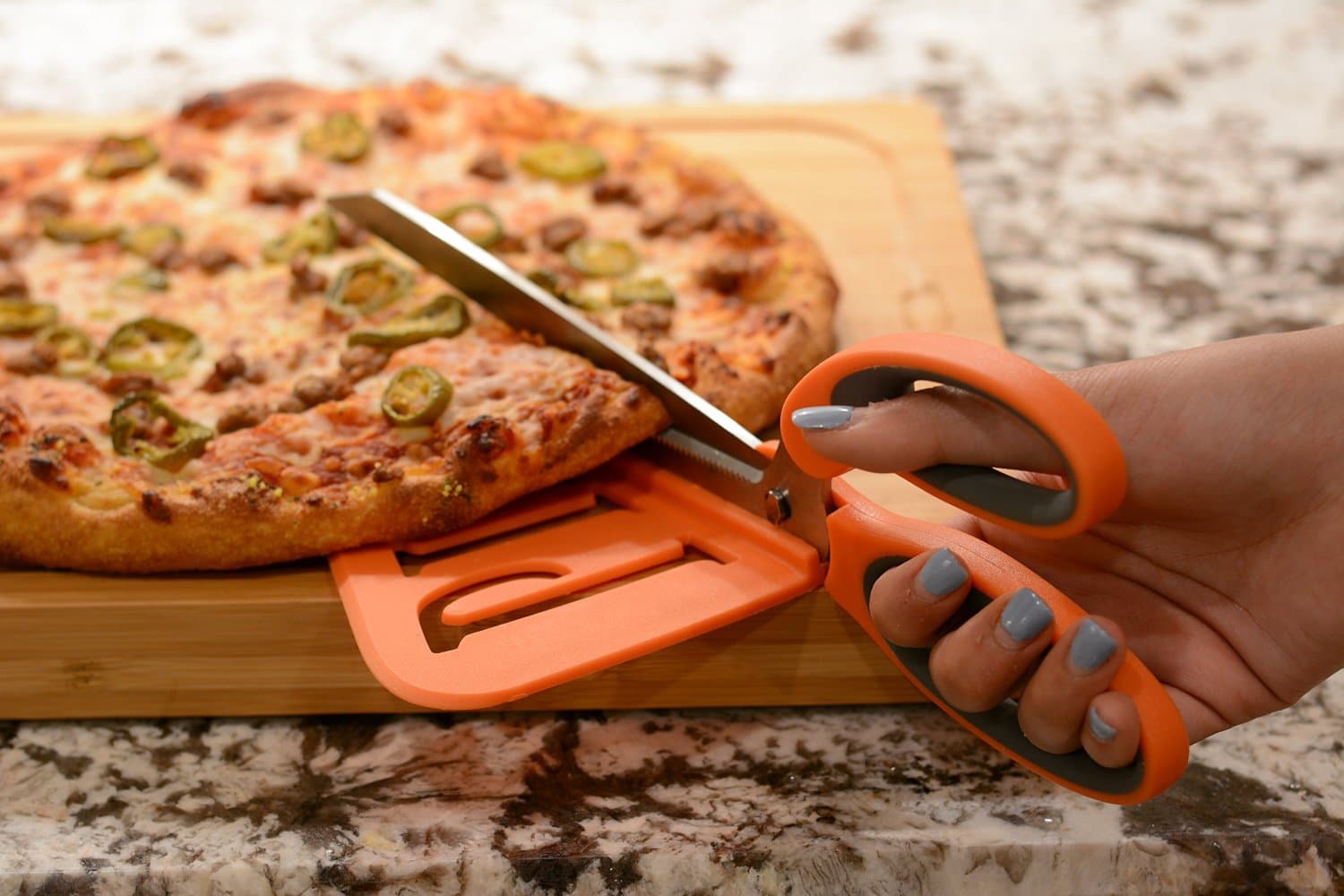 Serve the slice of pizza to your friends with ease! Ain't this amazing? This brilliant kitchen tool helps you to cut and pick up a slice of pizza in style without having any toppings fall off it. Grab your pizza scissors spatula here.
8. Koku Cutting Board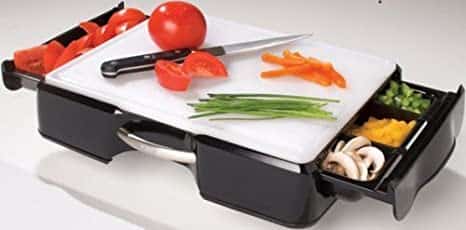 This versatile and compact cutting board would surely make your kitchen life easier and pleasing. It helps you cut down on the clutter in your kitchen cabinets as well as the counter-tops Get this cutting board here. Are you already thinking of buying one of these innovative cooking appliances/equipments? Or have you already ordered one of these? Let us know which one you liked the most.