Hello dear food fans,
Chai there? We mean to ask whether you're there with a cup of tea or not? If not, then you should because this beloved beverage is so tas-tea! We believe that chai is an emotion and a way of life. And majority of the world's population is fond of this simple yet fulfilling beverage. There's nothing wrong in saying that we Indians, run on chai! It is much more than just a drink as we have infused the chai culture in India. Don't you agree with us? But ever wondered the fun element that it provides us? Yes, we're talking about some of the interesting chai puns/ tea puns here.
1. I Like You. But I Am A Little Chai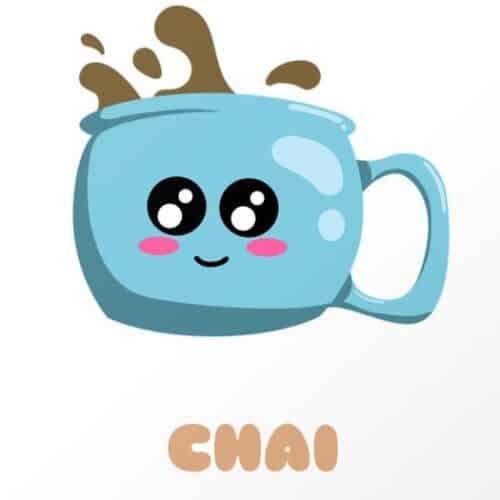 Hey dear loved one! I like all of you with all my heart. But i am a little shy in confronting. Can we have a cup of chai together, whenever you say?
2. Just Chai To Find Me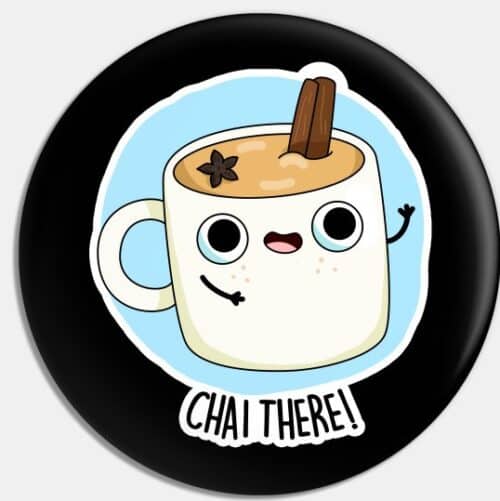 Hey, if you're trying to find me then I'll be probably at some place where they are selling tea. You just try to find me.
3. Pick Yourself Up And Chai Again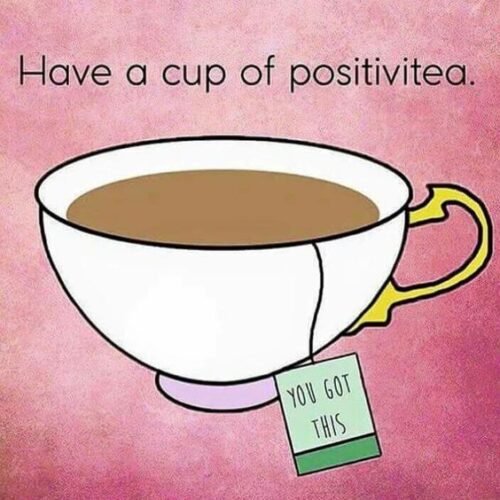 Hey dear one, you don't need to worry if you failed in an attempt. You brave soul, you definitely need to pick yourself up and Chai again! Drink a cup of chai and be a solution maker.
4. Drinking Tea Just Gives Me Sereni-Tea.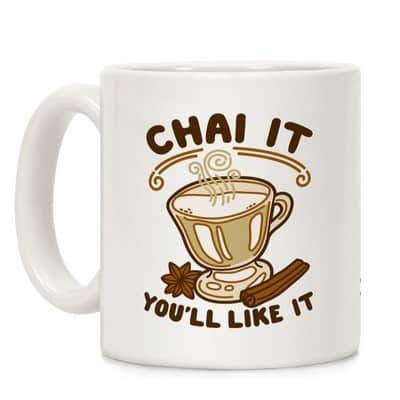 The state of mind becomes calm and peaceful after relishing a cup of hot tea. As it offers some serenity and sweetness to the everyday life.
How interesting no?
5. Hones-Tea Is The Best Policy.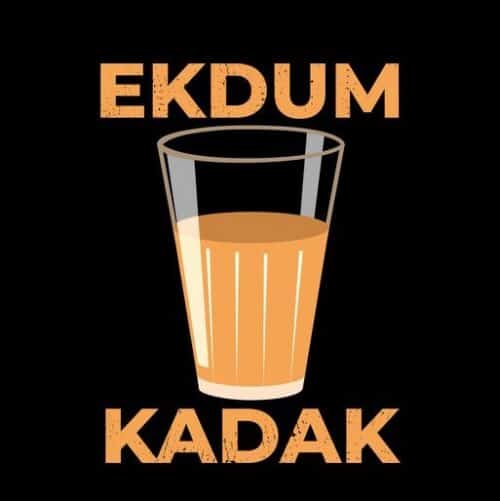 Indeed the best policy ever! I religiously follow my ritual of having three cups of chai everyday and be true to myself. because I feel that hones-tea is the best policy!
6. This Cup Is My Proper-Tea.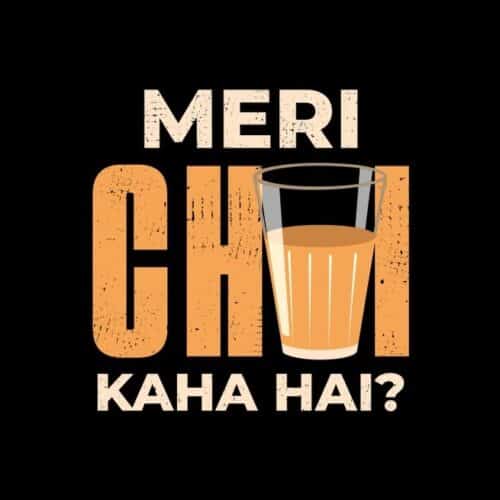 Where there is tea, there's me and I've a tea cup which belongs to me and is my proper-tea!
How about you tell us what is your food proper-tea?
7. It's Time To Get This Par-Tea Started.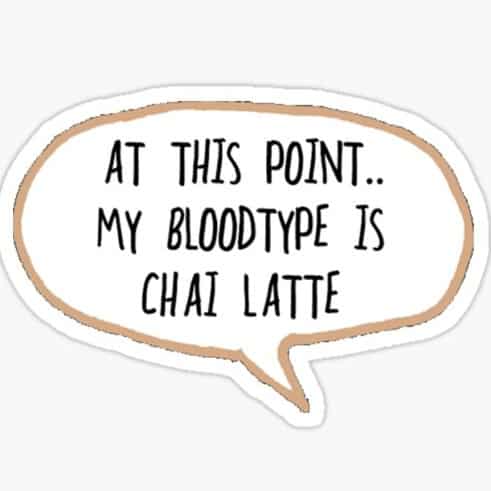 It's the time to disco! Yay or nay? We're sure that you're not gonna say no for it. So what are we waiting for? It's our time to get the par-tea started!
Who's bringing the tea cake to the party tho?
8. I Love To Drink Tea Each Day Because It Brings Out My Inner Tranquili-Tea.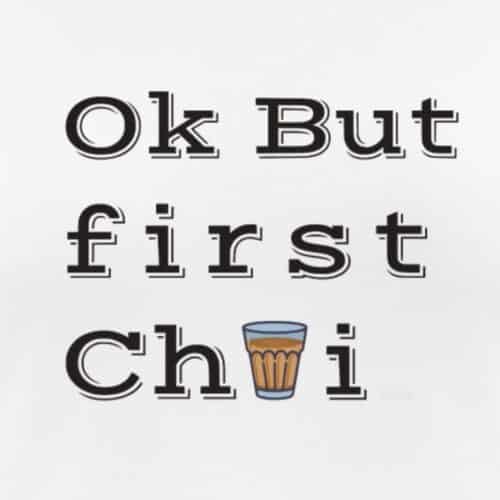 Are you also someone who loves drinking tea each day as it helps in bringing out your inner tranquili-tea?
9. If Tea Is The Drink Of Love, Then Brew On!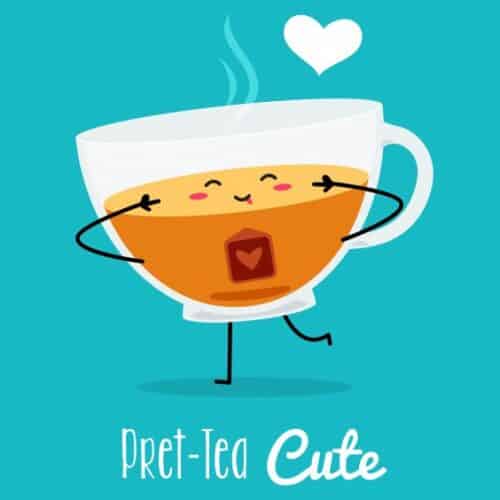 How about brewing your favorite tea flavor in the kitchen with your loved one? It absolutely consists of lots of love and care too!
10. If At First You Don't Succeed, Chai Chai Again!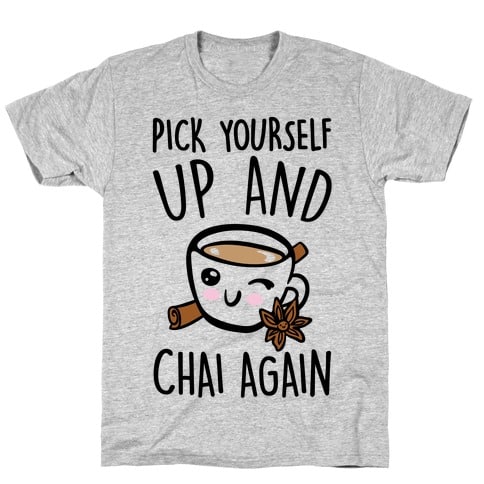 You should see the electrifying emotion on your friend's face when you gift them a t-shirt having this chai pun printed. Go buy it now!
We're thrilled to know, how many cups of chai you enjoy everyday? Dear folks, use your creativi-tea and tell us some new and interesting chai puns. We'd really like to hear from you.
How about giving a delightful surprise of a customized phone cover, t-shirt, tote bags, chai mug, etc to your chai devout friend with these chai puns printed on it?