Located on one of the busiest roads of Ahmedabad, La Patron Cafe is indeed worth it. The Main aim of the Aura that their ambience creates is that their customer is a Boss and the service they'll provide is that of how a Boss/Emperor eats. The Tagline says "The Emperor's Food Pallet" And Trust me, you'll find it totally appropriate after you go there. The ambience, The Food, The Drinks! All in all, The Vibe there is just Perfect for a Foodie. Let's discuss their delightful delicacies one by one:
1.Green Apple Mojito
Anything Better that you can offer anyone this summer ? This super delightful Green Apple mojito was a perfect refreshment anyone can have this summer. It had Mint, Green apple,Lemon delighted with a cherry. All in all, very well presented, super cool and a perfectly chilled beverage for my thirsty throat 😛 😉

2. Pink Panther Mojito
This mojito was as unique as it's Name. It was energizing yet tantalizing! The mock-tail had perfect blend of sour and sweet ingredients which made it a perfect cooler for summer. Again, a very well presented beverage to quench your Thirst. 😉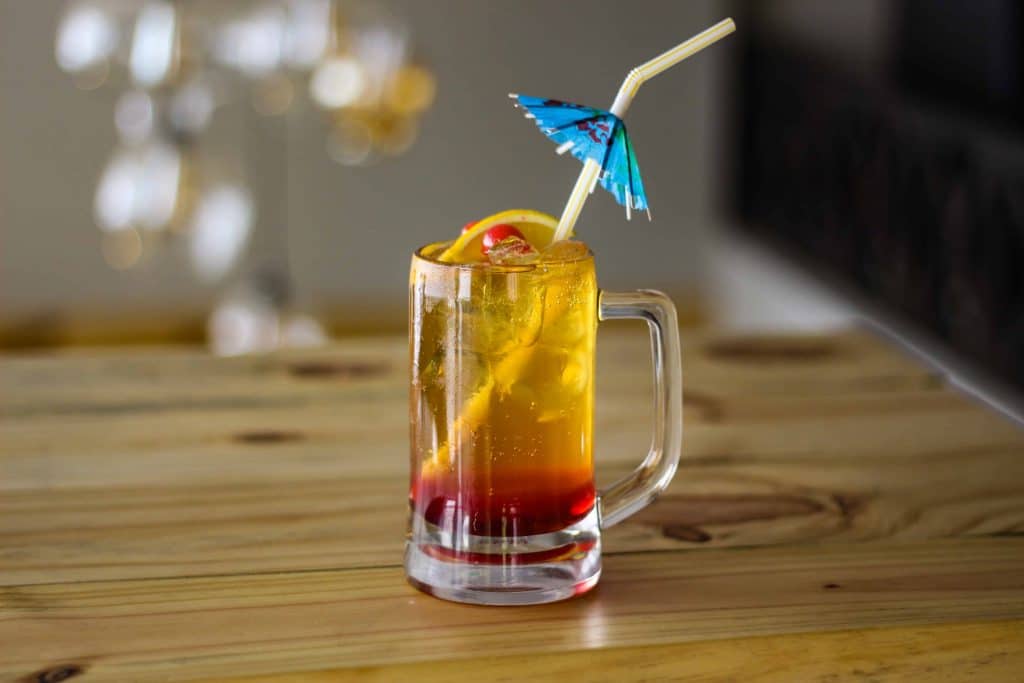 3. Bruschheta
This was one of the really yummy dishes that they had. It had an amazing taste with a real good quality stuffing which included very fresh bell peppers, tomatoes and nice herbs along with proper spices which made it a very good looking, appealing and worth tasting Dish.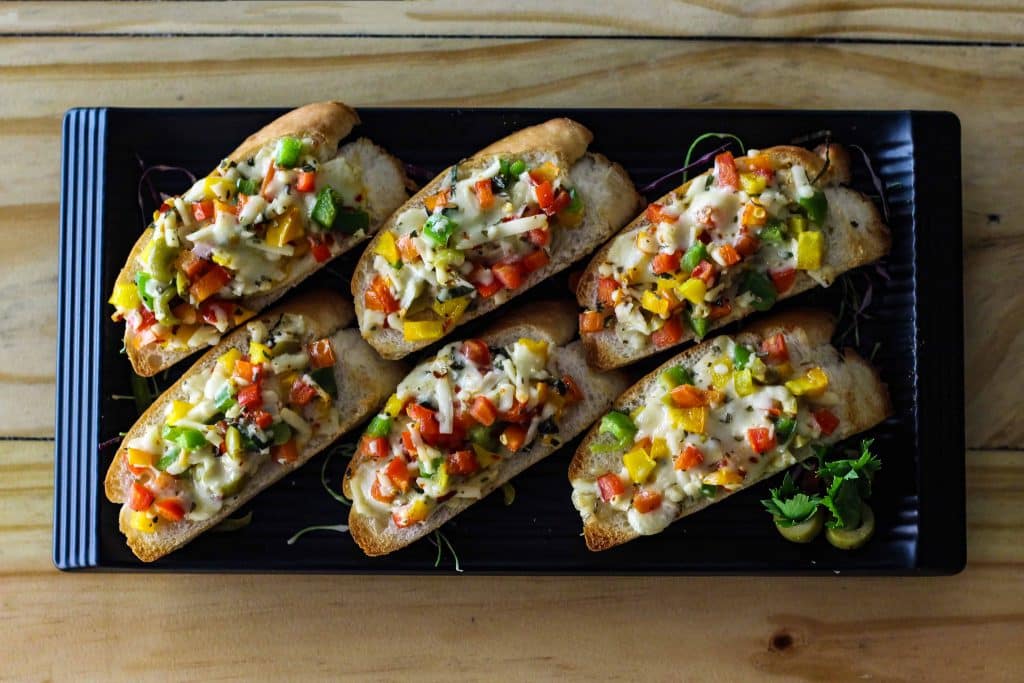 4. Schezwan Paneer
What's the definition of a perfect paneer dish for you ? For me, it's a dish which should have a paneer; Crispy from outside and soft from inside. And exactly like this was the schezwan paneer at the La Patron. Perfectly Blended schezwan Gravy and spices which made it very tasty as you can see in the picture below 😉 .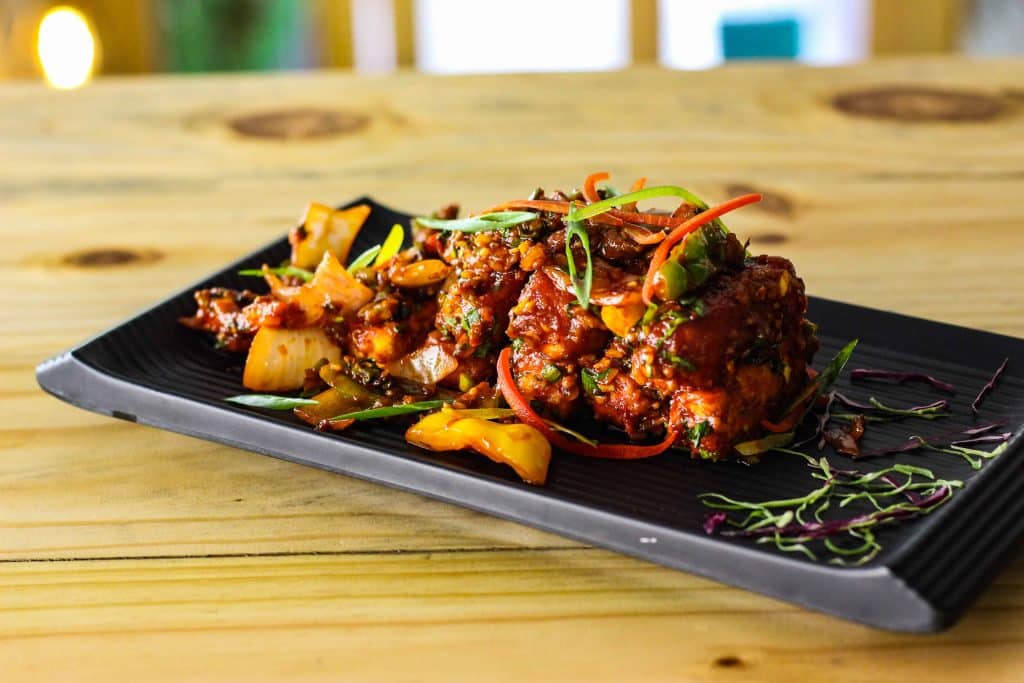 5.Cottage Cheese Pesto
Out of all the dishes we had, this was the best presented one. And it was as good as it's appearance. The pesto sauce was really yummy and all in all our experiment of Tasting a new dish was totally successful and worth it.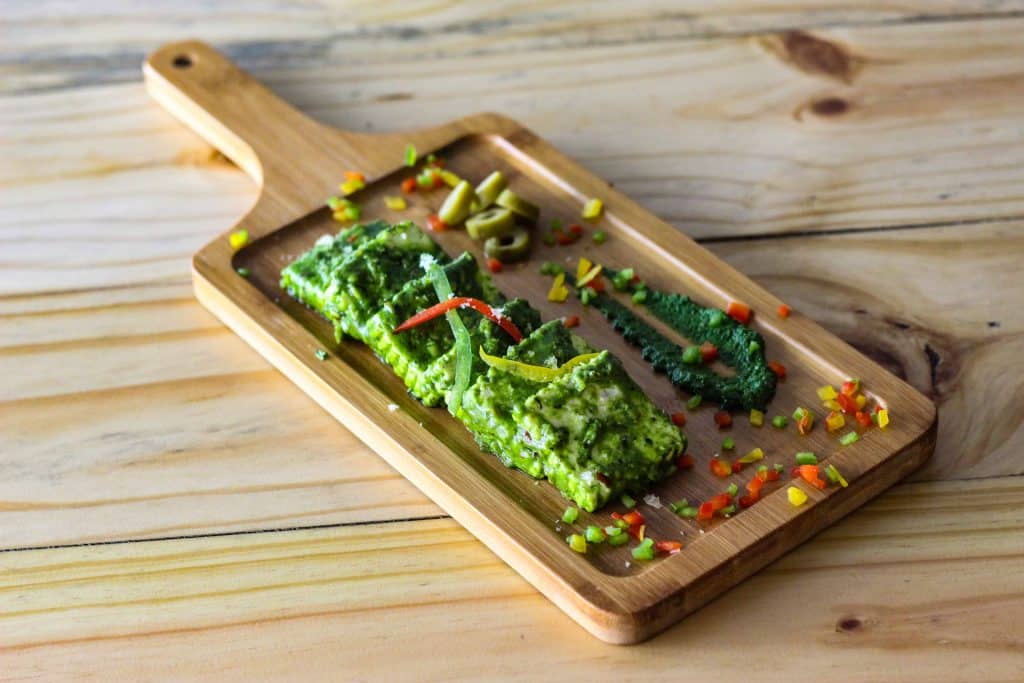 6. Chhole Kulche
It is among their Best Seller Dishes, The quality of Chickpea was really good and it could be sensed with each bite you take in. Same with the kulchas! They weren't mundane kulchas with a soft base, they were quite crispy layered which provided a different type of pleasure when having them with chhola 😛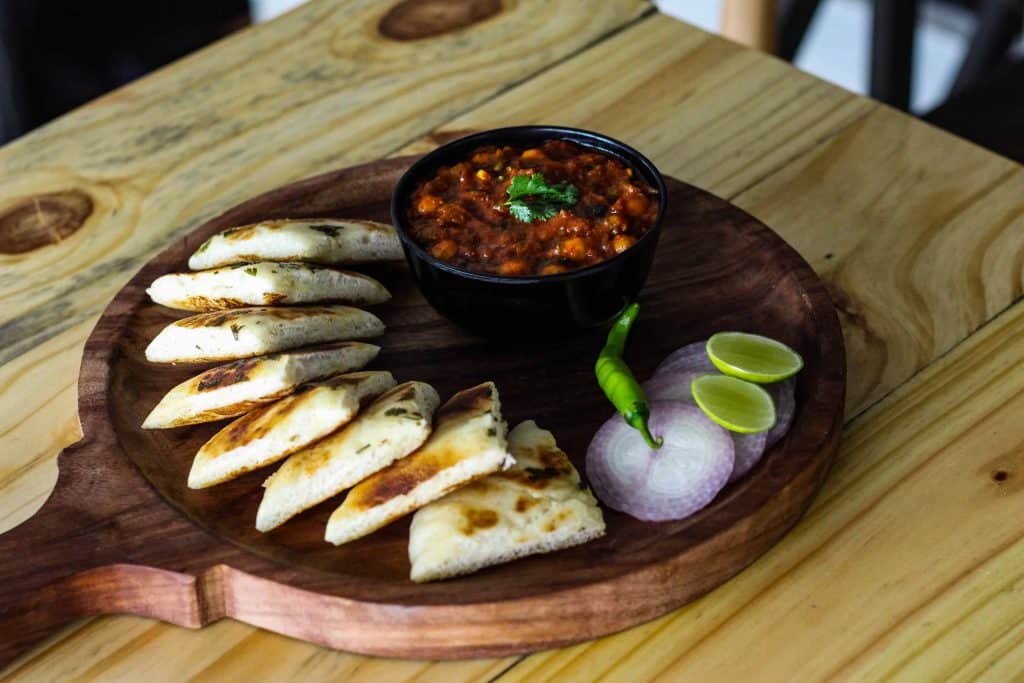 7. Spanish Rice with Basilica Curry
This was really unique. Along with its taste, it was also uniquely presented. The Basilica Curry on the Boundary with spanish rice in the middle. The ingredients of the rice were fab. I Mean, broccoli never seemed this tasty to me xD ! The spanish curry also other exquisite vegetables like Corns, rajma, Capsicum, Onion, Bell peppers and what not! If You're at La Patron, This is something you really shouldn't Miss! 😀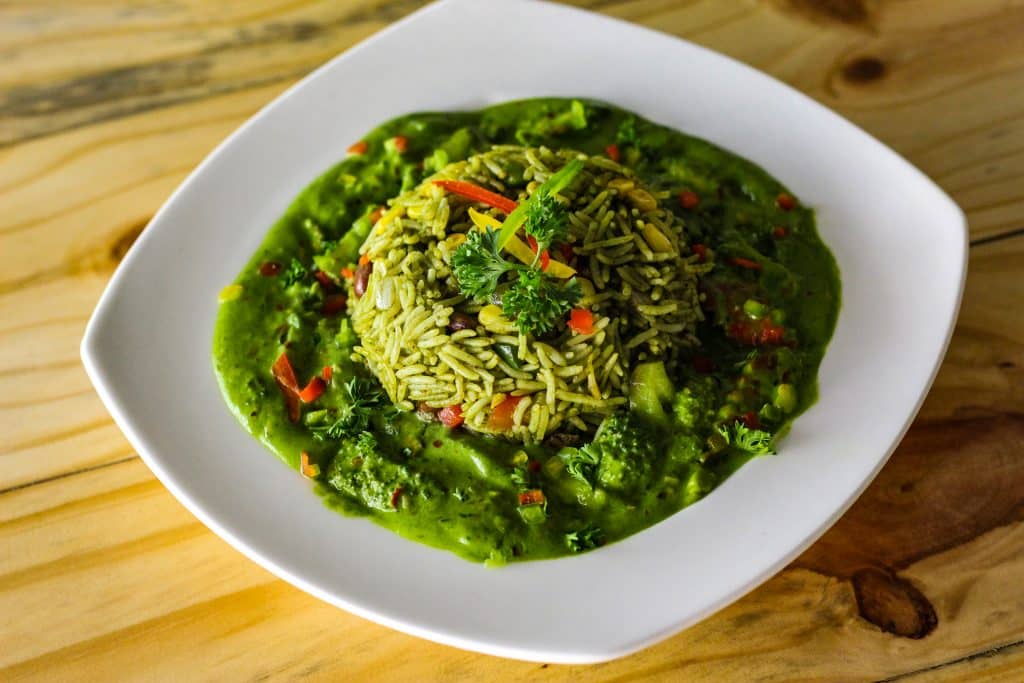 8. Italian Sizzler
This Dish proved that they indeed wanna serve the Emperors ! As it was a King size sizzler with all Italian delicacies within; garlic Bread, arrabiata Pasta, alfredo pasta, pesto pasta and veggies garnished alongside. And as you can see in the picture, if you order this you won't come back hungry at all. 😉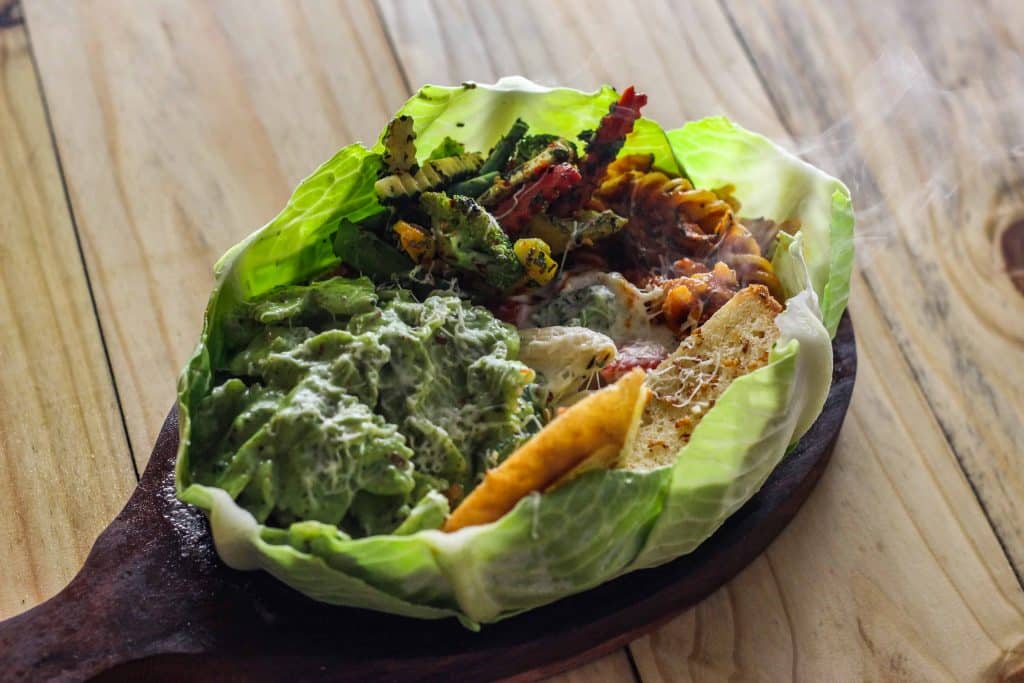 The La Patron Cafe comes true on the words written on it's walls! The way they make and serve dishes indeed make you feel like an emperor or a king waiting for his food. So, if you want to spend quality time with some great food with friends and Family, La Patron Cafe is the Place to be. Share this article among your friends to let them know.. 😀