Mocktails happen to be the best thing during summers as they help to beat this scorching heat. The other good thing about having a mocktail is they keep us hydrated all the time and we feel fresh as they are myriad drink combinations made with sparkling water, flavored soda, fresh juices, and simple herb and fruit-distilled syrups. Mocktails are so refreshing that I can never satisfy myself with a single one. But sometimes they are also heavy as if you have an empty stomach and have a full glass of mocktail, then you will be satisfied thoroughly. So here I'm with a list of amazing places for Mocktails in Ahmedabad which you cannot miss out this summer.
Mocktails In Ahmedabad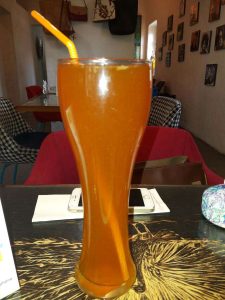 8. Mr. Mocktail

So do visit these places of mocktails in Ahmedabad and beat this scorching heat coolly with the amazing mocktails.