Imagine this scenario – It's 12 at night and you are suddenly craving some spicy, masaledar food. What's the first place that strikes your mind? We will give you a hint – It is the best place to have local cuisines in Ahmedabad? Yes! Manekchowk it is. Manekchowk is the Gem of Ahmedabad. From the most authentic old-age flavors to the delicious new-age flavors you'll get everything here. From Dosa, Sandwiches, Gujarati Farsan's to Manchurian, Kulfi, Pizza's you can satisfy all your cravings at Manek chowk Ahmedabad. So here we are with the 10 must-have dishes of Manekchowk of you are visiting.
10 Must-have Dishes Of Manekchowk Ahmedabad
Here are the best things to eat at Manekchowk, Ahmedabad –
Ghughra Sandwich
Gotala Dosa
Cadbury Pizza
Manchurian
Fafda Jalebi
Methi Gota
Chocolate Cheese Sandwich
Pav Bhaji
Dalwada
Malai Kulfi
1. Ghughra Sandwich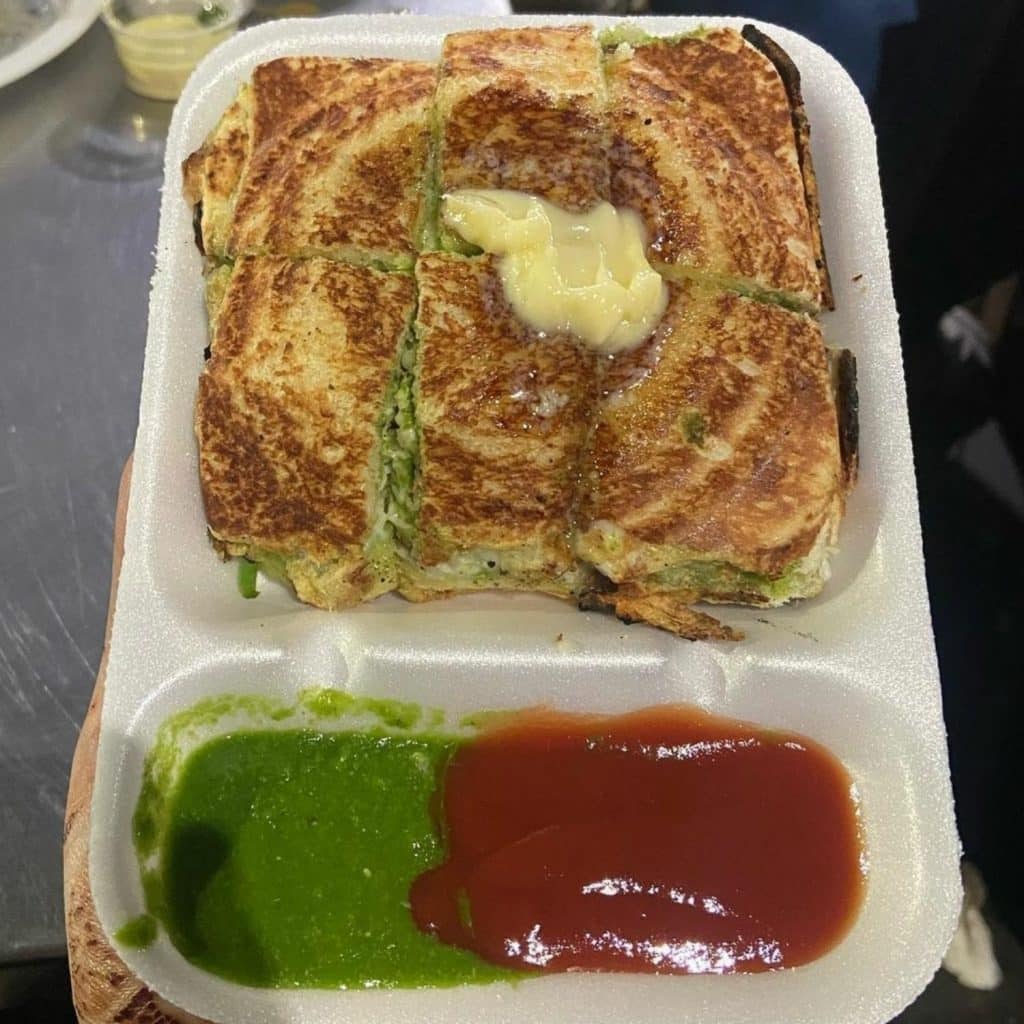 This is an unmissable dish when you visit Manek chowk. It is a signature sandwich in town. If you are a sandwich lover, then this is a must-try for you. Filled with butter, sweet-spicy flavors, and loads of cheese, it is most loved by people. Also, it is as good as a full meal because it satisfies both hunger and cravings.
2. Gotala Dosa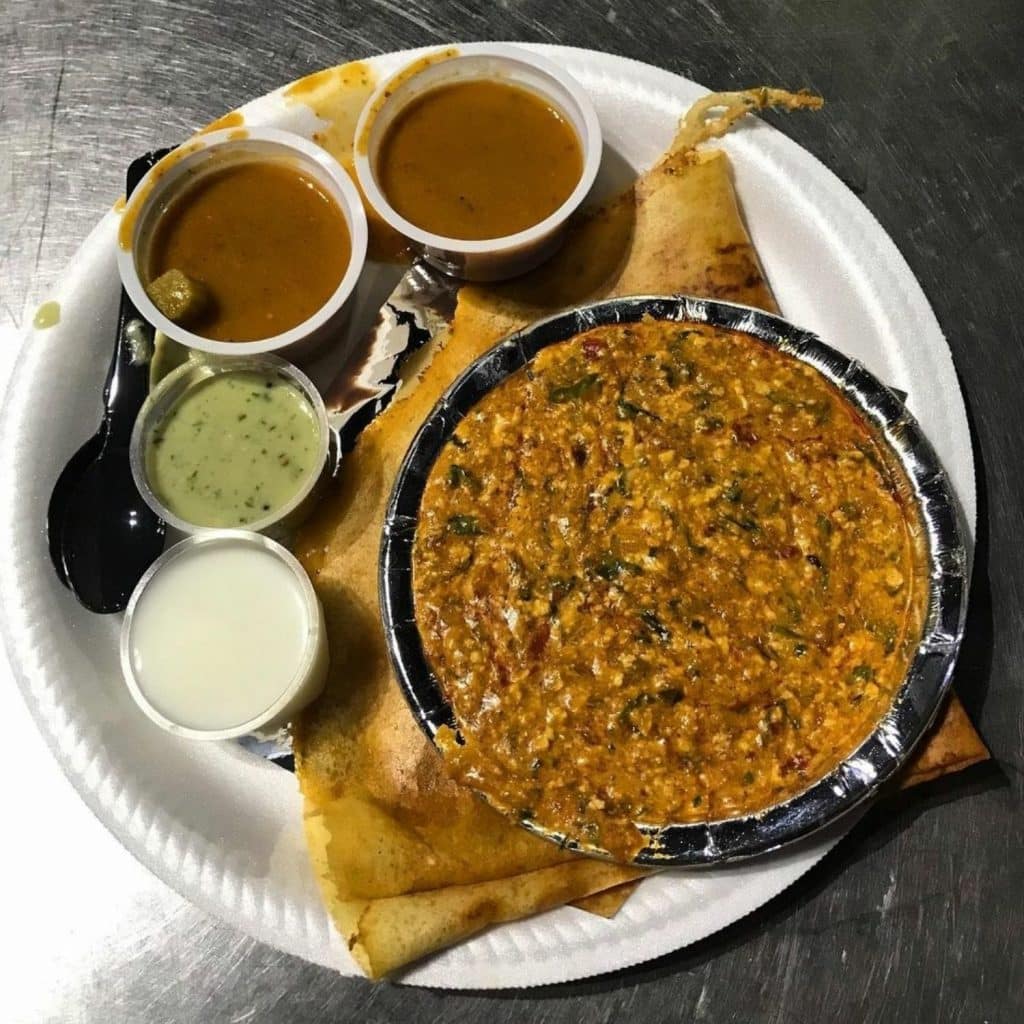 Gotala Dosa is the most famous food in Manek Chowk. If you love spicy food, then this dish is a must-have for you. This fusion dish is truly appetizing and raises taste buds on every single bite. So, the spicy gravy that is served with Dosa is the highlight of the dish. Other chutneys and sambhar are also added to enhance the taste.
3. Cadbury Pizza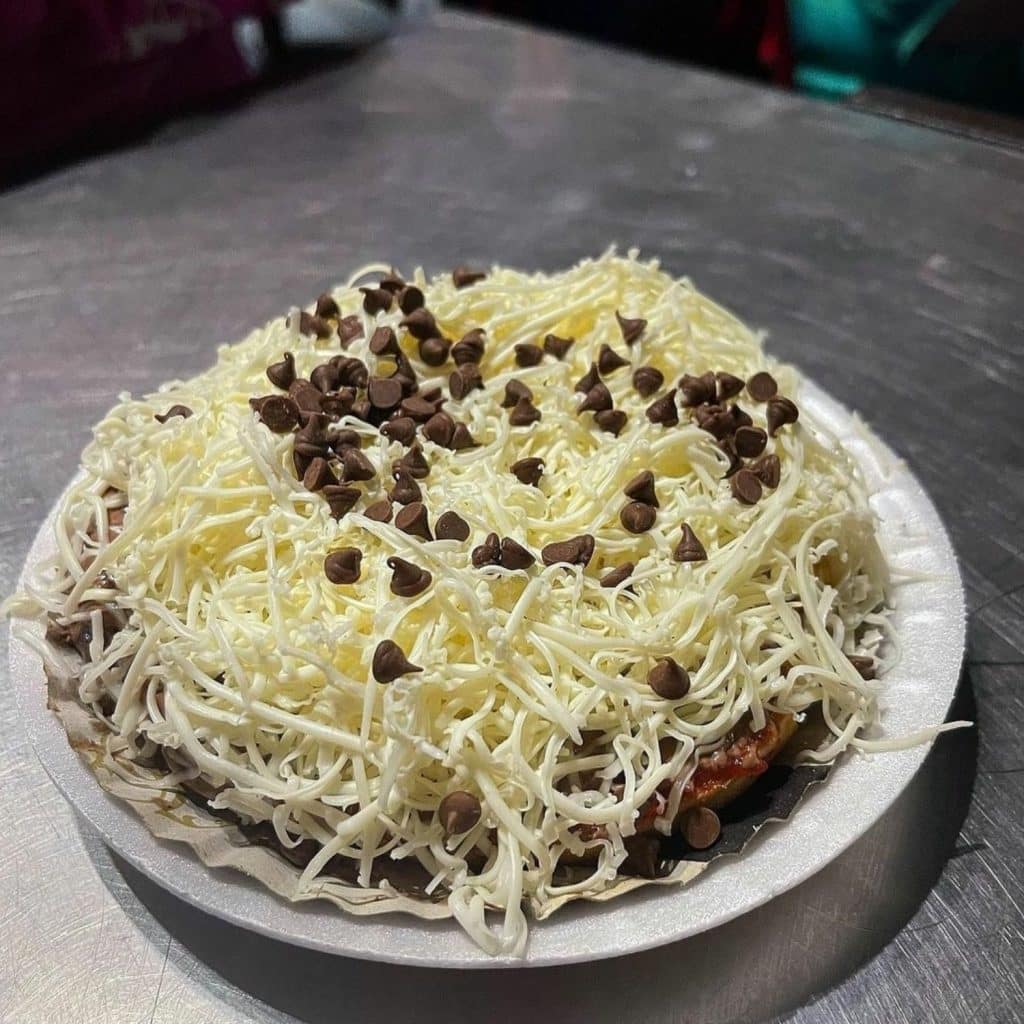 Chocolate and Pizza? Quite an interesting combination! But a delicious one! People visit from around the city to taste this yum Cadbury pizza. The base is coated with Cadbury paste and dollops of cheese are sprinkled over the top. Moreover, choco chips are garnished on the top to offer the desired taste. Trust us, you won't regret trying this out!
4. Manchurian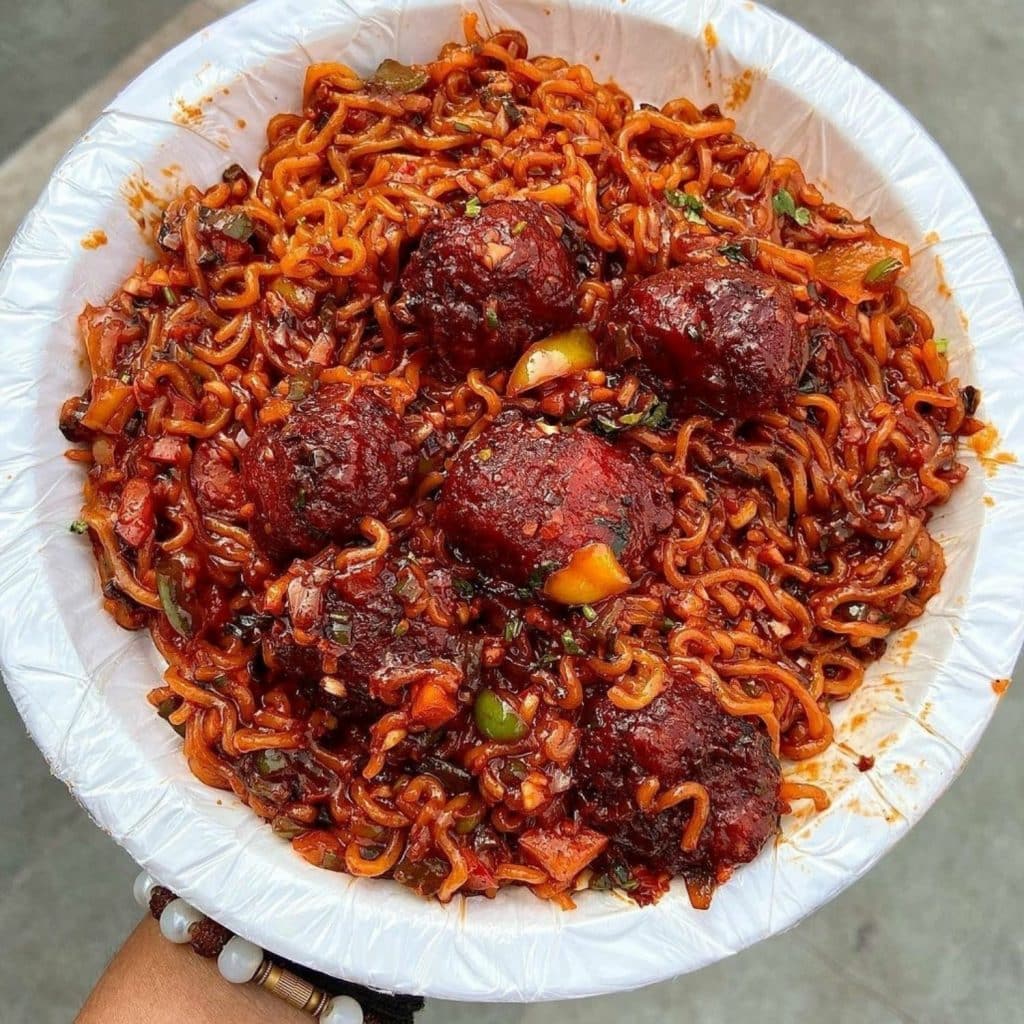 We say Yes to Chinese food any day and every day! Manchurian is the perfect snack when you are craving something tempting. Also, the dish is enough to fulfill our growling stomach. So, try out the desi Chinese Manchurian from Manek chowk and come again for more.
5. Fafda Jalebi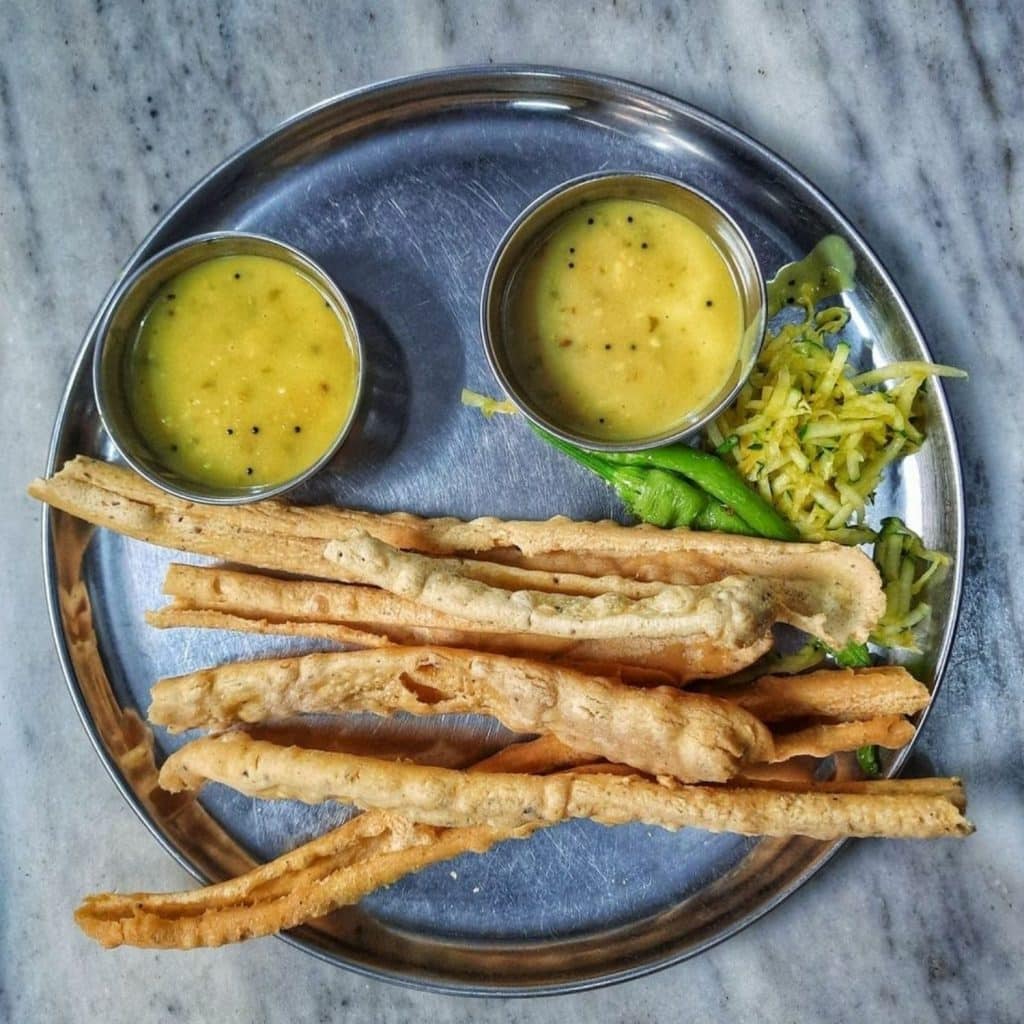 Amdavadis' soul food? Fafda Jalebi of course. Sunday toh chalu j naa thay aana vagar. Also, we can have it at any given time, any place, any occasion. We believe that fafda and jalebi is the best food combination ever. So, this is one Manek chowk ahmedabad food that you cannot miss out on.
6. Methi Gota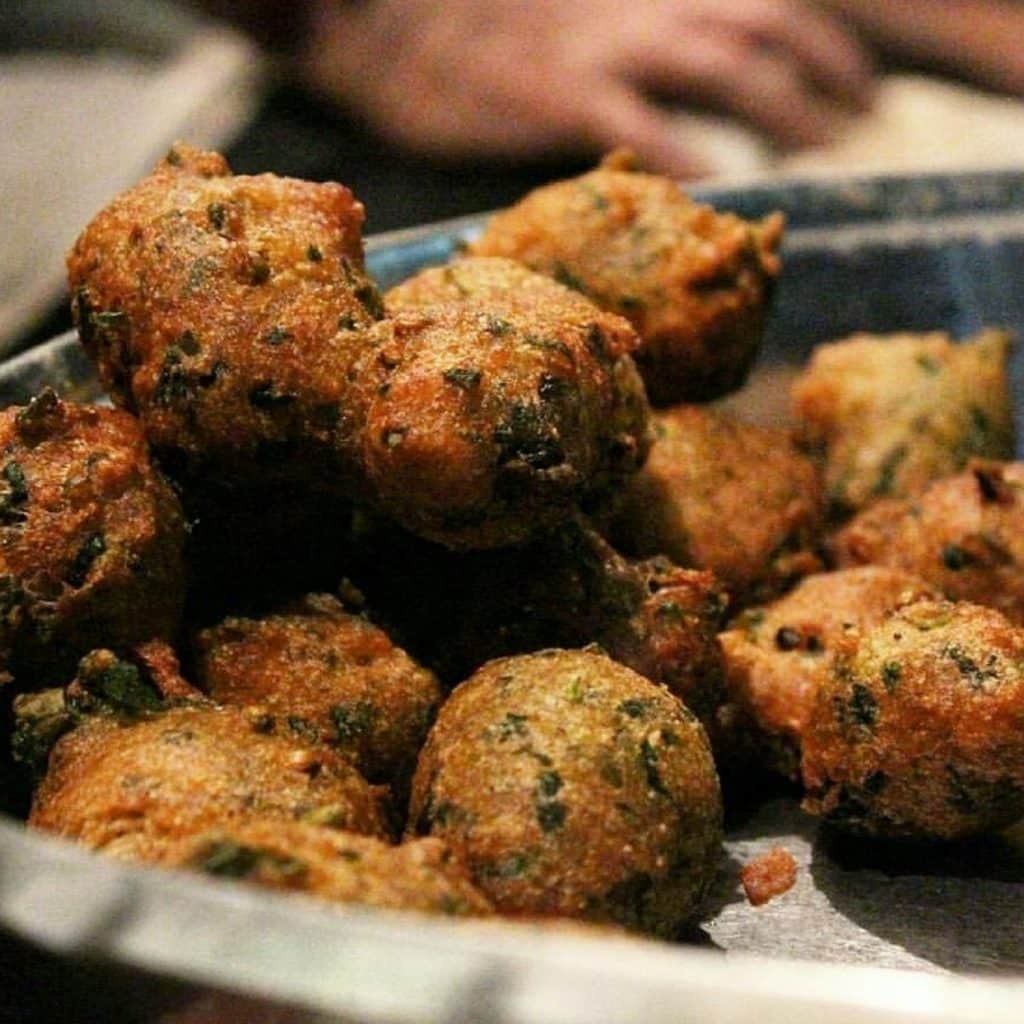 Who got us drooling like that? Methi Gota with Chilies. This dish is every Gujarati's favorite snack. Also, if a cup of piping hot chai is served with it, toh toh su j kehvu! We definitely think this is the best food in Manek Chowk and would love this dish as an accompaniment to the main course.
7. Chocolate Cheese Sandwich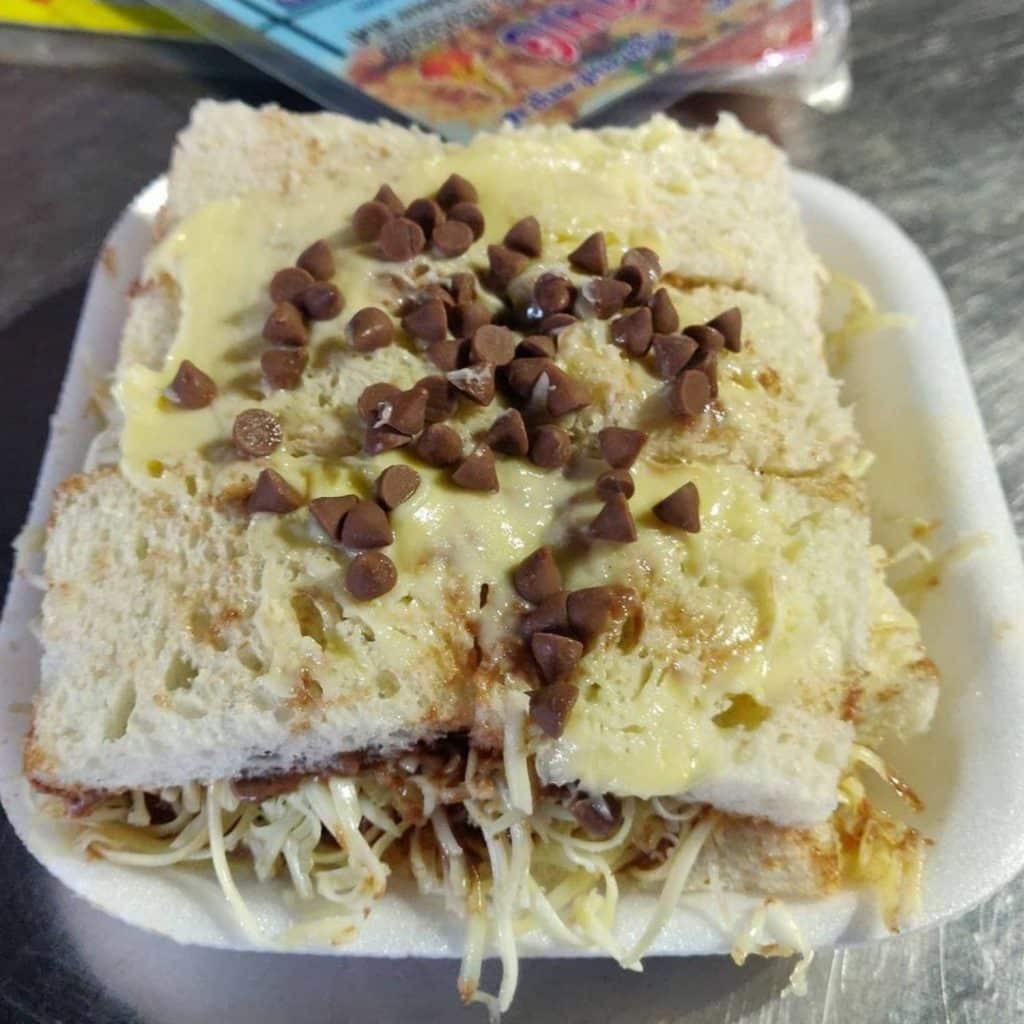 Chocolate Cheese Sandwich is Manek chowk's baby. It is the best food to eat at manek chowk, hands down! Who doesn't like this sandwich? Stuffed with butter, cheese, and chocolate sauce, this dish is worth every bite. Also, it is topped with shredded cheese and chocolate chips to enhance the taste even more. So, it is enough for two and is totally fantastic.
8. Pav Bhaji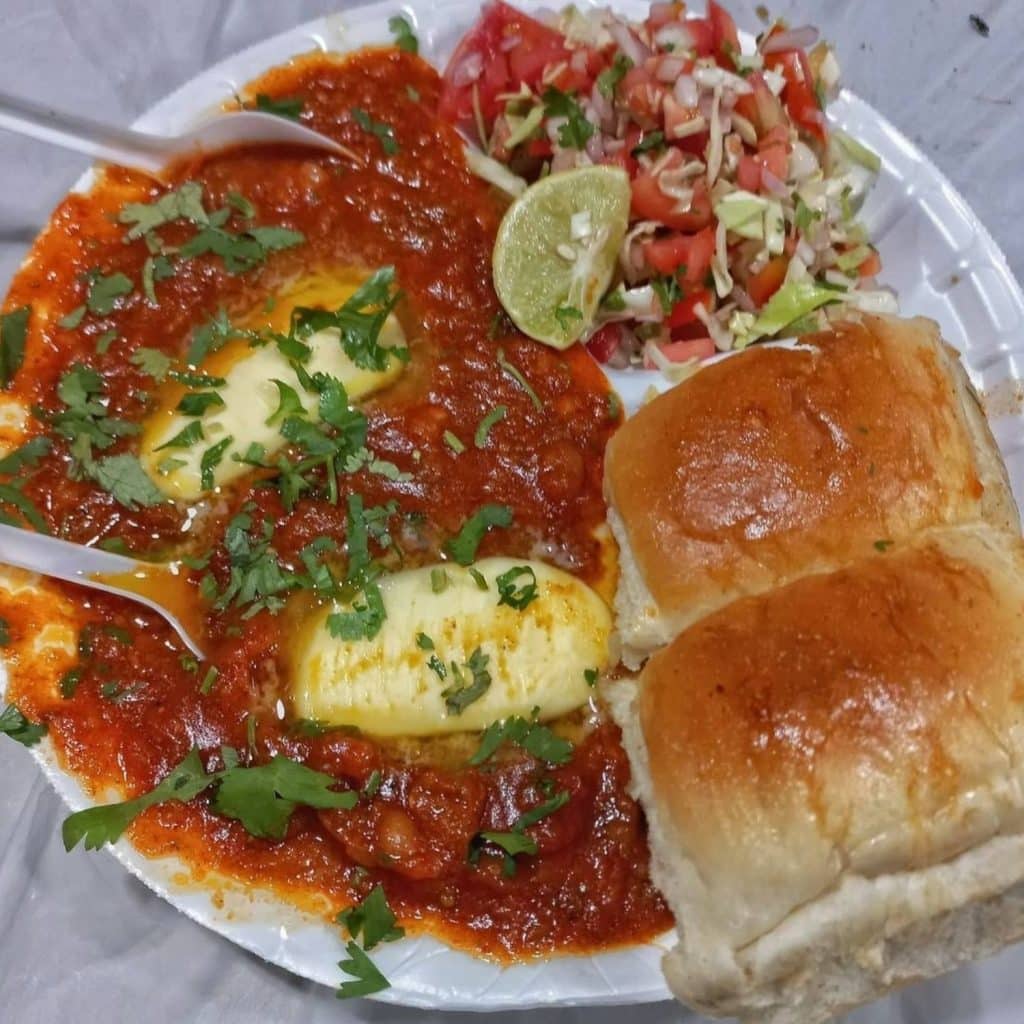 Pav Bhaji? Arre aane toh kyarey naa na paday. Drenched in tons of butter, Manek chowk's pav bhaji is the best in town. A list on Manek Chowk Ahmedabad street food cannot be complete without mentioning the OG – Pav Bhaji. The Bhaji is an equal blend of spicy and tangy and the smell of it is enough to tempt visitors to grab a plate. Sharing Pav Bhaji is the purest form of love, haine?
9. Dalwada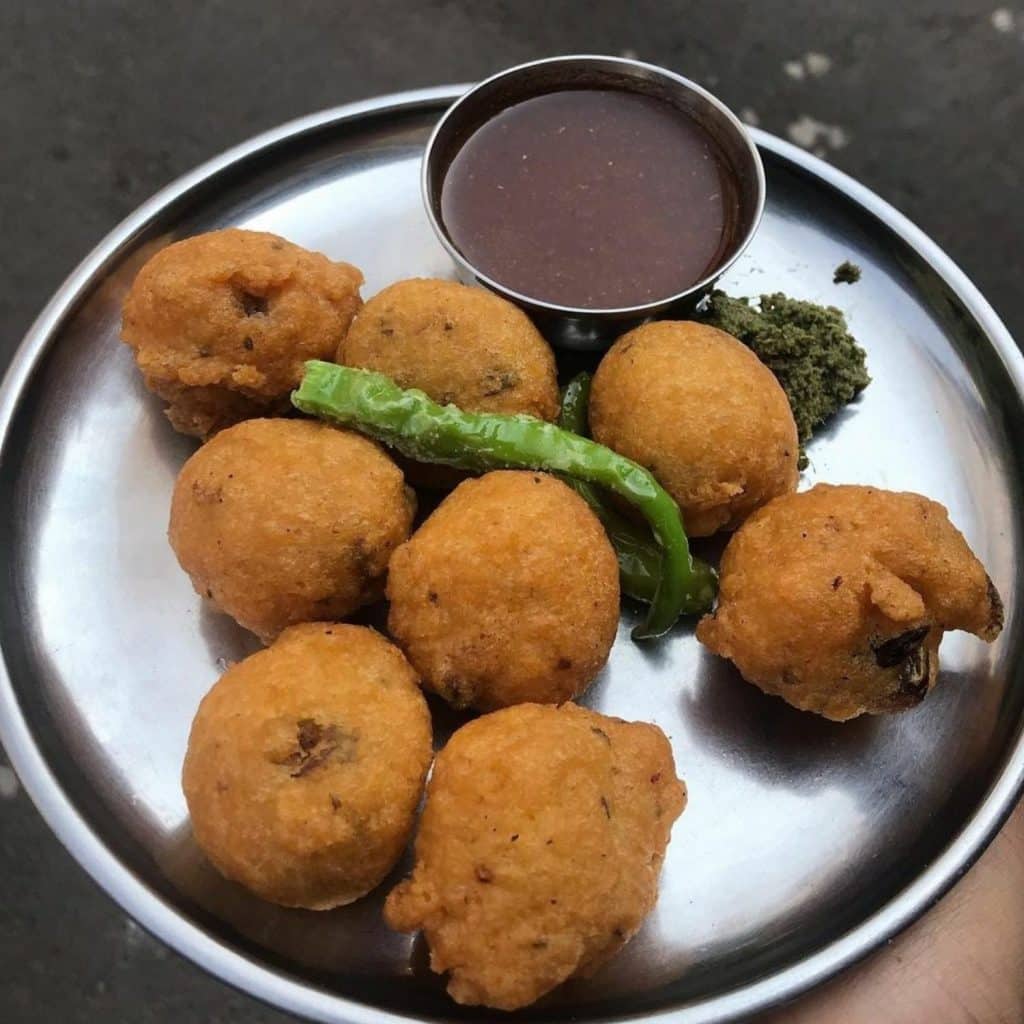 Raatre jamya pachi bhukh laage toh shu yaad aave? Steaming hot plate of Dalwada. Served with fried, salted chilies and chutney, this dish is worth trying in Manek chowk. The authentic taste tempts you to order one more plate. So, forget your calorie count and dig in this appetizing dish.
10. Malai Kulfi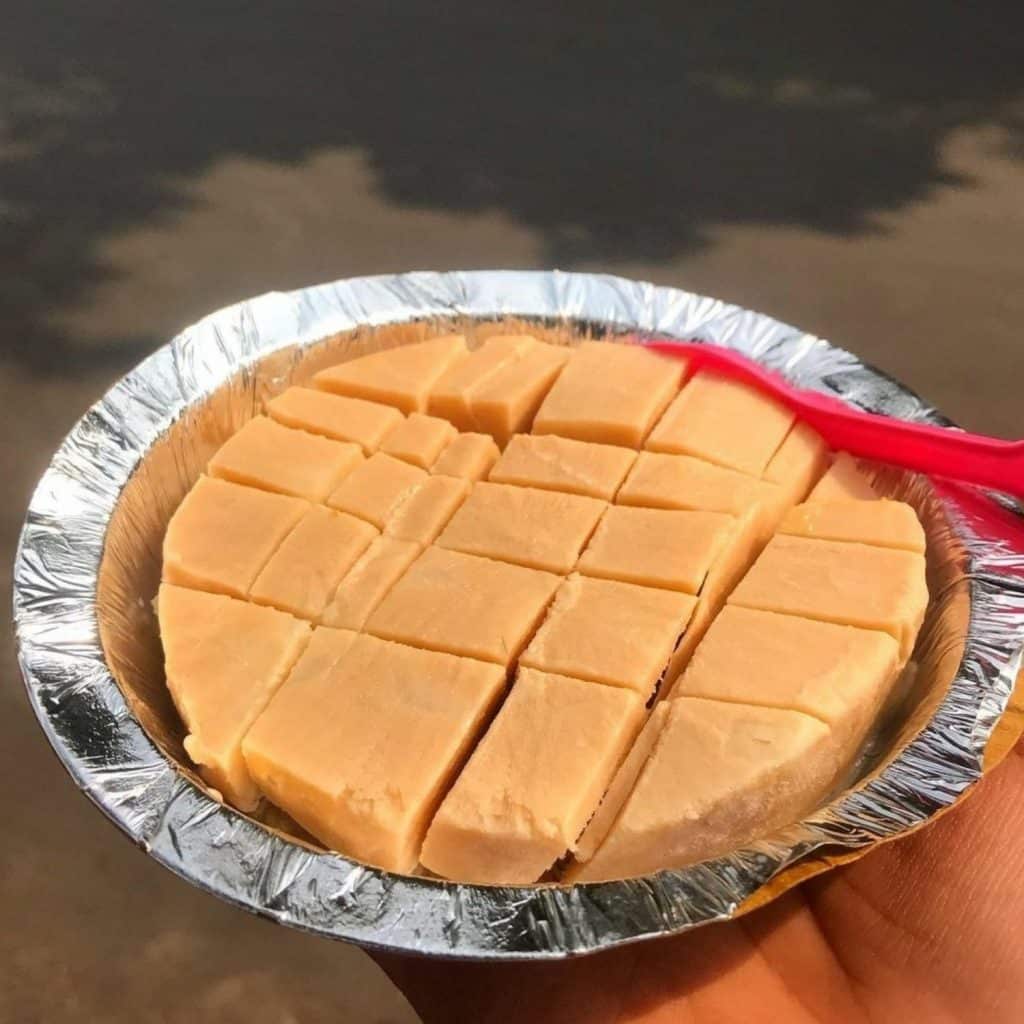 To end the food session, Malai Kulfi is the perfect dessert. It is said that Manek chowk's kulfi is unique and the best. Trust us, it is actually delectable. Malai Kulfi is everyone's favorite and its little cubes melt instantly in our mouth. So, be assured that you are in for a heavenly treat. So, these were the 10 dishes we had for you from Manekchowk Ahmedabad. This famous Manekchowk food market is definitely going to become your go-to place for all the delicious food dishes. Do let us know if there are some other dishes too that you liked at Manekchowk which we missed in the comments section below.