Street food is an antidote to every hunger problem.
Street food is not only a lifestyle for foodies, but it is a hearty way to satisfy their taste buds. Street food is stereotyped as unhygienic to eat, but with changing times and the variety of street food available, people are getting attracted to it more and more. So here are some of the best street food around the country.
1. Aloo Tikki: Delhi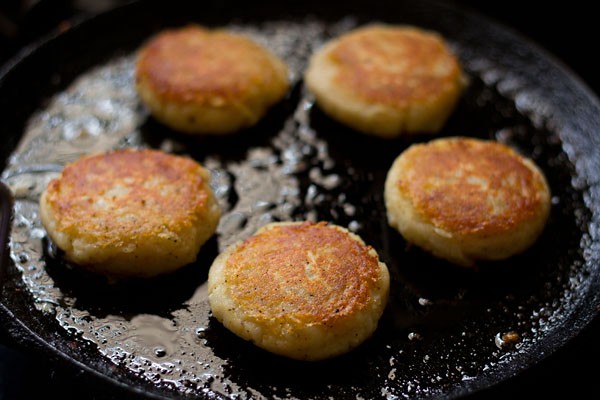 Potato patties are fried with a stuffing of cottage cheese deep fried in ghee or butter and served with tamarind chutney and a chickpea stew with onions on top. These delicious patties are loved by locals, and they are best enjoyed in the rainy season. Aloo Tikki is also called "ragda petis" in Gujarat.
2. Litti Choka: Patna
Litti along with Chokha is a complete meal prepared in the Bihar region. Litti is similar to 'baati' from Rajasthan, but these Litti are made with the stuffing of roasted chickpea flour and served with Aloo Sabji or Baingan ka Bhartha. They are cooked on coal or cow dung, but the deep-fried street food version has recently evolved.
3. Momos: Sikkim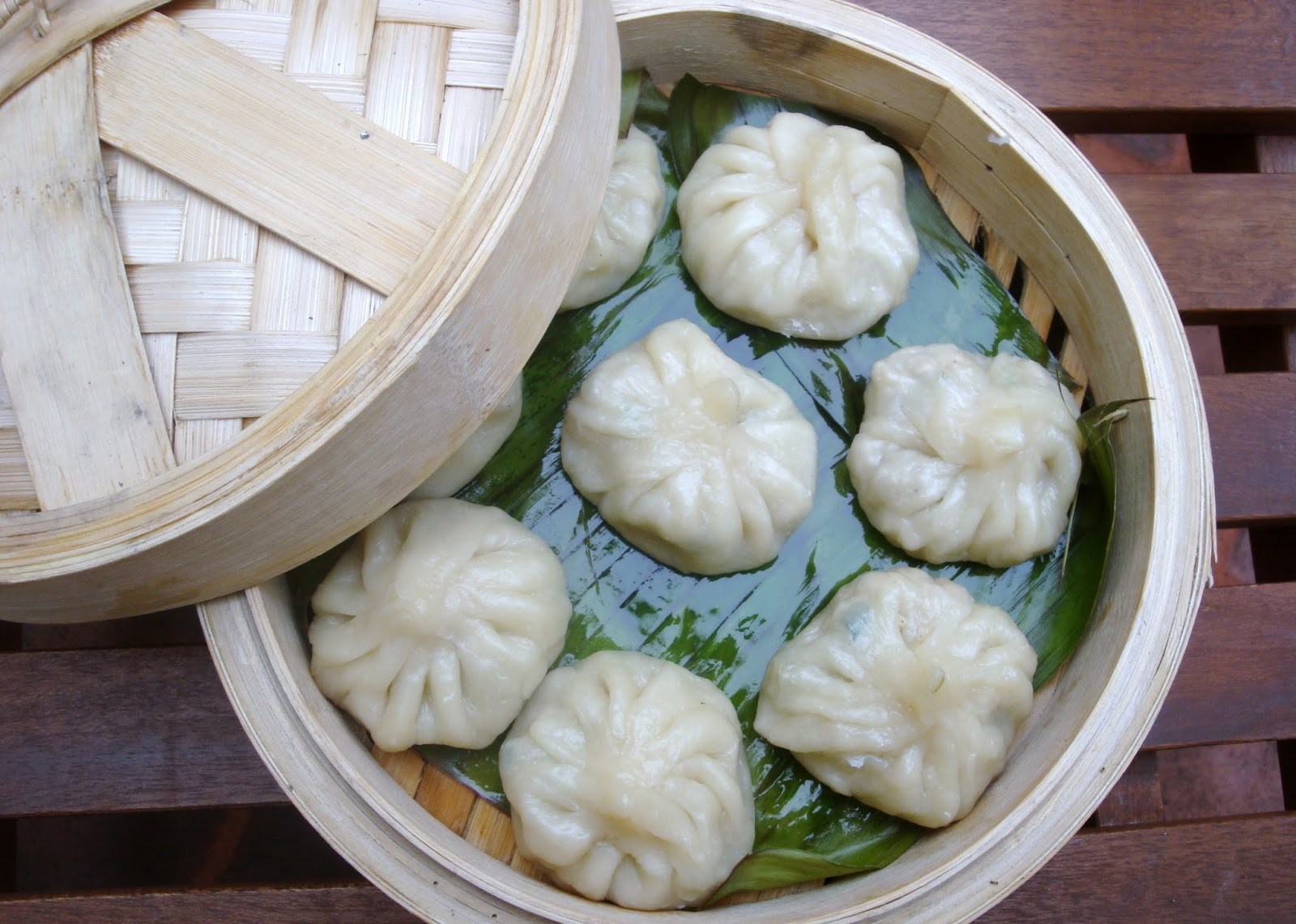 Momos are steamed balls of yummy stuffing with chicken or vegetables inside. These steamed balls are healthy and are usually eaten to keep the body warm. Sikkim locals devour these Momos. Few Region have a deep fried versions of Momos, but the best way to eat them is in a chilly climate and hot steaming dumplings of happiness
4. Poha: Indore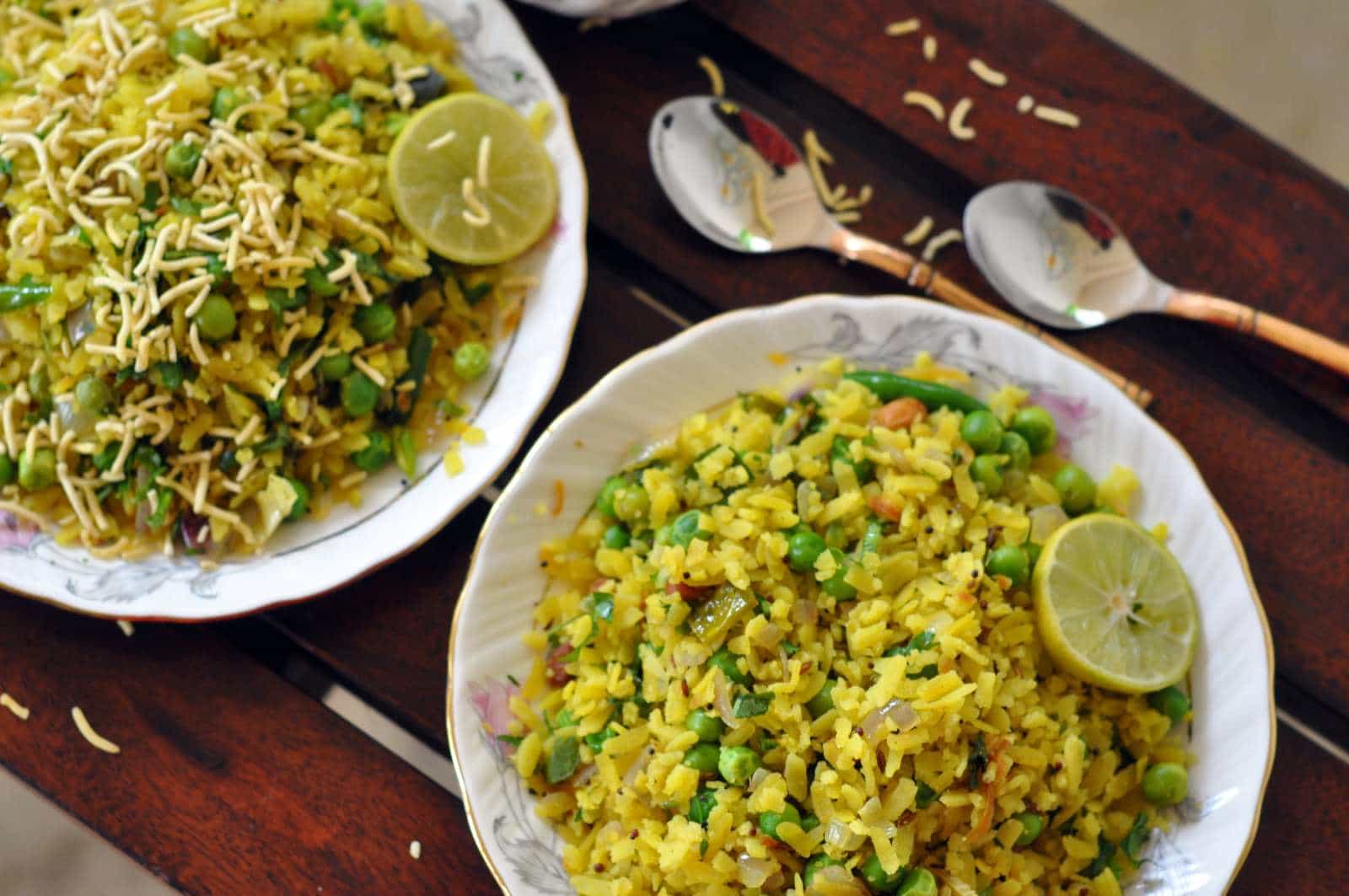 Poha is stapled breakfast dish Indore locals love. It's a bowl of flat rice prepared with spices like turmeric and red chilli powder. Poha is simple to make and they too are healthy, so there are different varieties of Poha in every region but the best are available in Indore. Poha is served with salted peanuts on top with Sev and lime on the side.
5. Vada Pav: Mumbai
Vada pav is burger buns stuffed with mashed potatoes filling. They are available mainly in all regions. In particular, Mumbai city serves the best vada pav so far. The taste of the vada is distinct in its spiciness and has the ability to make your taste buds go on a roller coaster ride any time of the day. They are cheap as well as yummy!
6. Paratha: Delhi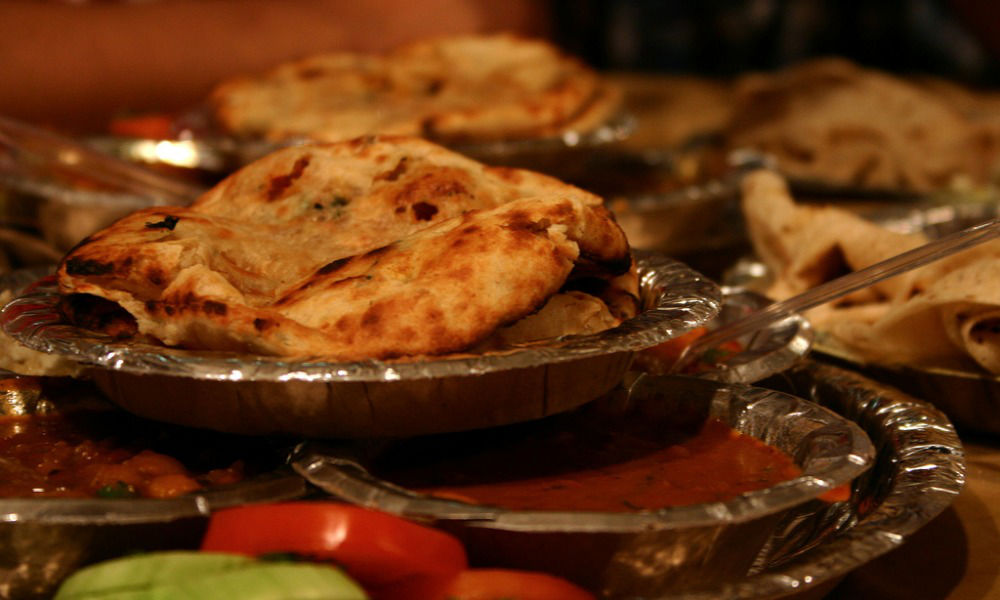 Parathas are Rotis stuffed with a filling of potatoes, onions, paneer, cheese, or dry fruits. Delhi has been famous for its Parathe Wali Galli for a long time. The whole street is dedicated to only and only parathas. It is like heaven for a foodie. Can you imagine this place having 400+ varieties of parathas from sweet to savoury? They are served with pickle or aloo bhaji. Must visit if you are in Delhi
7. Akki Roti: Bangalore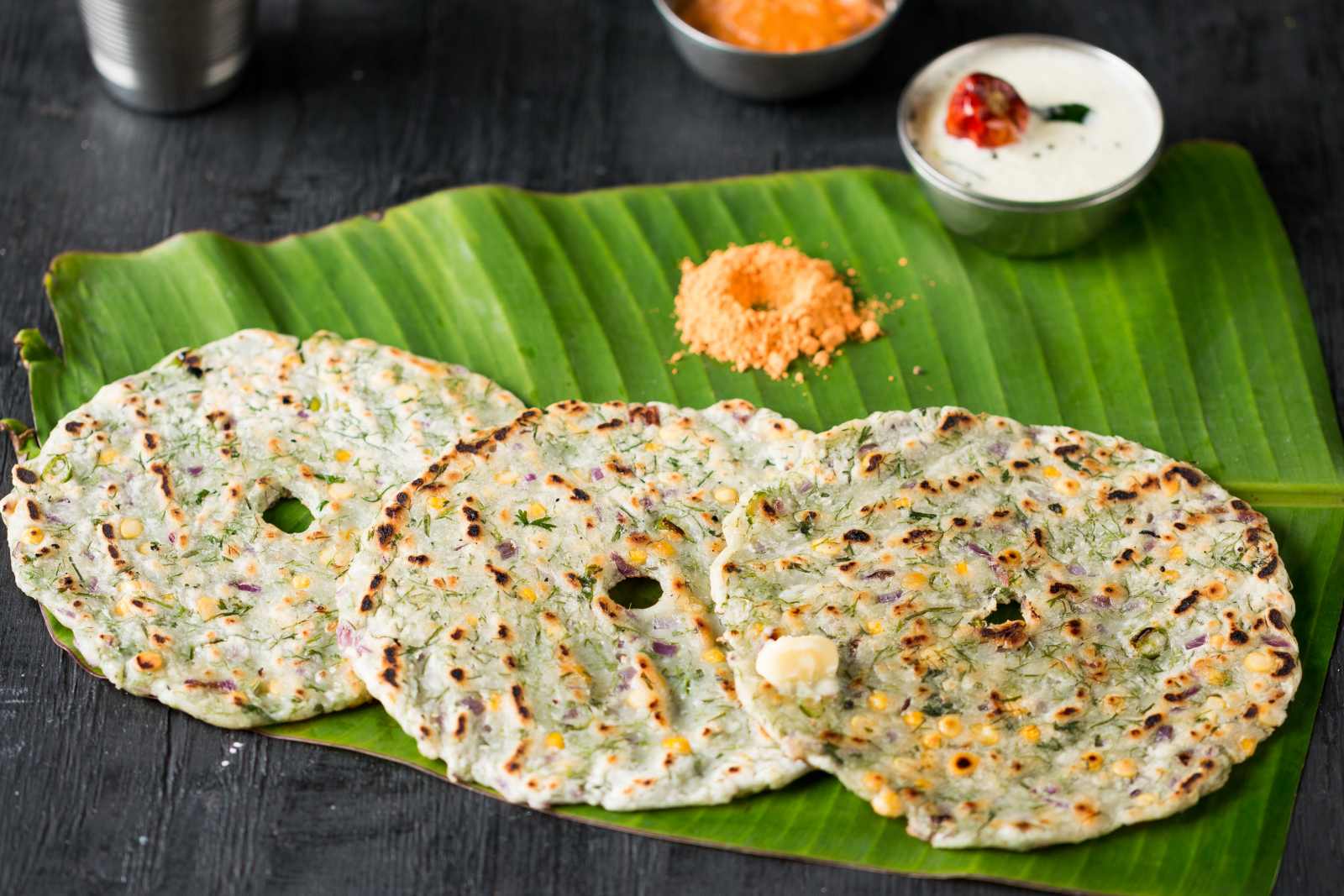 Akki Roti is a veg omelette in a way. Akki Roti is made of rice flour mixed with corn and onions with a few spices and green chillies. Banglore city serves the best version of Akki Roti on its streets. IT Professionals devour this delicacy because it is cheap and can satisfy your hunger in no time.
8. Kachori: Rajasthan
Rajasthan is well known for its variety of deep-fried items like Ghewar and Baati. It is also famous for its Kachoris. They too are deep fried with a stuffing of either lentils or potatoes. They are served differently, a hole is made in between, and then tamarind chutney and other yummy items are poured into it. Rajasthani people even prefer this street food on special occasions.
9. Mirchi Bhaji: Hyderabad
Mirchi Bhaji is a very rare as well as weird street food available in Hyderabad. There is a particular variety of chilli is available which are not spicy in taste and are big in size, so they are stuffed with mashed potatoes. They are then coated in flour and deep-fried.
10. Paddu: Kerala
A rice flour batter with black lentils made in a special round mould served with coconut chutney. It is famous street food in South India as it is tasty and bites size. Paddu is also called Apaam in many places of the region and is eaten as breakfast and an evening snack.
11. Dabeli: Gujarat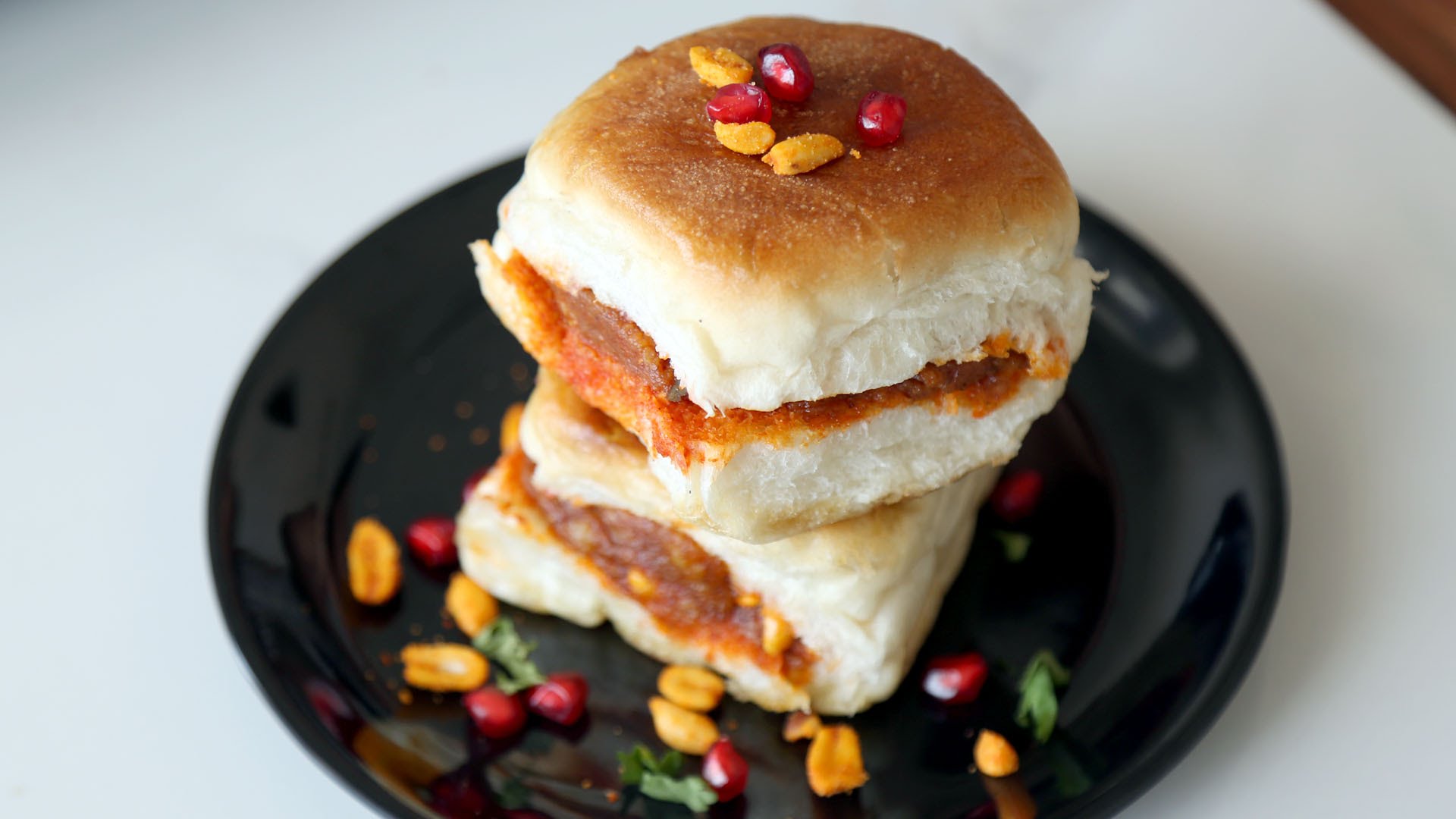 Dabeli is like the sister of vada pav. Dabeli is stuffed with a filling of peanuts toasted in spices and mashed potatoes, mixed with tamarind chutney and garlic chutney. It is served with spicy chutney on the side after shallow frying it in oil or butter. As it has a bit of a sweet taste, Kutchi Dabeli is considered the best in taste.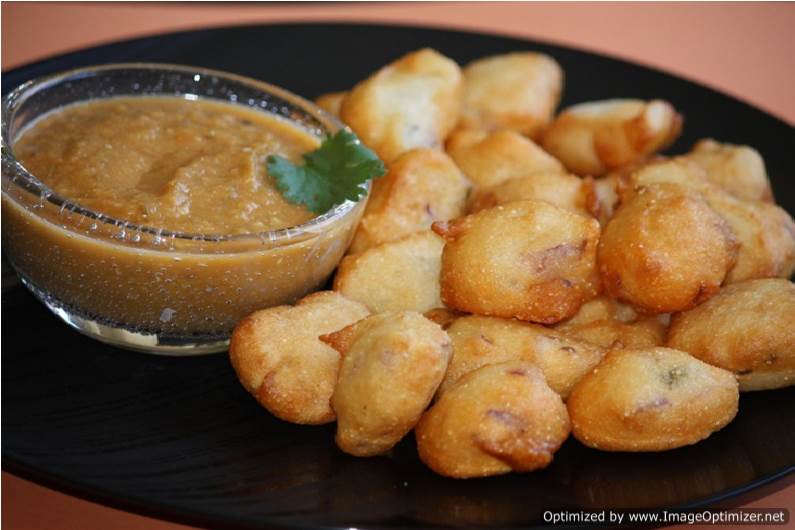 Punugulu is balls that are deep-fried and served hot with peanut chutney. They are usually made of dosa batter or idli batter, mixed with onions and a few spices they are deep-fried until golden, and it's a light evening snack. So These are some of the famous street food around the country. Let us know if you have tried any of these and how your experience was. Find us on our socials Instagram | Facebook | Twitter