Rajasthan, with its magnificent royal palaces and vast deserts is a must-see for every traveler. The lakes and deserts provide some surprisingly mouthwatering dishes from traditional to some world-class cuisines. Rajasthani cuisine is greatly influenced by royal history. Along with the local constraints such as a lack of water and agricultural land. However, the region constitutes a variety of it with delectable cuisine. You can be certain that no matter whichever Rajasthani eatery you visit, at any time of year, you'll be in for a culinary treat. Here's a guide to try these places for Authentic Rajasthani Food in Rajasthan.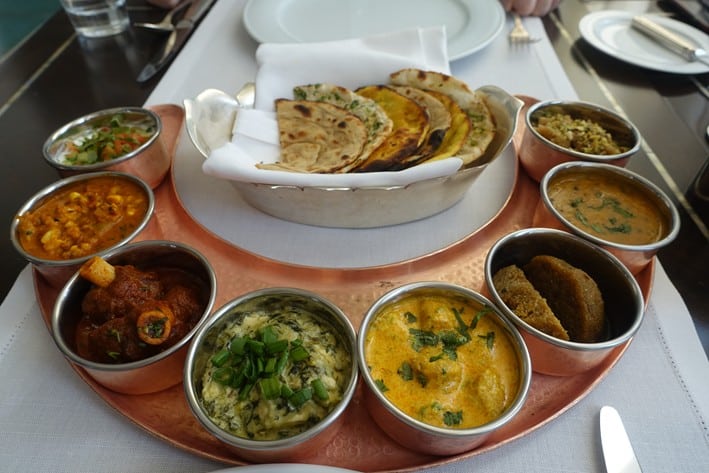 One of the most popular culinary locations in the country is this fine-dining restaurant at the Leela Palace in Udaipur. In addition to that, it is the restaurant, which overlooks the picturesque Lake Pichola. This provides delectable Rajasthani cuisine in an unrivaled setting.Must-Try: Achari Ker Sangri, Bhutte ke govind gatte.

Laxmi Misthan Bhandar or LMB is a well-known contemporary sweet store, restaurant, and hotel in Jaipur's Pink City. LMB is driven mostly by the Indian concept of food, which states that purity of mind follows purity of diet. Along with that, it is also supported by a beautiful story of 290 legendary years of being traditional sweets artisans.Must-Try: Kala Jamun, Onion Kachori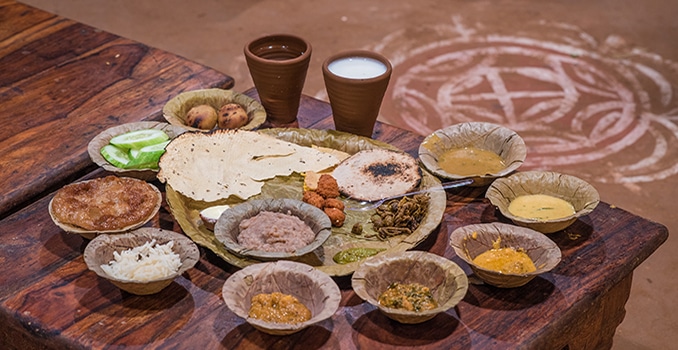 The 'Chokhi Dhani' resort is its mini-Rajasthan. Rajasthan in its simplest sense is defined by this warm atmosphere. Along with the customary 'Manuwar' meaning hospitality. This place will fill your hearts with happiness. Once the thali starts loading up, you probably won't be able to stop eating till your tummy is about to explode. Must-Try: Rajasthani Kadhi, Makkai Roti.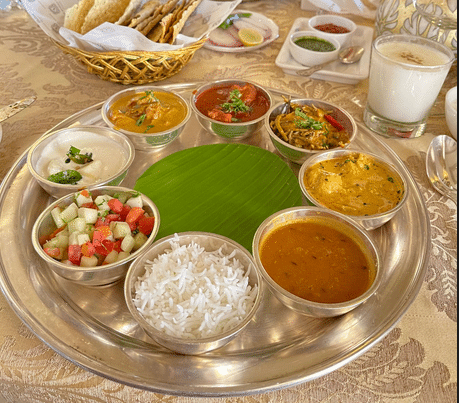 This restaurant will not only fill your tummy with excellent meals but also provide a magnificent view as it is located. It is very close to the beautiful Mehrangarh Fort. Risala is one of several top non-vegetarian restaurants in Jodhpur. It serves a variety of delectable vegetarian meals as well that will attract you. Must-Try: Gatta Curry, Mutton Galouti.
This charming Indian restaurant, has a patio with unique decor and interesting cultural events. It is a fantastic location to indulge in a sumptuous meal. The restaurant is strictly vegetarian. It has an opulent setting with tables set around a stone-paved patio. You can indulge in the best Rajasthani food here. Additionally, you can also enjoy puppet shows, live performances, and also have a candle light dinner date. Must-Try: Malai Kofta, Bajre ki Chapatti.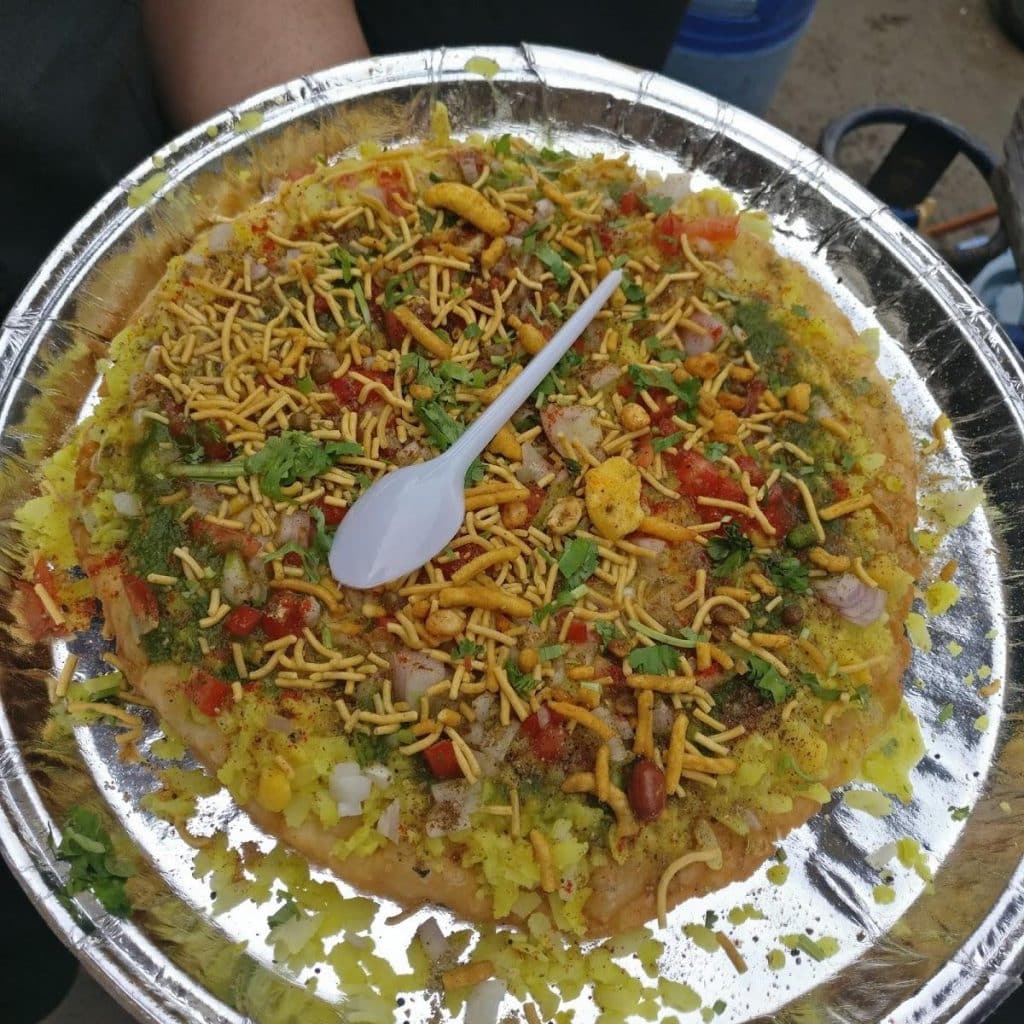 This renowned breakfast restaurant in Pushkar specializes in Poha Pizza Pakwan. It's the ideal start to your thrilling journey through Pushkar. It is crispy mathri served with dal and poha, onion, tomatoes, and masala scattered atop. Rajasthan is the ideal destination for fine dining, regional specialties, and gourmet delights. Planning a trip to Rajasthan soon? Here is everything you need to know on your Rajasthan tour.