Potato is the most selfless vegetable and the most loved one too. Would you disagree with this? I'm a big Potato Fan. I can have potatoes in almost everything and in whatsoever way possible. Boiled, fried or blanched potatoes do wonders in every form. And can you resist those crispy potato chips? I bet not. No matter what the potatoes are priced at, they are bought anyway! They exist in many forms, I strongly believe potato is the greatest vegetable known to man. From eating at home to having a lavish buffet at a 5-star hotel we always end up eating potato in one way or other.
So are you a fan of Aloo too? Then, BAM!! This blog is for you. Satisfy your obsession with potatoes by having all these heavenly aloo varieties.
1. Potato Chips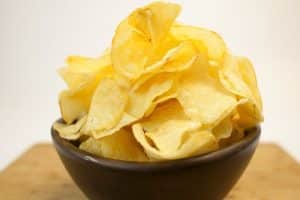 Netflix and chill? NEAH!! "Sasural Simar Ka and Potato Chips"
2. Potato Wedges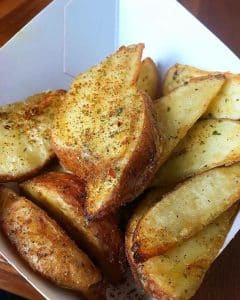 Crispy Heaven.
3. Potato Spiral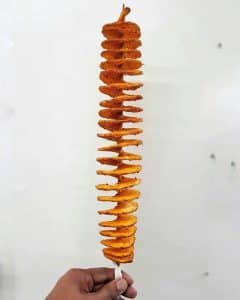 Twisted, crispy and fried potato flavoured with spices, cheese, mayo and much more.
4. French Fries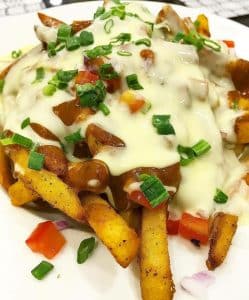 Touch those fries on my plate, and I swear to kill you right there.
5. Stuffed Potatoes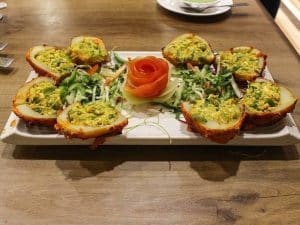 Veggies stuffed in baked potatoes, just a new way to have potato.
6. Aloo Sandwich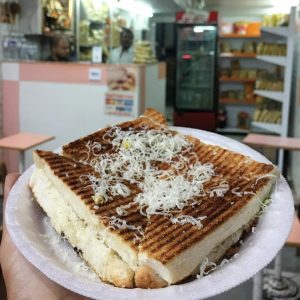 Mornings are just impossible without breakfast, and breakfast is just impossible without aloo sandwich.
7. Batata Wada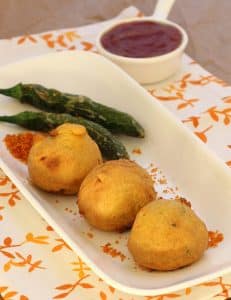 Some people don't romance in rains, they just slurp a cup of chai and a plate of hot pakodas.
8. Aloo Paratha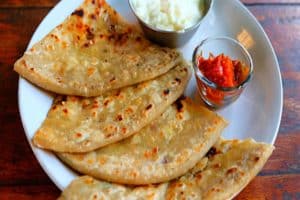 Aloo ke Parathe aur Dahi…Ahh, a great start to a day.
9. Dum Aloo Sabzi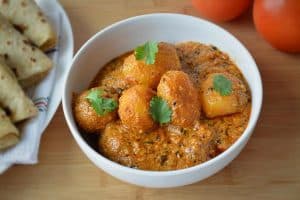 These chotu potatoes have the ability to make you crave for them all day long.
10. Sweet Potato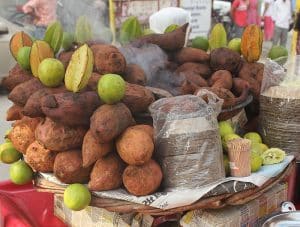 Which other vegetables can be prepared in as many ways as the potato? I doubt none. Also, don't forget me which one of the above dishes you love the most.
To know more about this awesome city and the life of Hungrito in the city follow us on Facebook, Instagram.