Have you ever thought of having some simple and light food at times? If yes, then South Indian food comes to your rescue. Trying out something different will give an unconventional feel to your taste buds and certainly, you'll love it. Here are some of the well known South Indian restaurants in Ahmedabad which serve traditional South Indian cuisine.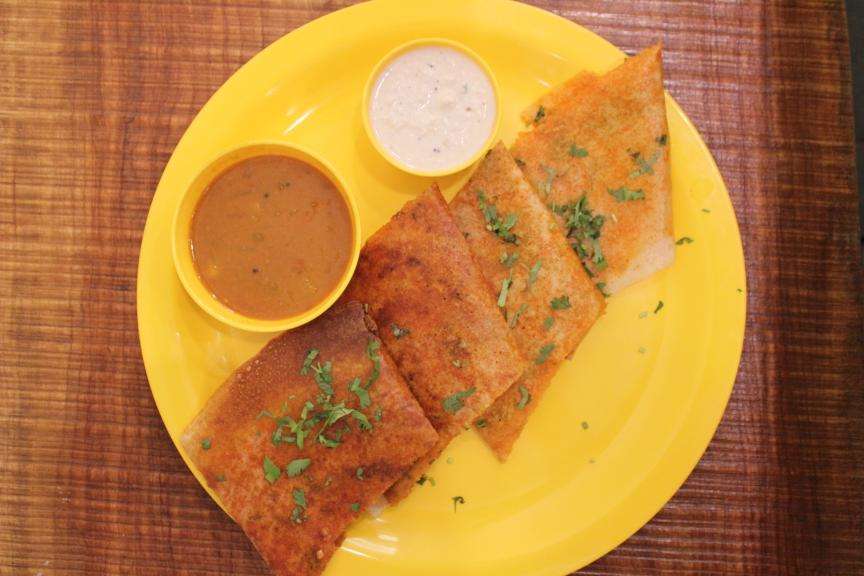 A place where you feel its home! The ambiance is so eye-pleasing also the food is amazing. A simple yet significant place to visit if you are a South Indian food fan. You'll definitely love to visit it again and make sure you try their Rava Dosa and Appam.
This place is one of the best among the South Indian restaurants. It has got its own soothing feel. They serve the food on the banana leaf which is a popular tradition among the South Indians. Their mix uttapam is a must-try.
As the name suggests The Taste Of South, this place pops up first when we think of South Indian cuisine. It has a lot of options, which makes it difficult to choose but each one of their dishes will satisfy your cravings greatly. The corn cheese dosa is quite mouth-watering.
This small food joint serves tasty South Indian dishes which will definitely satisfy your tummy. The people who don't like South Indian food will love it after visiting this joint. Their filter coffee and rasam are so yummy that you'll order it every time you visit.
This place is a combination of South Indian as well as Frankie station. They serve unique varieties of dosa and if you are a Frankie lover too, you can have both of it at this point. Don't miss out on their Pizza Dosa. It's super delicious!
The perfect place for authentic South Indian. The aroma coming from their dishes will make you tempted to have those dishes. The Panniyaram will give a different feel to your taste buds and you'll love to come again and again. Hope this list of South Indian restaurants in Ahmedabad give you various options for South Indian cuisines and you'll love it even more after visiting these places.