SAY CHEEEEESE!! This expression is not just limited to clicking pictures. Hume cheese usske harr Ek roop me pasand hai! In other words, If you are one of those who order extra cheese on every dish, then this blog is cheesiliciously grated for you. By the way, do you know the top 12 cheesiest food dishes in Ahmedabad?
Don't worry. We have got you covered. Awaken your taste buds as we are going across the town to taste the yummiest-cheesiest food ever!
Top 10 Cheesiest Food Dishes In Ahmedabad
1. Chocolate Cheese Sandwich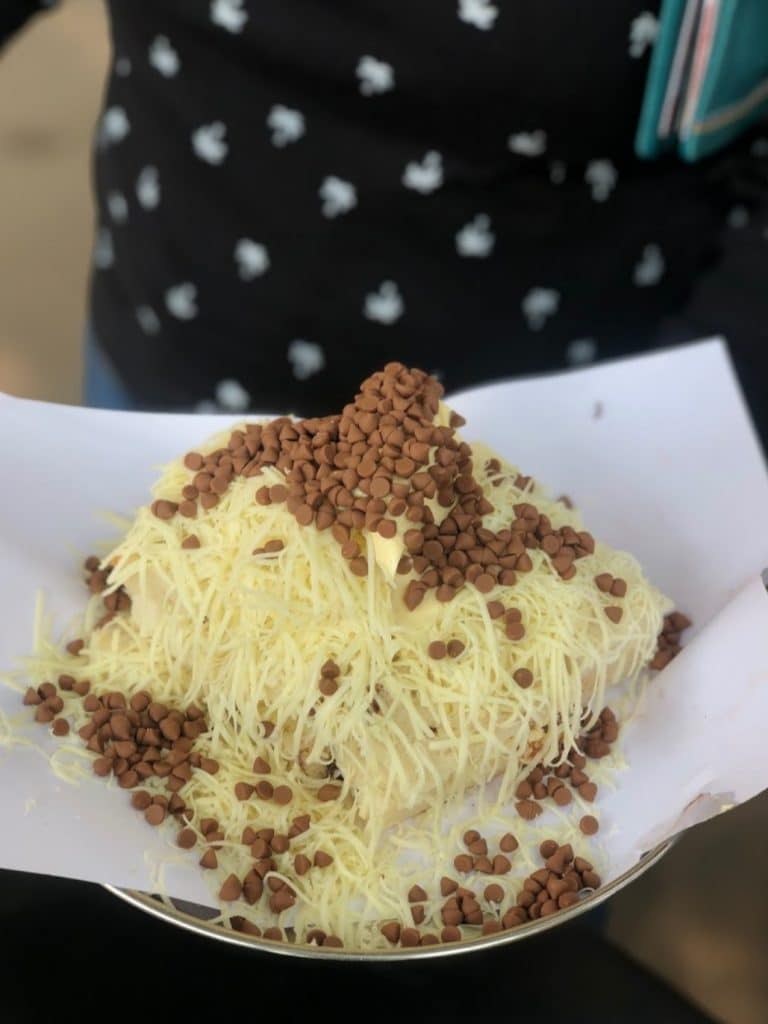 Collegian Sandwich, Ellisbridge is a well-known food joint in Ahmedabad. The cheesiest item on their menu is the Chocolate Cheese Sandwich. So, 2 layers of bread are dashed with slabs of butter; dollops of chocolate and chocolate chips are sprinkled inside and on the top. And is garnished with tons of grated cheese. It is enough for two and can make for a great evening snack.
Cost: 150/-
2. India's Cheesiest Pizza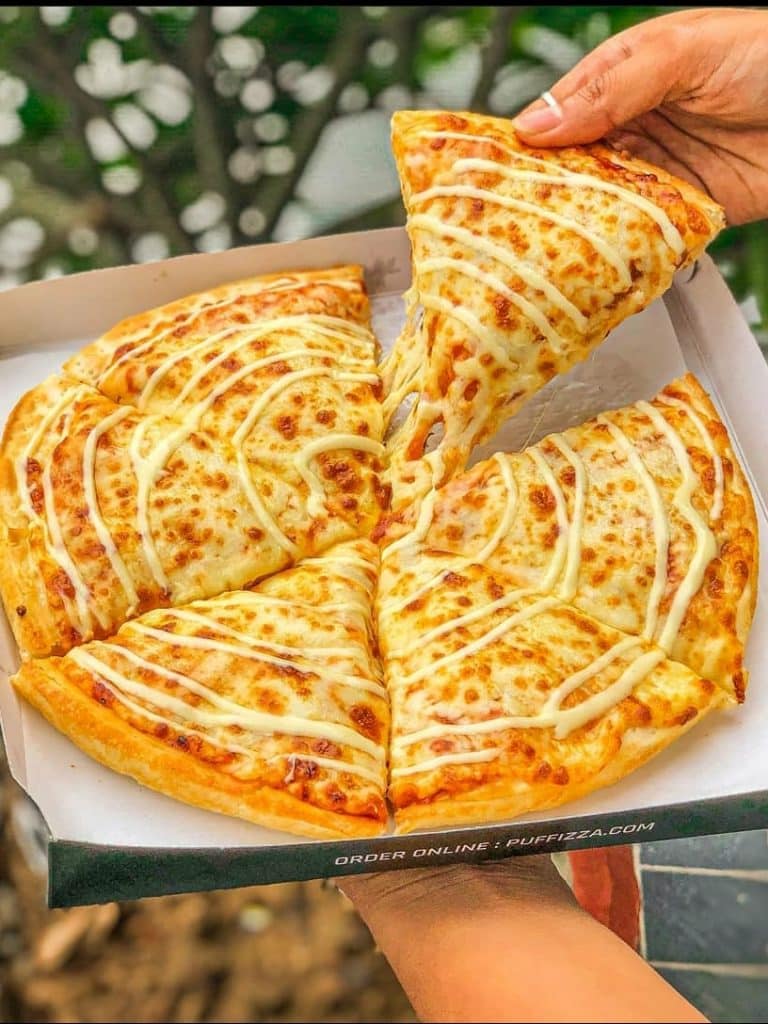 Puffiza is steadily becoming the talk of the town. Their pizza flavours are unique, and they amaze their audience with an authentic taste. It is the only place that serves India's cheesiest pizza. Loaded with ample amounts of cheese, it becomes a flavoursome treat. Right from Cheddar Cheese, Smoked Cheese to Mozarella and Cream Cheese, it has every cheese flavour you have desired for. It is delicious and makes your taste buds go on a joy ride.
Cost: 499/- ( 9 Inches)
3.
Baked Cheesy Nachos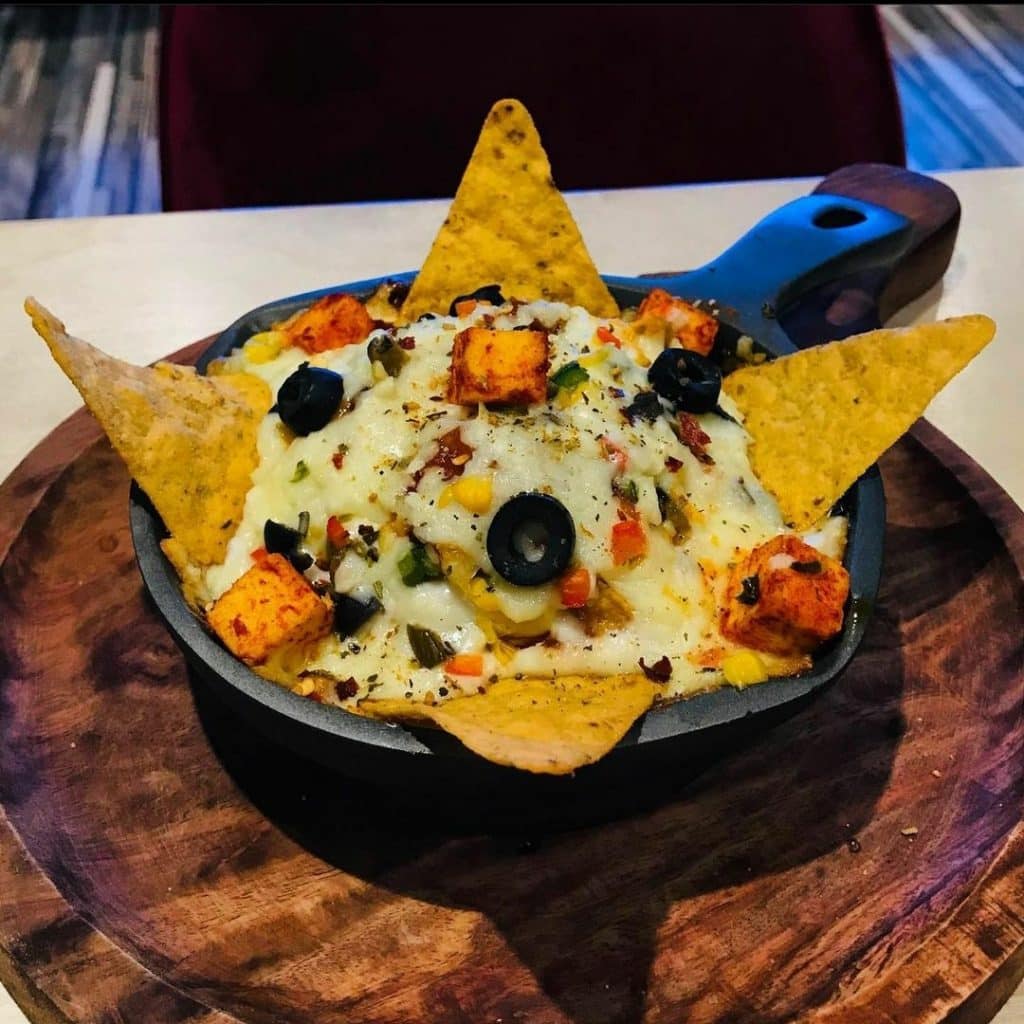 Nachos will remain the favourite snack for more than a decade. It is the best accompaniment for either lunch or dinner., for instance. Or simply hog on it at midnight. So, where do you get the cheesiest nachos in Ahmedabad? Visit Xero Degrees. You will be impressed by the cheese pull. It tastes heavenly and is worth the hype.
Cost: 179/-
4. Mushroom And Cheese Sauce Pancake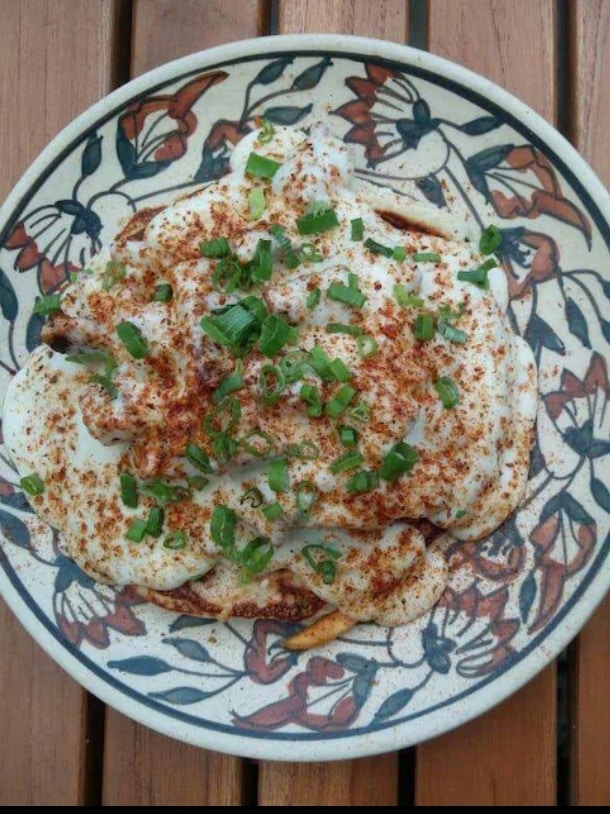 Cheese on Pancakes? Yes, please, it is a delectable combination. This is one of a kind, and we have been tempted already. The Madhouse Cafe serves this dish. It is loaded with baked cheese, mushroom crumbs and garnished with chilli. This can make for a perfect breakfast option.
Cost: 270/-
5.
Jini Dosa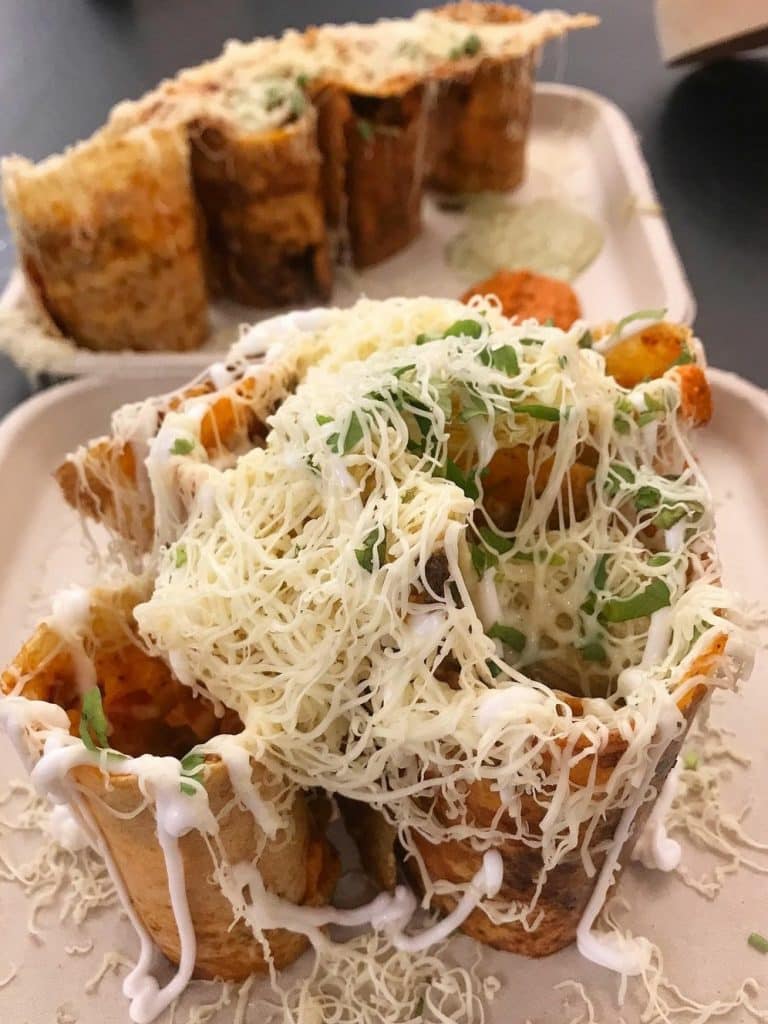 Jini Dosa from Balan Dosa is every Amdavadis' bachpan ka pyaar. Suppose we are visiting Manek chowk, toh Jini Dosa toh khavano j. We can literally eat it every night. It is so heavenly. The dosa is filled with tons of grated cheese and varied fillings. Jini Dosa is actually the Genie that grants our cheesy wishes.
Cost: 250/-
6.
Chilli Cheese Dragon Rolls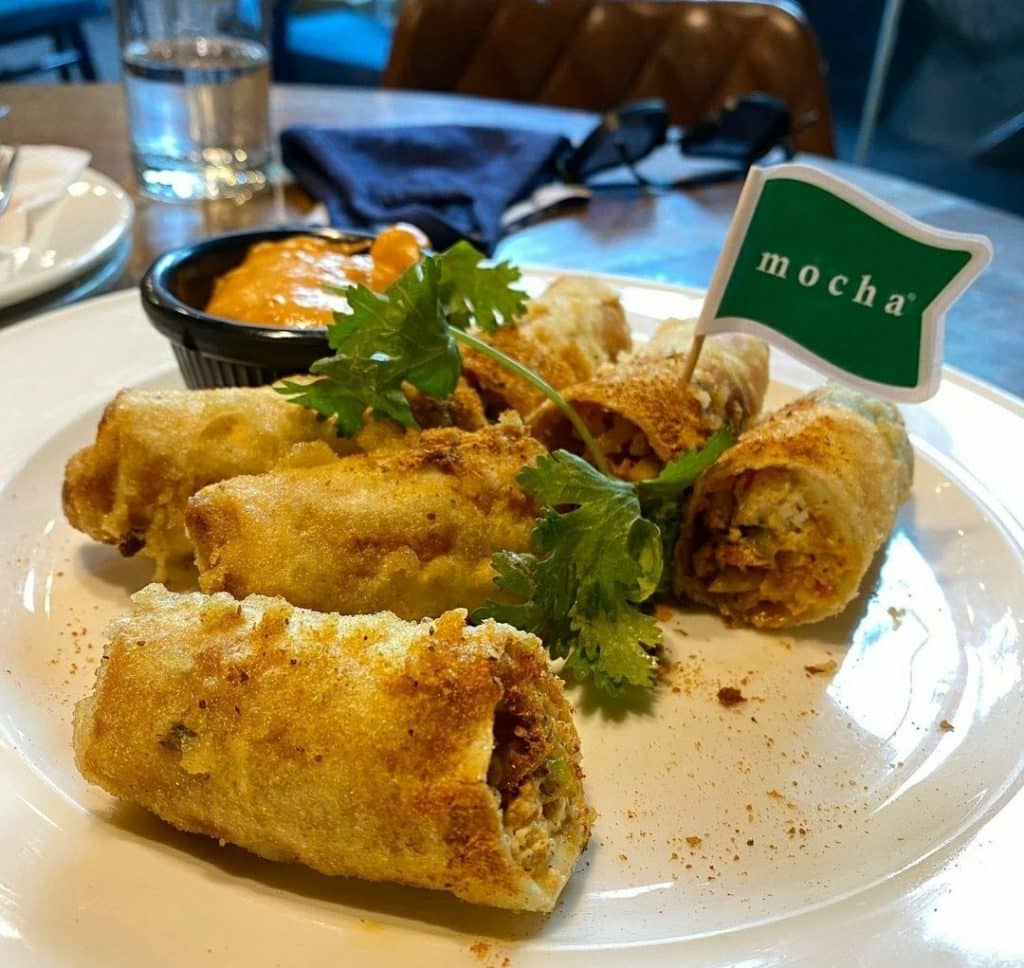 The name has already got us drooling. Chilli Cheese Dragon Rolls from Mocha is a delightful treat. It is the perfect Chinese starter, blended with lots of cheese. The first bite of the roll will direct you to the cheeslicious heaven. Also, It is accompanied by mayonnaise, which enhances its taste even more. So, the next time you visit Mocha, make sure you are ordering this first and then your usual Mocha Latte.
Cost: 285/-
7.
Triple Cheese Mix Paratha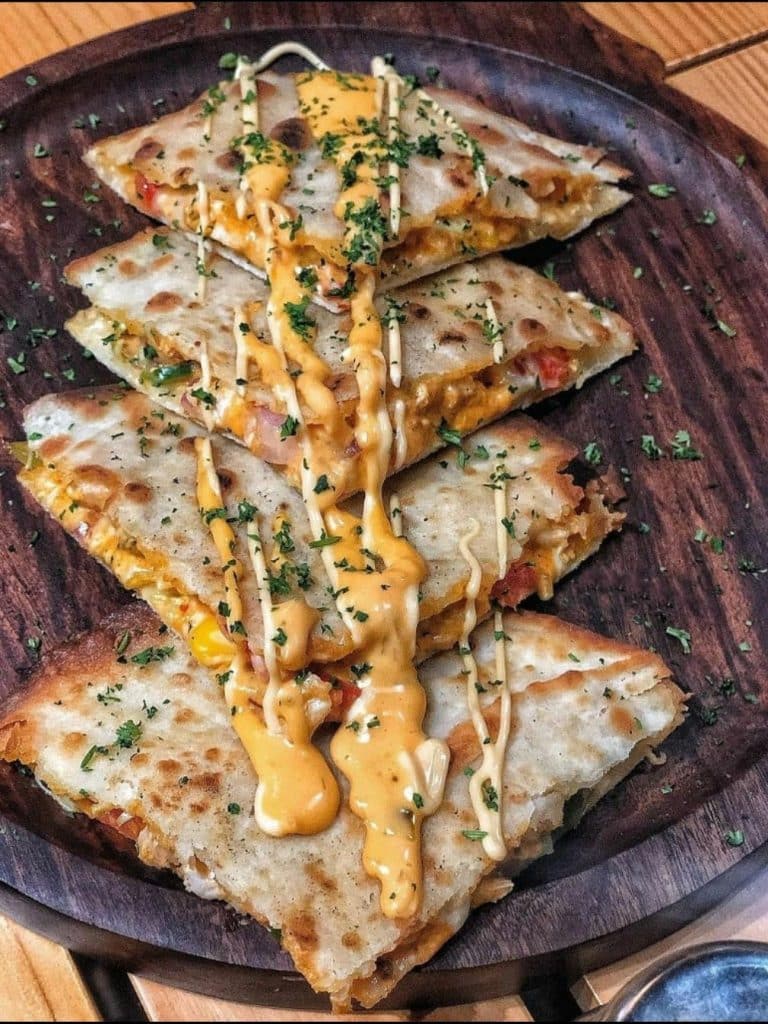 Triple Cheese!!!!!!! Ahhh, we want to take a bite of it right now. Triple Cheese Mix Paratha is served by Krishna Paratha near CEPT. Aaje sanje jaie CEPT, shu kehvu? Too many calories? So What, Garba rami ne burn Kari laisu. The paratha is topped with multiple layers of cheese and butter. It is totally enticing.
Cost: 150/-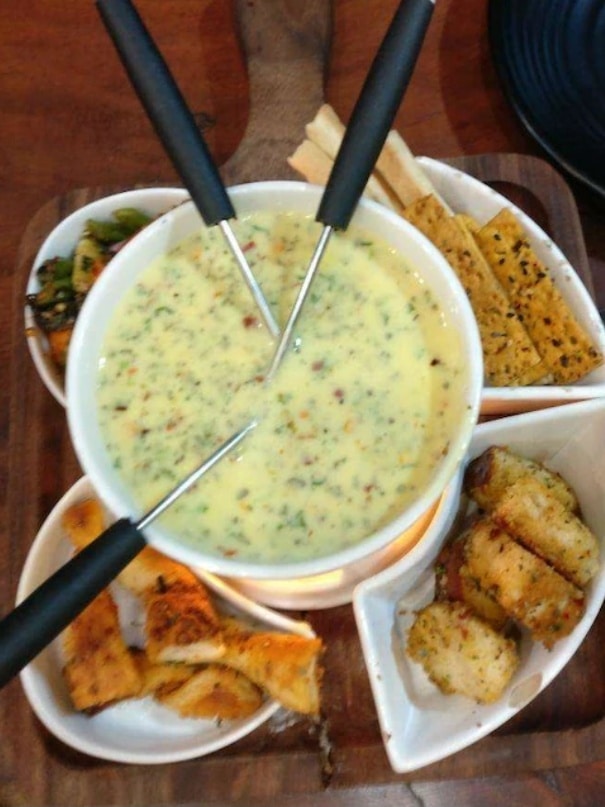 Ristretto Behind The Rods is the perfect place for your cheesy endeavours. Their Cheese Fondue is to die for. The deliciously melted cheese sauce is served with breadsticks, toasted french and focaccia, and assorted cheese straw. We can never get enough of this. Cheese Fondue is our One True Love.
Cost: 395/-
9.
Maska Bunny Chow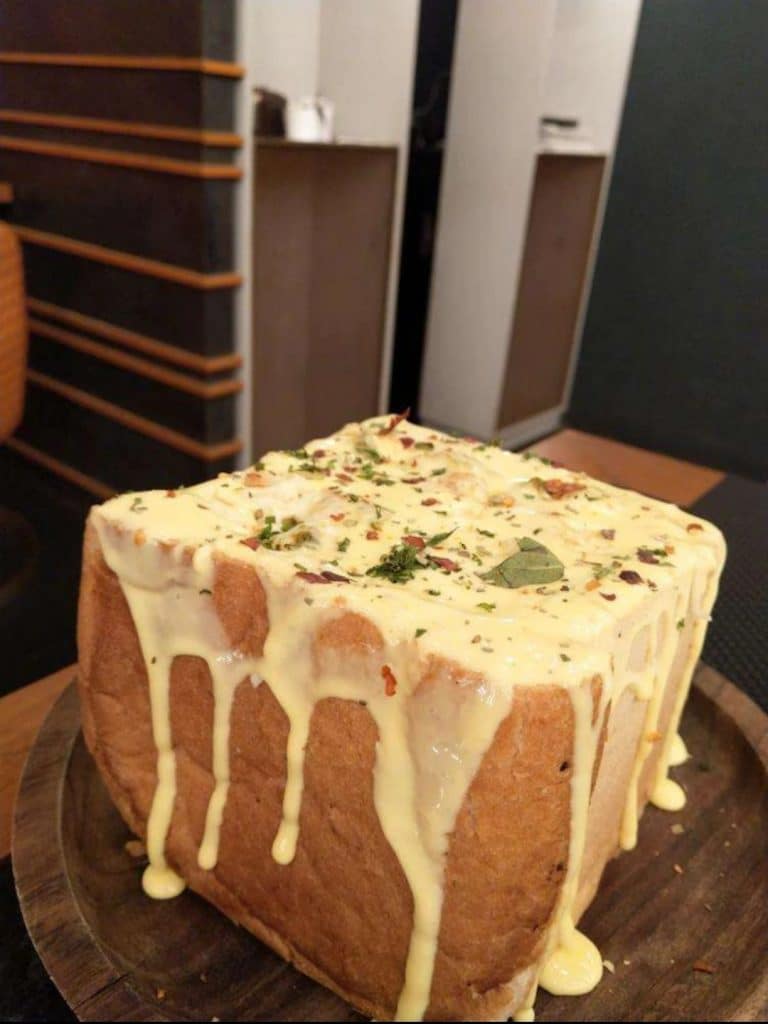 Are you a food experimenter? Now, if you are, then this is your cue to taste this delicacy. Maska Bunny Chow from The Mondo Kitchen is a flavoursome treat. Loaded with cottage cheese and veggies, this dish is undoubtedly a delight. The dish drips heavily with cheese sauce making it appetizing. It is a unique food dish in Ahmedabad
Cost: 450/-
10.
Cheese Pav bhaji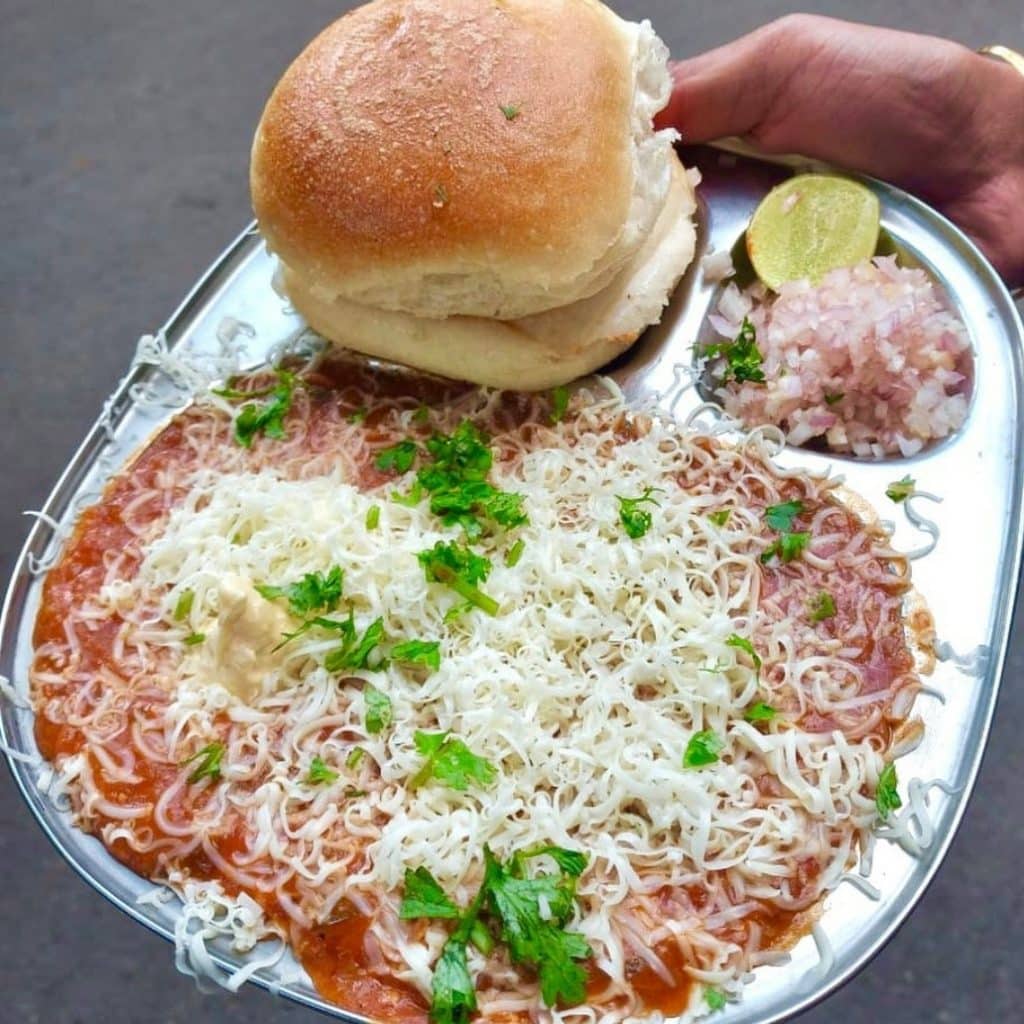 Pav bhaji is soul food. We can literally it every weekend. Cheese Pavbhaji from Delight is the best dish in the town. The grated cheese is sprinkled in abundance, making us lick our fingers. Every bite you take has lots of cheese in it. We totally lick our fingers after having this scrumptious dish.
Cost: 250/-
11. Mr. Jumbo Special Burger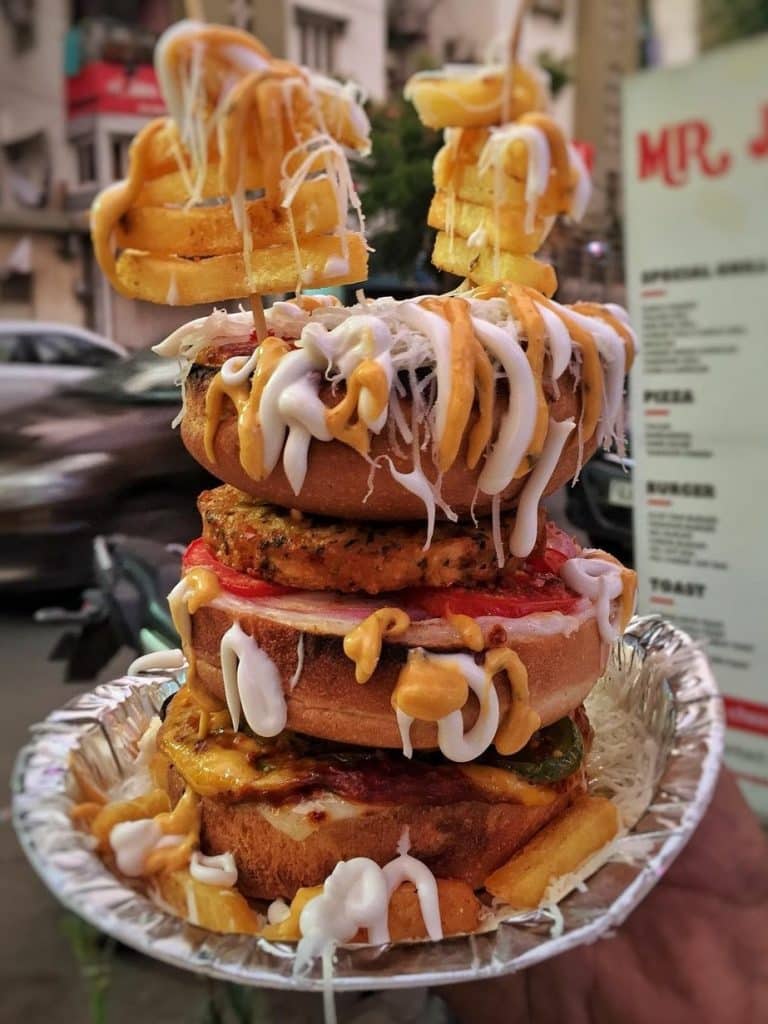 Mr. Jumbo Special Burger from Mr. Jumbo is surely a mega treat. Topped with multiple patties, it appears giant and delectable. Dollops of cheese sauce and Mayonnaise are added to make it more appetizing. It is one of a kind, and every Amdavadi adores it. It is a fulfilling dish that can be shared between two people.
Cost:150/–
12. Herbaceous Bread Boat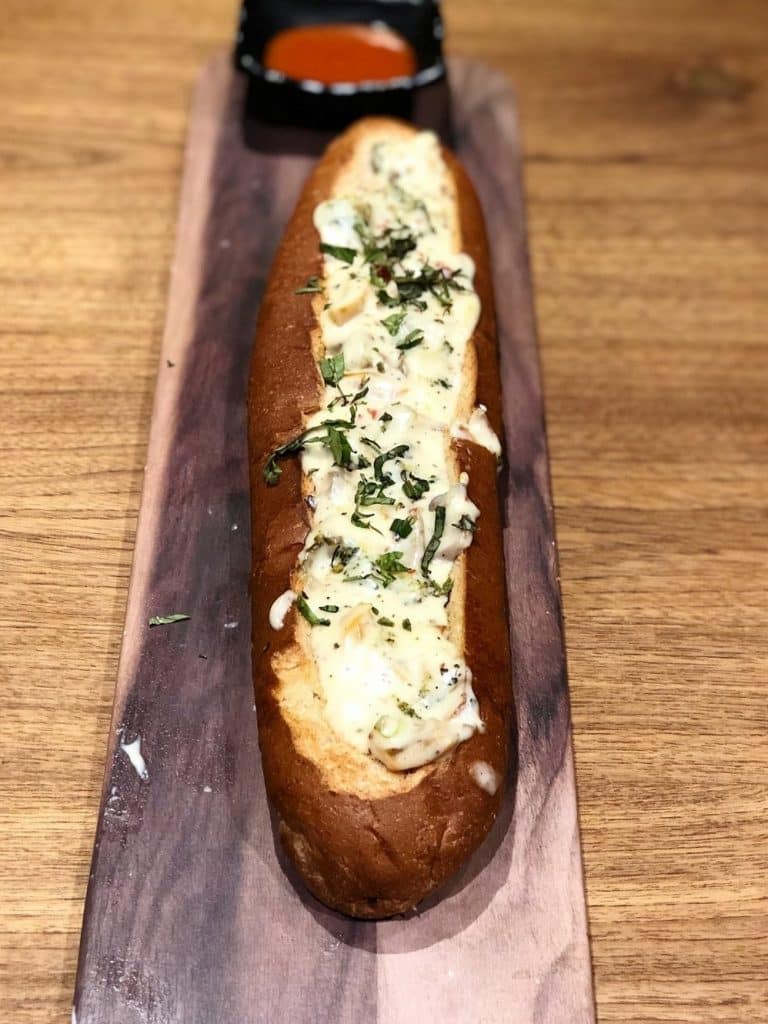 I Love Sandwich House Herbaceous Bread Boat is worth trying out. This dish has got the perfect cheese pull. This treat is fully loaded with cheese and the choicest veggies. All the ingredients are stuffed in bread, and cheese is blended in abundance. It is a heavenly treat. While talking about the cheesiest food dishes in Ahmedabad, this dish is unmissable.
Cost: 350/-
These were the top 12 cheesiest food dishes in Ahmedabad. Therefore, To sum up, we are already drooling, and so are you. So, let's try one of these delicacies soon. And tempt our friends through Instagram stories.