'Yaar kaik sweet khavu che'.
'Chalo pastry khai aaiye.'
'Na etli bhookh bhi nathi.'
'Toh toh ek j solution che boss.'
"Softy? Softy." Softy is a foodie's way of saying," Okay? Okay." Softy is the perfect dessert option for every season. It is a delightful sight and a wholesome treat. There are innumerable flavors available, and every flavor is worth a bite. Today, let's discover the top 5 places for softy ice cream in Ahmedabad.
Top 5 Places For Softy Ice Cream In Ahmedabad
1. Frenziee Flavourzz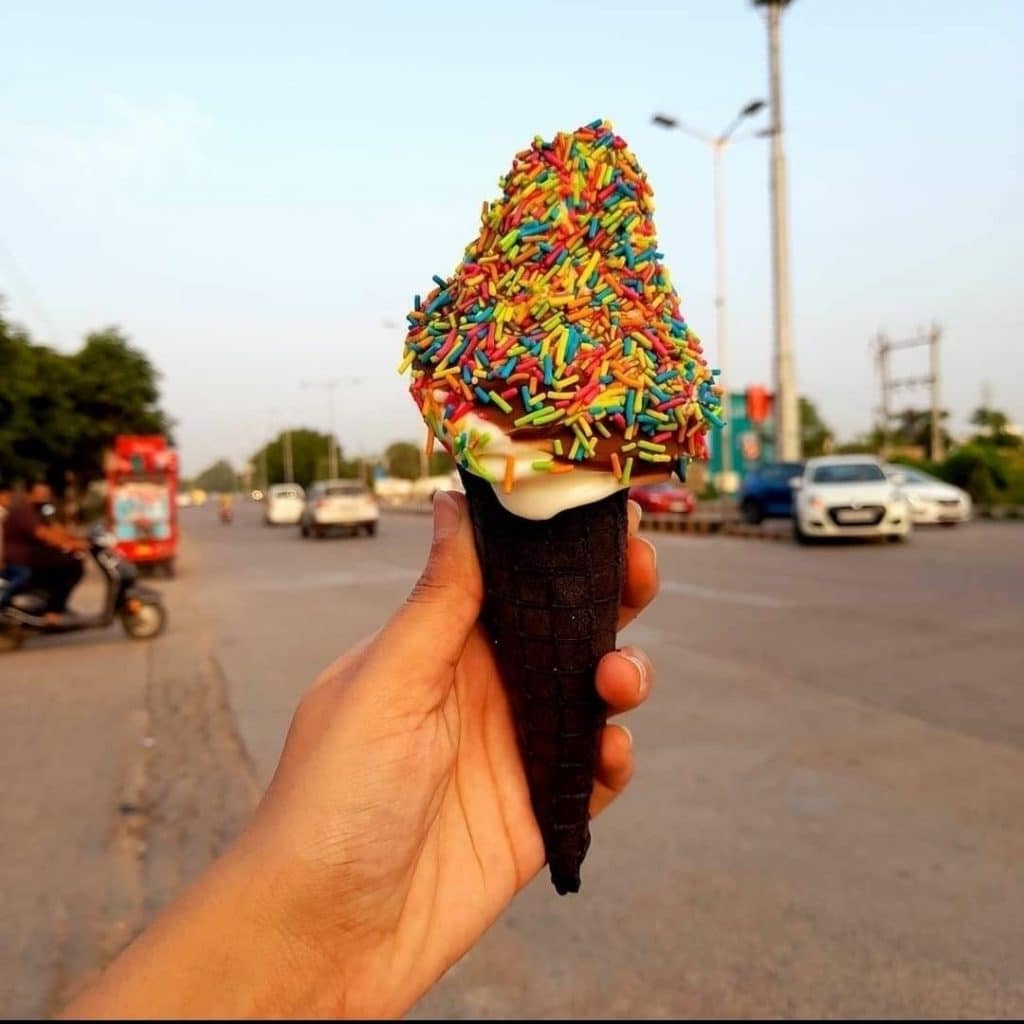 Frenziee Flavourzz is a newly opened food truck located on Sindhu Bhavan Road. You would be surely visiting some cafe at Sindhu Bhavan, so now you have an after-meal dessert option in the area too. It is known for serving unique flavors with vibrant colored cones. The softy looks so appealing, that you don't even feel like biting it. But, once you lick it, you're in heaven. It is a wholesome treat for every dessert lover.
Avg Cost: 300/- for two.
Location: Sindhu Bhavan Road, Ahmedabad
Must-try Dishes: Vanilla Chocolate Dip Brownie, Vanilla Chocolate Dip With Rainbow Sprinkles, Black And White
2.
Cheers Parlour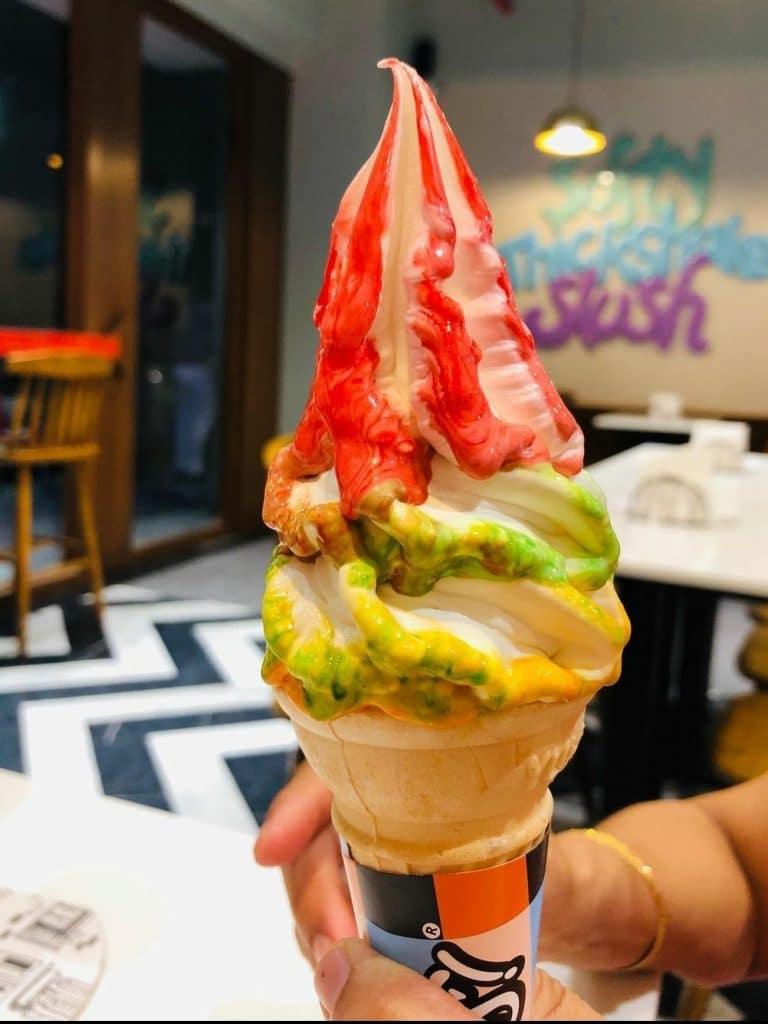 Cheers Parlour is one of the top loved places for shakes and softy in Ahmedabad. It is one of the first places in the city that became the favorite softy outlet. Their colorful softy cones lure every dessert craving mouth. At Cheers, one must try out the fruity flavors. Why? Because it is made of authentic fruit and is tasty yet healthy. 3 in 1 flavored softy tops the list, as it is a blast of 3 different yummy flavors.
Avg Cost: 200/- for two.
Location: Multiple Outlets In Ahmedabad
Must-try Dishes: 3 In 1, Choco Crumble
3.
Dery Fresh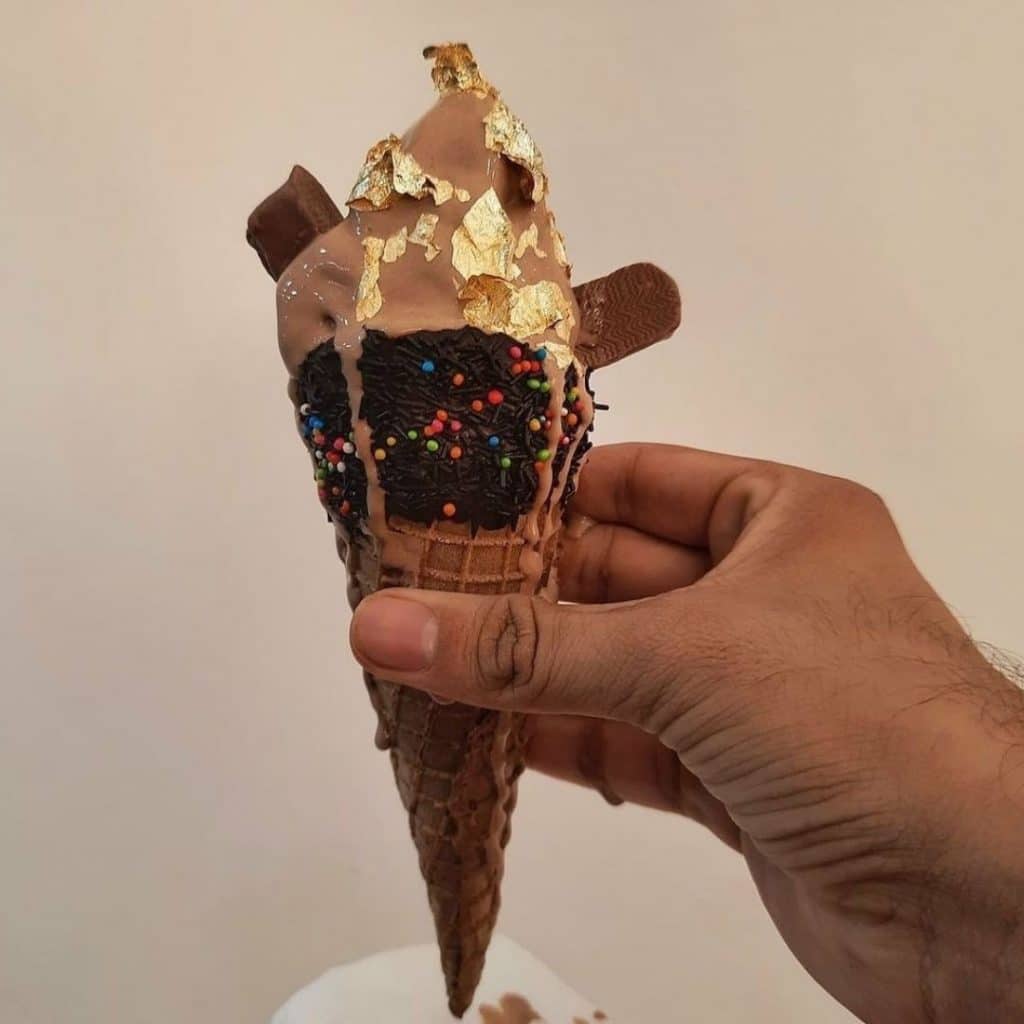 Do you love everything chocolate? Then Dery Fresh is your place. Their softy is drenched in chocolate and garnished with cookie and choco crumbs. If you are someone who is always on the lookout for chocolaty treats, then visit the place today. Buy the Choco Snickers Softy, to experience the authentic taste.
Avg Cost: 250/- for two.
Location: Multiple Outlets In Ahmedabad
Must-try Dishes: Choco Snickers, Purple Softy
4.
DNS – Desserts N Shakes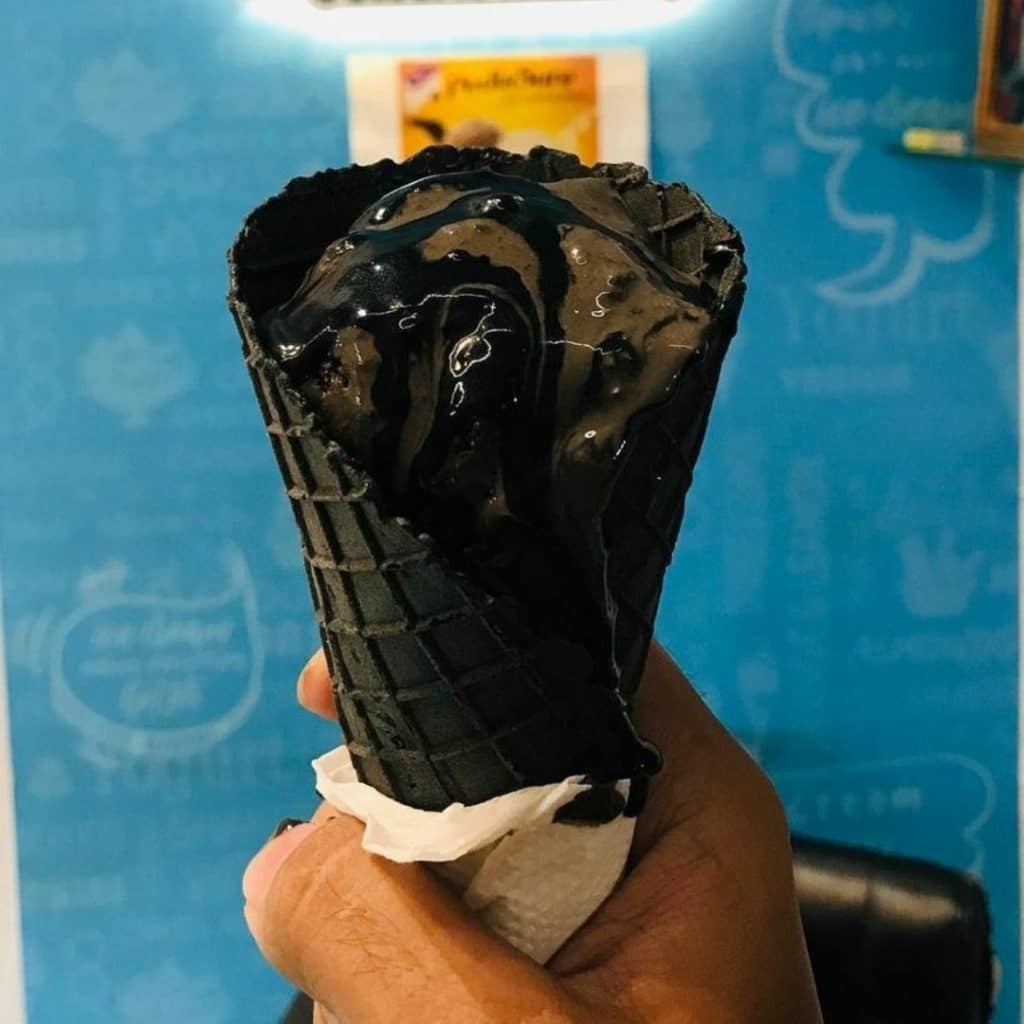 Ahmedabad nu underrated dessert joint? DNS Desserts N Shakes. Period. We are not giving you an option, you have to try the Black Charcoal Softy. Filled with a scoop of chocolate ice cream, drizzled with dollops of sauce, in a pitch-black cone; Isn't this a tempting sight? Well, it has already got us drooling, let's try it together?
Avg Cost: 200/- for two.
Location: Navrangpura, Ahmedabad
Must-try Dishes: Black Charcoal Softy, Mint Choco Chips
5. Just Chill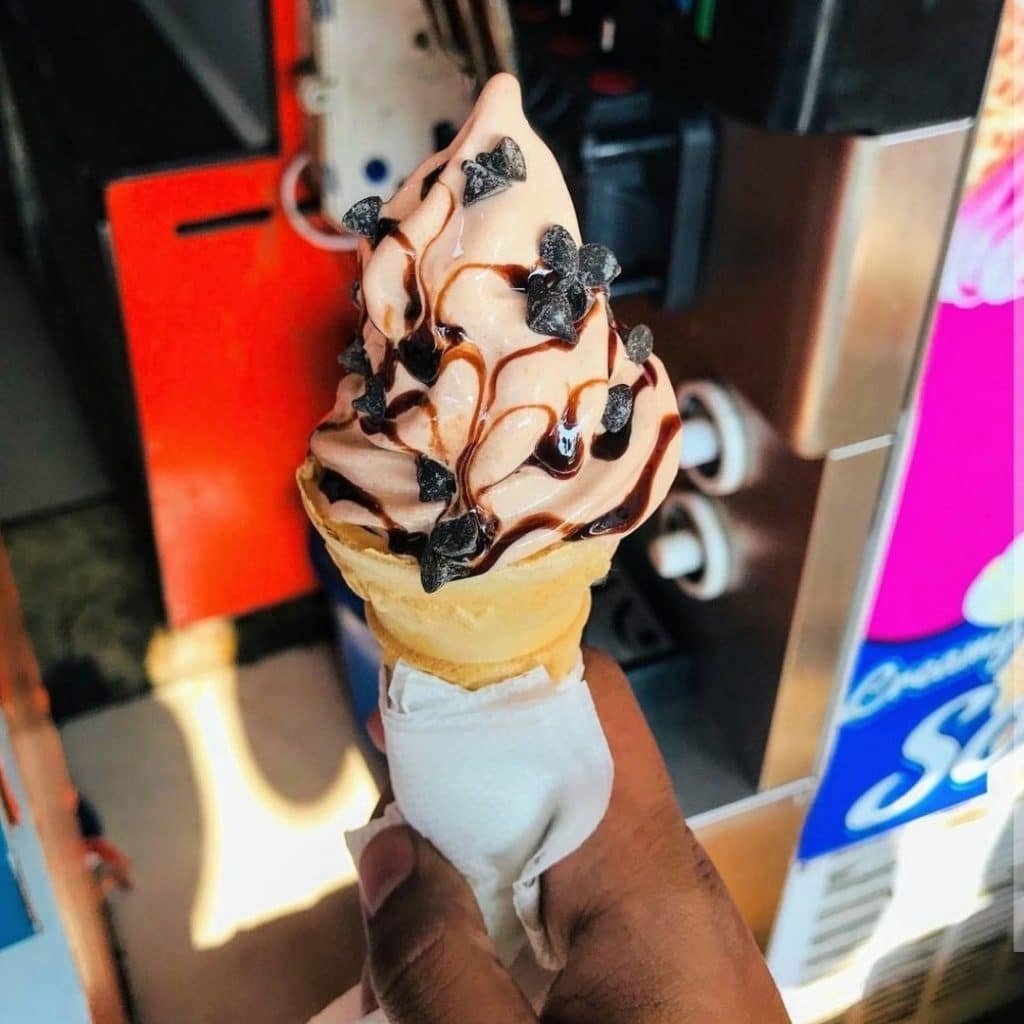 Are you fond of chocolate chips? Do you add extra choco chips to your dessert? Then Just Chill is the perfect place for you. Their chocolate chips softy is a mixture of chocolate ice cream, chocolate syrup, and loads of choco chips. It is the most affordable joint in the city. Toh aaj college ke baad kya plan? Let's chill at Just Chill.
Avg Cost: 60/– for two.
Location: Vastrapur, Ahmedabad
Must-try Dishes: Strawberry Cheesecake Cone, Pistachio Cone
These were the top 5 places for softy ice cream in Ahmedabad. We're already drooling and want a softy right now. Softy khaane ka koi fix time nahi hota, subeh dupher shaam kabhi bhi khaa sakte hai, hai na? So, do not wait any more, visit one of these places today and satisfy your sweet tooth.