Brownie is soul food. The textured nature of the dish makes it even more appetizing. So, the best thing about brownie is that it is neither too sweet nor too bland. It is the right mixture that fills your stomach with joy. Also, its gooey element is the icing on the cake. These days brownies are available in various flavors and types. Here are the top 6 brownie places in Ahmedabad that serve lip-smacking options!
Top 6 Brownie Places In Ahmedabad
1.
Compass Kitchen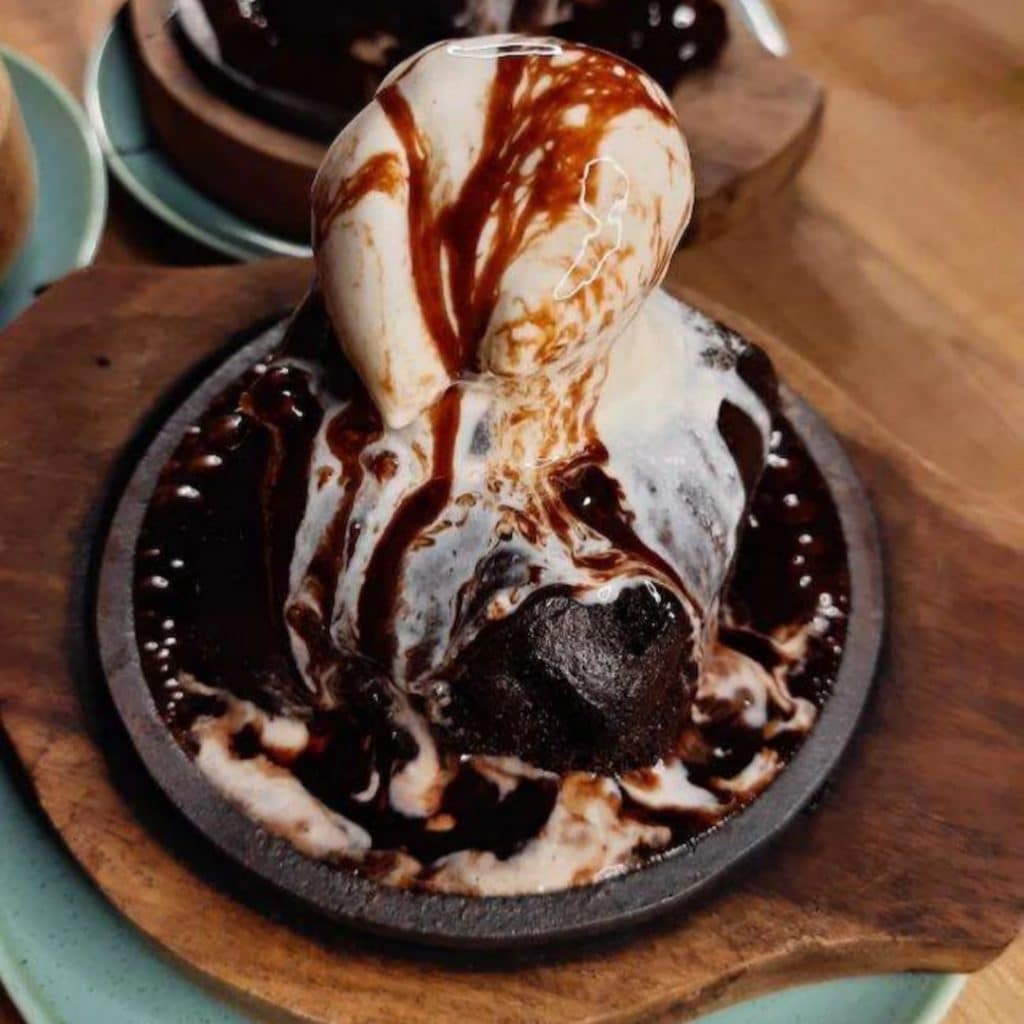 Compass Kitchen is a less discovered food joint in Ahmedabad. Many would've heard the name for the first time even. But, its sizzling brownie with ice cream is an unmissable delicacy. The piping hot brownie is served with vanilla ice cream on top that melts into the plate steadily. We are drooling completely!
Avg Cost: ₹200
Location: Chandkheda, Ahmedabad
2.
Crush Coffee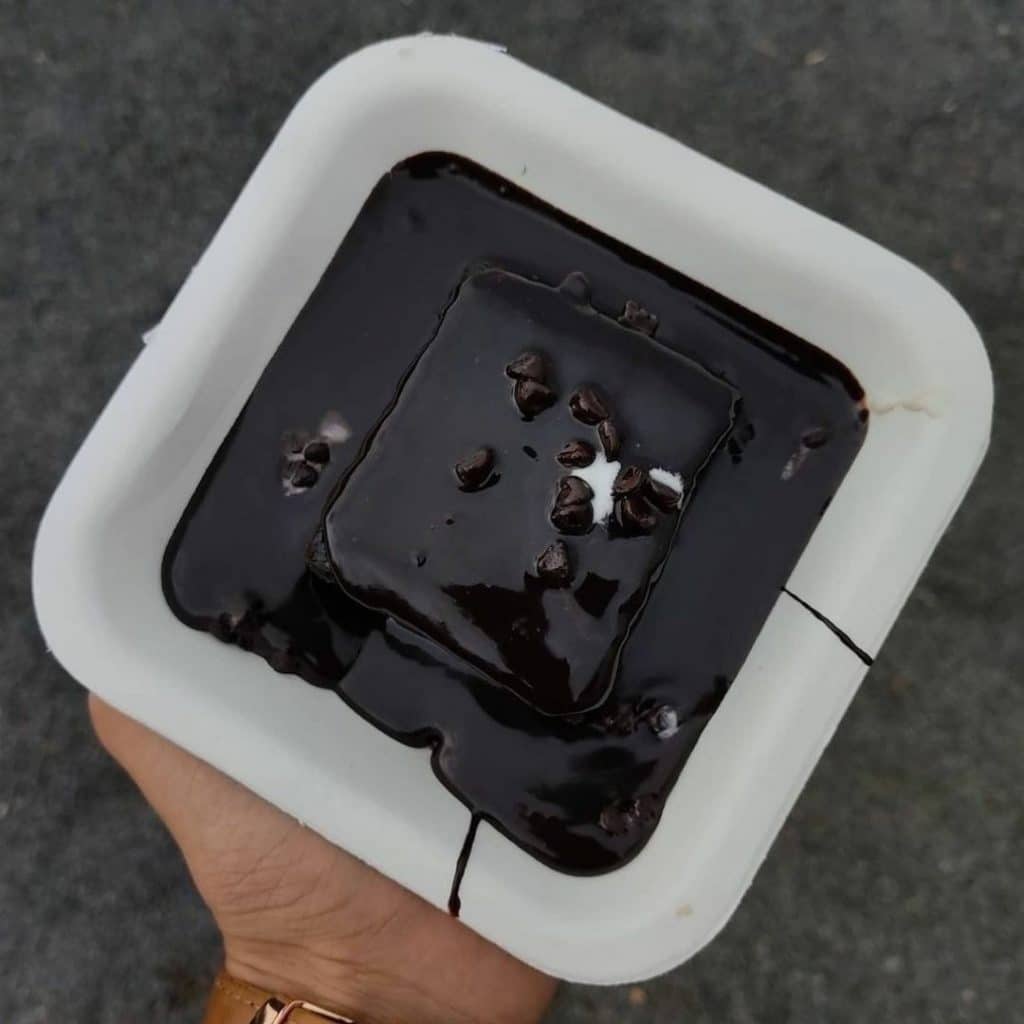 Crush Coffee is known for its amazing coffee flavors. Each sip is bound to take you to heaven. However, their brownies go unnoticed. They are so tempting and not easy to forget. And, the taste will linger in your mouth the whole day. Also, their brownies are smeared with hot chocolate sauce and a scoop of vanilla is added to make the perfect combination.
Avg Cost: ₹180
Location: Multiple Outlets In Ahmedabad
3.
Get Desserted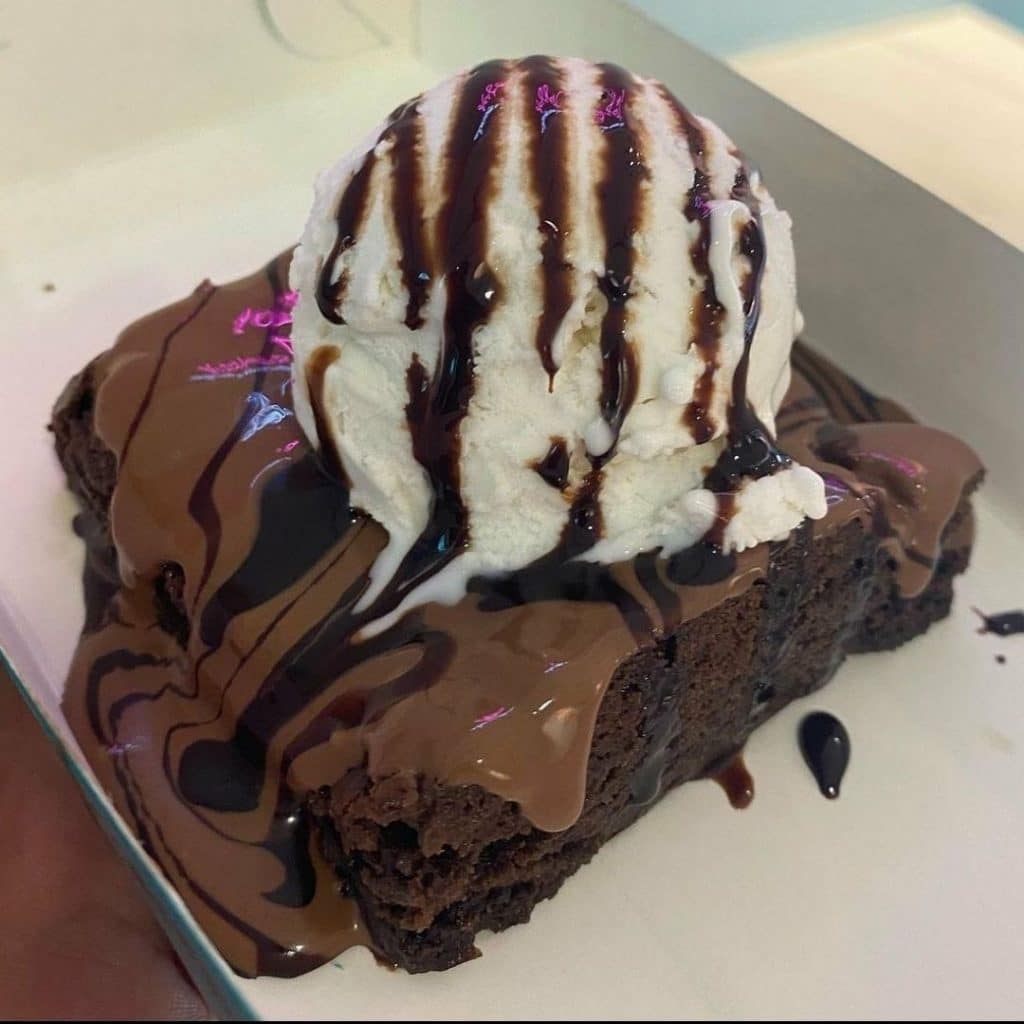 Get Desserted is a much-loved spot for brownies in Ahmedabad. Their assortment of brownies is tempting and delicious. Moreover, they offer so many options to choose from. One can order a Nutella brownie or a hazelnut brownie. Every bite is heavenly and satisfies your cravings.
Avg Cost: ₹200
Location: Bodakdev, Ahmedabad
4.
Sugarless Life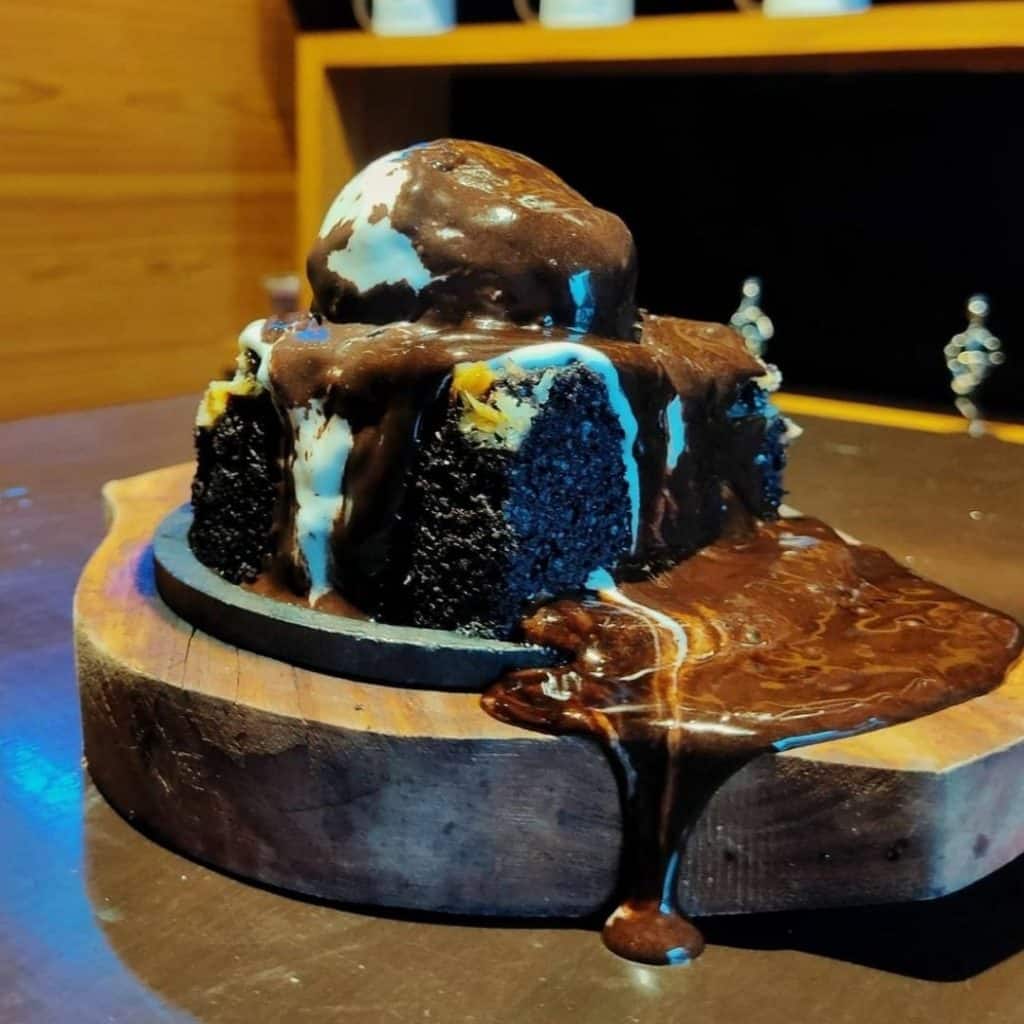 Sugarless Life's Cream Cheese Sizzling Brownie is a plate full of happiness. This innovative flavor is sure to raise your taste buds. Dollops of chocolate sauce are dropped on the huge brownie slab. And, pieces of cashews are garnished to enhance the taste. You cannot miss out on this treat.
Avg Cost: ₹250
Location: Vijay Cross Roads, Ahmedabad
5.
Charlie The Coffee Junction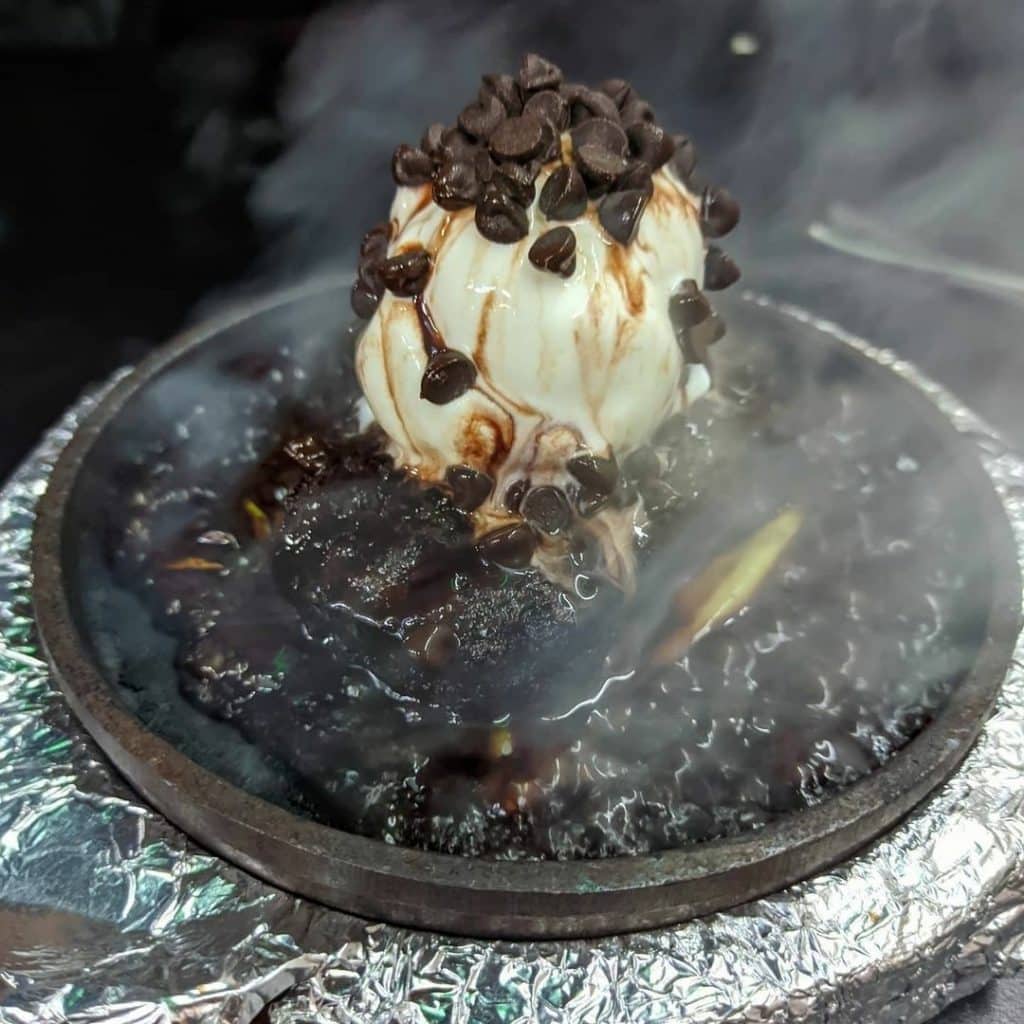 Sizzling Brownie is the perfect dish to end the meal. Topped with ice cream and chocolate chips, this dessert is everyone's favorite. And we always want more and more of it. In fact, the sweet smell of the brownie tempts us to order one more plate. How much chocolate is too much chocolate, anyway?
Avg Cost: ₹150
Location: Maninagar, Ahmedabad
6.
Just Chill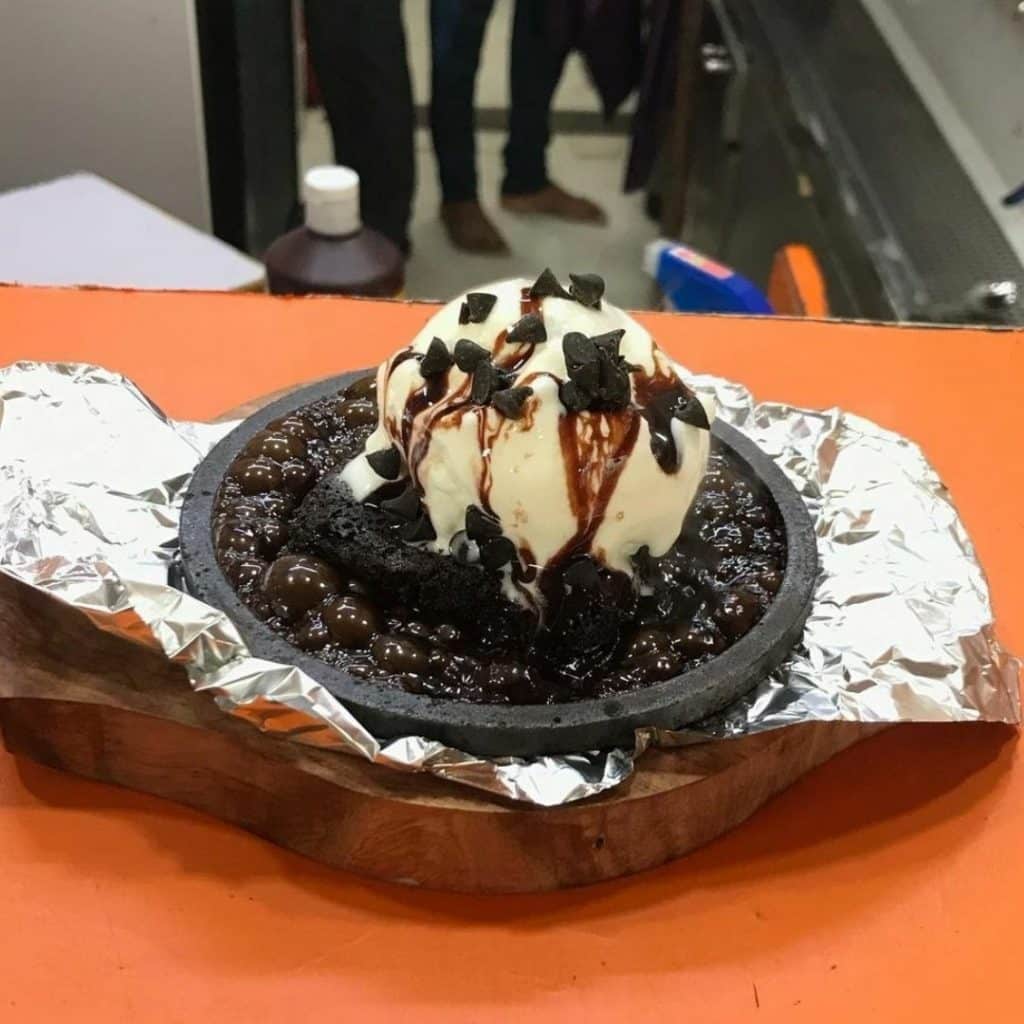 Just Chill is the place to get the most affordable brownies in Ahmedabad. You can get them for as low as ₹50 only. No, it is not a trap; they actually serve brownies at such pocket-friendly rates. Also, It is the infamous sizzling brownie that tastes best regardless of day or season. Aaje college pachi su plan che? Jata aaiye Just Chill!
Avg Cost: ₹50
Location: Vastrapur, Ahmedabad
Yaar have toh mann thai gayu brownie khavanu. So, these were the top 6 brownie places in Ahmedabad. Are you having similar thoughts? If you are tempted to visit one of these places, tag us on Instagram and let us know your experience.