Nestlé introduced Kit-Kat, a brand of chocolate-covered wafer biscuits, in the 1930s. Many different and unique flavours and varieties, including dark chocolate, white chocolate, and chocolate with almonds, are available worldwide. Japan is crazy about Kit-Kat, and there have been over 300 seasonal and limited edition flavours in Japan alone. Some flavours are curated to specific regions of Japan and their specialities, just like other markets. Other countries also have their own unique Kit-kat Flavours.
In addition to its chocolate-covered wafer, Kit-Kat is famous for its advertising campaigns and its association with the phrase "Have a break, have a Kit-Kat."
Did you know there are over 300 Kit-Kat flavours, ranging from milk chocolate to rum raisin? Unique flavours are available on Amazon worldwide, depending on the location.
Marketed as a "take a break" snack, Kit-Kat is often sold in single bars or multipack boxes. Some of the unique flavours you can find around the globe are:
Matcha (Green Tea) Kit-kat
The Matcha Green Tea Kit-Kat is a popular yet unique Kit-Kat flavour in Japan, with a sweet and slightly earthy flavour that provides the clarity and focus of the popular morning beverage in a single mouthful.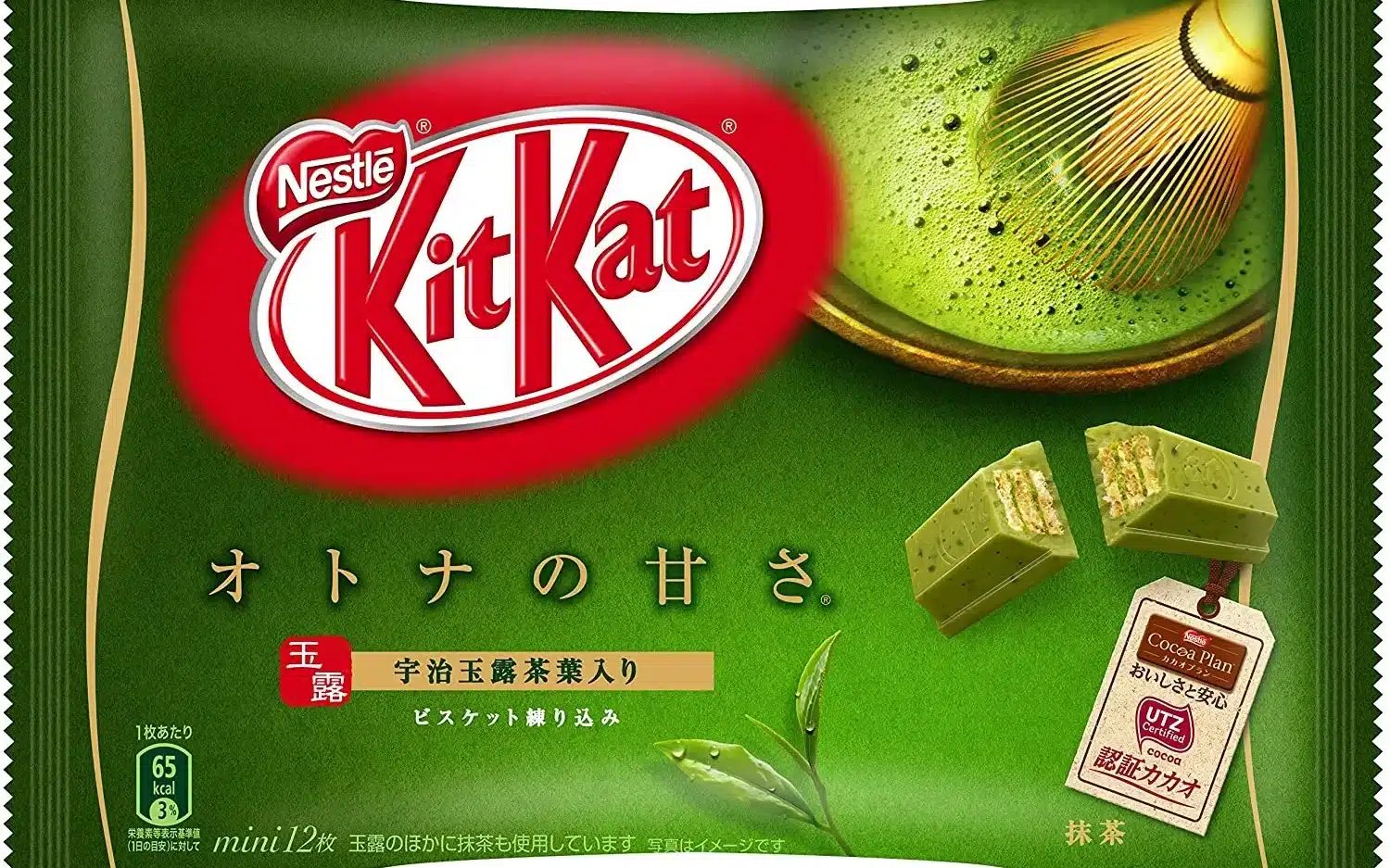 Key Lime Pie Kit-kat
The light green Key Lime Pie Kit-Kat is a bittersweet delicacy filled with key lime pie-flavoured crème. This unique Kit-kat flavour is a mix of zesty lime and graham cracker crust, reminiscent of the popular American dessert, key lime pie.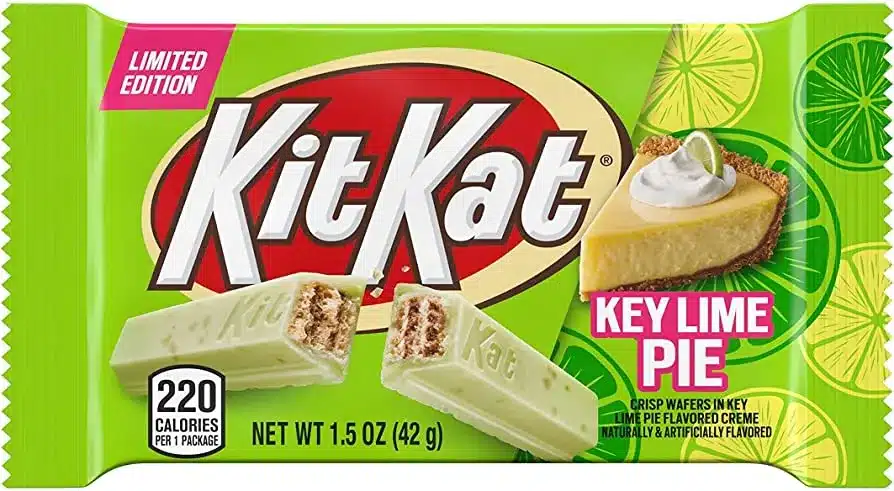 Gingerbread Cookie Kit-kat
During the holiday season, you can enjoy the Gingerbread Kit-Kat, a unique Kit-kat flavour with a warm and spicy taste. The bar is covered with gingerbread-flavoured crème, which includes hints of cinnamon, nutmeg, and ginger, all meant to remind you of the classic holiday treat, gingerbread cookies.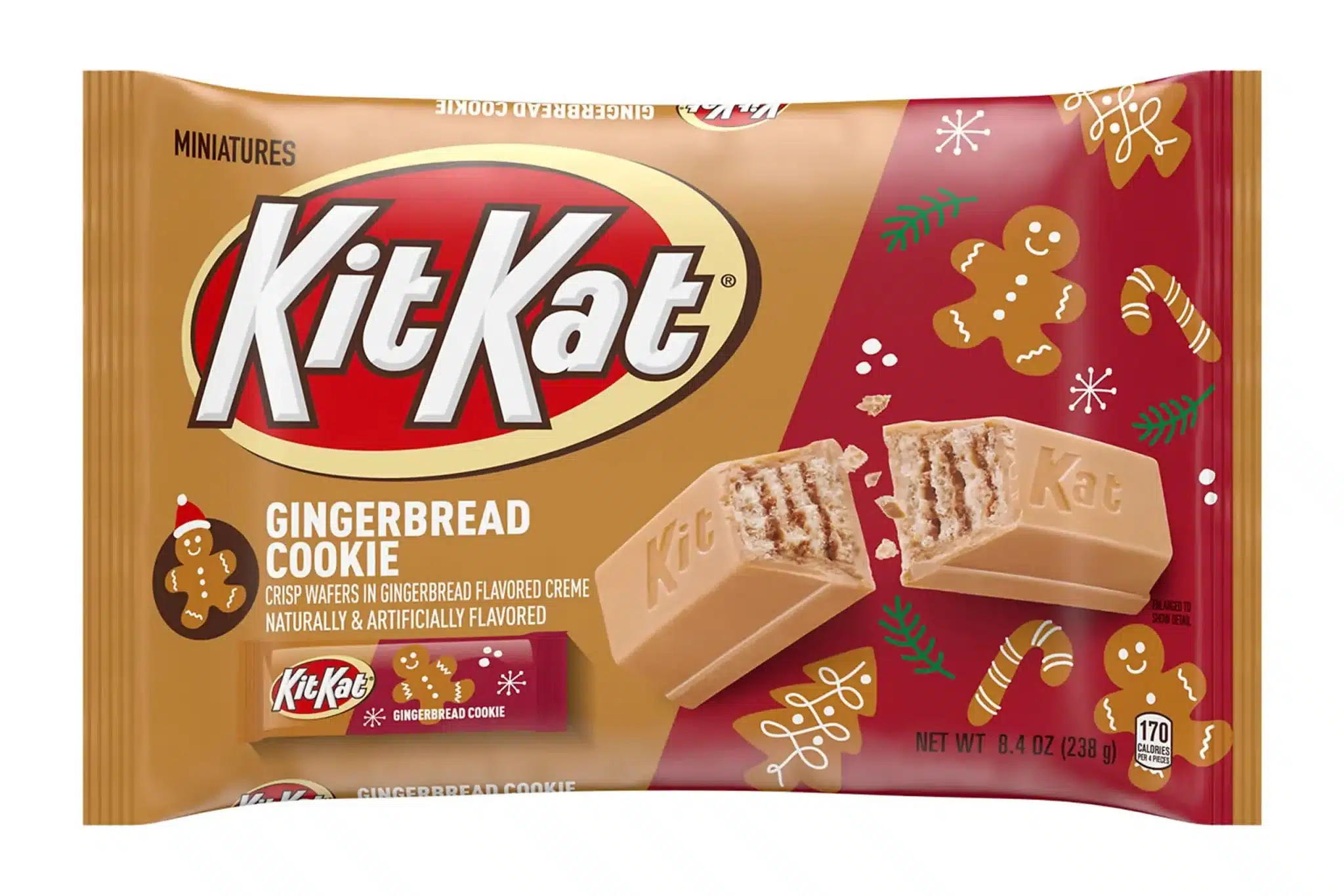 Cheesecake Kit-kat
When your cheesecake cravings strike, keep the Cheesecake Kit-Kat on hand. This Kit-Kat boasts a rich and indulgent flavour that's smooth and creamy, just like the popular dessert it's modelled after.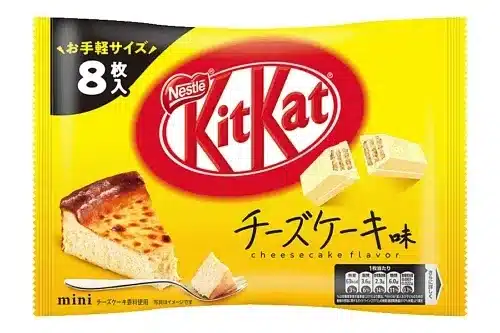 Pancake Kit-kat
Described as having a sweet and buttery flavour reminiscent of fluffy pancakes drenched in maple syrup, the Kit-Kat Pancake is an Easter special edition of a breakfast favourite that we can't wait to test.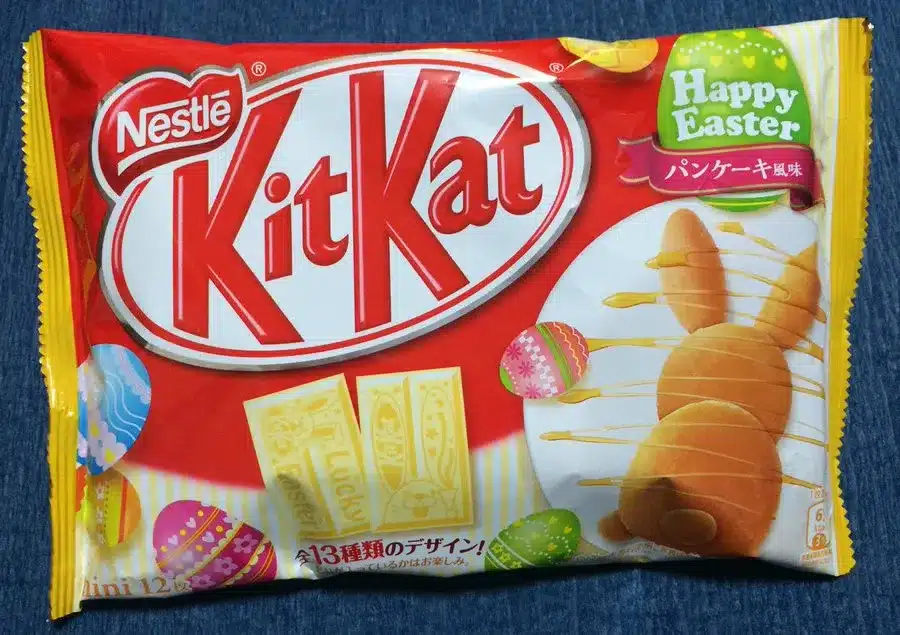 Cranberry Almond Kit-kat
Looking for a fancier Kit-Kat experience? Indulge in the Kit-Kat studded with almonds and dried cranberries. It offers a balanced taste, perfect for the holidays.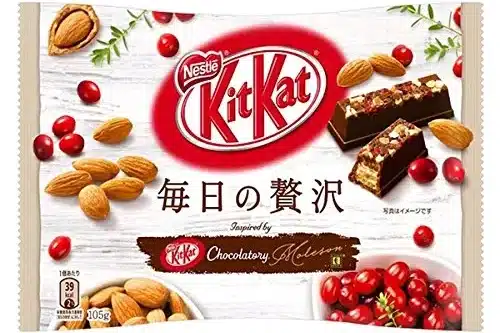 Roasted Tea Kit-kat
Want a tea-time treat without the brewing? Try the Roasted Tea Kit-Kat flavour, which features tea-infused chocolate-coating crispy wafers. It has a unique and complex flavour profile, with a roasted and slightly sweet and nutty finish.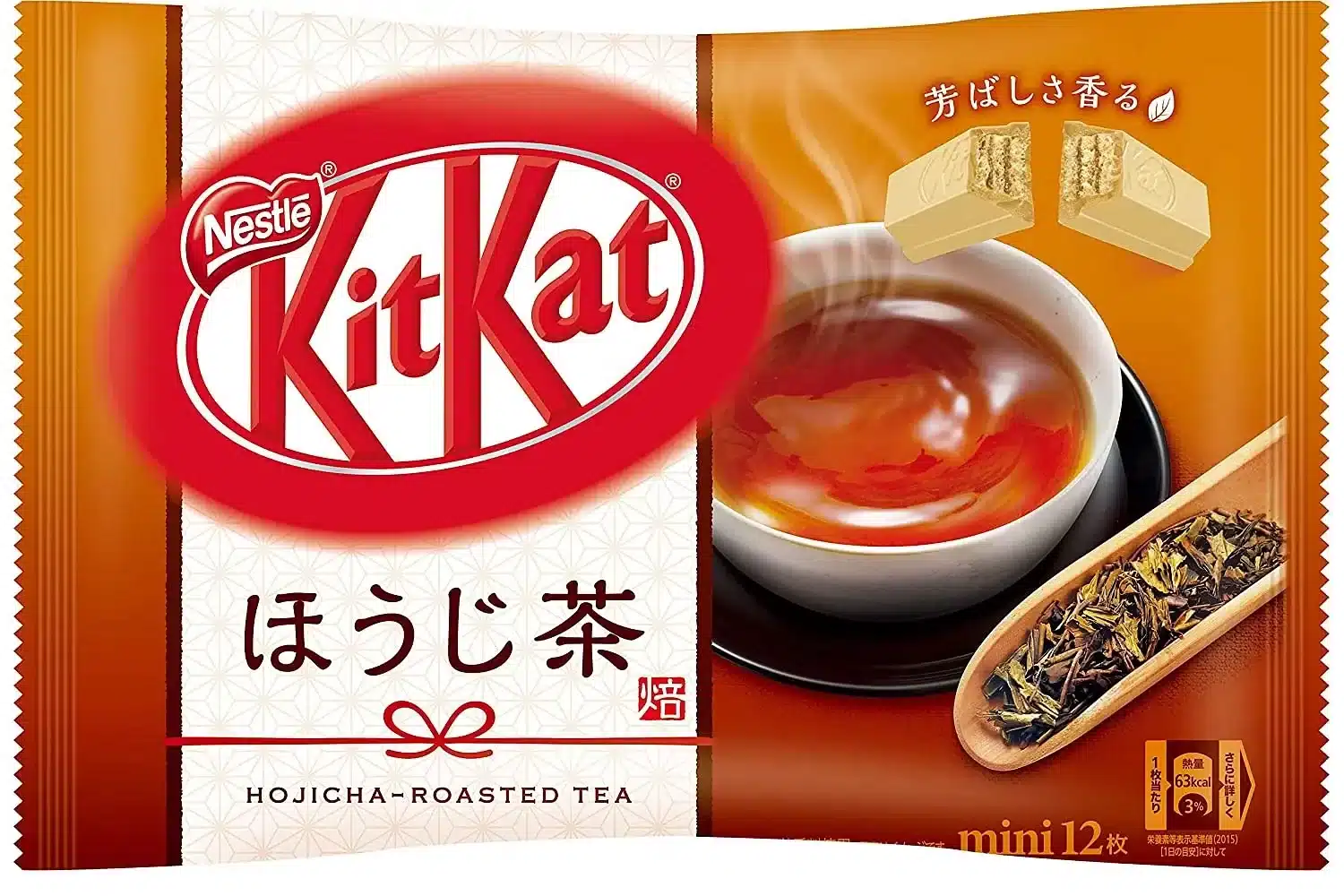 Pumpkin pie Kit-kat
Get your pumpkin fix with the Pumpkin Pie Kit-Kat, a crispy biscuit and pumpkin creme-filled pleasure made with real pumpkin puree and spices like cinnamon, nutmeg, and ginger. Perfect for Fall!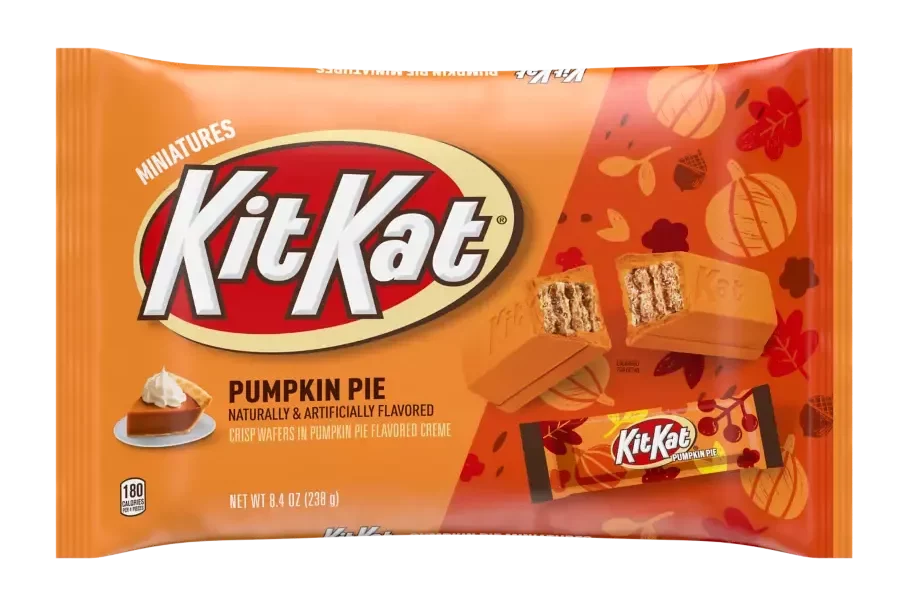 Red velvet Kit-kat
Enjoy your favourite cake and cupcake flavour in the form of a chocolate bar with the Red Velvet Kit-Kat. It features a white chocolate coating flavoured with red velvet over the classic Kit-Kat wafers.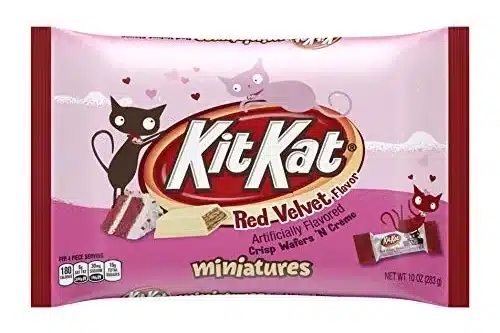 This is the classic and most popular flavour of Kit-Kat, with a creamy milk chocolate coating over crispy wafers. The OG and greatest of all the flavours that are found anywhere in the globe.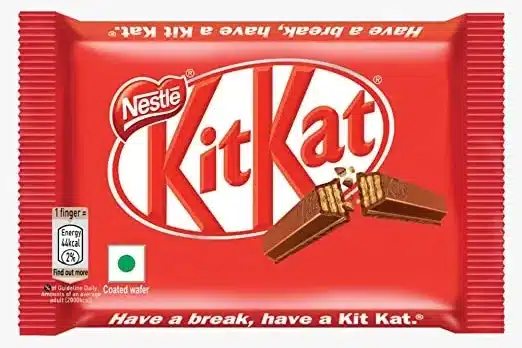 For all chocolate lovers, the world of chocolate is full of exciting flavours and unique combinations. From classic milk chocolate to exotic fruit-infused or spiced varieties, there's a chocolate flavour out there for everyone. With the ever-expanding range of chocolate options, exploring the world of chocolate can be an adventure in itself. So try out these amazing options if you can find and get them in the market.