Hello Foodies! Recently, I had been invited for, 'A Day At Kensville' by team Hungrito. And it turned out to be super-fun meeting all the food bloggers and social media influencers. It felt really great being a part of #HungritoFM6 at Kensville Golf Living.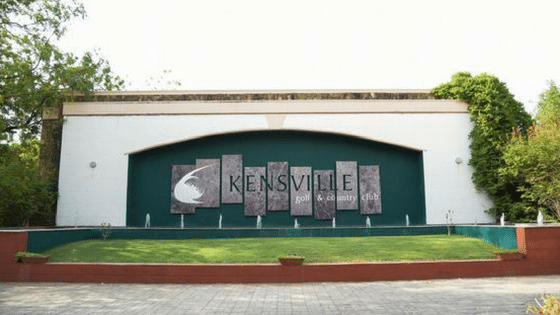 A Day At Kensville
Arrival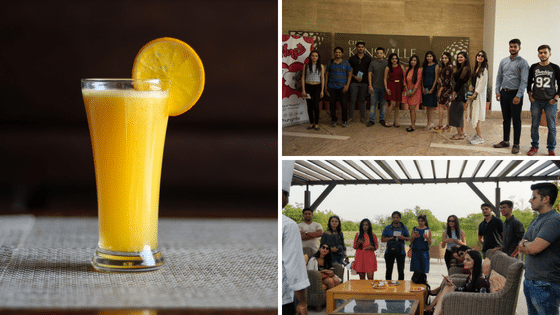 Firstly, they greeted us with welcome drinks and fresh fruits. The management explained us the idea behind the academy and the world-class amenities, it offers to the guests. They invited us to explore the spa section that offers various therapies for the guests. Talking about the rooms there are two specially designed suites and they have named it "Sachin Tendulkar Suite" and "Amitabh Bachchan Suite" as they happened to stay there on their visit.
High Tea & Golf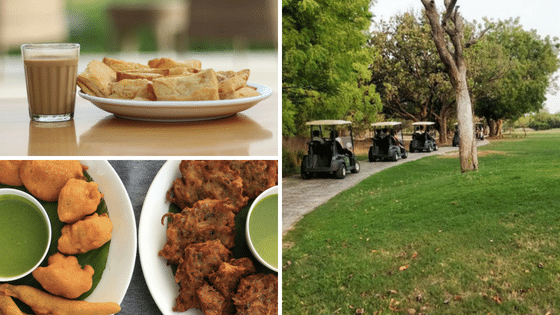 Then it was the time for high tea so we got to taste the assorted pakoras with masala chai. Couldn't ask for anything more when you have delicious food and tea by your side with a scenic view. The main part was exploring the huge golf course. For that, golf carts were assigned to us. It was a great experience seeing the golf enthusiast play like a pro. I got to try my hand on golf where I learned the technique and tricks about the game.
Evening Supper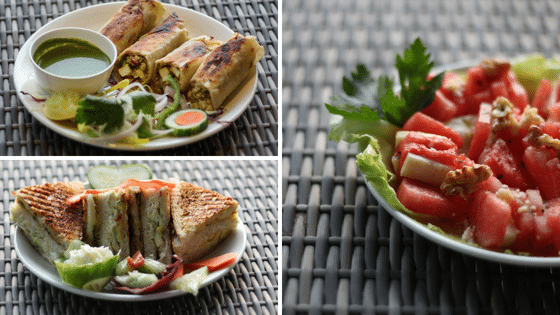 The time was running out and it was the time for evening supper. They served us veg. frankie, pasta salad, pesto sandwich, mix vegetable with assorted Indian bread and coconut kheer in the desert. The specialty of the food was they use the in-house organic vegetables to prepare the food which makes it really different. All the dishes were delicious but coconut kheer just turned out to be the show stealer. They also offer candlelight dinner and the entire set up is super romantic with balloons and decor around the couple where it's just the two of them, indulging in food at an isolated place below the glittering stars. The entire experience was memorable and one of a kind event very well managed by @hungrito and @kensvillegolfliving. I'm sure my experience would encourage you to explore the resort with your family and friends. Deep Bhatt is a big time foodie. You can follow his food discoveries here: @mr.fooodlover To know more about this awesome city and the life of Hungrito in the city follow us on Facebook, Instagram.