Are you looking for some new food items to try out? When it comes to food we always have an open mind. Luckily in India, we have a variety of new options to try out from so many different cuisines national, international, and fusion that you will surely find in every city. There is nothing better than to know where and what to explore in the lesser-known food items section available at the cafes and restaurants of Ahmedabad. It's the excitement of the lesser-known food that brings freshness to our mundane lives. With everything that is going on around the world currently with the COVID-19 pandemic, Palestinian and Israel conflicts, etc. we all need to find little joy in knowing about the lesser-known food items that can help cheer us up!
16 Lesser-Known Food Items
1. Unicorn Candy from Keventers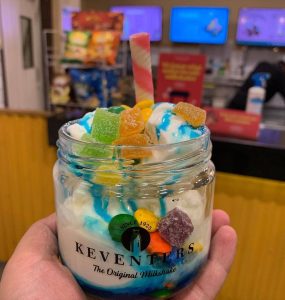 Unicorn candy is a sundae topped with colorful sour candies and yummy ice cream. It is one of the most indulgent desserts to try out from the Keventers menu. Price: Rs. 199/-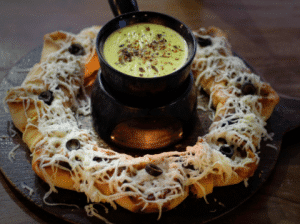 Imagine having unlimited cheese to dip your pizza into. That is exactly what you can expect and get while indulging in the fondue pizza from Cuppuccino Ahmedabad. Price: Rs. 420/-
3. Lambu Burger from Food Adda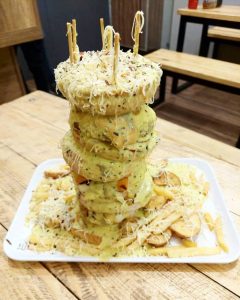 Lambu burger from Food Adda is 3 burgers stacked together standing tall with a lot of cheese poured on the top. This is a very appetizing burger of all burgers! Price: Rs. 400/-
4. Thin Crust Pasta Frankie from Shiv Frankie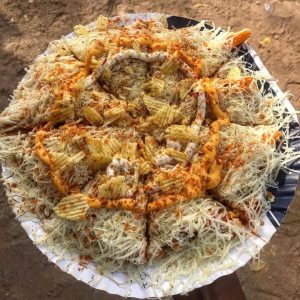 Pasta in a Frankie loaded with cheese and chips! This is the type of 'different' that tick marks something new from your food checklist. Price: Rs. 130/-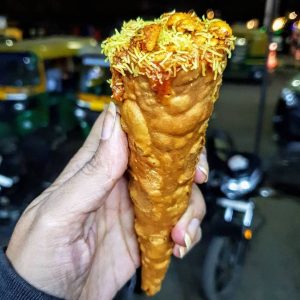 Bhaji Cone is loaded with masaledar spicy bhaji put into a savory cone. Additionally, it is topped with sev and masala sing. This is a different touch to our favorite regular pav bhaji. Price: Rs. 25/-

Oozing cheese in the center of the pizza that melts into your mouth. If you love your normal pizza the this is another delicious variation in pizza that you can try. It is also available at Cafe Cuppuccino. Price: Rs. 420/-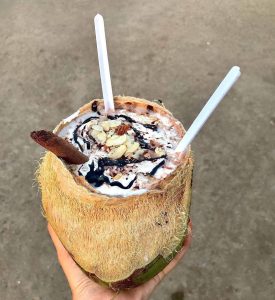 This is probably the first time of coconut milkshake in Ahmedabad. It is different from the typical narial pani instead there is a lot of textures and flavors inside the coconut. Additionally, there is also another delicious flavor of Chocolate Coconut milkshake available. Price: Rs. 100/-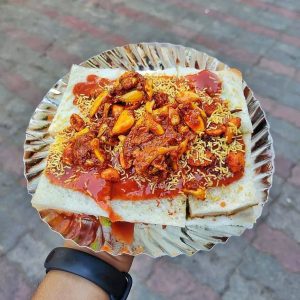 We have all had our fair share of different varieties of sandwiches. But we bet that the Veg Garlic Sandwich from Vasukaka Ni Sandwich will be the most unique one that you need to try once in your life! Price: Rs. 60/-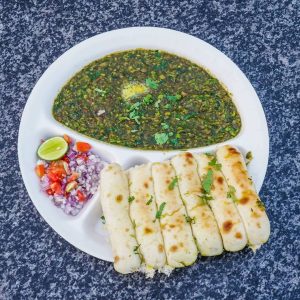 Have you ever tried this type of pav bhaji? This is a lip-smacking healthy pav bhaji made with a mixture of spinach and peas. These are not the vegetables we don't eat usually but it is worth giving a shot. Price: Rs. 180/-
11. Mint Lemon Coffee from V9 The Cafe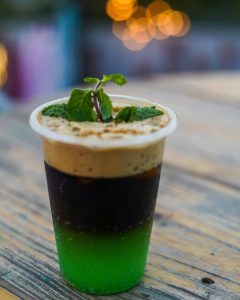 Mint, Lemon, and Coffee when added together in one mocktail does wonders! This unique flavor of coffee is an amazing thirst quencher during summers. Price: Rs. 200/-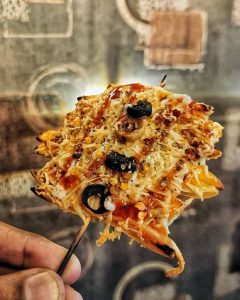 You must have tried fries on a pizza before but you will be surprised to try these fries as a base topped with pizza sauce and mozzarella cheese. Price: Rs. 180/-
13. Paan Masala Gola from Senior Naiya Isanpur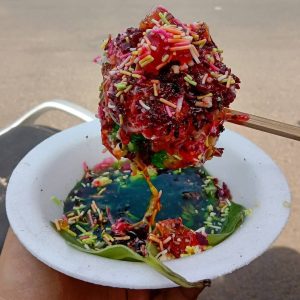 Confused about what to have for desserts? and craving for paan and ice gola? Here this Paan Masala Gola is there to satisfy both of your cravings. Price: Rs. 50/-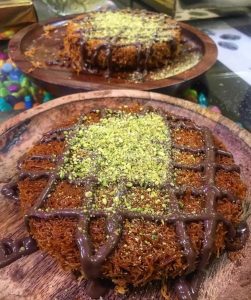 Kunafeh is a traditional middle eastern dessert commonly called Turkish dessert. This is something new to try out served for the first time in Ahmedabad. Price: Rs. 330/-
15. Fried Paratha from Dhabagiri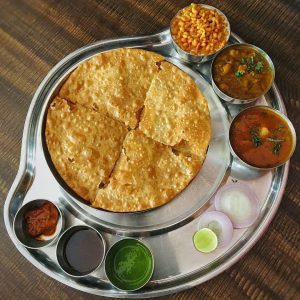 What can even go wrong when it comes to deep-fried paratha. This variation of paratha should be on your must-try bucket list!
16. Pizza Alla Nutella from MM's Pizzeria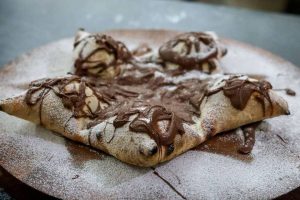 Two of our most loved food items in one. Every bite from this Nutella pizza is going to be the most indulging experience. Price: Rs. 500/- We are drooling over these delicious-looking food items. What about you? Which one from these dishes were you aware of and which one of these will you be trying out first? Please Note: Due to the ongoing pandemic we suggest that you order these food items at home to stay safe.