Looking for a popular skiing destination and a hill station in the snow-covered hills of the Himalayas? We have the perfect town for you in Jammu and Kashmir to relax and unwind from the regular daily life. It is the beautiful town of Gulmarg. Planning a trip to Gulmarg anytime soon? Now you can check off good food from your list to search. We have got your food part of the trip covered! The word 'Gulmarg' means 'Meadow of Flowers'. It displays the whole vale of Kashmir and the view of the highest peaks in the world Nanga Parbat. If this does not convince you to plan your next trip to Gulmarg, these best cafes of the town Gulmarg definitely will! Here are the best cafes in Gulmrag.
Best Cafes in Gulmarg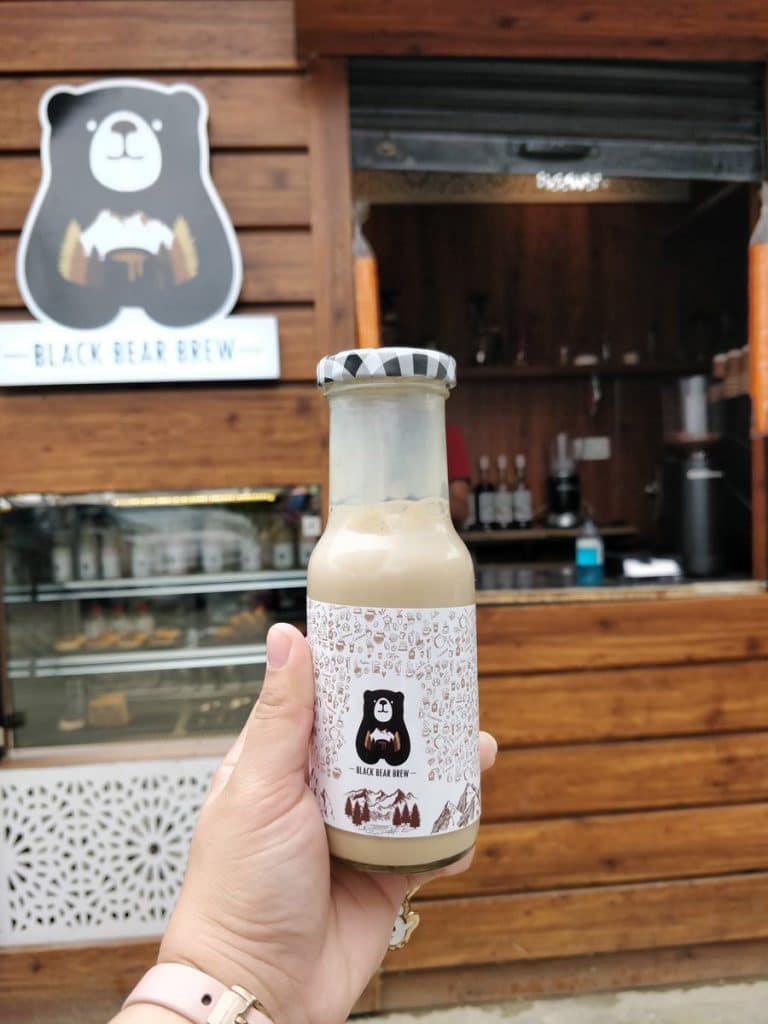 It is a nice cozy cafe in Kashmir that serves the best coffee with an amazing ambiance. What stands out about this place is its wooden exterior and the amazing branding of their products along with their varieties of coffees and snacks as well. Must-Try: Mousse, Hot Belgian Chocolate, French Walnut Brownie, Cappuccino Shot, Eclairs. Address:Infront of Yemberzal Hotel Gulmarg,Baramulla Jammu and Kashmir Baramulla Jammu and Kashmir, 193403
Big Bite Fast Food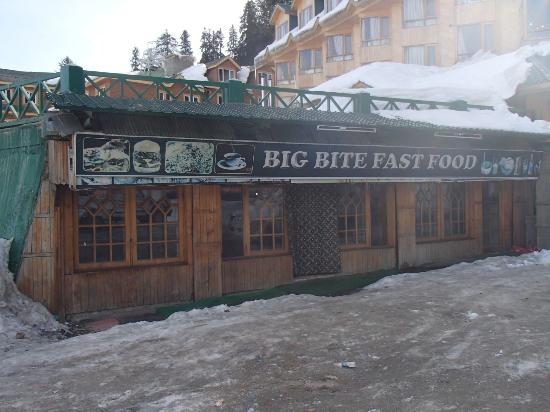 This is the perfect fast food place in Gulmarg for a quick snack for travelers and tourists. They have this amazing wood fire heater that gives out the perfect warm ambiance along with lip-smacking food. Must-Try: Pizza, Burger. Address: Hotel Hilltop, Opposite to Ice Skating Ring, Near Gondola, Gulmarg, India.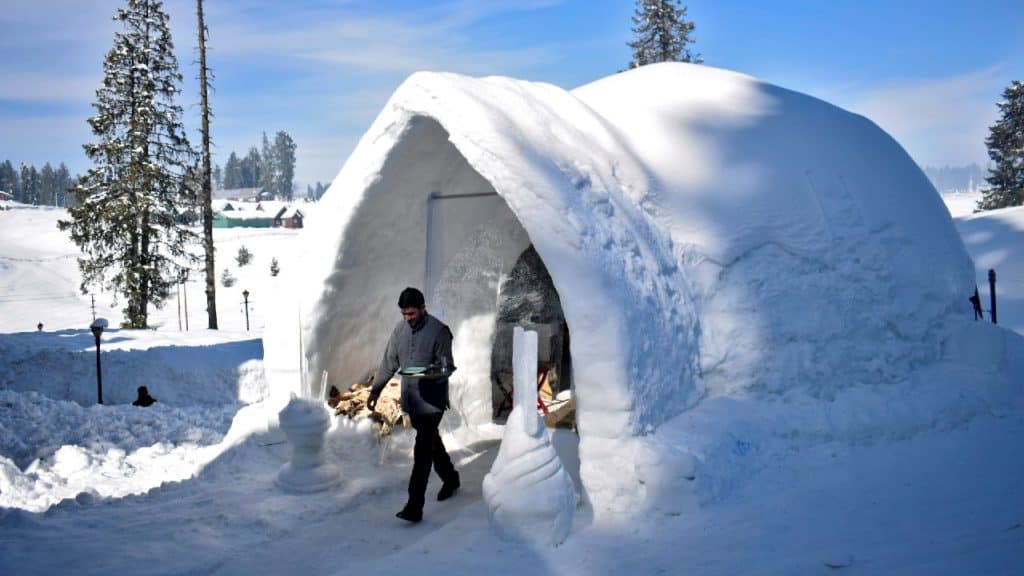 Igloo Cafe is the country's first and Asia's biggest cafe inside an Igloo. It is one of the tourist hubs in the city. It is said to have a one-of-a-kind experience and has successfully won the hearts of its visitors. Must-Try: Kashmiri Kahwa, Cappuccino, Appetizers. Address: Kalahoi Green Heights, Gandola Rd, Gulmarg, 193403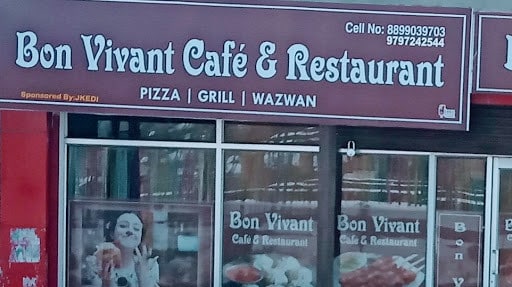 Bon Vivant Cafe provides one of the best pizza services. It has an impeccable taste when it comes to the food they serve. They bring their spices from all over Persia to China and bring them together in their food. Additionally, they have amazing customer service. Must-Try: Pizzas, Kathi roll, Wazwan. Address:Gulmarg highway Road chichora Magam, Magam, Jammu and Kashmir 193401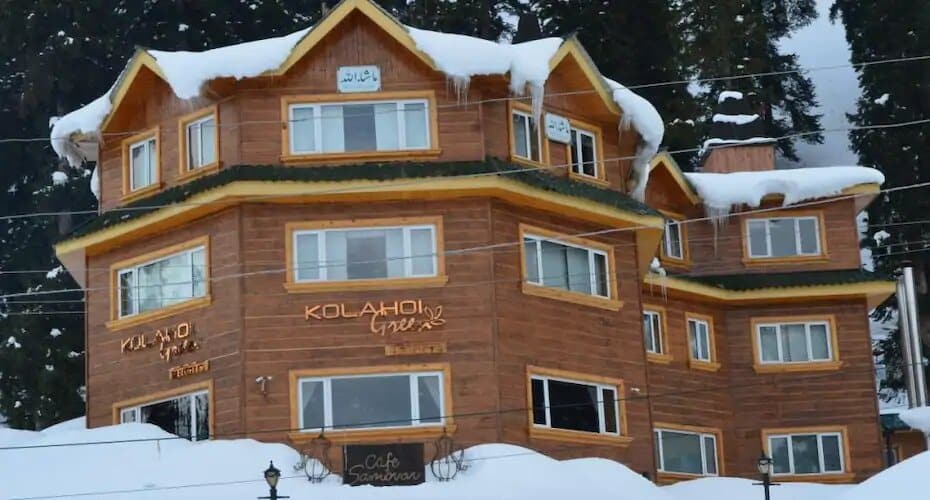 Cafe Samovar takes its guests on a unique journey of varied world cuisine. It serves a classic cuisine blended to create the best experience for the diners. It has a refreshingly perfect ambiance. Additionally, it also takes its guests on the exploration of the local dishes of Kashmir. Must-Try: Dumplings, Dum Aloo Kashmiri, Kesar Phirni, Apple Crumble Pie. Address: Kalahoi Green Heights, Gandola Rd, Gulmarg, 193403 While you are hogging down on the good food we don't want you to be missing on the things you can do in Gulmarg. Therefore, Click Here to check out the top things that you can do while visiting the beautiful town of Gulmarg.