In India, where ever you visit, culture and food go hand-in-hand. To make the most of any place, trying out the local cuisine is a must. If you are like us then food will always leave a mark on your heart. When visiting the beautiful place of Ladakh remember that it is not just the place for beautiful mountains and longing valleys but also a place for Tibetan cuisine. Tibetan cuisine is different from Indian cuisine. The food dishes are not too spicy and are more health-friendly. Here are the Must-Try Food Dishes In Leh Ladakh.
7 Must-Try Food Dishes In Leh Ladakh
1. Momos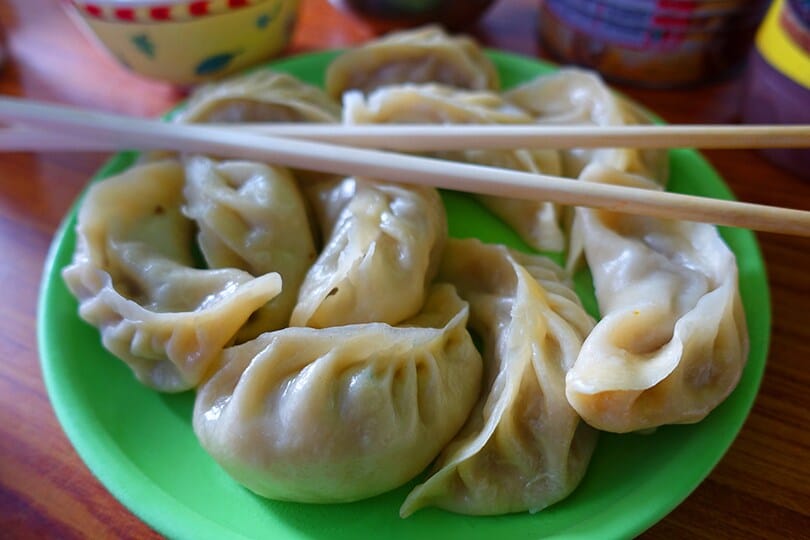 Momos now have become the most common dish for everyone everywhere. But trying and having them in the mountains hits you at a different level. As we all know that the northern region of India is most famous for momos, you will find the most authentic momos in these regions. Once your taste buds hit the Ladakhi momos, you will not want to have them from anywhere else.Place:The Tibetan Kitchen, Tenzin dickey Tibetan restaurant.
2. Thukpa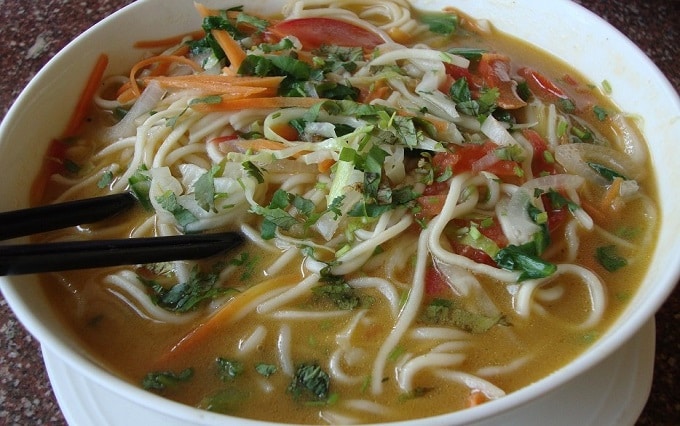 Thukpa is a popular dish in Ladakh cuisine. It's a transparent soup with veggies and wheat or barley flour noodles. Meat, such as chicken, mutton, or yak, is frequently included in this meal. The combination of all of these delectable ingredients is served with a spicy chutney to add to the dish's overall zing. Place:Chopsticks Noodle Bar, Wanderers Terrace Cafe.
3. Skyu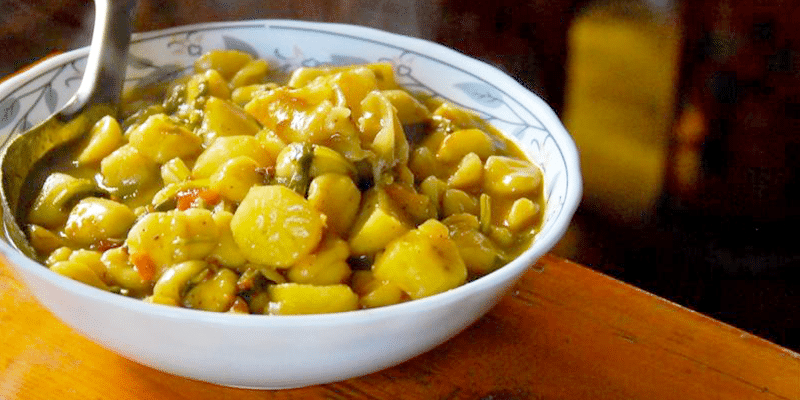 This is undoubtedly a Kashmiri-inspired dish that will take your breath away. The locals of Leh Ladakh eat this practically every day, and it's generally served with momos or dumplings. Place:Summer Harvest Restaurant.
4. Tingmo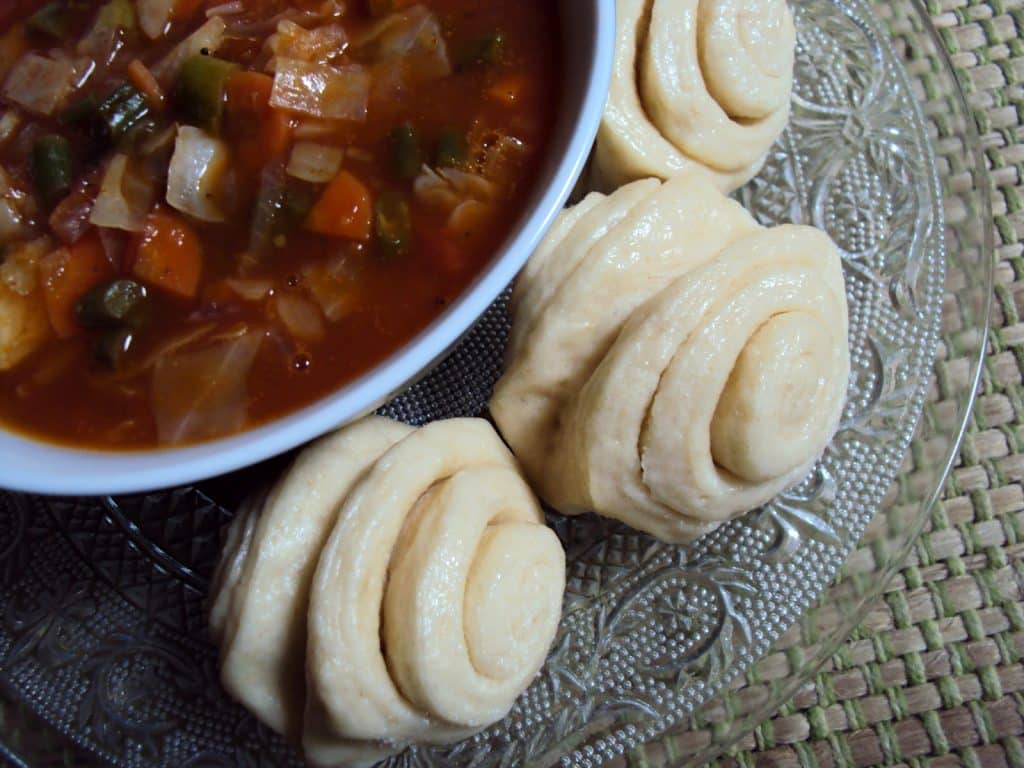 Tingmo or Teemo is another wonderful dish you must not miss in Leh Ladakh since it is packed with practically all of the veggies and fermented bread pieces. Another interesting thing about this dish is that you can ask them to make it either vegetarian or non-vegetarian. Additionally, the flavorful stew can be eaten as a snack or for dinner. Place:Lamayuru Restaurant, The Tibetan Kitchen.
5. Butter Tea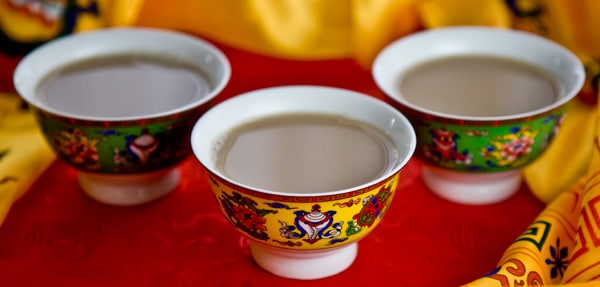 Butter tea is a must-have on every occasion in Ladakh. It is offered during weddings, festivals, and other major Ladakh events. It is consumed throughout the day by the people of Ladakh since it not only offers warmth but also keeps the body hydrated in the chilly, high-altitude environment. It is also known as gur gur chai. It is available in various corners of the city. You can ask the locals for directions and places. Where to Try: Lehvenda Cafe.
6. Mokthuk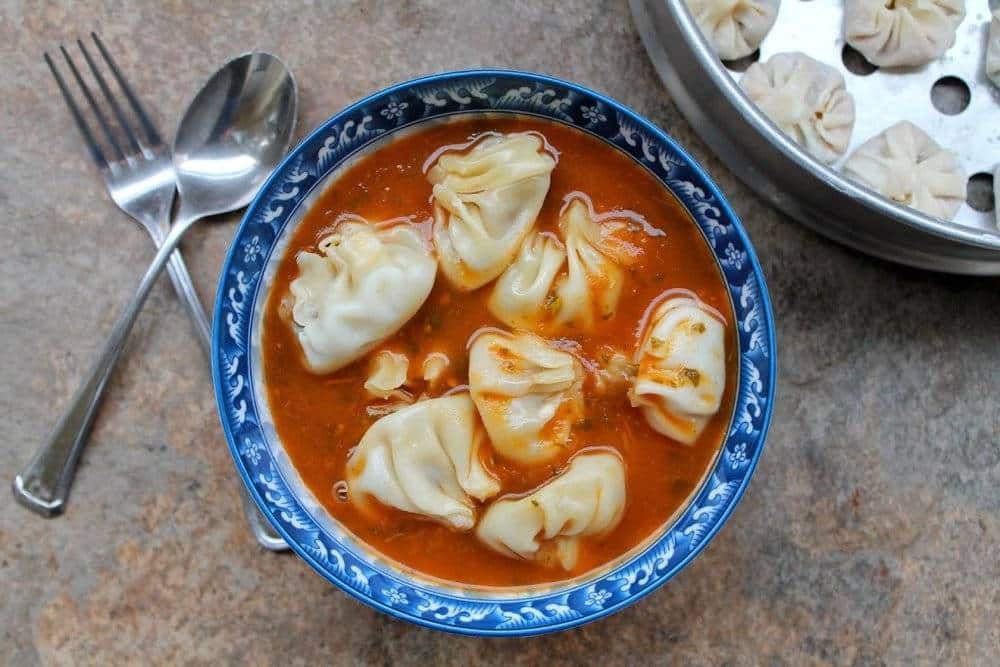 Mokthuk is a fantastic combination of momos and soup, to be distinctive, that has made its mark on the list of most popular meals in Leh Ladakh. The additional veggies in the curry, as well as some distinctive spices from the hills, are enough to provide a delicious twist to your trip. It's a delectable combination that offers a fantastic overall experience. Place:Gesmo Restaurant, Chef's Kitchen Restaurant.
7. Chhrupi (Yak Cheese)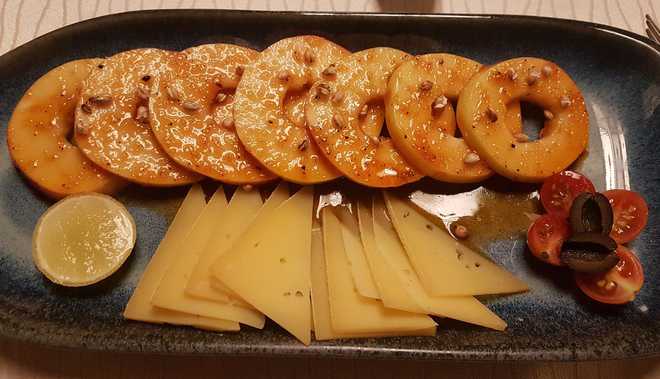 This cheese is a little different from what we usually eat. You can easily find this cheese in different bakeries and is made from yak's milk. The addition of this specific cheese enhances the flavor of dishes like a layer of this cheese on momos is the finest thing you'll ever taste. You can find this cheese in different local bakeries of Leh Ladakh. Place:Bon Appetit. Want to visit and try these dishes? Here is the guide to everything you need to know about visiting the beautiful town of Leh Ladakh.