Want to unwind after a hectic day at office or college? Or are you simply looking for places to hang out with your friends for some quick evening snacks? If it's a YES either ways, then we are here for the rescue. We though of listing few places where you can sit back and relax. Some of the best places for evening snacks in Ahmedabad. Discover the simple pleasures with a mix of sweet and savory delights. Sorted for the evening, right? Treat yourself with the lovely flavorful dishes then! Areee majjja padi jase tamne!
Evening Snacks In Ahmedabad
1. Swati Snacks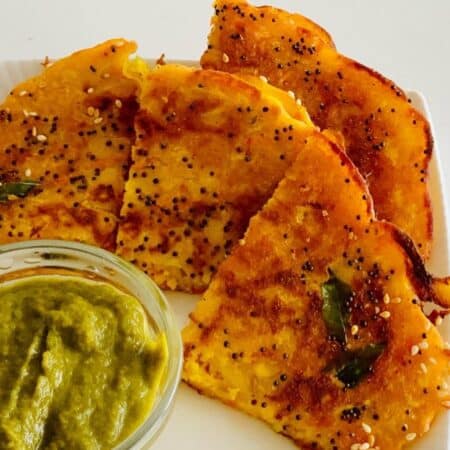 Swati Snacks lies in the busy area in the middle of the city. Once can easily visit this food place after a hectic day at office/college. It is a casual dining place that offers Street Food and South Indian food dishes. Swati Snacks has distinctive and delicious delicacies to offer. They are popular for preparing the food with fresh ingredients which is absolutely flavorful. Likewise, the mouthwatering flavors are based on the traditional recipes of Indian homes! Choose from their great local cuisine and relish the yummy delights. Price – Rs. 600/- approx. Location – Ellis BridgeMust-Try Dishes – Handvo, Patra
2. Tea Post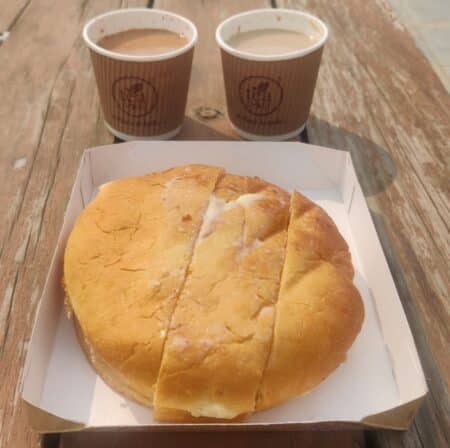 Chai toh pasand hi hogi aapko? You might be thinking, is that even a question. Henaaaa? Chai toh pyaaaar hein! And it is "Sone Pe Suhaga" when the rain drizzles outside! You can catch up with your loved ones during the evening in the cafe and have a gala time. So, for your unending love for chai and snacks you must visit Tea Post cafe. The place serves some delicious cookies, varieties of grilled sandwich, and puff. Coffee and tea are their specialties along with tasty and excellent Gujarati dishes. Price – Rs. 300/- approx. Location – Satellite, Vastrapur,AmbavadiMust-Try Dishes – Chocolate Cookies Biscuits, Samosa, Veggie Fingers, Jam Butter Sandwich, Ginger Pudina Chai
3. Masi Ni Panipuri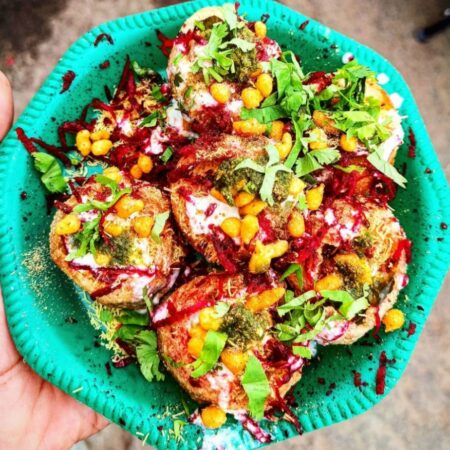 Masi Ni Pani Puri is at Kankaria. If you are looking to treat your taste buds with yummyyyy chaats and pani puri, this is the place!!! The food joint offers absolutely delectable chaat dishes. We are sure that you will fall in love with this fabulous place. Tempting and tasty chutneys, soft puris, chaatpata dahi in the chaat, and beautiful presentation of these dishes! Already drooling, no? Then you must go and indulge into some tasty and best evening snacks in Ahmedabad. Price – Rs. 150/- approx. Location – KankariaMust-Try Dishes – Dahi Puri, Dahi Wada, Ragda Patties, Dilli Chaat
4. Karnawati Dabeli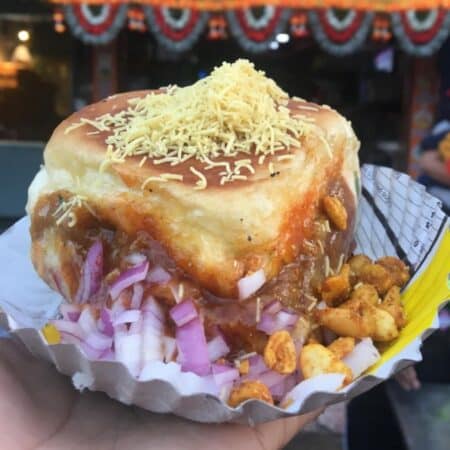 One of the best places that will satisfy your spicy food cravings. Karnawati Dabeli has multiple outlets spread across the city. It is one of the best food places, well-known for serving the most flavorful Vada-Pav and Dabeli. Spend an evening at Karnawati Dabeli and enjoy the tasteful, spicy, and excellent snacks. It is soooo good that you will definitely visit the place often. Additionally, they also provide types of frankie, sandwiches, pizzas, puffs, and quick bite snacks. Price – Rs. 300/- approx. Location –Satellite, Vastrapur, Bodakdev Must-Try Dishes – Vegetable Cheese Sandwich, Butter Dabeli, Spicy Butter Vada Pav, Cheese Choco Sandwich
5. Chai Wai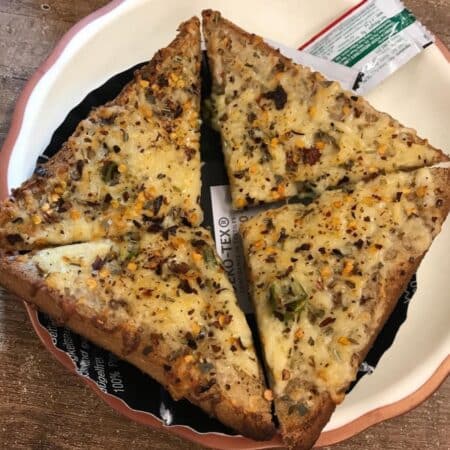 Do you also like your evening tea with some appetizing snacks? A cuppa chai with some Bread Toast or a Bread Butter. A slice of Handvo or a few Theplas. A Cold Coffee with a Cheese Toast or Vegetable Sandwich. Sounds a plan, right? If yes, then you have to visit Chai Wai. It provides wide-range of delectable snacks and beverages. Relax here and work on your laptop while sipping your favorite beverage here. Again, you will be elated to visit this place while it rains outside. The nice and green and pretty atmosphere will make you jump with joyyy! Price – Rs. 400/- approx. Location – SatelliteMust-Try Dishes – Stem Dhokla, Pasta, Cheese Toast, Vegetable Sandwich
6. Kullad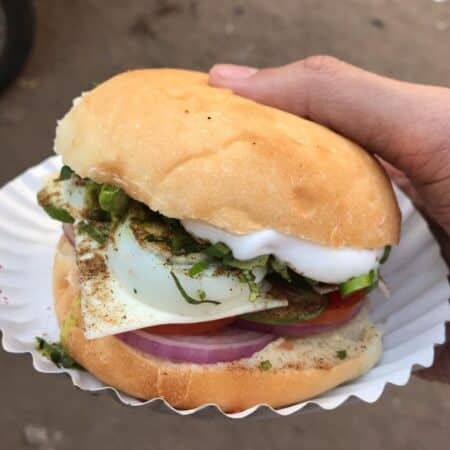 Chal na yaar, Kullad chalte hein. And we are off to this beautiful foood place! Kullads – Souls wrapped in a mud! This statement is as pleasing as Kullad Ma Chai! It is totally satisfying just like Kullads Fries, Pasta, Upma, Thepla, Handvo, and many more dishes. They are known to offer great quality of food that is budget friendly. Oh, and you must not forget to try out their amazing varieties of beverages. Price – Rs. 400/- approx. Location – Navrangpura, Bopal Must-Try Dishes – Aloo Tikki Burger, Kullads Special Trendy Sandwich, Butter Tadka Maggie, Mexican Bun, Oregano Cheese Bun
7. Friend's Maggie and Pasta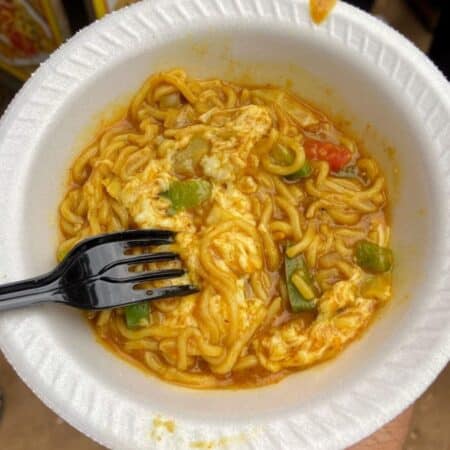 Mostly popular among the college going kids, Friend's Maggi and Pasta Centre is nothing but awesomness! Situated on HL road, this eatery is heaven for all the Maggi and Pasta lovers! They are well-known for serving multiple varieties of delectable Maggi dishes and pasta dishes. Dear food lovers, you know where to rush when you're craving for a Maggi or pasta! You will indeed fall in love with their wide ranging menu. Believe us, you will drool just while watching your food prepared at this place. Enjoy a bowl of Mexican, cheese, tadka, or vegetable Maggi or pasta with your friends and have a lovely evening! Price – Rs. 250/- approx. Location – NavrangpuraMust-Try Dishes – Cheese Butter Pasta, Vegetable Maggi, Tadka Pasta, Double Butter Maggi, Mexican Vegetable Pasta
8. Prajapati Live Dhokla Centre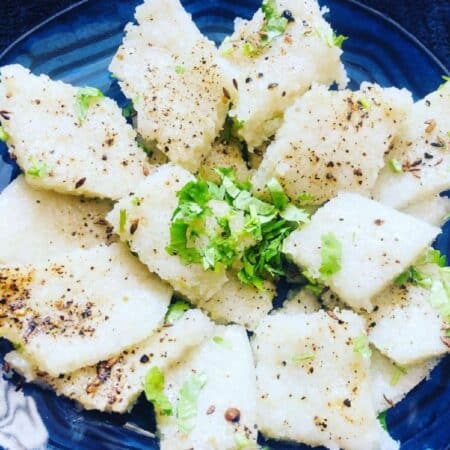 A food joint serving delightful Gujarati cuisine is in Navrangpura. Prajapati Live Dhokla Centre is more popular for offering the Farali Delights. People say that these food dishes are really amazing and worth ordering. Ever tried a Farali Behl with Cheese? If not, then treat yourself with one from this place. You are sure to have a gastronomic experience! You must go their and eat your favored dish to have the best of it. Price – Rs. 150/- approx. Location – NaranpuraMust-Try Dishes – Mix Vegetable Handvo, Khichu, White and Yellow Mix Dhokla, Fry Garlic Dhokla
9. Danny's Coffee Bar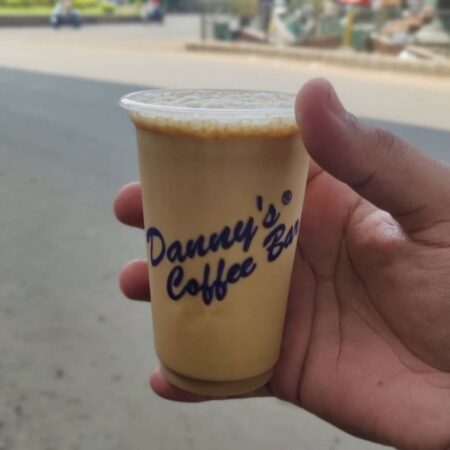 Want a comfy place with comfort food and ambience to unwind yourself? Danny's Coffee Bar is for youuuu! It is a perfect place when you want to hang out with your friends after a hectic day. This food place is best known for serving inviting Cold Coffees and varieties of Puff. Visiting this place today? Then try out it's special dishes. And when you visit the cafe next, you must try out any of their tasty Grilled Sandwich. It's just yummmm! Price – Rs. 250/- approx. Location – Navrangpura, ThaltejMust-Try Dishes – DSP Puff, Cheese Toast, Mexican Grilled Sandwich, Mayonnaise Puff, Italian Grilled Sandwich
10. Ab Chai Pe Charcha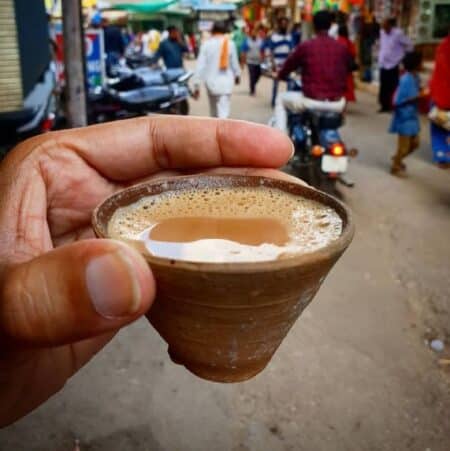 Ab Chai Pe Charcha has multiple outlets spread across the city. It is a beautiful place that offers scrumptious dishes. The spread is well known as best food under best budget cafe. However, it also provides excellent services and has supportive staff members. Enjoy your time here with it's nice ambience and eat "pet bharke khana." Price – Rs. 400/- approx. Location – Satellite, Navrangpura, VastrapurMust-Try Dishes – Cheese Chutney Sandwich, Puff, Maggi So, what are you waiting for? Rush to any of these places and relish the delicious evening snacks in Ahmedabad.