Since COVID-19 pandemic has made all us foodies to break a sweat in our kitchens to actually learn and cook our favorite dishes. The wait for your favorite restaurants and cafes in Ahmedabad reopening is over now. Some of the food businesses are opening up their doors to customers. Just like all you foodies out there, we too are craving to have the tempting outside food. As we are moving forward in this situation, your food craving spots are working just as hard for you. The food businesses in Ahmedabad are reopening slowly. They are now opening up their doors while keeping in mind the social distancing norms and safety procedures. Many cafes and restaurants have started their deliverys and takeaways. All these places will satisfy your outside food cravings while keeping up with the social distancing. Meanwhile maintaining proper hygienic practices has become a necessity nowadays. As we are taking steps in supporting small and local businesses, why not do that and also satisfy our foodie palates.There many homebakers and a few food businesses reopening in Ahmedabad. Furthermore, it is important for us to support them. Here we provide you the list of food places in Ahmedabad that are now open for dining, delivery and take out.
List of Places Reopened
1. Brown Waves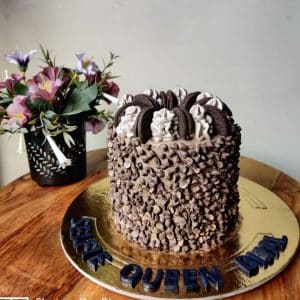 Looking for perfectly home baked goodies? This homebaker has opened her door just for you! Brown Waves promises you the perfectly baked goodies with utmost safety at your door steps. Yes, you heard that right! Brown waves is now open for taking orders and delivering at doors.
2. Cravenzaa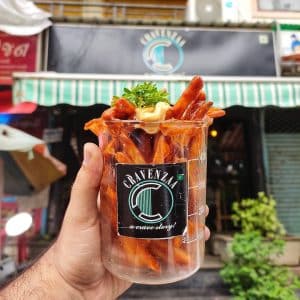 With the best intentions of providing the tastiest quality, Cravenzaa is now open for delivery. Especially, if you are craving sandwiches, shakes and fries then this is the place to satisfy it. Even in this pandemic situation, you can have delicious outside food while sitting at home.
3. Jugaadi Adda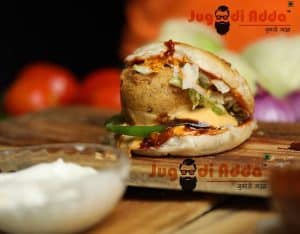 The one of the best Bombay styled vada pav in town is reopening during the pandemic! Yes, you heard it right! Jugaadi Adda outlets of Shastrinagar and Mansi Circle now are opened up for delivery.
4. Sushimolay (Shimoli Mehta)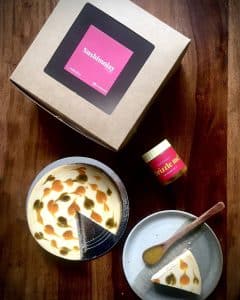 Say Cheesecake! This talented homebaker brings you the best variety of cheesecakes and much more. With the promise of amazing tasty treats in store for you.
5. DC Frankie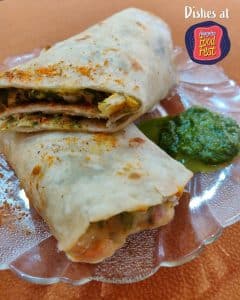 DC Frankie is back to serve you the most delicious frankies during the pandemic. They have started takeaways making sure that your frankie is prepared with the most hygienic environment.
6. Tart Temptation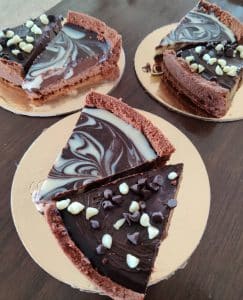 Tart Temptation is a self-taught baker serving the most addictive tarts. If you're looking for an easy way out to satisfy your tart cravings in Ahmedabad then Tart Temptation is the one destination for you.
7. Let's Dough This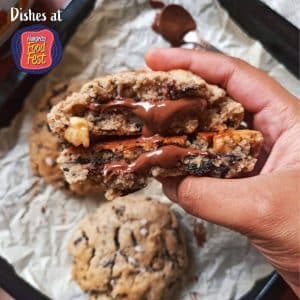 Aren't you already drooling over the above photo? We are too! Let's Dough This specializes in providing you all the drool-worthy desserts. Why just drool? when you can eat it! They have started accepting takeaways, you can reach out to them now.
8. La Shake Esfera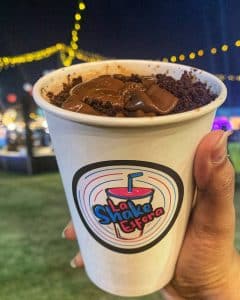 Stressed at home? Well Stressed when spelled backward is Desserts! With making sure all the WHO guidelines and precautions, La Shake Esfera is open for dine ins and takeaways.
9. Live, Love, Bake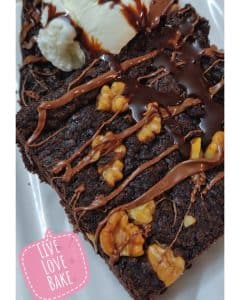 Don't you want to just dig your teeth directly into this amazing brownies? You can have it without any hard work. Live, Love, Bake specializes indeed in the most melt in the mouth brownies and it is now open for takeaways.