Make your this Janmashtami eat-list a sweet treat. Serve this hot and cold desserts to Lord Krishna and enjoy them with your family and friends. They are home-cook or easy to get on any sweet shops. We've got a list of Janmashtami sweets, they're:-
1. MALPUA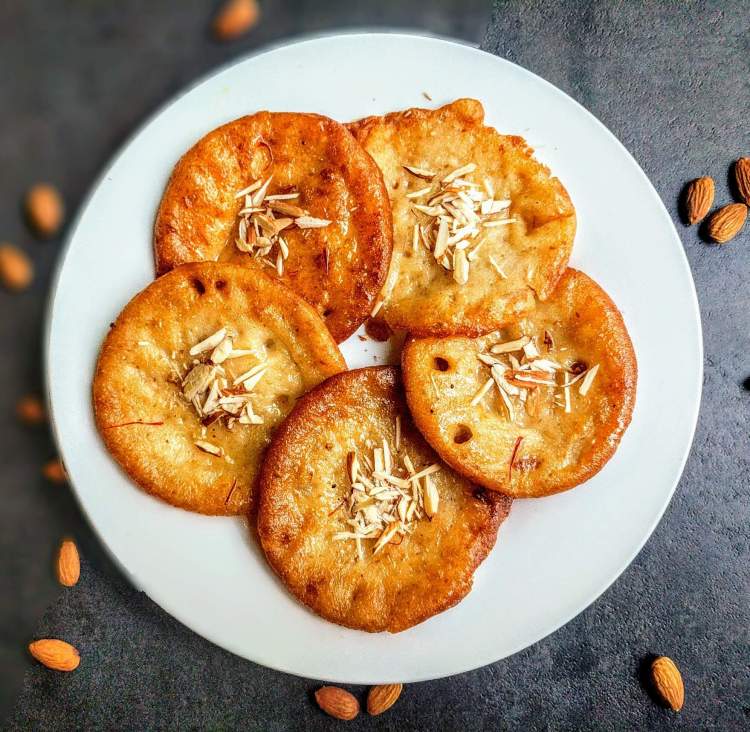 This Indian pancake with sugar syrup is must to add for Janmashtami eat-list. As Gujaratis are fond of eating sweets the most, this is the one for you. Perfectly crispy and brown Malpua can add sweetness to your day. You can get it from – Bikanerwala
2. SAFFRON SWEET RICE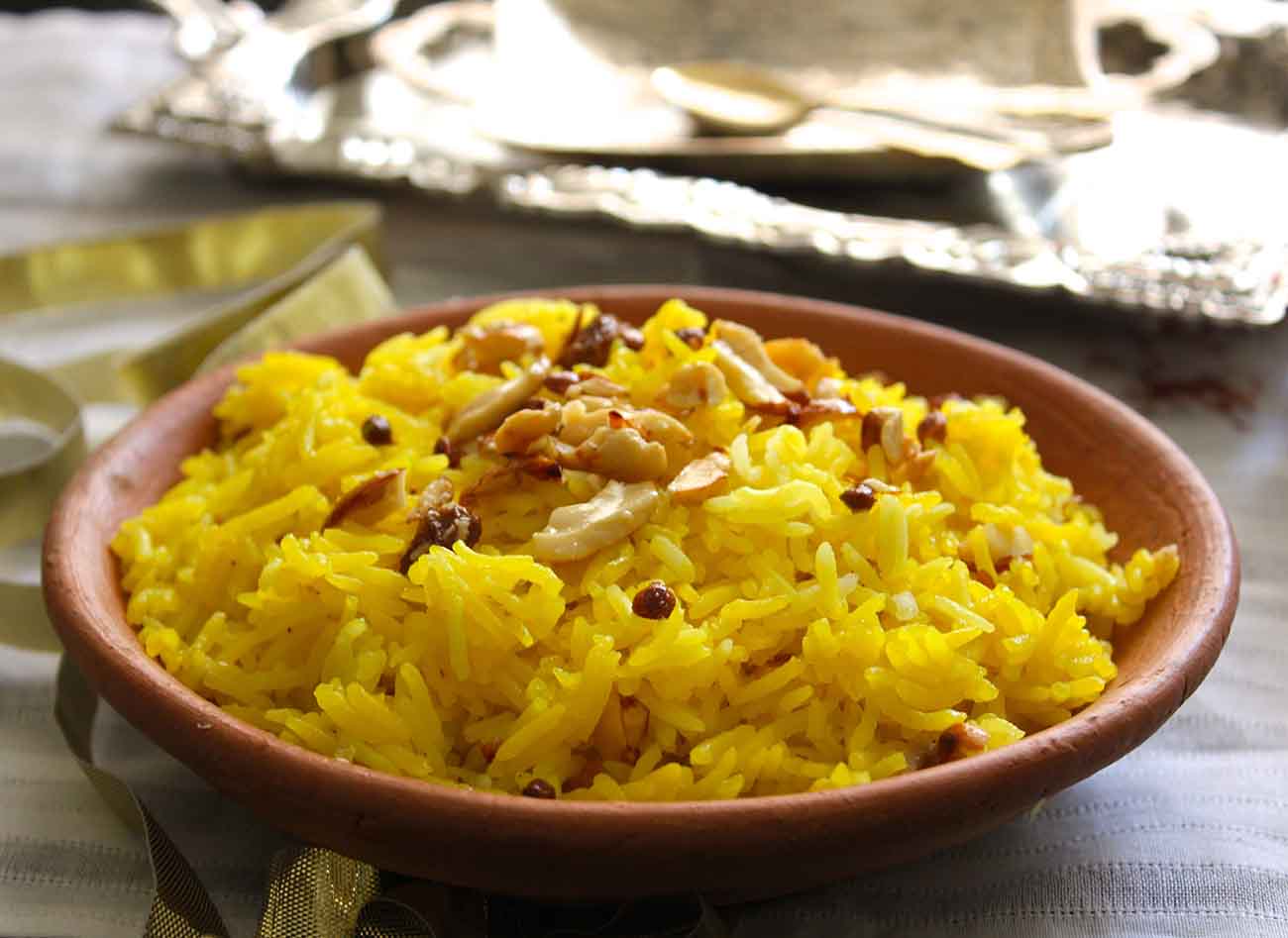 This sweet rice is a must-try dish for Gujaratis. Saffron and cardamom give the dish a nice flavor. Saffron sweet rice garnished with dry fruits and silver leaf is a must-eat list for this Janmashtami. If you want to try to this sweet delicacy, then you can check it out here – Saffron Sweet Rice
3. GULAB JAMUN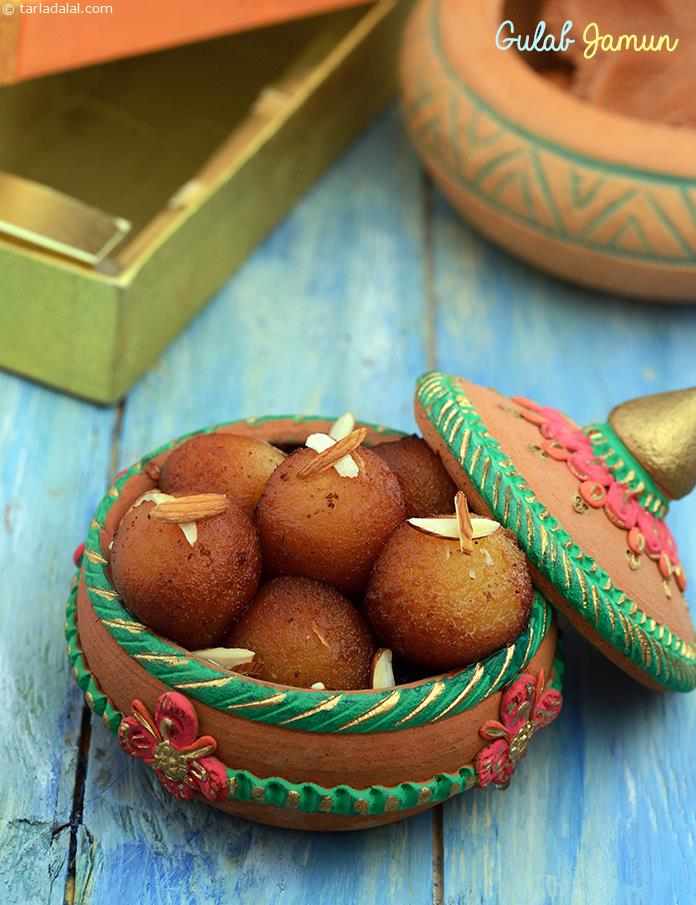 Gulab Jamun along with a Rabdi is a special delight dessert served to Lord Krishna. It's a favorite dish for Indians. Sugar syrup and rabdi add extra sweetness to the brown balls garnished with flower petals and dry fruits. You can get it from- Champaji Farsan and sweet house
4. KHEER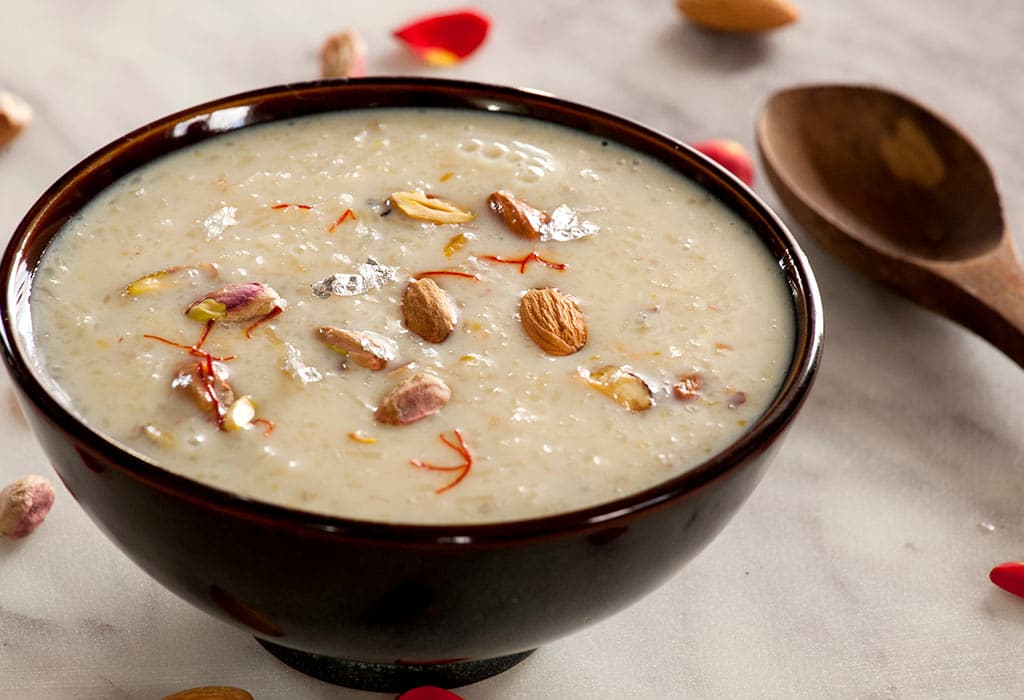 India's every festive has a Kheer in it. Whether hot or cold, it's still delicious and Puri can be a good complementary for it. Who buys it from vendors when you can have the best at your home!
5. SHRIKHAND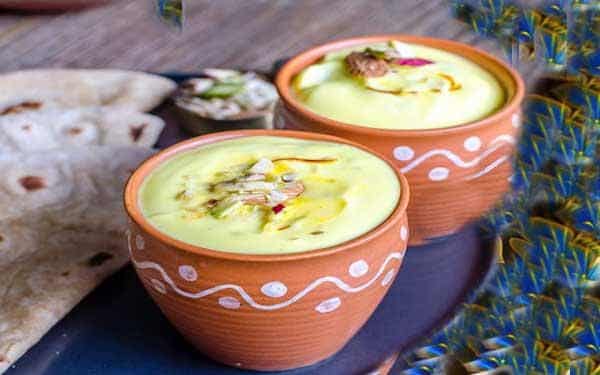 A delicious souffle of beaten curd and sugar is a famous dessert in the states of Maharashtra and Gujarat during the Janmashtami Utsav. A must-try dessert for people who love sweet yogurt. You can get it from – Vipul Dudhiya Sweets
6. MALAI PEDA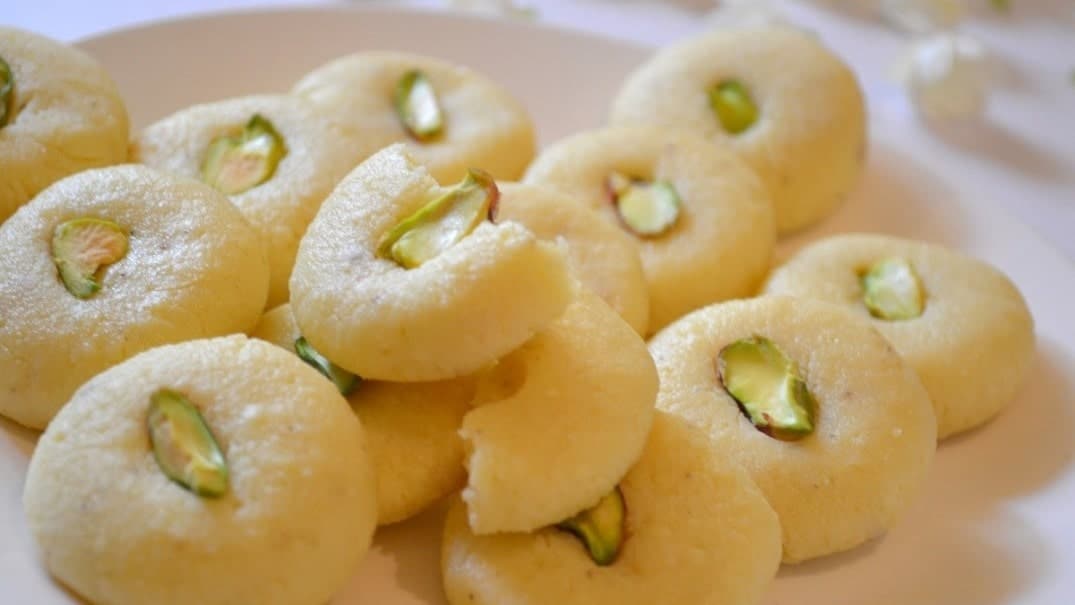 This round sweet made with condensed milk and milk powder, garnished with pistachios and almonds are popular in almost every state. Malai peda is perfect for every occasion. You can get it from – T.G. Penda So, now that you've got a list of Janmashtami sweets, make sure you try them all!