Are you a Gujarati in the US? Do you miss the taste of the delicious authentic Gujarati cuisine? Well, fear not! For today we bring you top 5 Gujarati Restaurants that have taken the taste of our soil along with them to the US.
From authentic savoury snacks to mouth-watering Kathiyawadi and Gujarati comfort food , we have your various cravings covered. These must try Gujarati restaurants in the US will give you the same feel of our delightfully wholesome and hearty food and warm and welcoming environment.
Top Authentic Gujarati Restaurants in USA
Vatan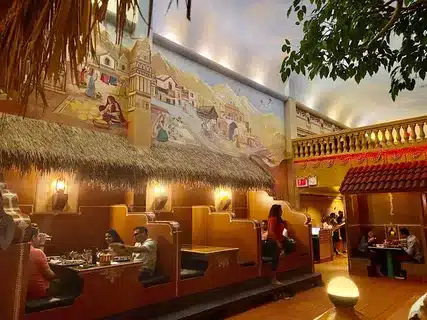 Food can really take you to a different place but this restaurant didn't only go all out in the selection of food but they also went all out to create a home-like environment for all the Gujju foodies in the USA. Vatan has an exceptional ambience with a village-like setup and aesthetically appealing ambience with finely crafted utensils.
Located in New York, they are known for their all you can eat delicious prix fixe menu which even has Jain, Swaminarayan and Kosher options which serves an abundance of authentic delectable dishes.
Must Try : Appetizer Thali, Entrée Thali.
Location : 409 3rd Ave, New York, NY, United States. (Get directions)
Kathiyawadi Kitchen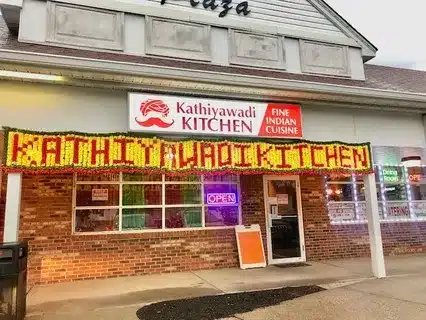 Are you a fan of Kathiyawadi food? Then, the next Gujarati restaurant in the list is for you. Located in New Jersey, Kathiyawadi Kitchen is a must try place for all the foodies. They have tummy-filling all you can eat unlimited Kathiyawadi, Gujarati and Punjabi Thalis. Moreover, they also have a wide variety of other delicious dishes from Indian cuisine.
Must Try : Gujarati Thali. Kathiyawadi Thali.
Location : 20 Jernee Mill Rd store 3, Sayreville, NJ, United States. (Get directions)
Pakvaan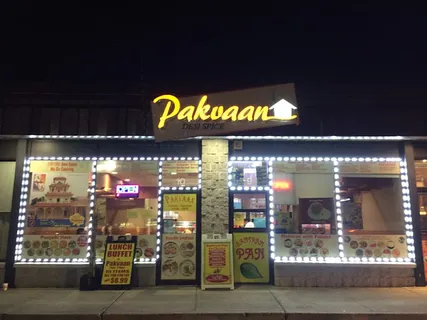 The famous Pakvaan is a humble abode in New Jersey that serves lip-smacking Gujarati and Kathiyawadi food. They serve rich authentic Indian food that will justify those craving taste buds of yours. From tasty snacks like Methi Gota to delicious desserts like Gajar Ka Halwa (Carrot Halwa), they have you covered with splendid servings.
Must Try : Aloo Paratha, Masala Butter Milk.
Location : 1700 Oak Tree Road Sugar Tree Plaza # 9 & 10, Edison, NJ, United States. (Get directions)
Surati Farsan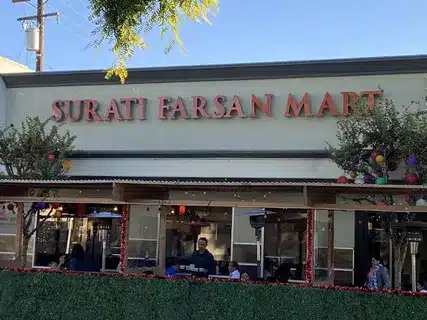 This is the place you were looking for, for those same classic Gujju snacks or Farsan like Khandvi, Sev Khamani and a lot more. Surati Farsan or Surati Farsan Mart is literally the must try Gujarati place for their fingerlicking Gujarati and Indian snacks and desserts.
Although 'Mart' in name Surati Farsan isn't limited to that, they serve tummy filling food liike Dosa and Burgers as well. Their words quite describe them the best, 'traditional vegetarian Indian snacks and desserts served in an informal and colourful environment'.
Must Try : Fafda, Bhel Puri.
Location : 11814 186th St, Artesia, CA, United States. (Get directions)
Gopal Veg Restaurant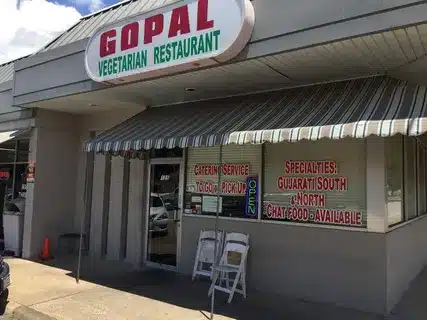 When you talk about the best Gujarati Restaurants in the USA, this is one name you'll always hear. Gopal Veg Restaurant is a restaurant that describes their food as 'modern interpretation of classic dishes'.
The delectable and scrumptious options available here will always keep you coming back, they have Thalis, specials according to days, Indian food, Nepali food, Vegan options and each of them compete with another for their rich quality, taste and texture.
Must Try : Vaghareli Khichdi, Methi Paratha.
Location : 125 S Central Expy, Richardson, TX, United States. (Get directions)
Run to these Top 5 Gujarati Restaurants in USA that will give you tears of joy with their authentic Gujarati and Indian Food. They create the perfect environment for you to meet more Gujaratis in USA. Let us know your favourites from this list and subscribe to our newsletter.