'Smell of wet sand mixed with the grilled smell of bhutta' Doesn't this just transport you to that cold and fluffy feeling of the monsoon weather? And if you are a foodie like us you must also have started making a list of dishes for you to enjoy during the rains. So that you don't forget to indulge in this monsoon! With the pouring rain outside there is only one thing a foodie's heart craves for Mouth-watering food. Therefore, here we bring to you 10 of the most Tempting Food Dishes To Relish This Monsoon.
1. Dalwada and Mirchi Bhajiya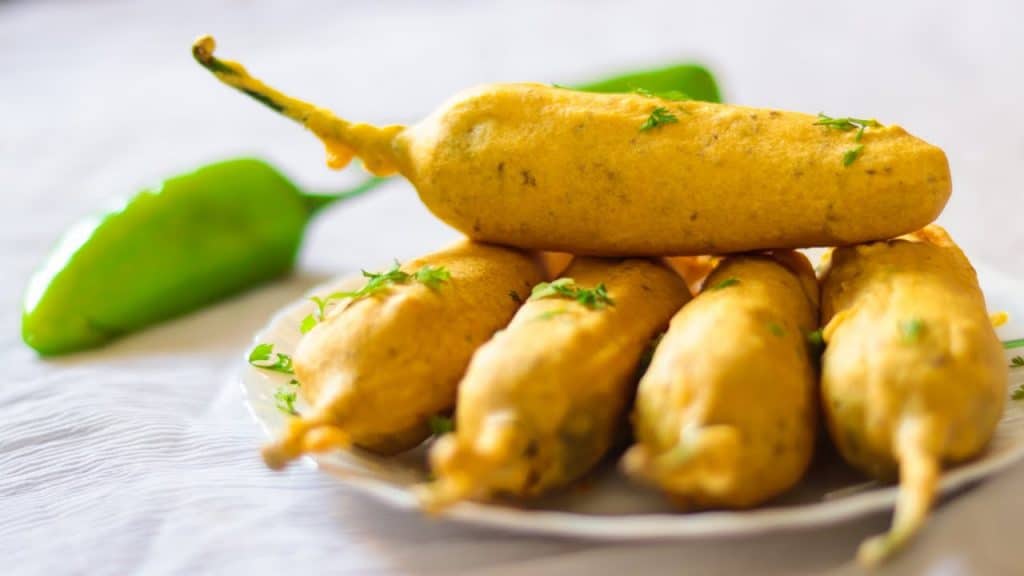 Rains and Dalwada just go together hand in hand. Monsoon is the best season to indulge in your favorite varieties of bhajiyas and pakodas like dalwada and mirchi bhajiyas.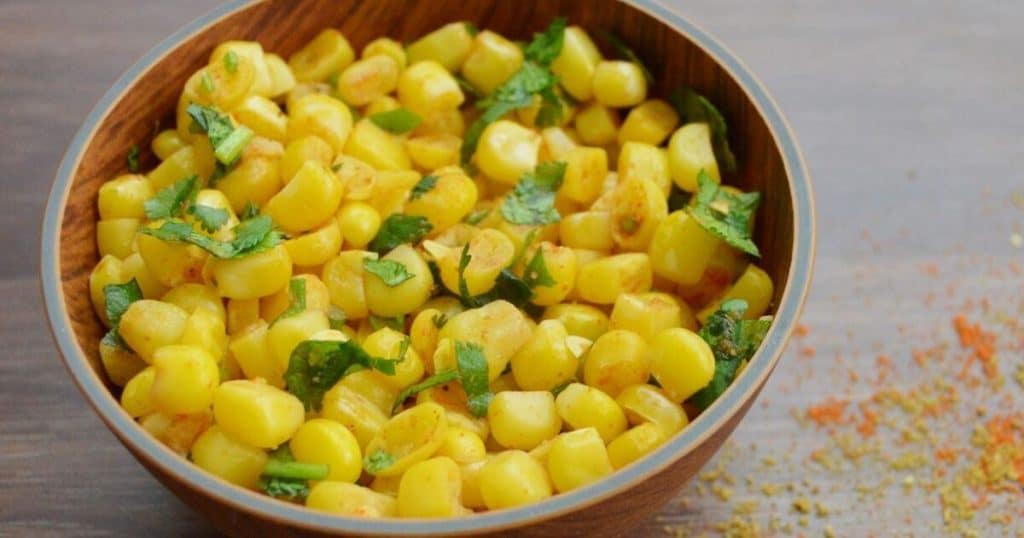 If you are in love with the combination of sweet, sour, and spicy like us then you should have some 'sika Hua bhutta' in the rains. Rains and corn are something that just goes hand in hand like a match made in heaven. Simply ensure that your bhutta is appropriately garnished with plenty of lime juice and spice.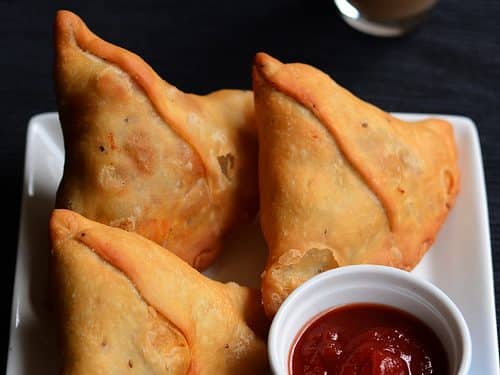 Pipping hot plate of samosa and a cup of tea are the two things that will make your rainy evenings chill. Doesn't matter if you make them at home or just bring them from outside. Additionally, there is a variety of samosas available these days like Chinese samosa, air-fried samosa, paneer stuffed samosas, etc.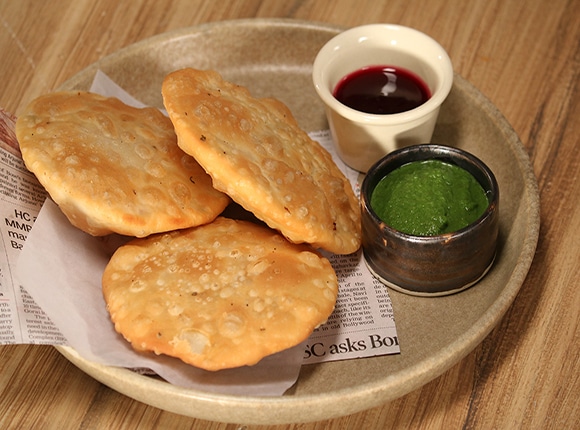 What more do you want while it's pouring than lip-smacking kachoris paired with ketchup and mint chutney? Doesn't it sound fantastic? Our mouths have already started watering!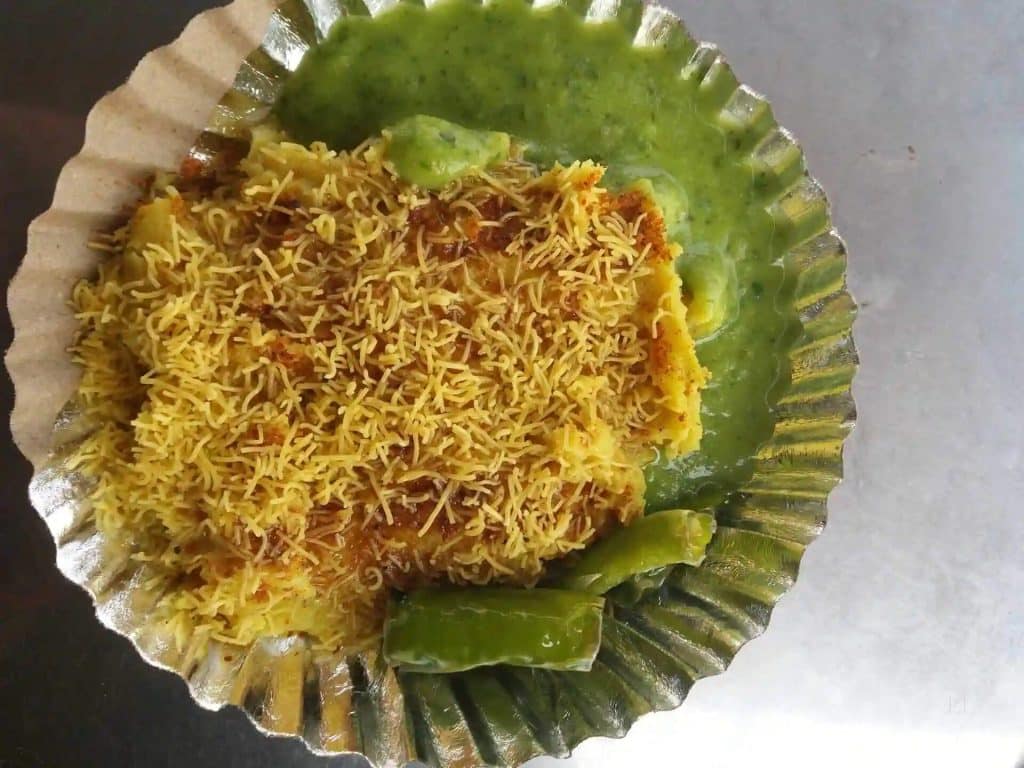 This delicious, spicy, sour steamed dish is prepared with besan and topped with butter, sev, and coriander is a year-round favorite Gujarati dish, but it is especially popular during rains. There are different types of variations of this dish but each has its touch of cheese, spices, fusions, and so on. Whatever the variation of this meal you taste, it will melt in your mouth and fulfill your hunger.
Ragda Pattice is another street food that you will love to relish during the rainy season. The shallow fried Aloo Tikki with sweet-sour green and tamarind chutney topped with pipping hot ragda is the best dish you can enjoy in the amazing weather.
7. Maggi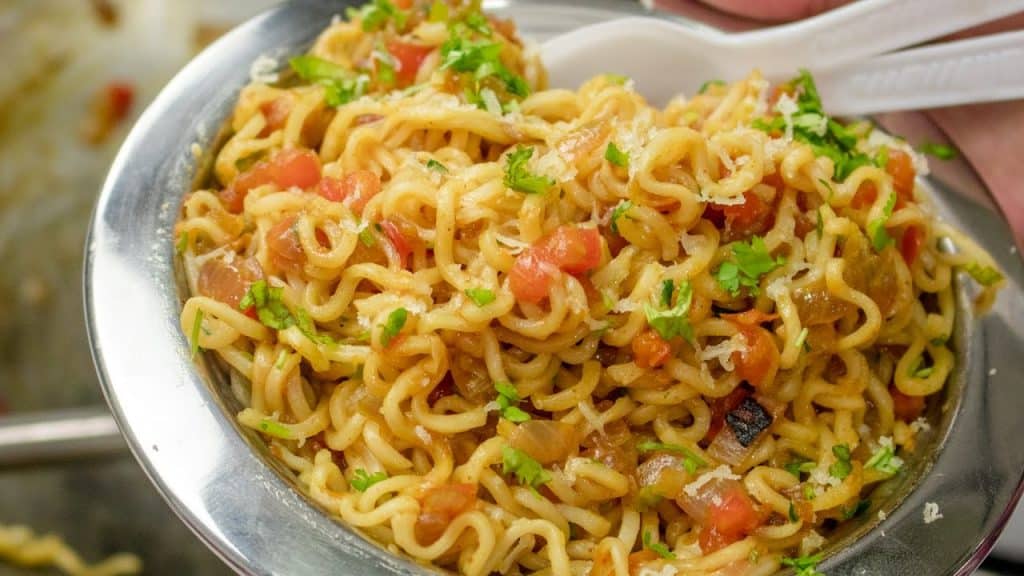 Hot and spicy plate of maggi is something that is a must-have during rains. If you are tired of having the same typical monsoon dishes then this is something that is something different from your regular everyday monsoon season palate. In addition to that if you ever feel like experimenting with your regular maggi then they have a whole collection of maggi noodle recipes to try out from.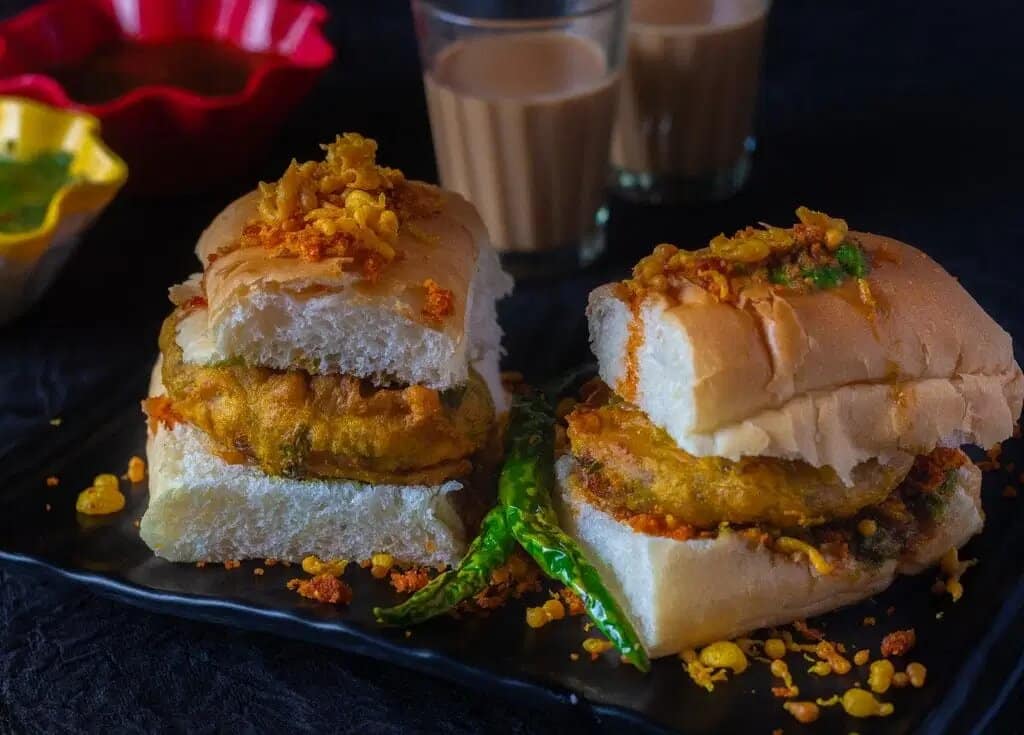 We all are so glad that Mumbai's signature dish is available with such ease in every other city of India, especially during monsoons. With the joy of warm lip-smacking vada-pav, you can beat the cold raindrops.
9. Momos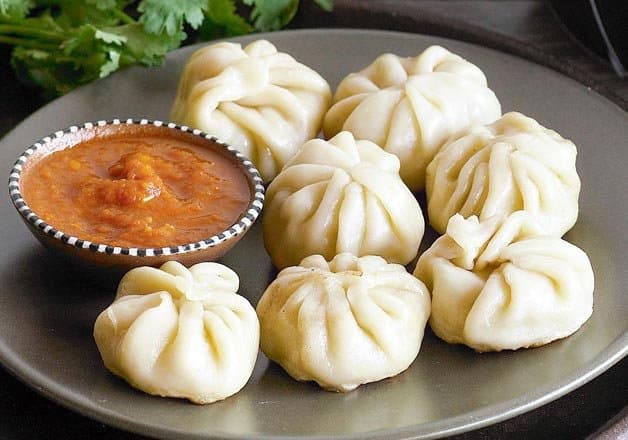 This rainy season, a plate of amazing momos is a must-have. Hot steaming momos with spicy garlic chutney and mayonnaise will transport you to the gates of heaven.
This season not only offers joy, but it also comes with flu and viruses. And there is anything that we have learned from the pandemic is to become more serious about our health. A bowel of nutritious soup will keep the illness at bay while simultaneously pleasing your warm taste senses. Don't these tempting dishes seem like a warm hug on a cold rainy day? They are nothing but the ultimate monsoon comfort food that can make any rainy day perfect.