Don't be upsetti, Get a Spaghetti. It is one of the delectable Italian cuisines. In fact, the best feature of spaghetti is that it comes in a variety of flavors. Moreover, it looks extremely appetizing. It is an Instagram-able food dish to be precise. Well, if you haven't tried different flavors yet, here's your chance. So, presenting 5 different kinds of Spaghetti to try in Ahmedabad.
5 Different Kinds Of Spaghetti To Try In Ahmedabad
1.
Aglio e Olio From Cafe De Italiano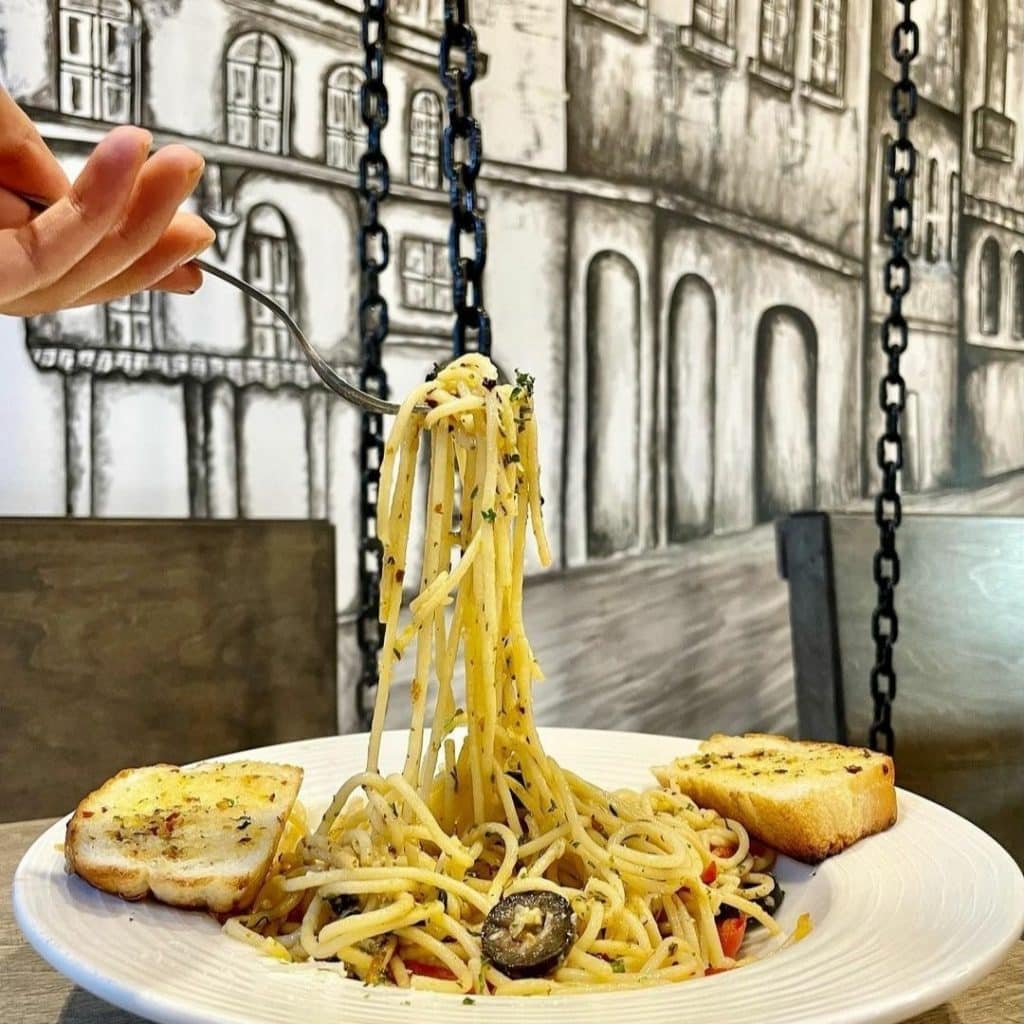 Aglio e Olio is everyone's favorite. Who doesn't like this flavor? Tossed in garlic and pepper, this spaghetti dish soothes every taste bud. It is served with garlic bread of course. And contains the choicest spices. Garnished with olives and red pepper, it is a dish worth every penny.
Avg Cost: ₹300
Location: Sindhu Bhavan, Ahmedabad
2.
Tandoori Spaghetti From 1441 Pizzeria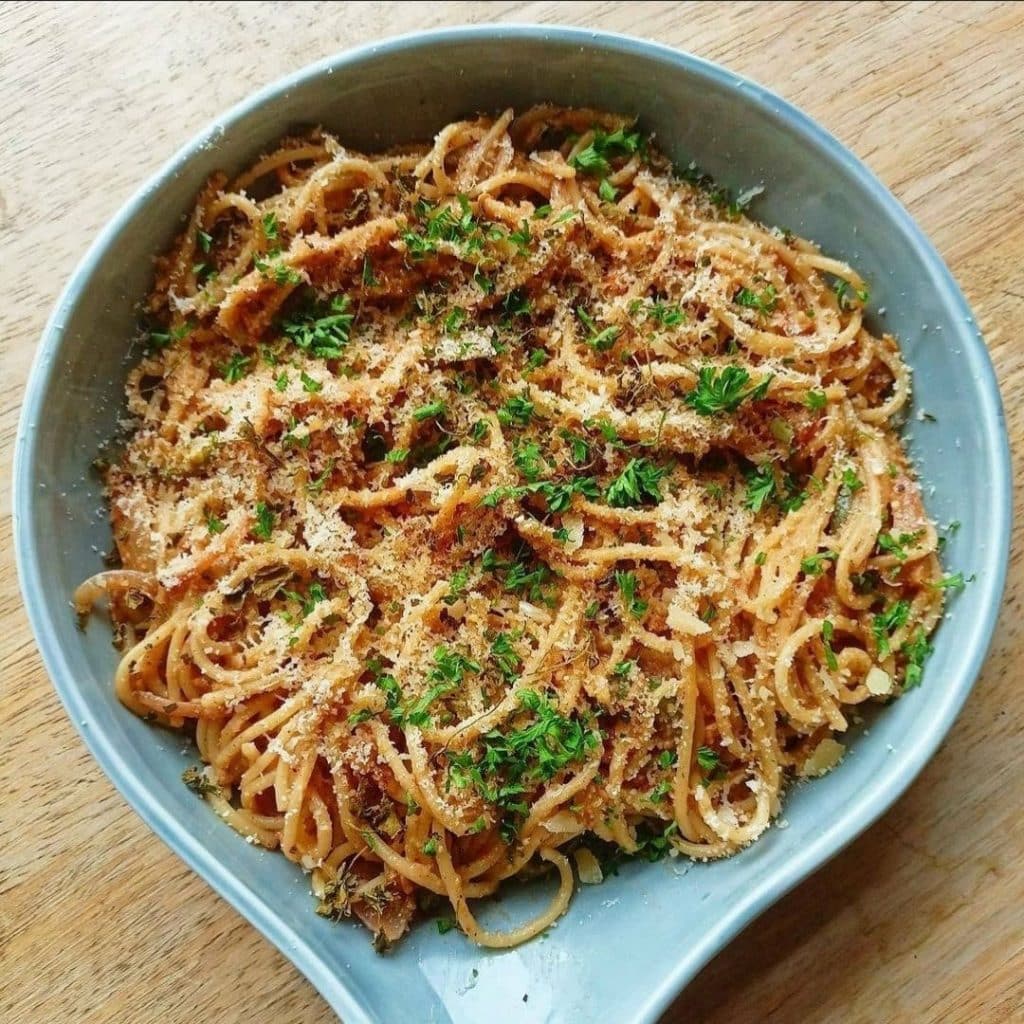 Looking out for an Indian twist in spaghetti from 1441 Pizzeria? Dashed in Indian masala, this spaghetti is unmissable. Moreover, it contains authentic tandoori flavor. Blended in sauces and parmesan, Tandoori Spaghetti wins our Indian heart. To sum up, the Indian twist is worth trying out.
Avg Cost: ₹290
Location: Navrangpura, Ahmedabad
3.
Spaghetti In Cheese Sauce From Muse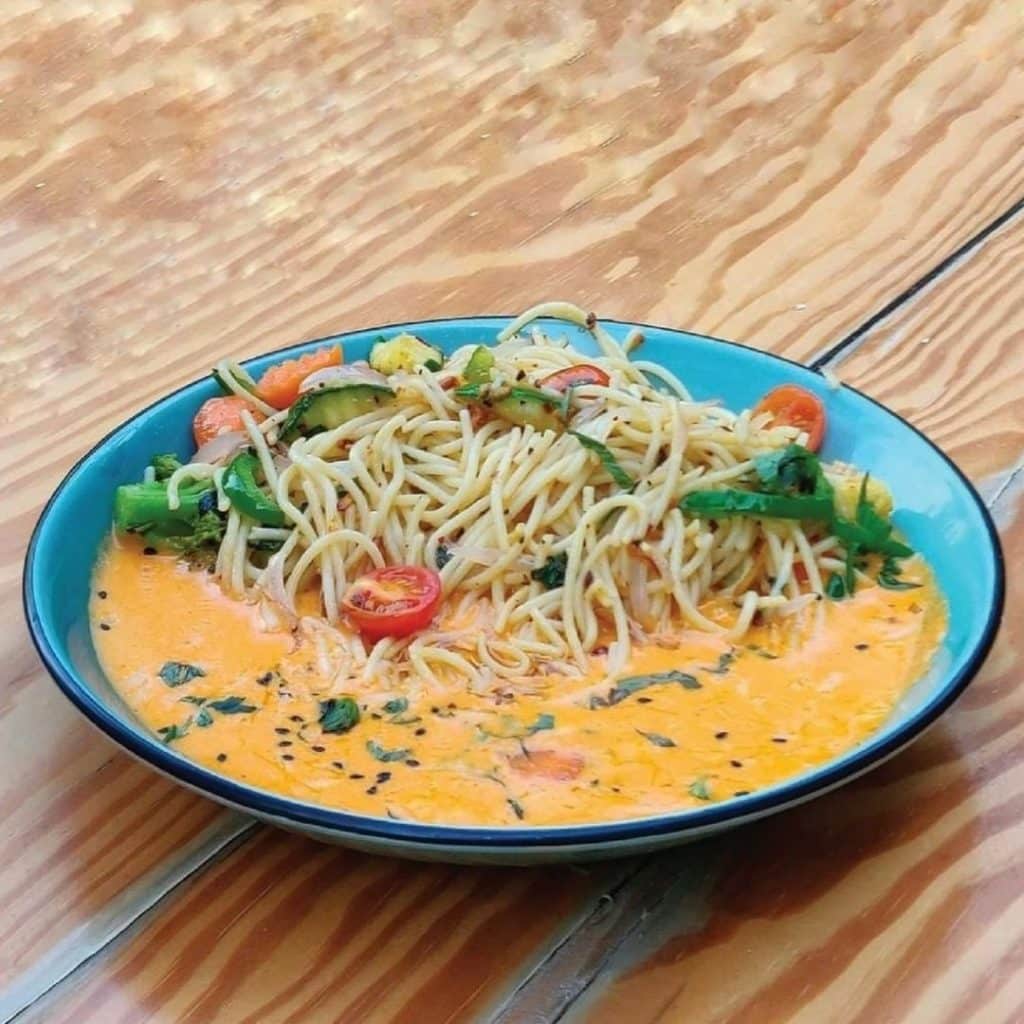 Cheese and spaghetti, a delicious combination indeed! We always add extra cheese to our dishes, right? Now imagine a dish filled with cheese sauce and spaghetti! Tempting isn't it? Muse serves this delicacy. Blended in cheese sauce, veggies, and tomatoes, this dish is every foodie's dream. Of course you are drooling now!
Avg Cost: ₹350
Location: Bodakdev, Ahmedabad
4.
Spaghetti Parma Rosa From Sale And Pepe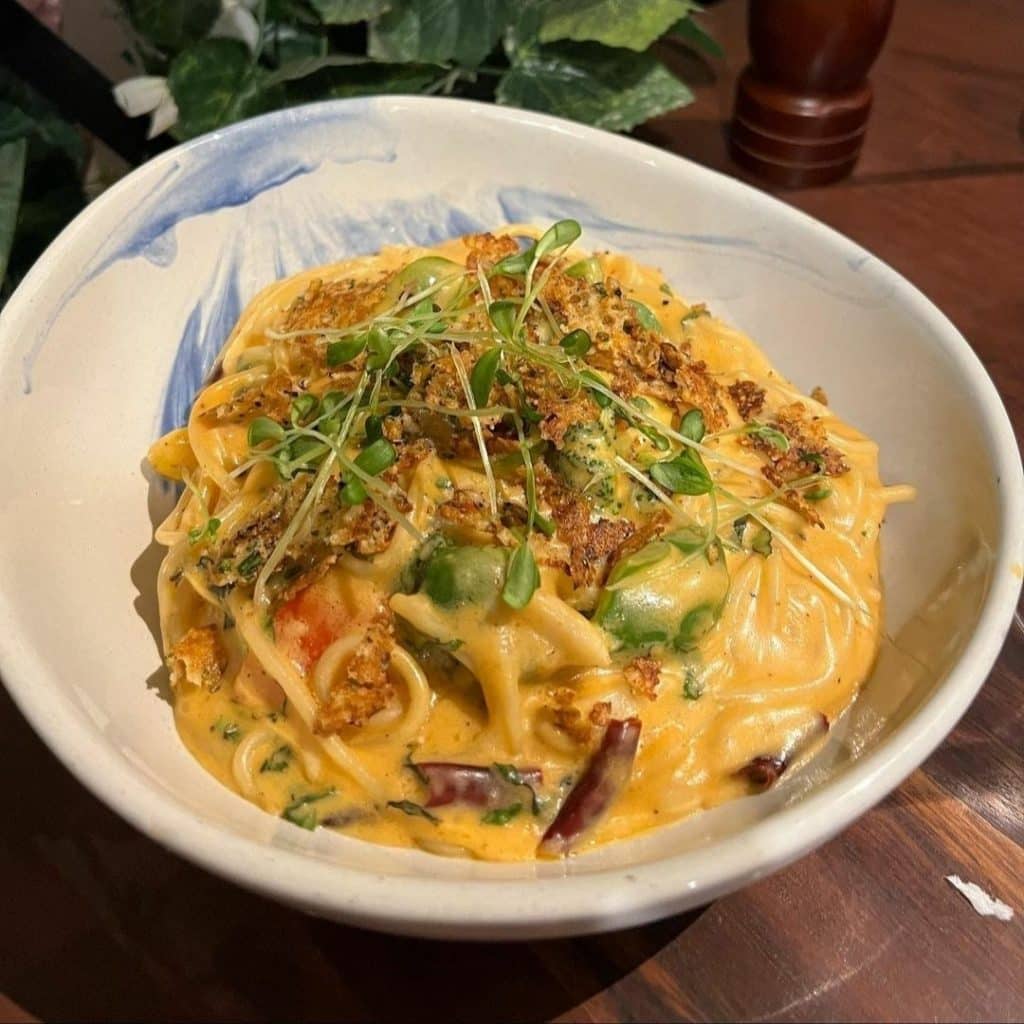 Spaghetti Parma Rosa is as fancy as its name. Creamy textured spaghetti is served with amazing garnishings on top. In fact, it tastes spicy and of authentic Italian flavor. Sale And Pepe serve the best Parma Rosa in town. To sum up, everyone should at least try it once.
Avg Cost: ₹350
Location: Thaltej, Ahmedabad
5.
Pink Sauce Spaghetti From The Blue Oven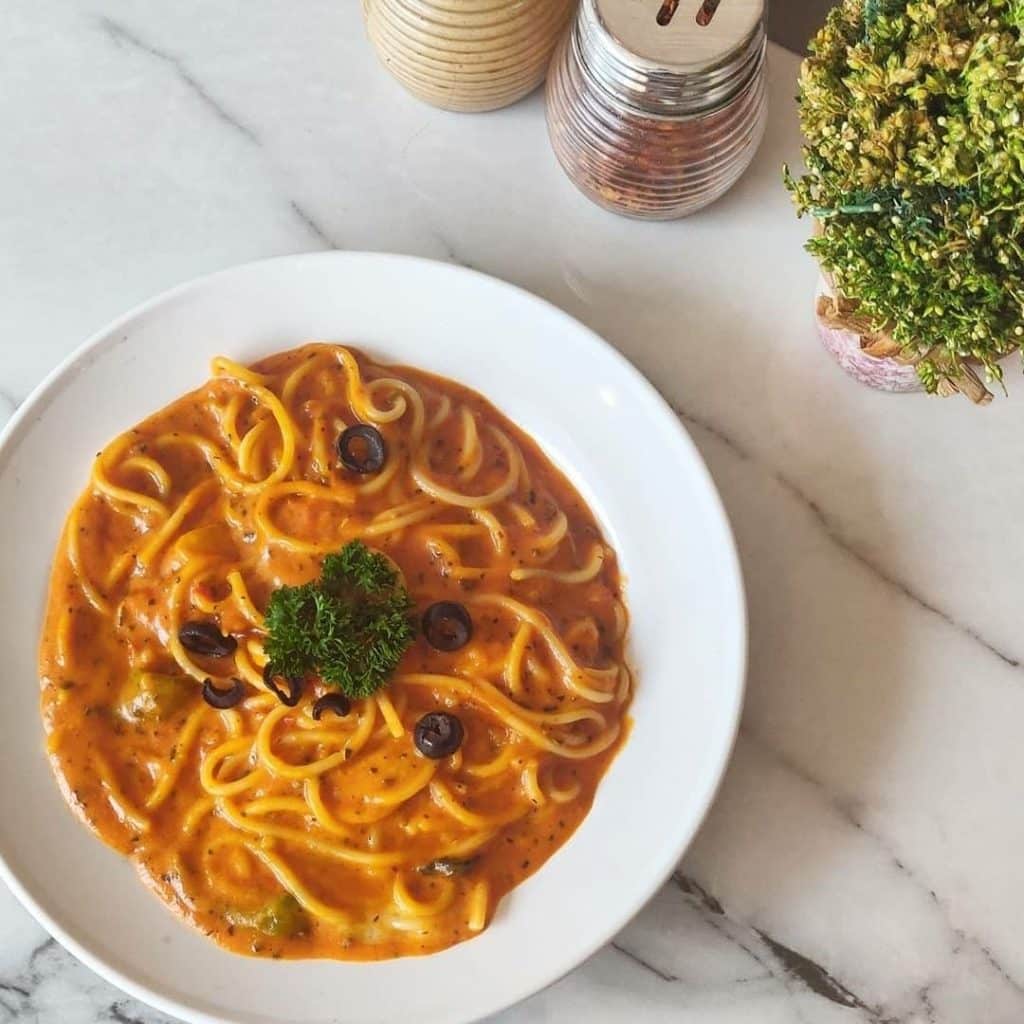 Pink Sauce Spaghetti from The Blue Oven is a fulfilling dish. Also, it is enough for two people and tastes fantastic. Blended in distinct flavors and veggies, this dish cannot be found anywhere else. Drenched in a creamy sauce, Pink Sauce Spaghetti is drool-worthy. In short, it can become the talk of the town.
Avg Cost: ₹300
Location: Vastrapur, Ahmedabad
So, these were the 5 different kinds of spaghetti to try in Ahmedabad. The pictures are enough to lure us to try these flavors out. Don't wait anymore, visit one of these outlets now!