Urban Chowk is one of the happening places in Ahmedabad. Are you looking out for a fun evening with scrumptious food? Then, this is the place for you. In fact, the place has multiple outlets serving varied and delicious dishes. It might be quite a dilemma to select dishes out of so many options. So, we have curated a list of must-try food dishes at Urban Chowk. Trust us, these dishes are totally lip-smacking!
Must-Try Food Dishes At Urban Chowk
1. Garlic Pullout Bread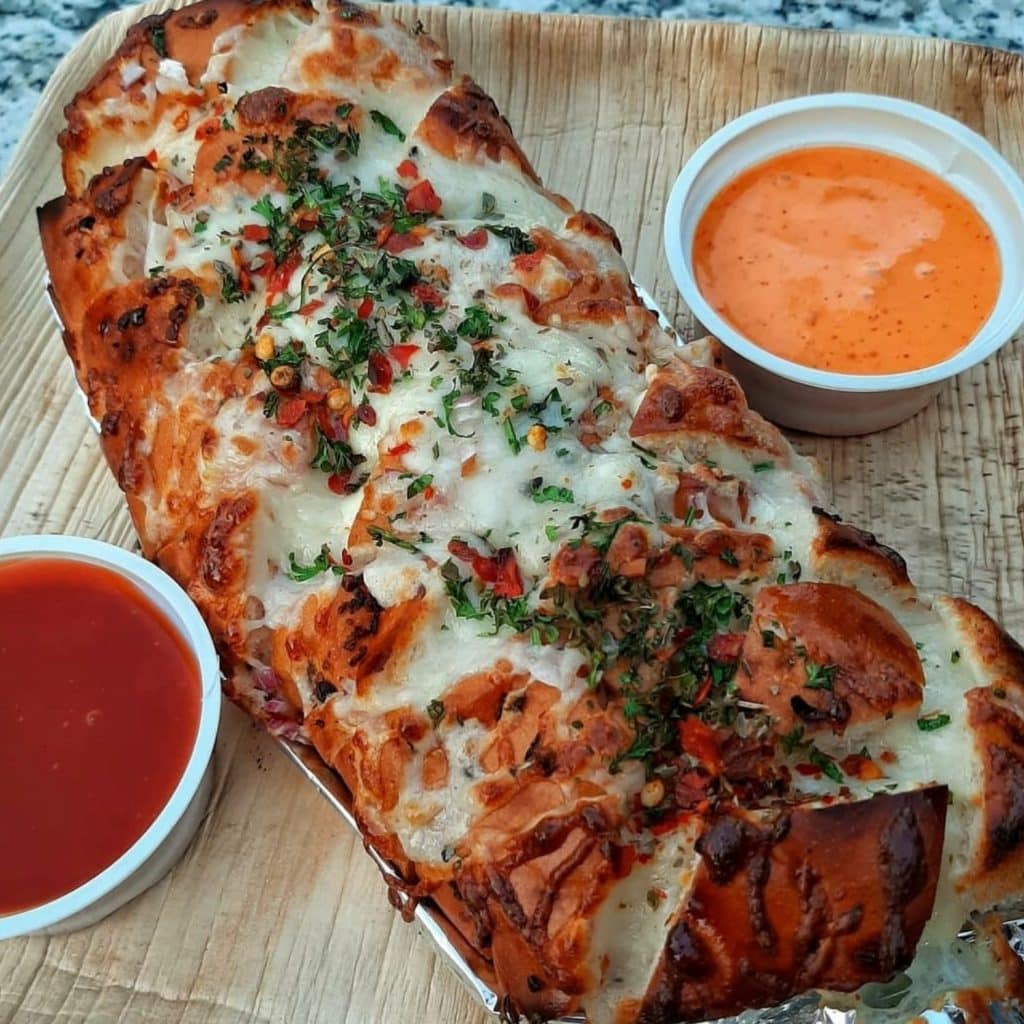 Garlic Pullout Bread is definitely an unmissable dish. Filled with cheese and garlic paste, this bread is irresistible. Also, you get the perfect cheese pull out of this delicacy. And, it is garnished with chili flakes and oregano to enhance the taste. So, dip your piece in sauces and relish this dish.
Cost: ₹190
Stall: Aarya's Grill
2. Papad Stuffed Paratha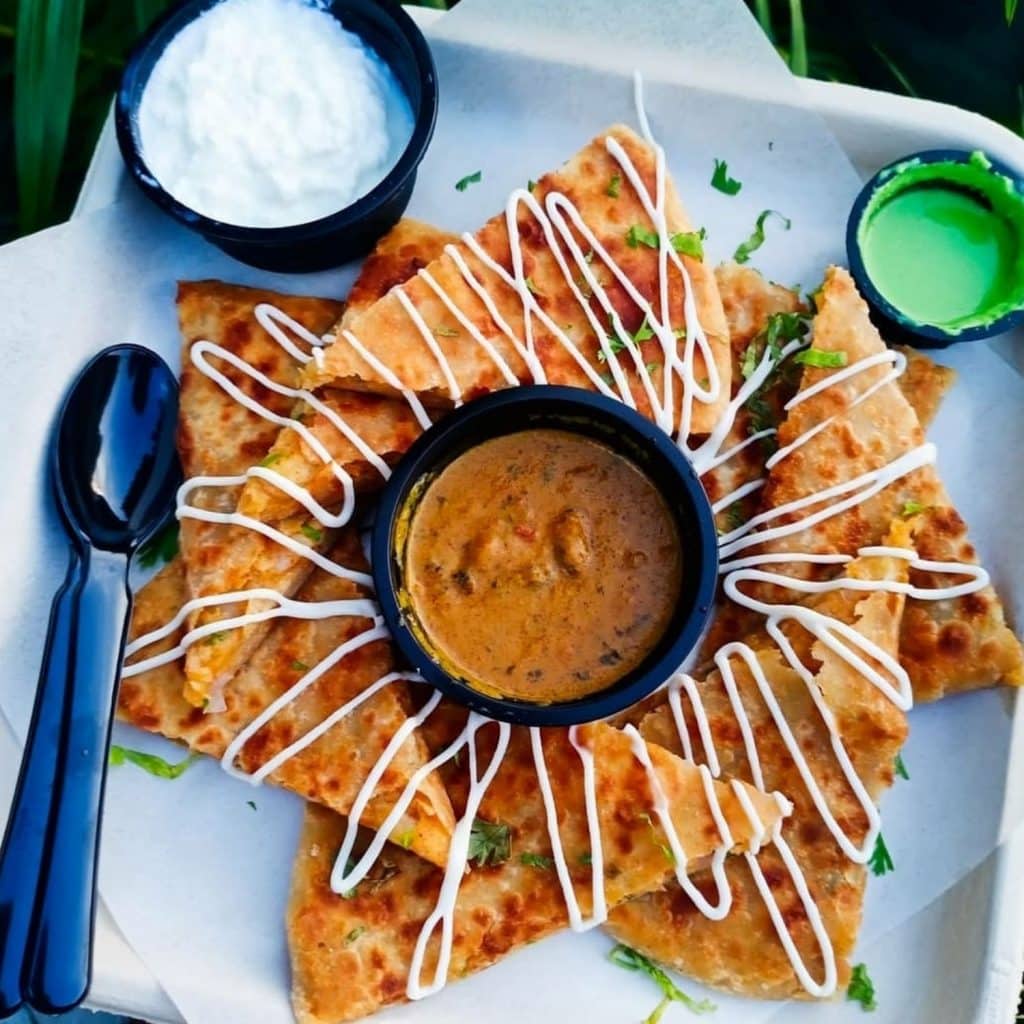 Now, let's hog on to a perfect Indian dish. Stuffed with papad and masala, this paratha is different and worth trying out. The paratha pieces are fulfilling and enough for two. Also, it is served with dahi, green chutney, and tandoori gravy. So, this is one of the most-loved parathas in Urban Chowk.
Cost: ₹210
Stall: The Paratha Engine
3. Italian Sizzler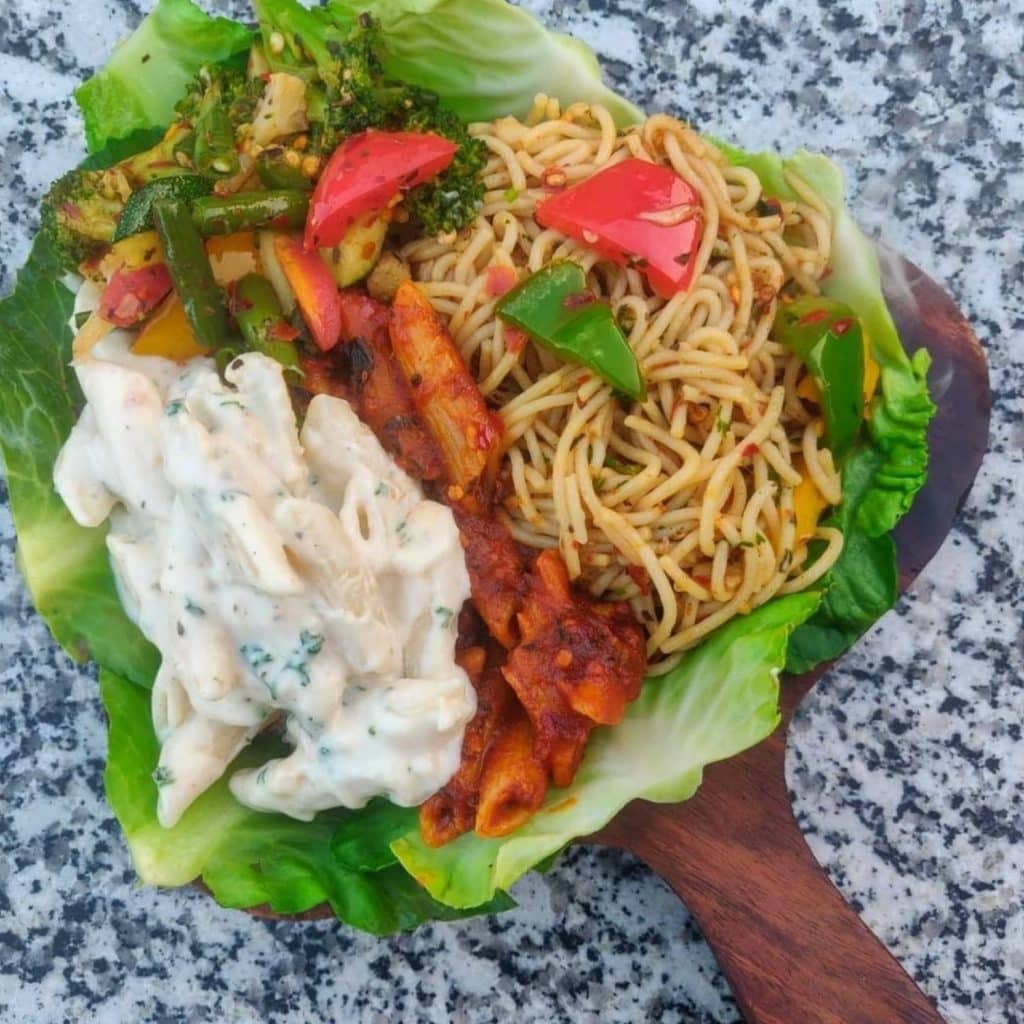 We say Yes to Sizzlers anytime and any day. Sizzler is a wholesome food, enough for two. One must try out this Italian Sizzler at Urban Chowk. Filled with Arabiatta Pasta, Aglio e olio spaghetti, Alfredo Pasta, and sauteed veggies, this dish is heavenly. Also, the flavor is authentic and it smells as well as tastes delicious.
Cost: ₹380
Stall: Yash's Lounge & Bistro
4. Red Velvet Cake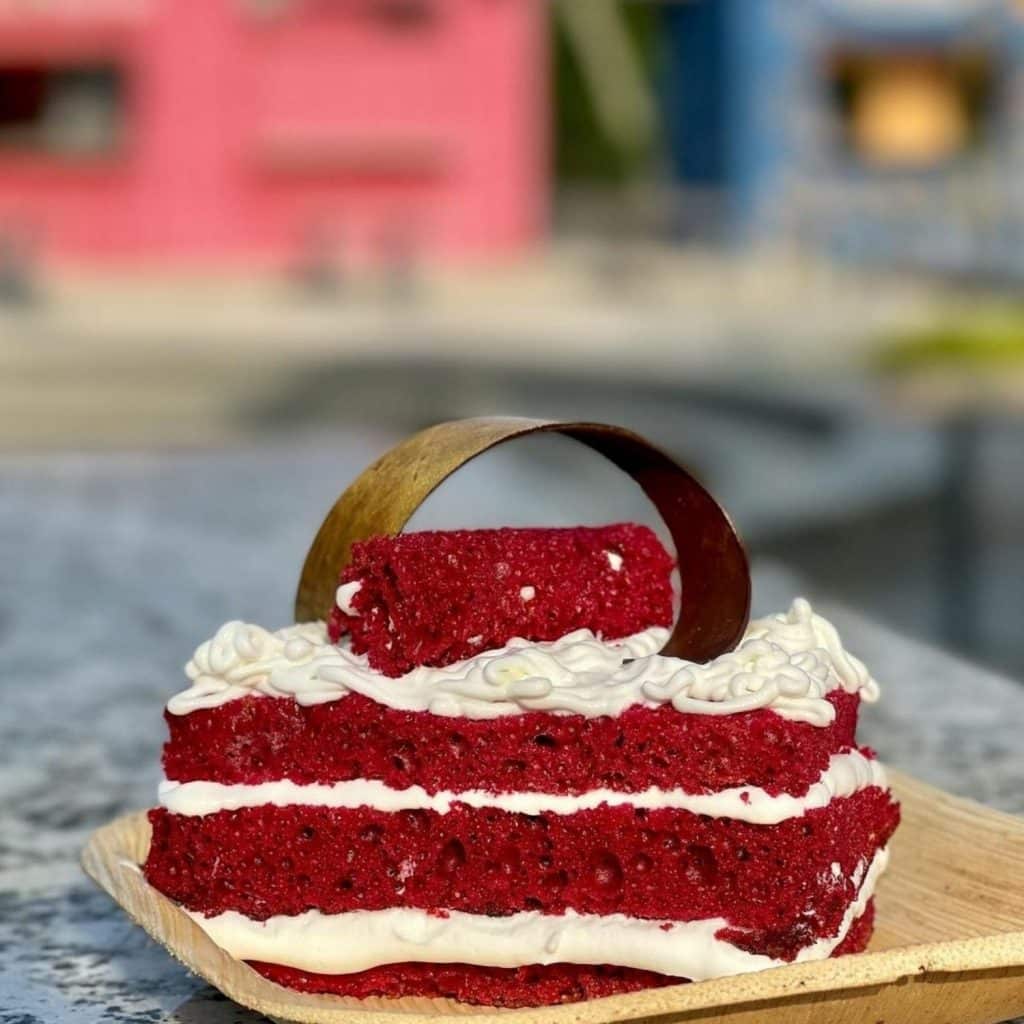 A Red Velvet Cake is enough to brighten up our day. If you want to satisfy your sweet tooth, then this is the dessert you should eat. The creamy texture of the cake entices us to order it right away. As soon as you dig in, it will melt in the mouth instantly.
Cost: ₹150
Stall: Breaking Dough
5. Supreme Nachos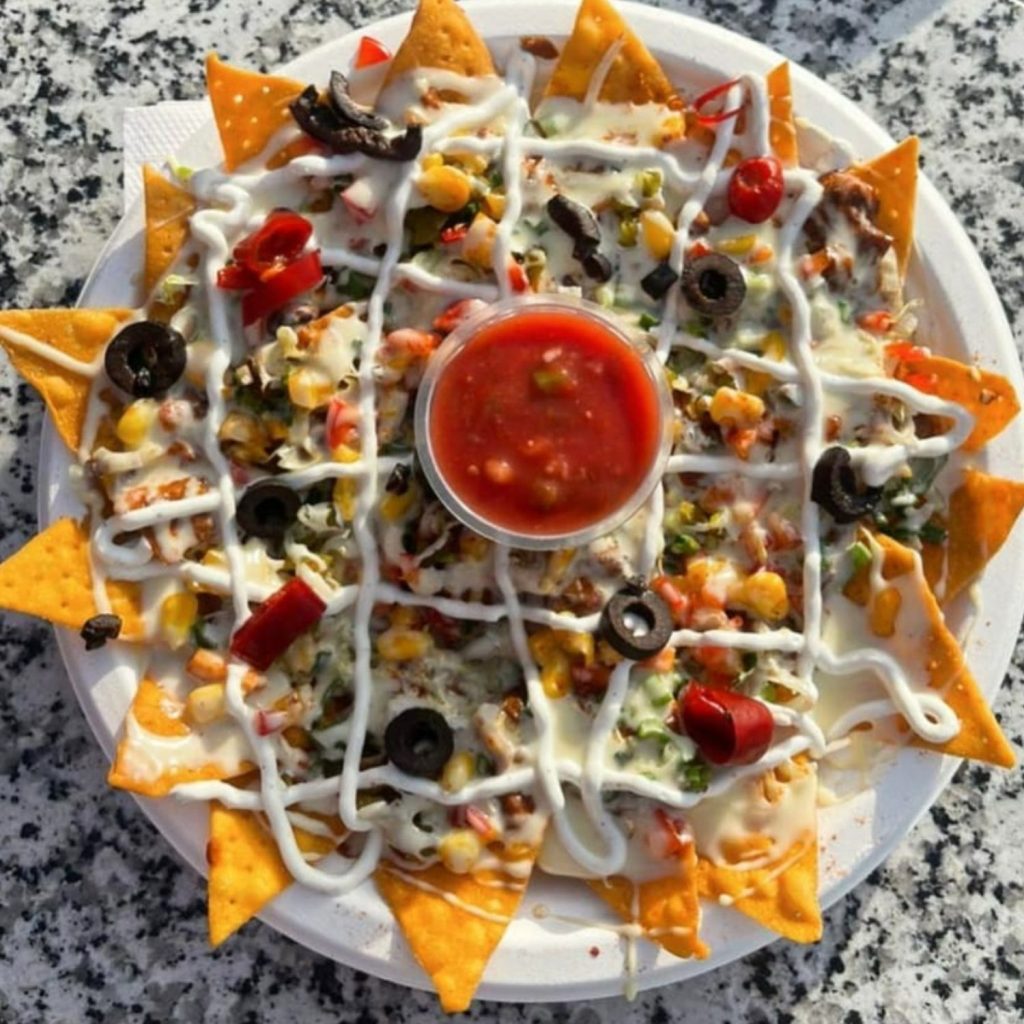 Nachos are the perfect snack option. If there are nachos on the menu, we're surely ordering it. Smeared with cheese, olives, corn, and mayonnaise, Supreme Nachos is undeniably a delicious snack. Accompanied with salsa sauce, this dish is worth trying out. Again, it is enough for two as it is heavily loaded.
Cost: ₹350
Stall: Nachos & More
6. Gotala Dosa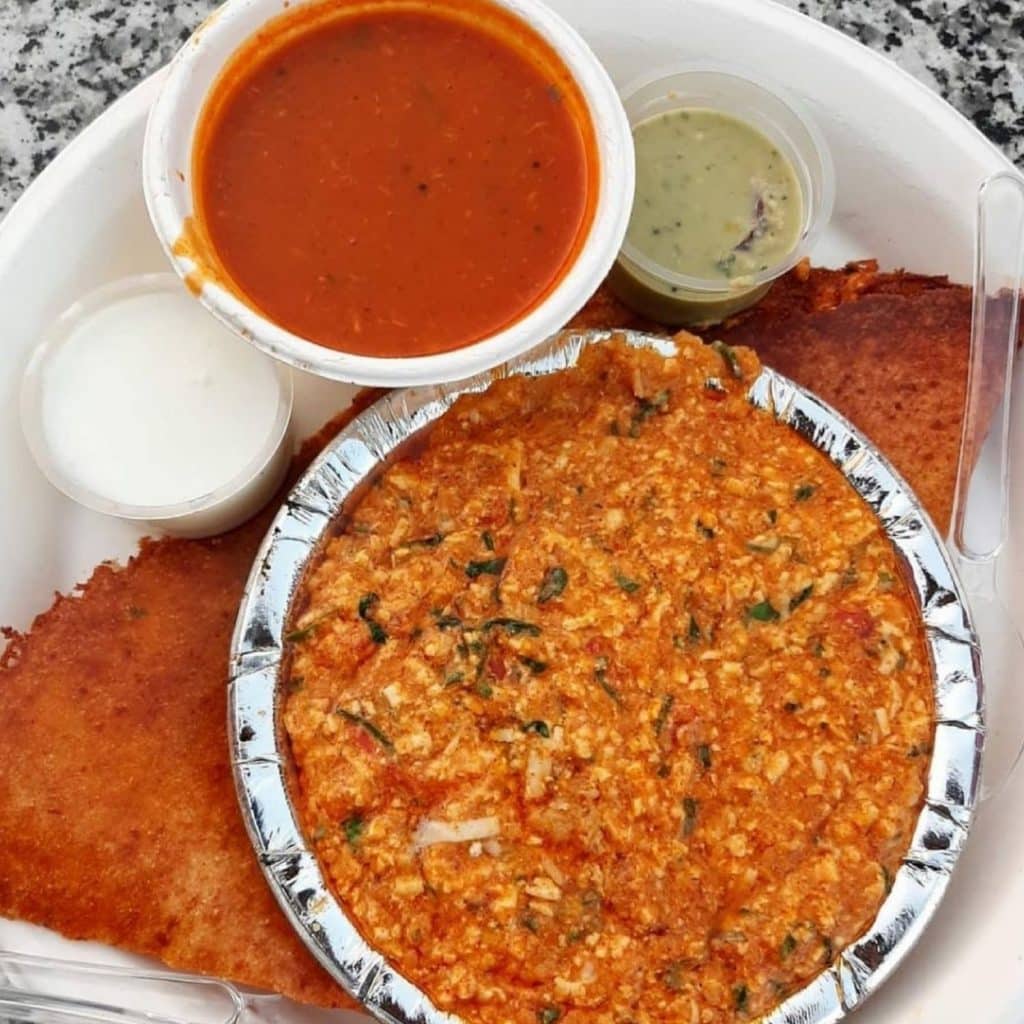 Manekchowk no favorite dosa, have Urban Chowk ma pan male che. Do we even need to say anything for this dosa? Just go and get your hands on the best delicacy of Ahmedabad. Gotala Dosa maate aapde kyarey bi taiyaar, su kehvu?
Cost: ₹280
Stall: Balan Dosa
7. Manchurian Cheese Paneer Frankie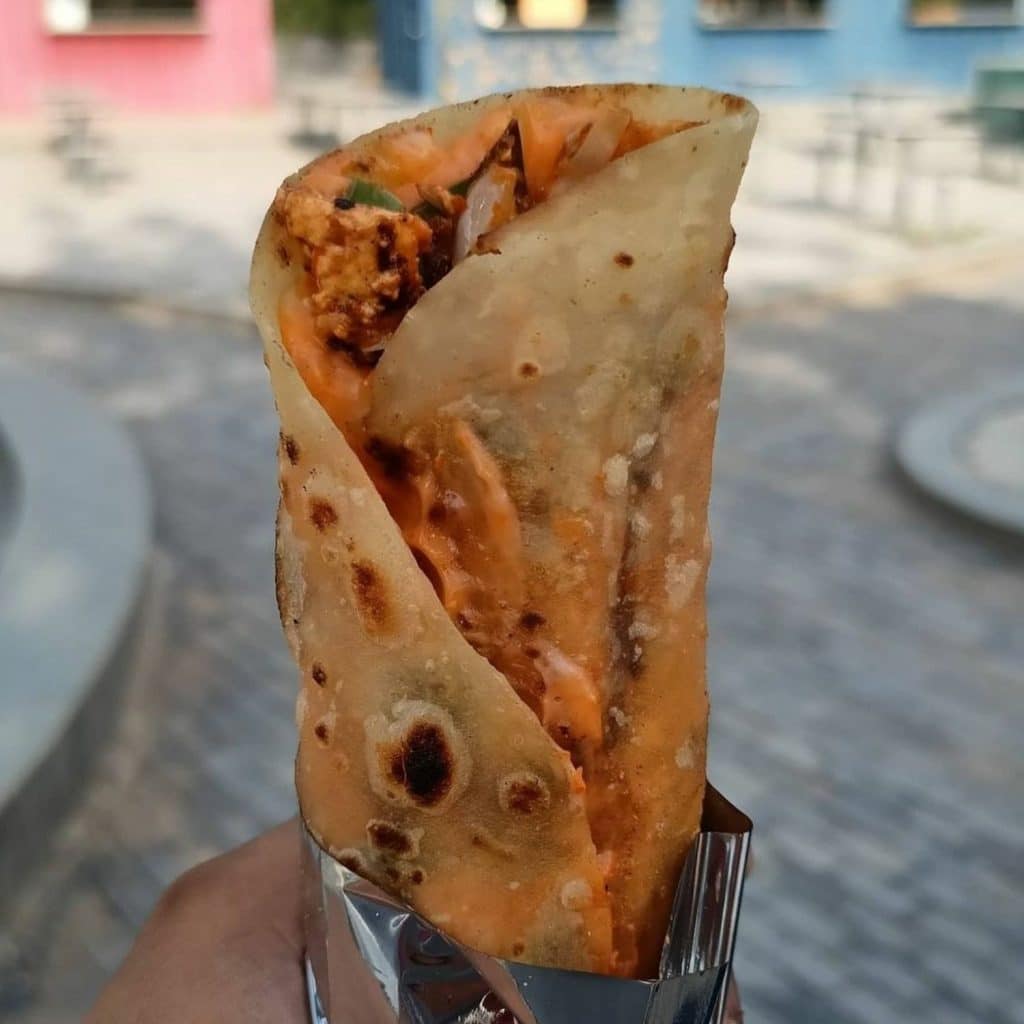 Frankies are LOVE! Manchurian Cheese Paneer Frankie is here to steal your hearts. Stuffed with paneer crumbs, melted cheese, and Manchurian balls, this roll is a wholesome meal in itself. So, if you are at the Urban Chowk, then do not forget to munch on this delectable frankie.
Cost: ₹160
Stall: Franco Shop
8. Chocolate Waffle With Triple Chocolate Sauce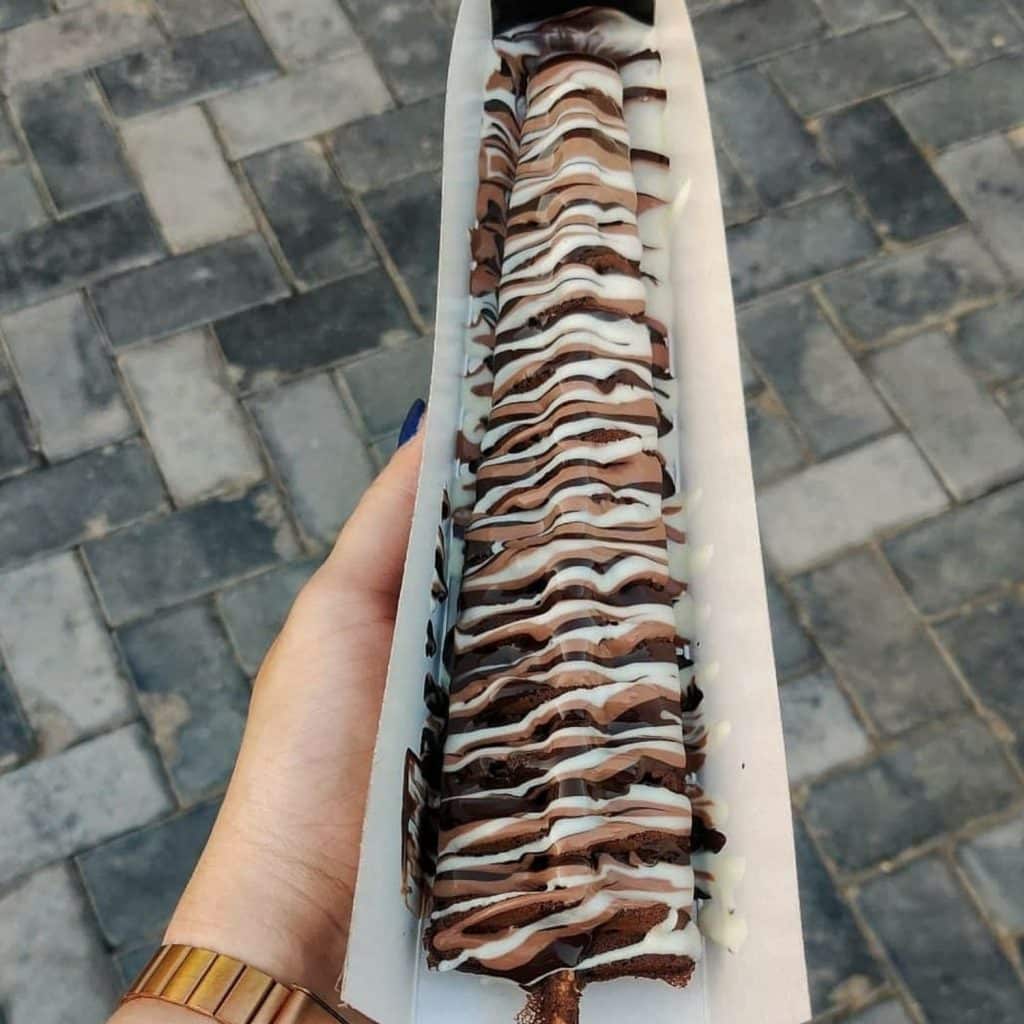 Our never-ending love for chocolate pushed us to add this item to the list. Topped with dollops of chocolate sauce, this stick is heavenly. It is the perfect dessert option to end your evening at Urban Chowk.
Cost: ₹150
Stall: Best Stick With It
So, these were some of the must-try food dishes at Urban Chowk. Did we miss out on any? Well, add it in the comment section.