Steamy hot barbeque is smoked right in front of you. The Paneer crumbs turn red, and onions and capsicums are blended with essential spices. Does this create a delicious image in your mind? Well, it has got us drooling, and we can almost smell the smoky smell of a grilled barbeque. They are the perfect option for evening hunger endeavours with friends and family. Now, let's discover the top 6 Barbeque Places in Ahmedabad for your next grilled session!
Top 6 Barbeque Places In Ahmedabad
1.
Barbeque Nation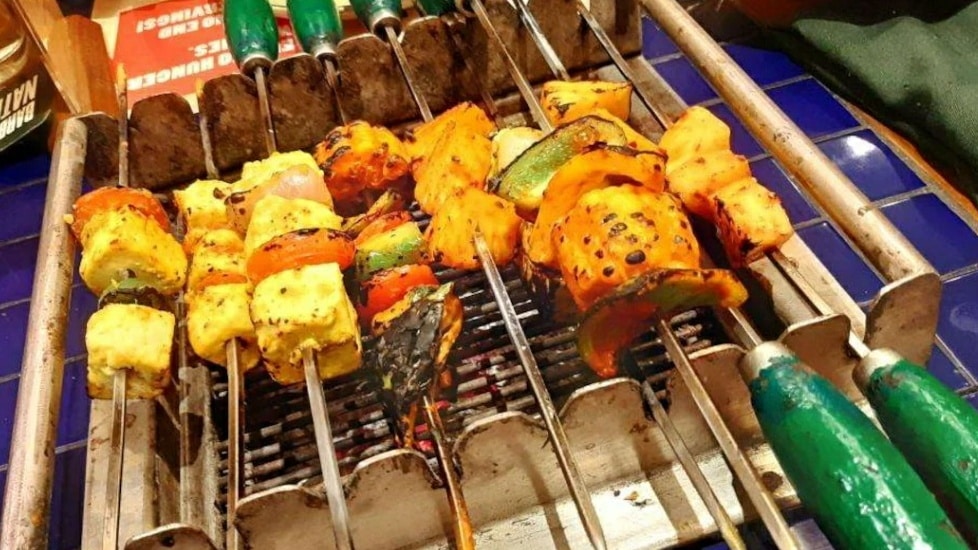 The OG joint for barbeques in Ahmedabad! Barbeque Nation is the most-loved restaurant in town. Their assorted flavours, and elaborate buffet menu allures every taste bud to its door. It is always a delight to visit here, and hog on our favourite all-exclusive Veg starters. Oh and do not forget to take a bite of each of their gourmet desserts.
Avg Cost: 1600/- for two.
Location: Prahaladnagar, Ahmedabad
Must-try Dishes: Veg Buffet Meal
2.
Bhookh Lagi Hai?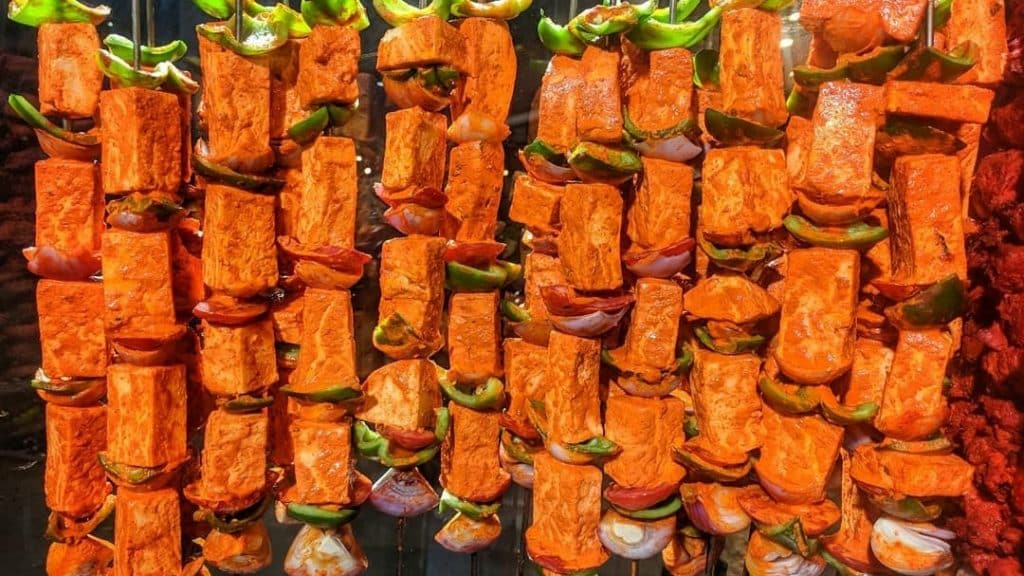 The sight of tandoori panner barbeque being roasted on coals is a mouth-watering experience. And the experience enriches even more as you take the first bite of it. This is an underrated destination in Ahmedabad for Barbeques. One thing that sets them apart is their authentic spicy taste. And, their dishes are loaded with flavoursome sauces which makes it more delicious.
Avg Cost: 550/- for two.
Location: Satellite, Ahmedabad
Must-try Dishes: Tandoori Paneer, Malai Paneer Tikka
3.
Absolute Barbeque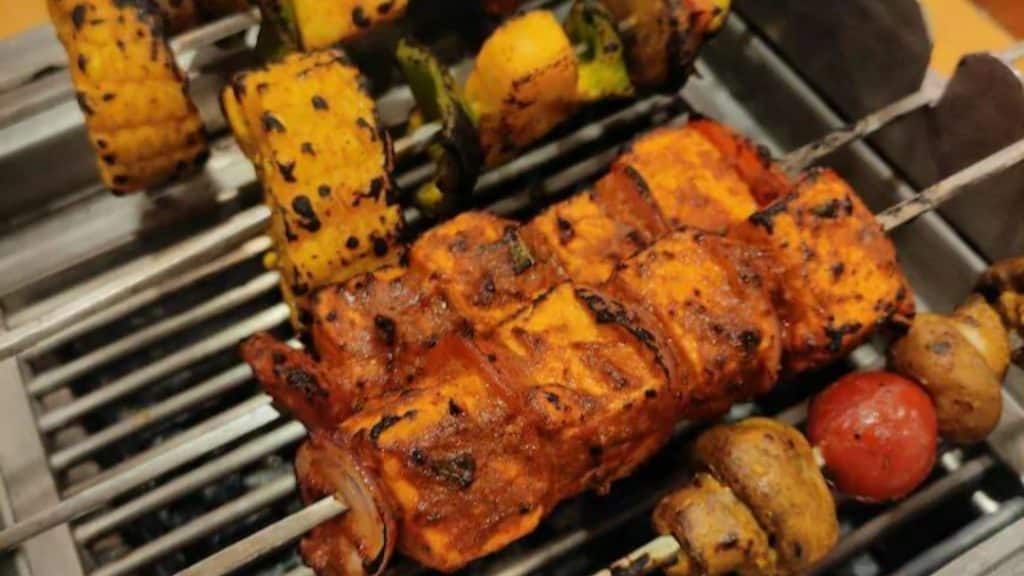 Absolute Barbeque serves steamy cuisine in a cozy environment. It is the best place for a gathering or even for a casual outing. The restaurant is chosen for its varied menu and comfortable ambience. They have blended fusion dishes in their menu, and every starter is to die for. They have a buffet system too, for those who want to try out different dishes. Do not miss out on their special salads, and the infamous chocolate walnut brownie.
Avg Cost: 1200/- for two.
Location: Bopal, Ahmedabad
Must-try Dishes: Achari Paneer Tikka, German Potato Salad, Oriental Grill Veg
4.
The Grill Street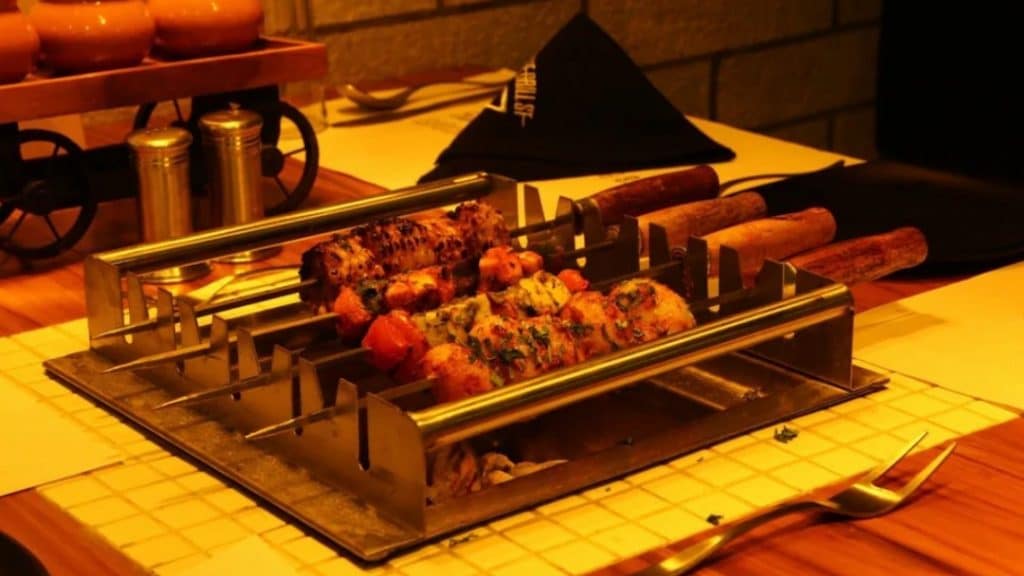 Are you looking for an aesthetic restaurant that serves scrumptious barbeques? The Grill Street must be your choice. Their mocktails are toothsome and are a great accompaniment with smoked barbeques. Also, their desserts are drool-worthy and have the power to soothe your sweet tooth. One combination that we would like to suggest is Orange Blossom Mocktail with Paneer Zafrani Tikka. You would be in heaven, totally!
Avg Cost: 1,000/- for two.
Location: Satellite, Ahmedabad
Must-try Dishes: Lunch/Dinner Meal, Paneer Zafrani Tikka
5.
Grill Kitchen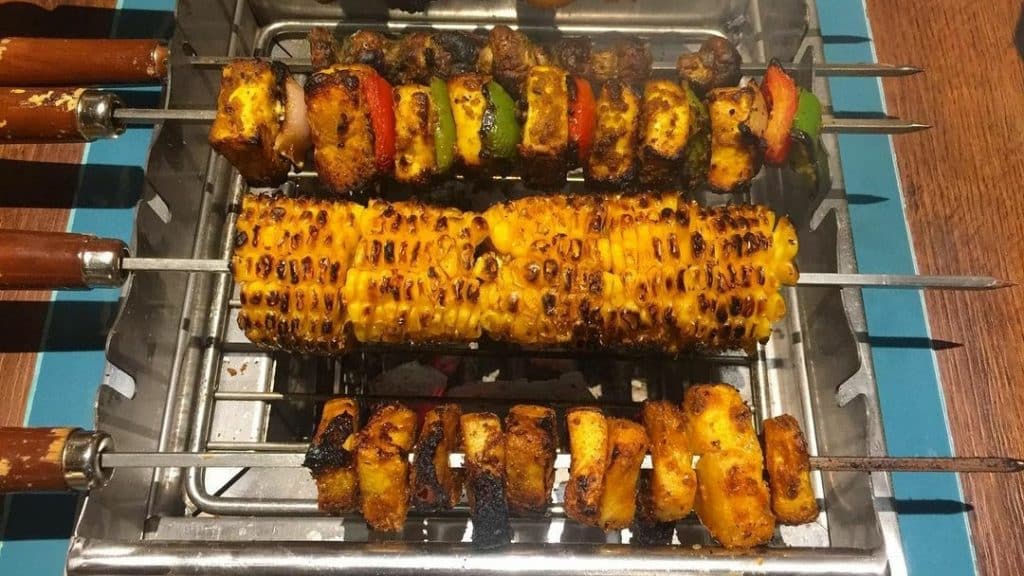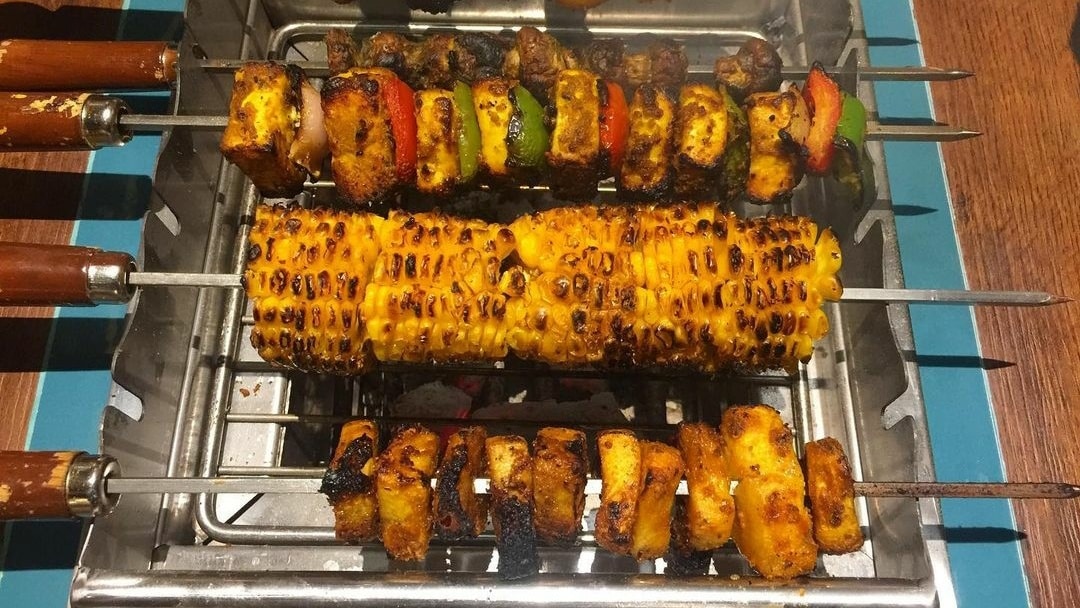 Get great Grilled food at Grill Kitchen! Quite a tongue twister, but it is a delicious spot to satiate your hunger. This place is known for its cooperative staff and satisfying service. Good food, amazing ambience what a combination! Along with the barbeques, they offer heavenly North Indian food too. Visit them for an exotic experience dipped in green chutney.
Avg Cost: 800/- for two.
Location: Bodakdev, Ahmedabad
Must-try Dishes: Cheese Butter Masala, Crispy Corn, Masala Baby Bun
6.
Barbeque World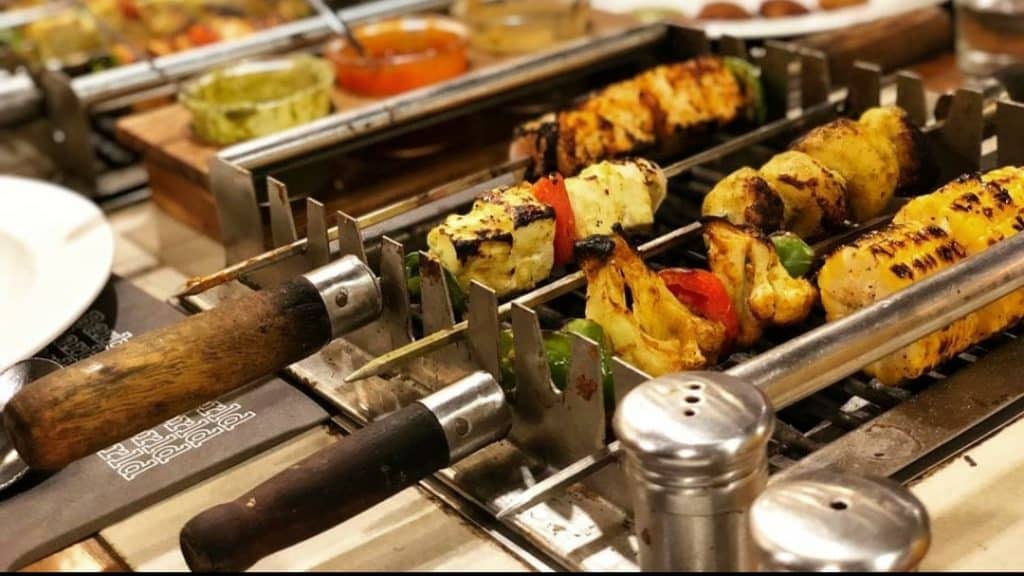 It is indeed a barbeque world with its distinct flavours and food options. It is always a delight to go for dinner here. At times, there are live music sessions in the evening and it enhances the experience even more. It's the month-end, but if you are craving bahar ka khana, then this is an appetizing and affordable option. And, also remember that they offer great Chinese food too. Aint you drooling already?
Avg Cost: 1000/- for two.
Location: Vastrapur, Ahmedabad
Must-try Dishes: Veg Buffet Meal, Manchurian Dry
So, these were the top 6 barbeque places in Ahmedabad. It has tempted us to try out one of these restaurants today. So, shall we? Let's create memories over grill this weekend and talk about life.