Finding ways to beat the heat this summer in Ahmedabad? We all have one of those summer days when we just want to quench our thirsts not just with water but with something cooling as well as refreshing. Sometimes, to get that very very deserving break from the situations, we all need a chill pill to survive the hot summers. Staying hydrated is critical for many activities like regulating body temperature, preventing infections, delivering nutrients to the cells, and maintaining the functioning of the organs. Therefore it is important to be well hydrated. So let us together beat the summer heat with these best drinks for summer in Ahmedabad.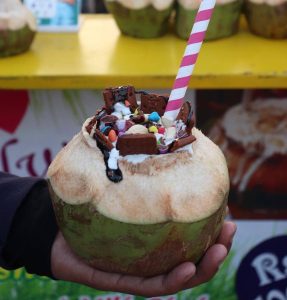 Chocolate and coconut are a match made in heaven. Coconut is very well known for being a great source for hydration which then blended with another set of delicious layers of flavors is all you need to survive the summers.
Price: Rs. 100/-
2. Watermelon Basil Juice from Zen Cafe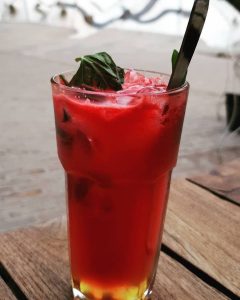 Watermelon is our one of the most favorite summer fruit commonly available everywhere. This unique combination of watermelon and basil will keep refreshed for the rest of your day. Additionally, Zen Cafe is famous for its coffees as well.
Price: Rs. 170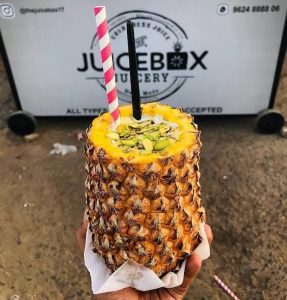 Pineapple crunch from the juice box is crunchy, sweet, tangy, and loaded with a lot of different flavors. This drink will be something out of the ordinary juices and shakes we indulge in every day.
Price: Rs. 180/-
4. Thandai from Farki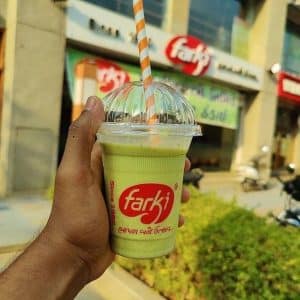 Thandai is a special traditional Indian cold drink prepared in Indian households in the summers. But now it is commonly available at various places as well. It has health benefits such as boosting energy, improving digestion, and boosting immunity during the summers.
Price: Rs. 70/-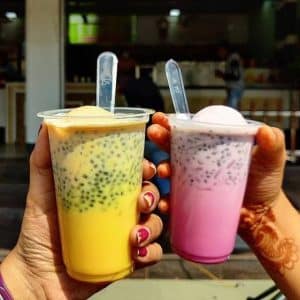 A falooda is the Indian version of the Persian dessert faloodeh. The ingredients in falooda have their own cooling properties which makes it a must-have drink during the summers.
Price: Rs. 50/-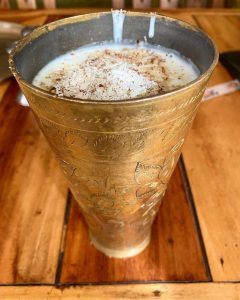 We all love the most common and our favorite drink lassi. The Patiala lassi from Jassi is one of the most yet scrumptious and satisfying drinks to have during the summers.
Price: Rs. 210/-
7. Falsa Litchi Slush from Cheers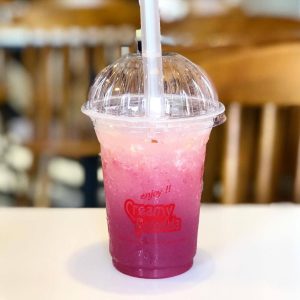 Cheers is the ideal place to satisfy all of your summer cravings. Falsa and Litchi are two of the sweetest yet sourest combinations of drinks which when combined with finely crushed ice is like taking sips of heaven. Additionally, you can also check out the thick shakes and ice-cream softies.
Price: Rs. 100/-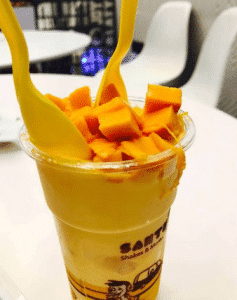 How can we finish the blog without mentioning a drink made from the king of fruits and the most amazing fruit of the summer season? So last but not least mango milkshake is the best option to start from before any other drink.
Price: Rs.140/-
Summer days are all about staying hydrated and recharging for the next of the seasons. We hope that these summer drinks help you in doing just that! Stay hydrated foodies!
P.S: We love you so don't forget to gulp at least 8 glasses of water everyday!