Who doesn't like to indulge in all the things cheesy? Who can say no to cheese? Yes, just like you we can't live without cheese! As you may know, our hot favorite cheese is a dairy product produced from milk in wide varieties of flavor which is very rich in calcium, fat, and protein. Nowadays there is a wide variety of cheese available in the market. Each of them has a unique texture, quality, and use. Do you get confused at times when it comes to different types of cheeses? Therefore, we are here to tell you about 9 types of cheese and how to use them!
9 Types of Cheese and How to use them
It is the most widely used cheese in the whole world.The origin of mozzarella is in Italy. Mozzarella is traditionally prepared from the milk of water buffalo. It can be used in making salads, pizzas, meats, and vegetable recipes.
This is a hard/firm cheese made from pasteurized cow's milk. It was only produced in England during the olden times. The texture of this cheese gets sharper as it gets old. The color of this cheese is white to pale yellow. Cheddar is mainly used for Grilled cheese, Cheese toasts, savory waffles, savory pies, cheddar soup, etc.
This cheese was named after the city Gauda in the Netherlands. Although it is a Dutch cheese pronounced as "How-da". It is one of the most popular cheeses in the world. This cheese can be served directly in sliced, cubed, or melted form. Additionally, it can also be used as a table cheese or in dessert cheesecakes.
Feta cheese is made from the pasteurized or unpasteurized milk of goat and sheep. It is a Greek cheese protected by European Union legislation and can only be called 'Feta' is produced in Macedonia, Thessaly, Thrace, Central Mainland Greece, Lesvos, and Peloponnese. It can be used in Pizzas and pies. In addition to that it tastes best with olive oil, roasted peppers, and nuts.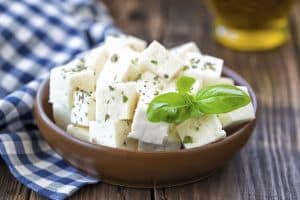 This is the most commonly eaten cheese around the world. it is made from unpasteurized cow's milk and it is pale yellow. It also has a hard and crumbly texture. This cheese is grated in soups, risottos, pizzas, portions of pasta, and other snacks. It can also be eaten on its own.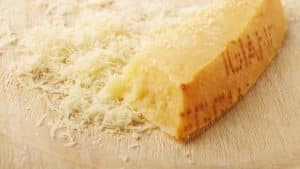 This is another type of Italian cheese. This cheese is commonly used in savory dishes like lasagna, pasta, ravioli, pies, and salads.
It is commonly known as 'paneer' in India made from acidifying the curd from milk by lemon or yeast. It is really low fat and full of protein. This is because of the different processes of making. It can be used in waffles/pancakes, smoothies, lasagne, salads, etc. Additionally, in India, it is used as a pizza topping and is also added in gravies, rice, etc.

It is a traditional mature cheese from Jammu and Kashmir, India. It is very dense and it is eaten in fried and marinated forms.
This also is another type of Italian cheese made from citric acid or acetic acid curd cream. It is a soft textured creamy cheese with very high-fat content. It is usually used in desserts like cheesecakes and tiramisu.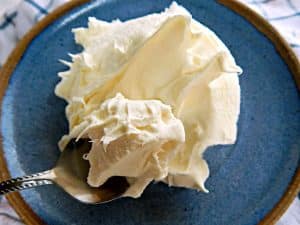 We hope that you had a cheeselicious journey! There are a lot of other types of cheeses that are found around the world as well. Which of these cheeses have you tried and used before?