Sandy Toes and Sun-kissed nose? Who doesn't want to have the feel of waves hitting the feet and the sand to be their seat? If beaches are your true calling (other than food of course) then we have the perfect place for you with the best in food and beaches. Goa will be the perfect destination for you to relax. We bring the best cafes in Goa for you that will give you the feel-good vibes.
9 Best Cafes in Goa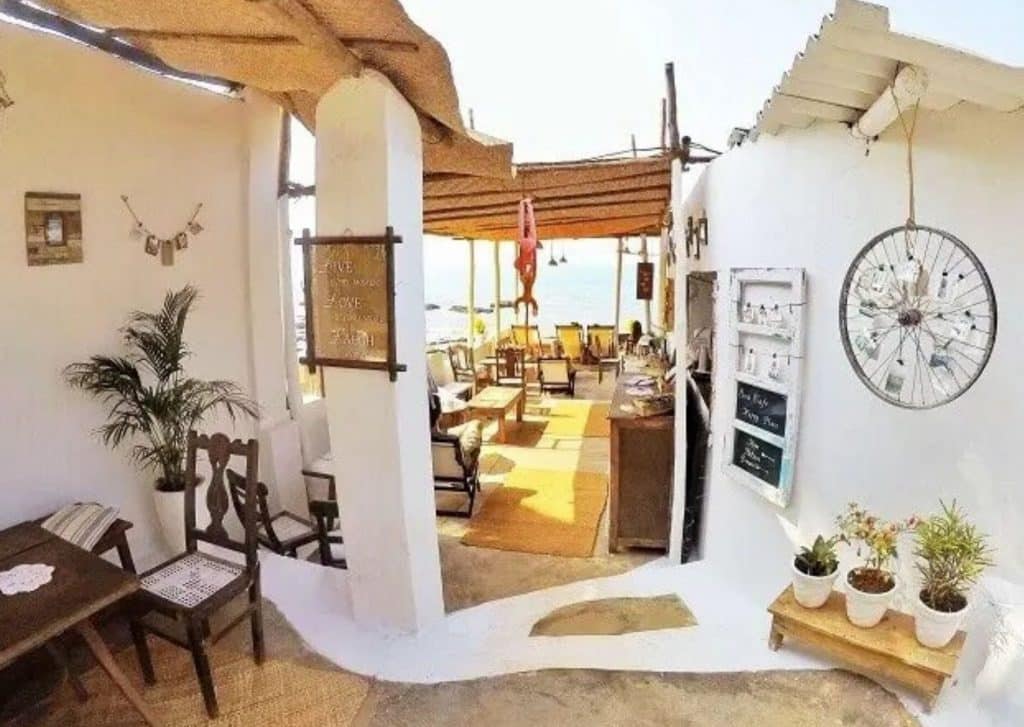 Eva Cafe is a small cozy cafe overlooking the beautiful shore of Anjuna Beach. It's said that the ambiance of this place transports you to a place in Greece. The best time to be here is for breakfast and during the sunset.
Must-Try: Shakshouka, Strawberry Mojito, Pancakes.
Address: Hno 129/45, Anthony Street, Dmello Vaddo, Anjuna, Goa 403509.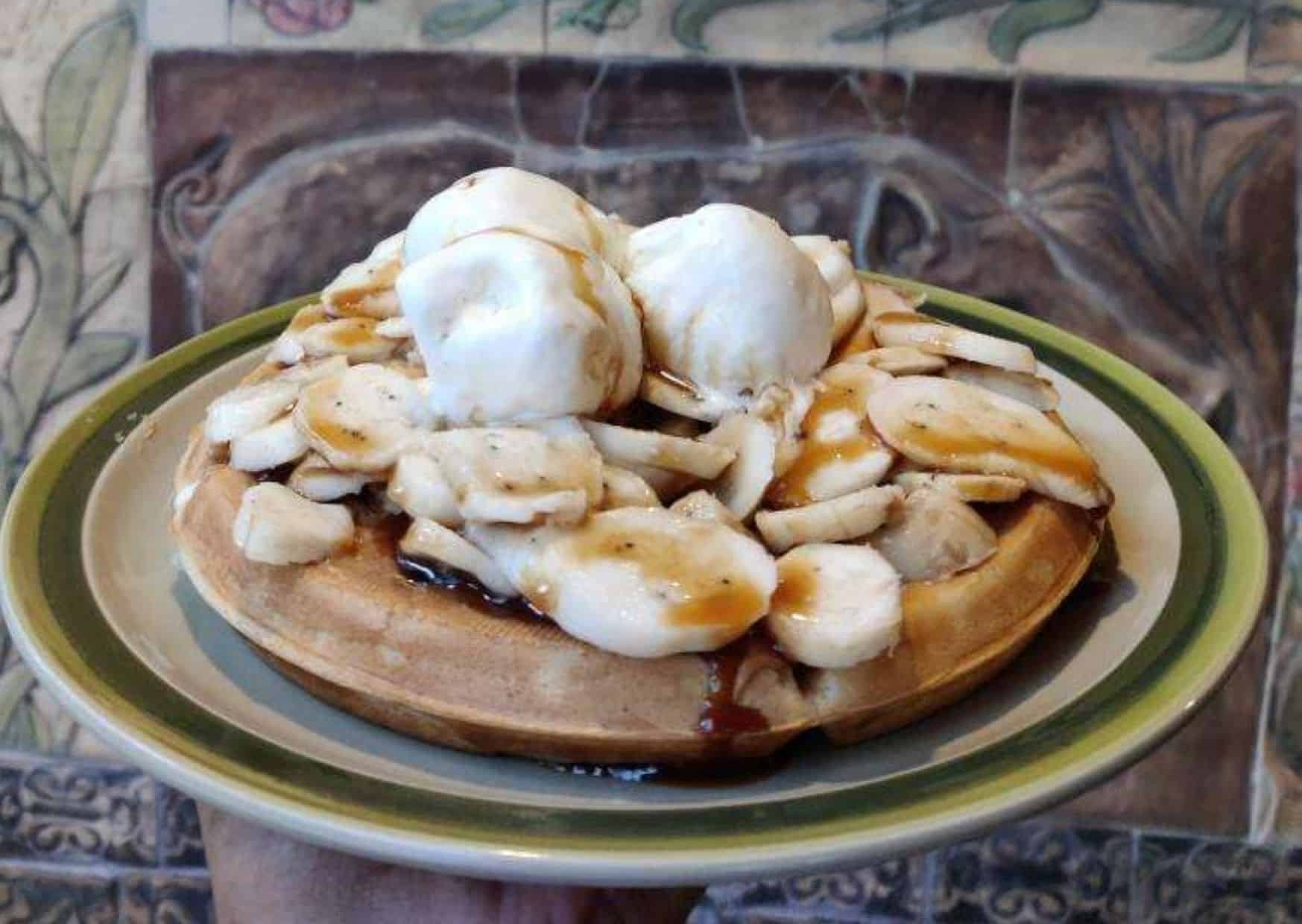 Carpe Diem is a beautiful hidden gem in Majorda serving the most delicious food. Additionally, it is an art gallery showcasing the art of the local artists. It is located in an old Portuguese mansion where you can enjoy art and have food.
Must-Try: Waffles, Burgers
Address: 81/2, Godinho (Jaques Godinho) House Gomes Waddo, Costa Vaddo Road, Majorda, Goa 403713.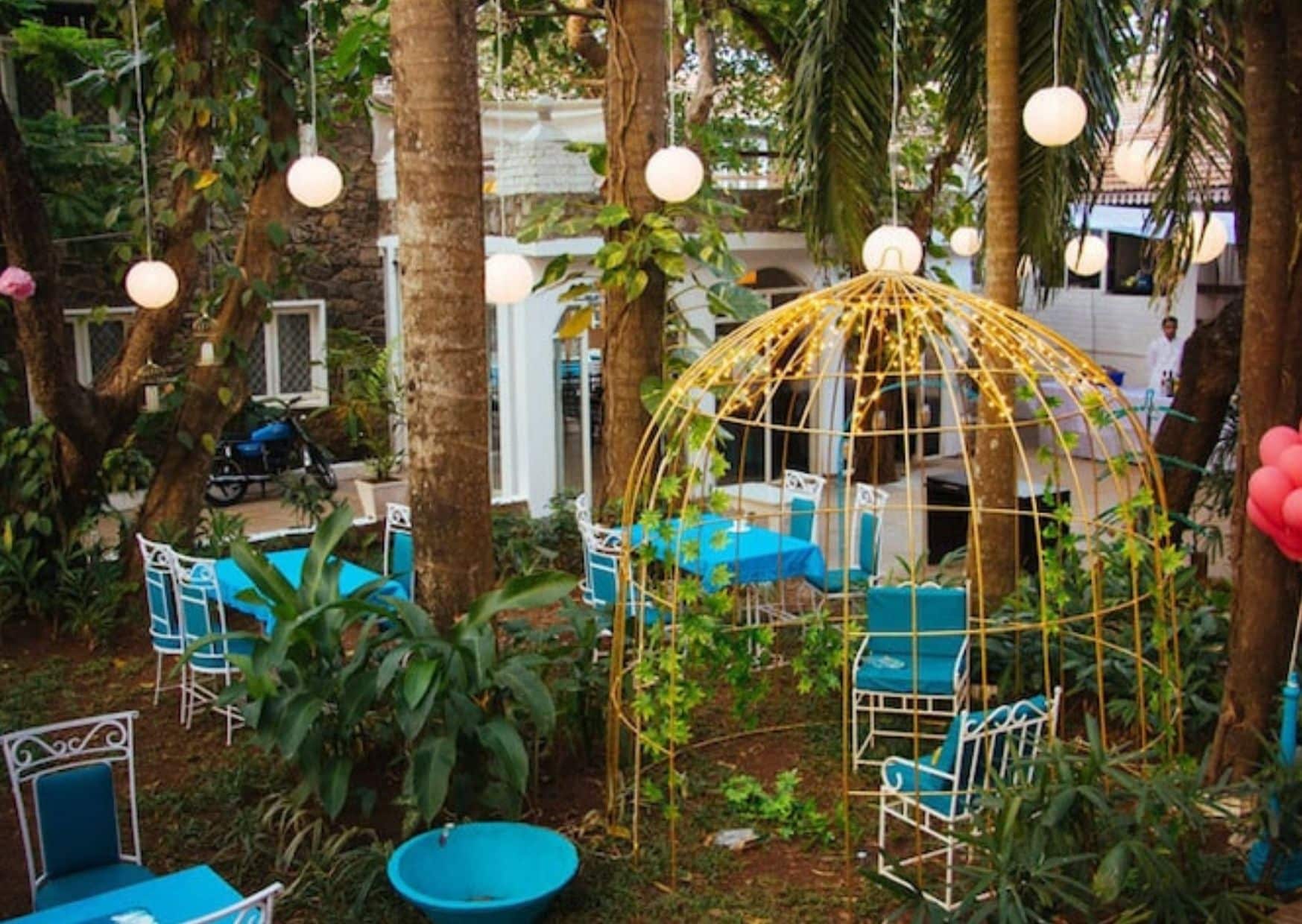 It is one of the coziest romantic cafes in North Goa. The beautiful birdcages and the fairy lights this cafe and music give all the feel-good vibes.
Must-Try: Chickonara Pizza, Banoffee Pie, Pastries, Hot Chocolate
Address: The Tamarind Hotel, 1286, Kumar Vaddo Opposite St. Michael's Church, Anjuna, Goa 403509
Baba Au Rhum is a cozy setting cafe with an amazing variety of foods and a great ambiance. It is mostly famous for its thin-crust pizzas cooked in wooden ovens.
Must-Try: Earth Pizza, Croissant Sandwich, Vietnamese Coffee.
Address: House No. 1054, Sim Vaddo, Anjuna, Goa 403509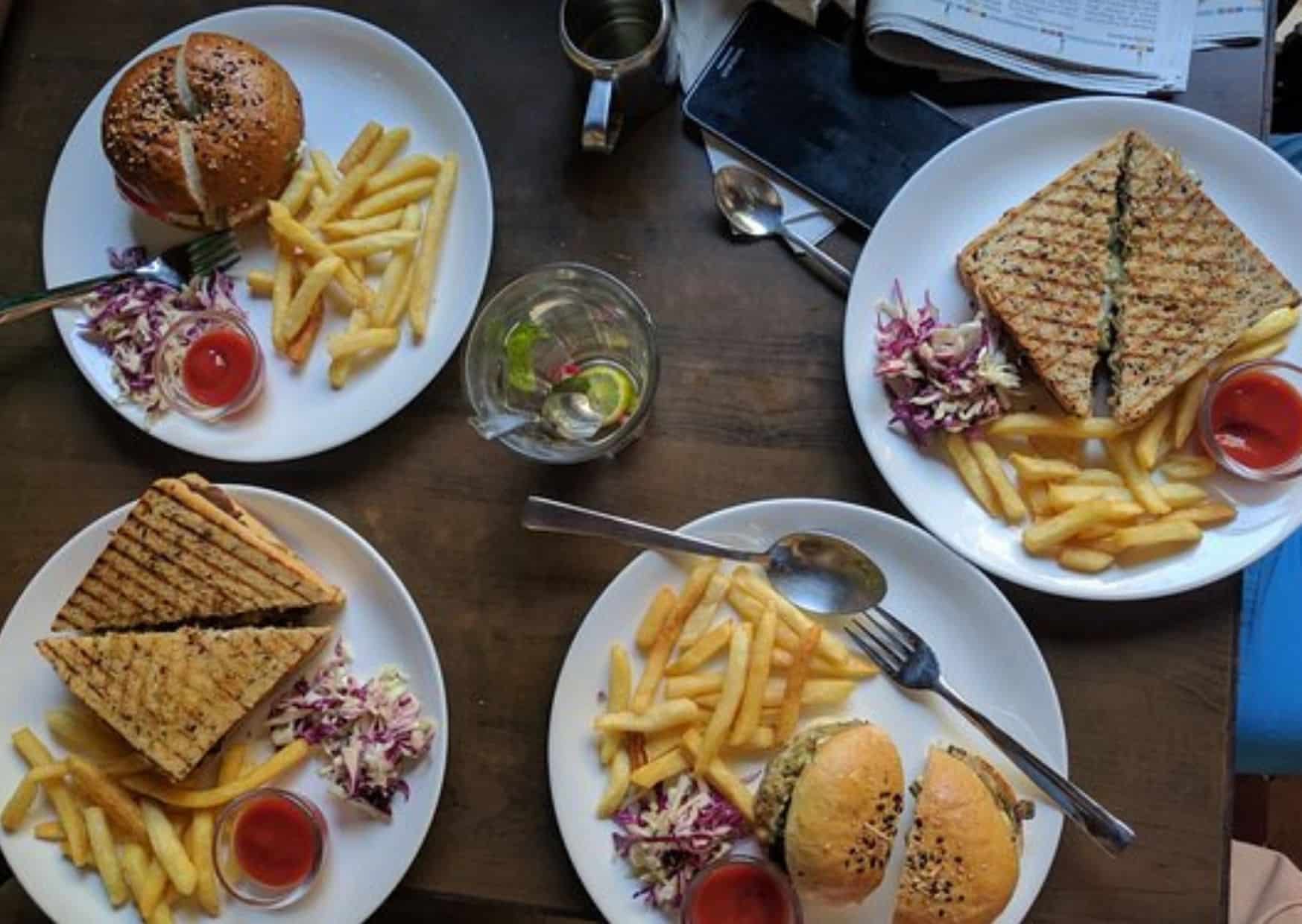 This is another one of the beautiful cafes of Goa. It has a calm serene atmosphere perfect for spending time on a chill relaxed day and lip-smacking fast food.
Must-Try: Berry Smoothie, Cupcakes, Carrot Cake
Address: Sunaparanta Centre For The Arts, Near Lar De Estudantes, Altinho, Panaji, Goa 403001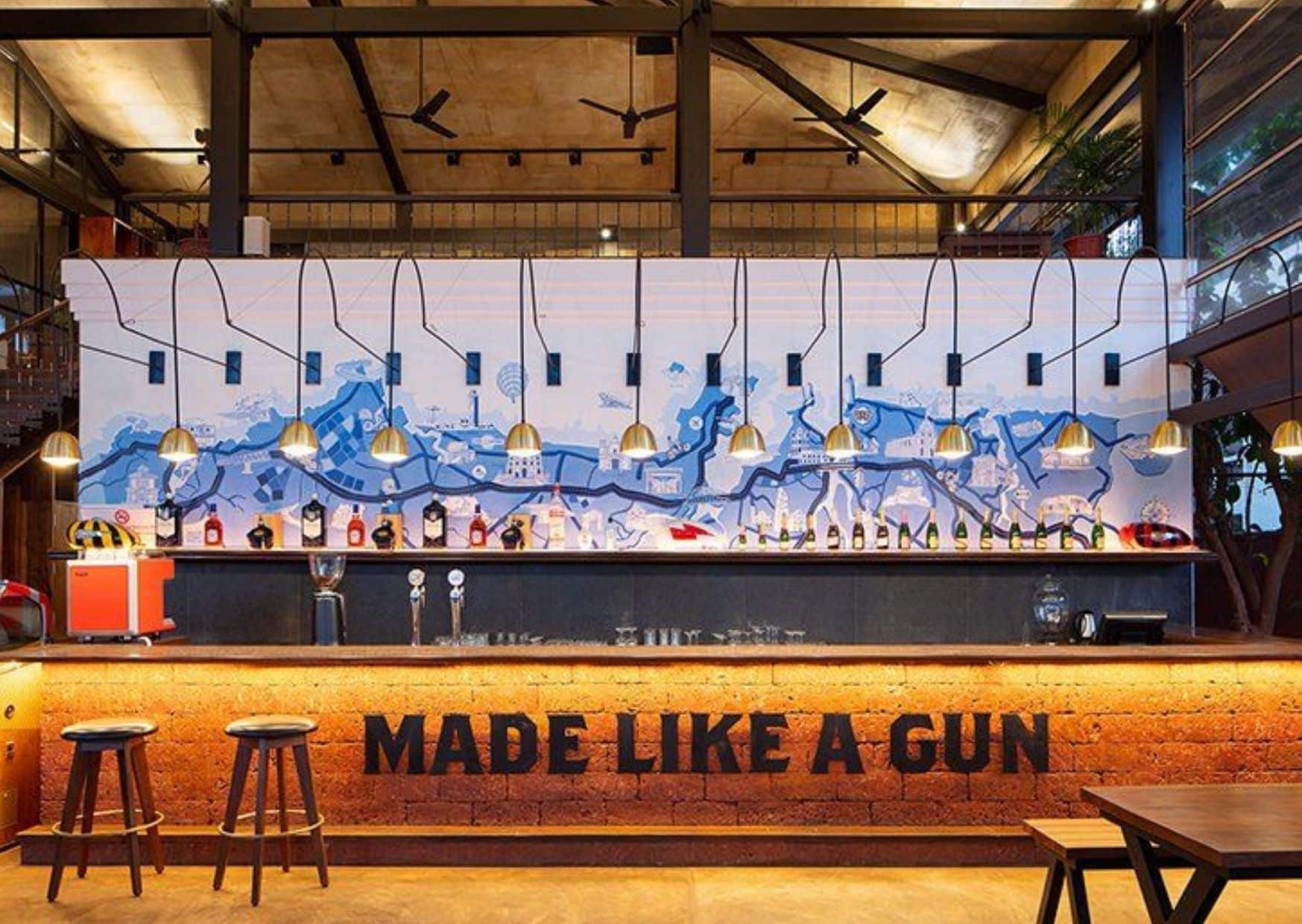 This is the perfect place for foodies, motorcyclists, and explorers. It is set on the picturesque of Baga river, serving both local and international menu. In addition to the finger-licking good food, it also has its own in-house Royal Enfield museum and Apparel and Accessory Store. They also provide Royal Enfield bikes on rent at this cafe.
Must-Try: Pasta, Pizza, Goan Chicken.
Address: House 560, Villa Rodrigues, Arpora-Baga Creek Road, Arpora, Near Baga, Goa 403516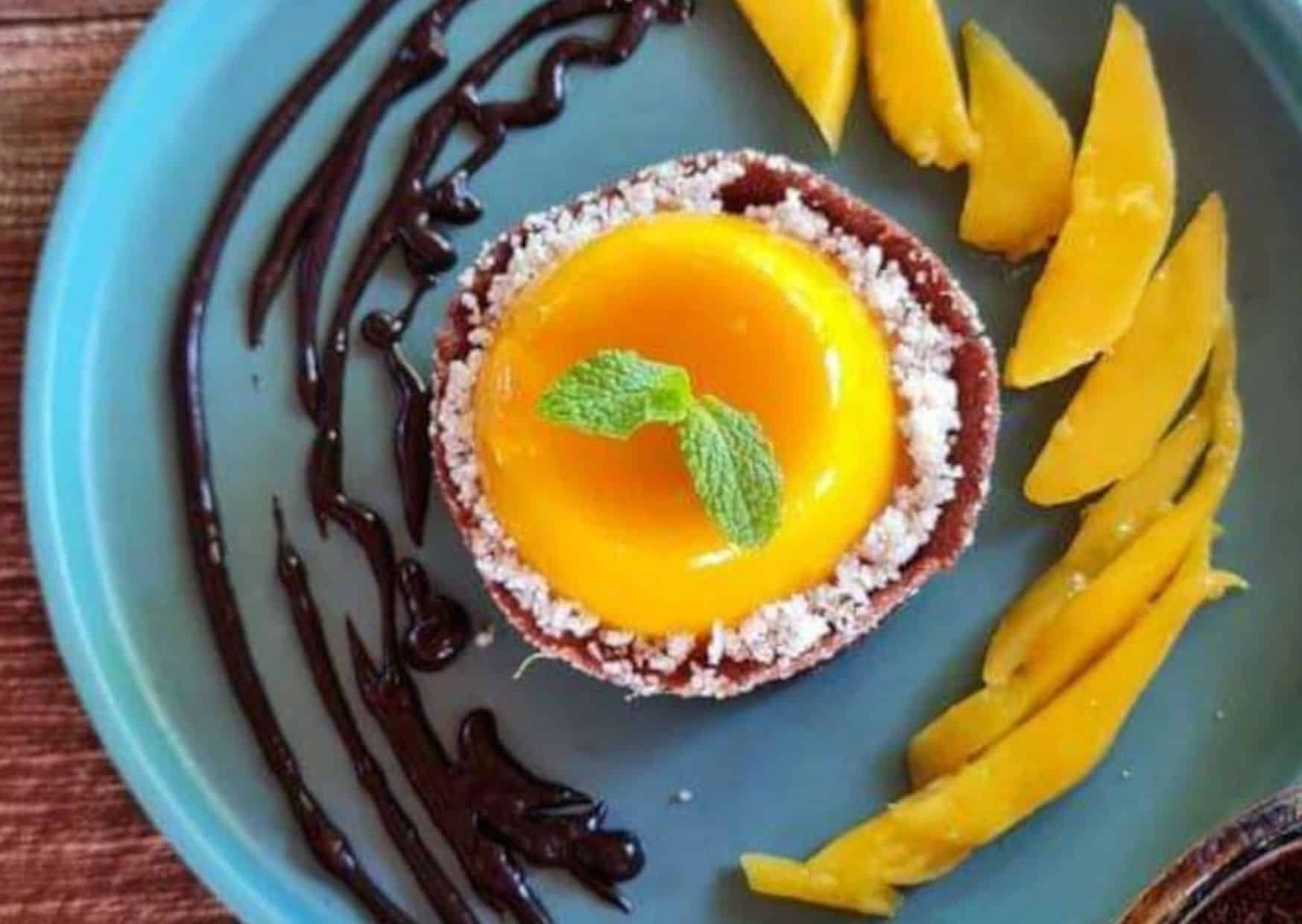 It is a cafe serving Continental and healthy food. Prana cafe has an amazing view of the white sands and clear blue waters. The food here is made from fresh and locally sourced ingredients perfect for morning breakfast or a Sunday brunch.
Must-Try: Sandwiches, cous cous hummus salad, pasta
Address: 226/1D, Danda Bharad Vaddo, Near Holy Cross Chapel, Ashwem- Mandrem Beach Road, Ashwem, Goa 403527.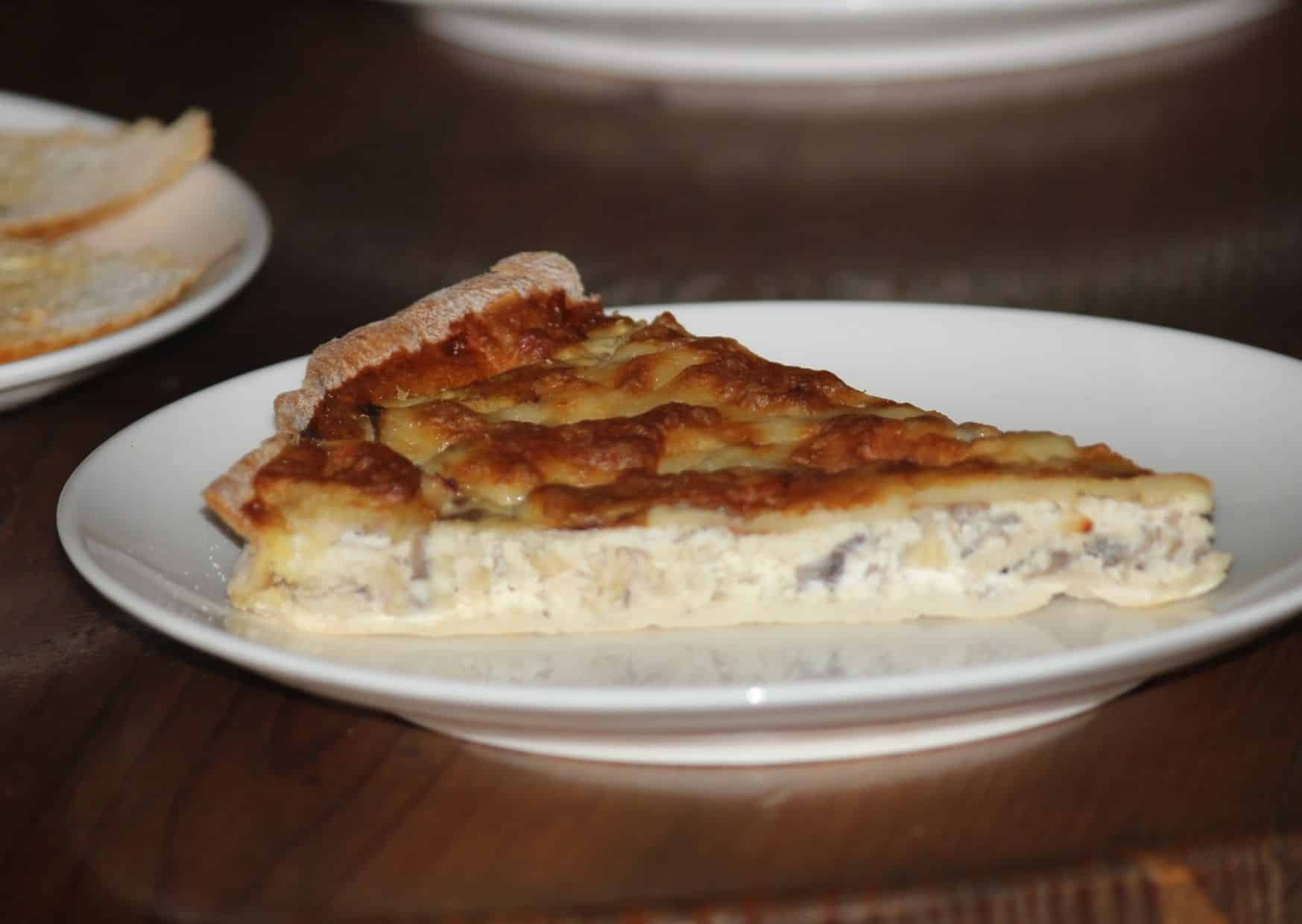 Black Vanilla is a cozy ambiance cafe located in the heart of Panjim. The cafe serves delicious food with creative decor and comfortable seating perfect to read a book on a lazy afternoon.
Must-Try: Cheesecake, Sandwiches, Iced Tea, Barbecue Burgers.
Address: S4, Landscape Excelsior Campal, Tiswadi, Panaji, Goa 403001
The Project Cafe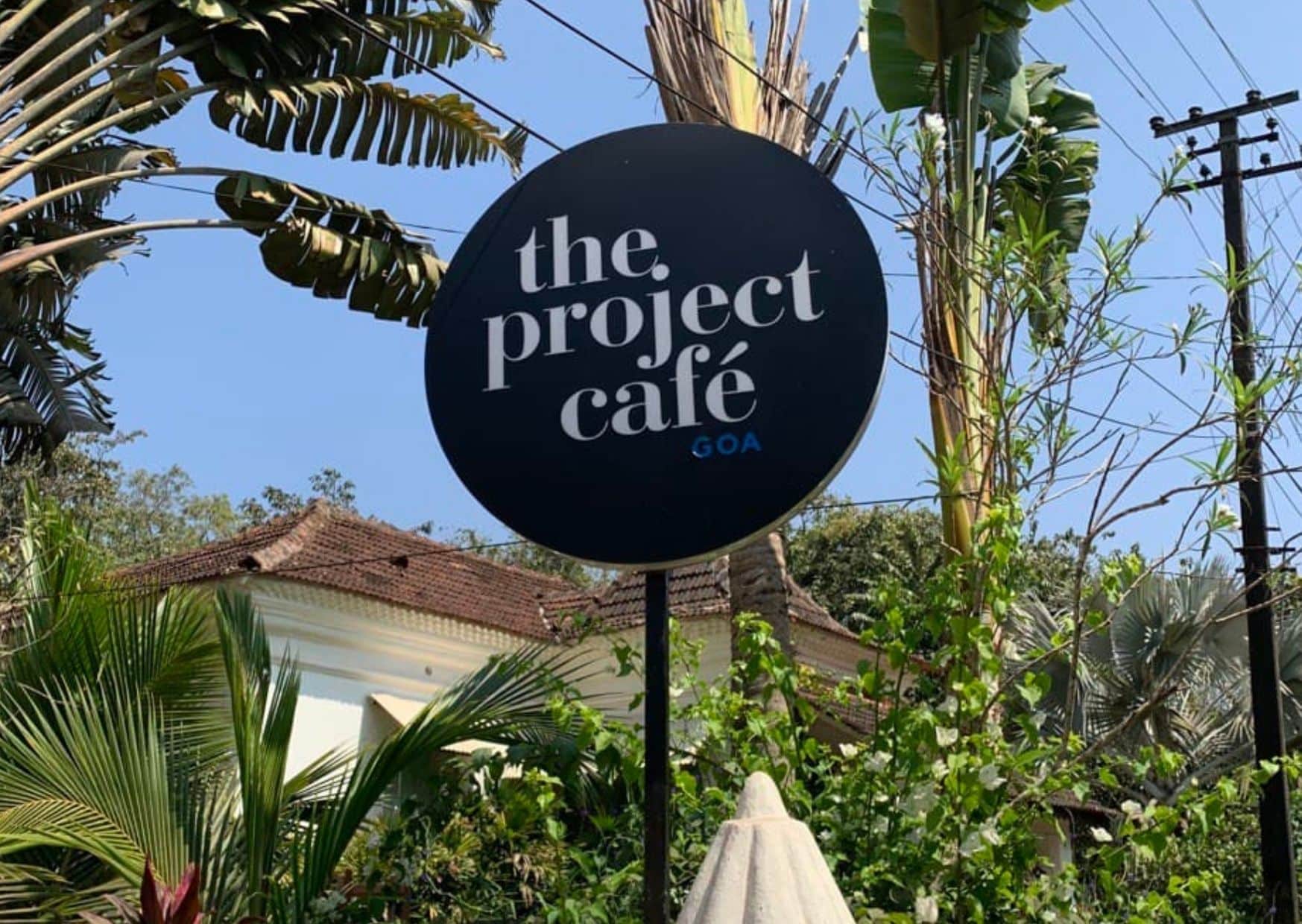 Located at the creative hub of Assagoa, Project Cafe Goa is an all-in-one deal. In addition to the amazing quality food, it also offers accommodations, a collection of books and accessories for sale, bicycle, and car rental services, and much more! Also, for all the coffee lovers visiting it has a section totally for the famous coffee brand Blue Tokai.
Must-Try: Bruschetta, Ceasar Bowl Salad, Burgers.
Address: 198, The Project Cafe, Amalia Villa, Panchayat Road, Near Pallouti Institute, Assagao, Goa 403507.
If these beautiful cafes don't convince you to plan your next trip to Goa then here are 20 reasons why worth why you should be visiting Goa for.