9 Best Cafes To Visit In Leh Ladakh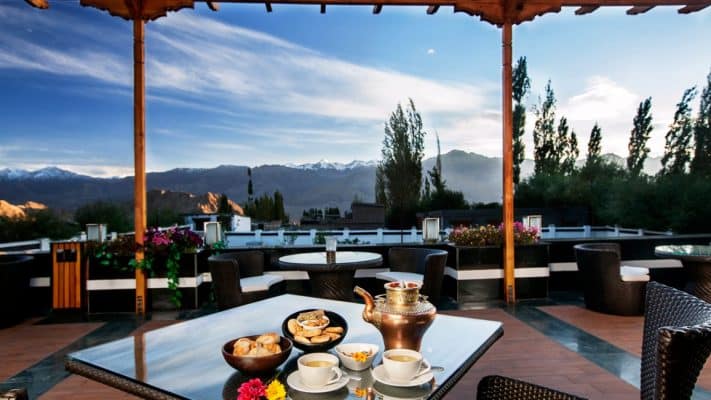 Leh Ladakh - a land of captivating nature and delectable delicacies! You'll be stunned by the force of nature and the beautiful presentation of the food platters by various food joints. While the extreme weather conditions giving your goose-bumps, the culinary delights of ladakh are no less! Therefore, we've curated a list of cafes in Ladakh that you cannot miss when you're visiting the gorgeous place. This will help you get a better picture of what all the cafes in Ladakh has to offer.
Cafes In Leh Ladakh
1. Bob's Cafe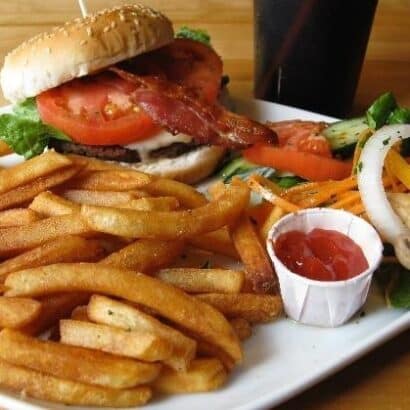 To all the spicy food lovers, this cafe will come to your rescue when you're craving for something spicy and savory. The owners of the cafe are perfect hosts who believes in making their customers comfortable. Your taste buds will always want more and more from the great varieties of interesting food options and refreshing beverages of the cafe. The best thing about the place is their owners would recommend you the cafe's toothsome specialty!!
Location - Changspa Road
Available Cuisines - Indian, Fast Food
Must-Try Food Dishes - Hand Beaten Coffee, Apricot Lassi, Bombay Style Sandwich, Apricot Infused Lemondae, Fig Lassi
2. The Metta Cafe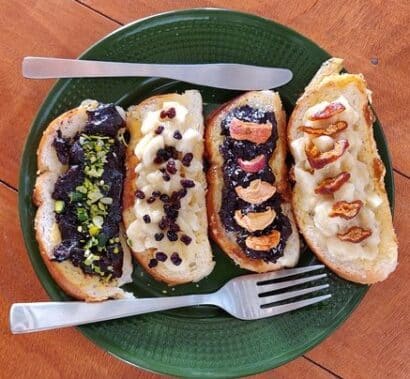 Metta Cafe would surprise you with is its gorgeous and cozy ambience. The lovely and homely cafe offers distinct and delightful food dishes that will be a treat to your taste buds. The marvelous food presentation, a stash of books, taste of the culinary delights, and lovely decor are the highlights of this eatery.
Location - Hemis Complex
Available Cuisines - Chinese, Fast Food
Must-Try Food Dishes - Sandwich, Masala Tea, Barley Soup, Fruit Based Bread, Hot Chocolate, Black Tea,
3. Coffee Culture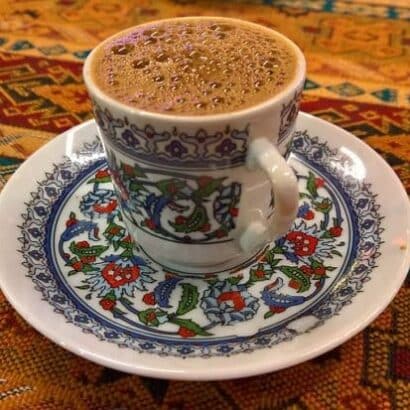 Coffee Culture is one of the places in Ladakh that serves freshly roasted and freshly sourced coffee beverages. It is best-known for its wonderful vibe, strategic locatiob of the cafes, friendly staff that will try their best to make you feel comfortable.
Apart from their classic coffee options, you'll can also relish the varieties of their delectable cakes and pancakes.
Location - Zangsti Road
Available Cuisines - Desserts, Beverages, Fast Food
Must-Try Food Dishes - Hazlenut Latte, Americano, Banana Cake, Wraps, Breakfast Platter, Irish Coffee, Pancakes, Lemon and Ginger
4. Wanderers Terrace and Cafe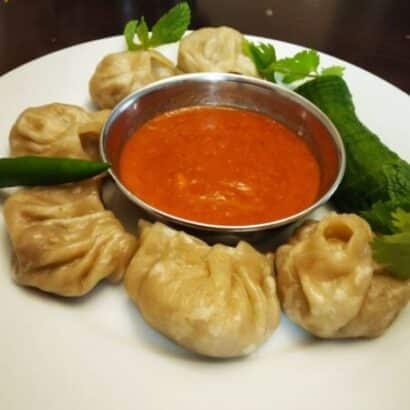 Your love for this cafe will start blooming once you enter this place. Wanderers Terrace and Cafe is full of colors with it's blue colored windows, quirky wooden planks, and a small stash of books for all the book lovers. The rooftop eatery has an indoor and outdoor seating area and is a wonderful place to chill with your loved ones. It also has awesome and supportive staff members that provides good hospitality and quality food.
Location - Main Bazar Road
Available Cuisines - Italian, Chinese, Indian, Vegan Food Options
Must-Try Food Dishes - Latte, Veg Burger, Vegetable Manchurian, Fresh Base Pizza, Club Sandwich
5. Lehvenda Cafe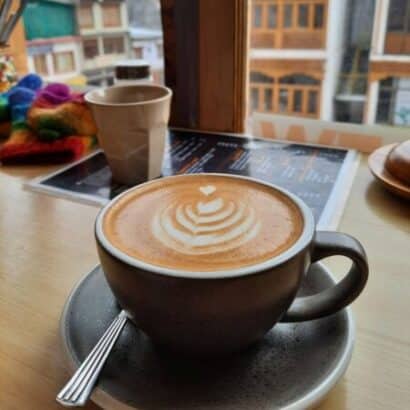 Lehvenda Cafe would surely satisfy you with their oh-so-amazing varieties of aromatic coffees. The excellent smell of brewed coffee is just mesmerizing! It offers top notch and delightful dishes along with super tasteful pizzas and waffles. A pretty view of the mountain while you're sipping a heavenly cuppa coffee is totally worth it. It also consists of alluring decor and ambience that is a blend of traditional and modern interiors.
Location - Leh Main Bazar
Available Cuisines - Chinese, Beverages
Must-Try Food Dishes - Brewed Coffee, Salad, Cappuccino, Fries, Chow Min, Momos, Mojito, Chocolate Shake, Waffles
6. Three Wise Monkeys' Cafe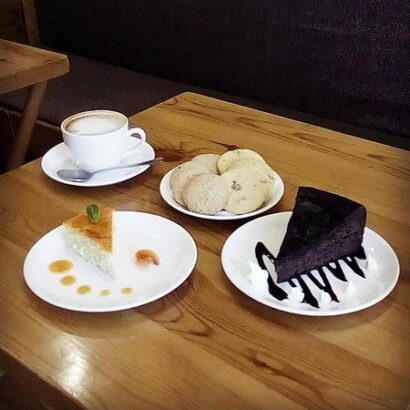 3 Wise Monkeys Cafe is a fine little and cozy place that offers some super delightful beverages and amazing moist cakes. It has a lovely ambience, quaint interiors, and extremely helpful and friendly staff. The owner of this food joint is a Japanese man who passionately cooks fantastic dishes with local ingredients.
Don't forget to try out the Apricot cheesecake as it is the star attraction of this food joint.
Location - LBA Shagaran Complex
Available Cuisines - Bakery, Beverages
Must-Try Food Dishes - Apricot Cookies, Apricot Cheesecake, Roll Cake, Pastries, Hot Chocolate
7. My Cafe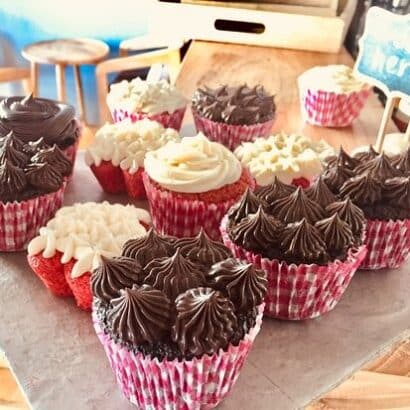 People say that My Cafe is one of the best coffee places in Ladakh. So, if you are a coffee addict, then you must visit this place for some great tasteful coffee options. My cafe fulfills all your needs when it comes to cozy ambience, lip-smacking cakes, freshly brewed and flavorful lattes, and range of scrumptious desserts. The simple yet modern decor of the eatery makes your evening even more better when you're chilling with a bunch of friends.
Location - Leh Main Bazar
Available Cuisines - Bakery, Desserts
Must-Try Food Dishes - Mint Tea, Espresso, Chocolate Truffle, Red Velvet Cake
8. Yum Yum Food N Cafe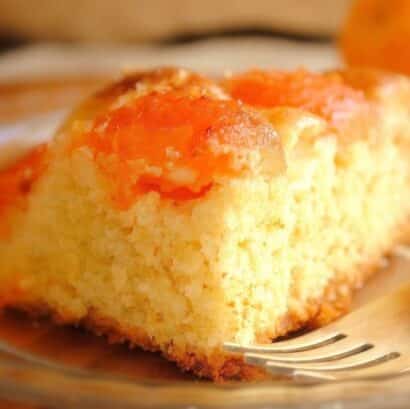 The culinary delights of the cafe are just as its name. Yum Yummm! The cafe lies in the heart of the city that serves authentic dishes and has an awesome wide-menu ranging to choose from. Their friendly staff members and owner makes you feel like home and provides good quality service to the customers.
Location - LBA Complex
Available Cuisines - Italian, Mexican, Asian, Chinese, Indian, Tibetan
Must-Try Food Dishes - Apricot Cake, Special Ladakhi Food, Rosemary Potatoes, Sizzler, Soups
9. Cafe TBQ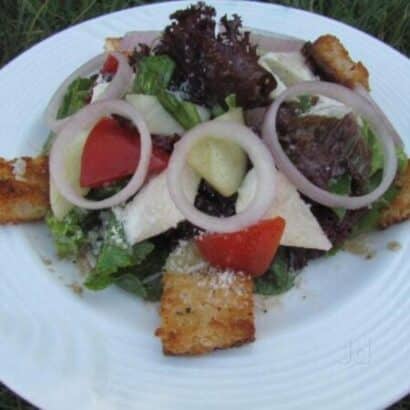 Cafe TBQ is a beautiful cafe that serves some amazing barbeque dishes and salads. It is a must-visit this place for it's exceptional service and freshly prepared organic food items. You can stop by for quick snacks whenever you are touring in Ladakh. Their well-trained staff would always ensure that their guests enjoy the best hospitality. The eatery is also popular for serving some delicious non-veg food dishes.
Location -
Chalung House

Available Cuisines -
Asian, Contemporary, European
Must-Try Food Dishes -
Jasmine
Tea
, Local Ladakh Lentils, Fried Chips, Organic Potato Cubes
,
Silken Tofu and Spinach Salad
Which of these cafes in Leh-ladakh would be your first pick whenever you are visiting this gorgeous place?
keep your sanitizer handy and double mask yourself to ensure your safety 🙂