Navratri is the most-loved festival in Gujarat. Amdavadis gear up to dance to the tunes of Falguni Pathak and end the night with Bhai Bhai. You can hear the loud, 'Ae Haalo' at every nook and corner. Also, the spirits are high in these 9 days, and the atmosphere is vibrant. Just as the night ends, there's a major question revolving in people's minds. 'Yaar have bhukh laagi, su khaaiye?'. Those were the days when we used to play Garba till late, and later roam around the city to explore different food options. This year, we won't be able to do that, but order to kar hi sakte hai na? Let's discover the best dishes to enjoy during Garba this Navratri.
Best dishes to enjoy during Garba Nights
1.
Vadapav And Dabeli from Jay Bhavani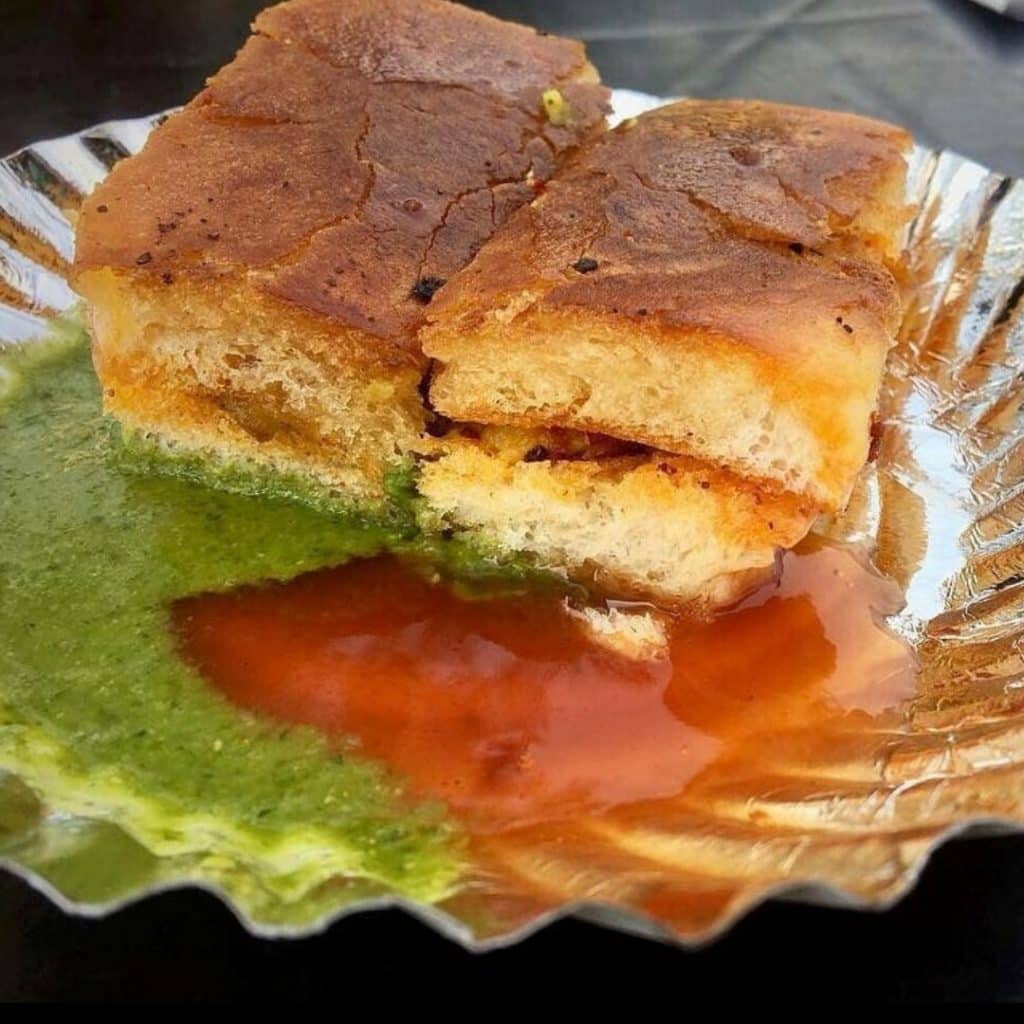 Every gujarati be like, ' Aa toh kai kehvani vaat hati.' Jay Bhavani's vadapav is the top-loved dish in Ahmedabad. Their taste is entirely different, and cannot be found elsewhere. It tastes best with the spicy green chutney. Extra butter add karavanu na bhulta. After the night gets over, order vadapav and dabeli to satisfy your hunger. They're open till 12, order in!Avg Cost: 250/- for two.Location: Multiple outlets in AhmedabadMust-try Dishes: Vadapav, Dabeli, Bhel, Jai Bhavani CTC Sandwich
2.
Breadsticks from Lion's Kitchen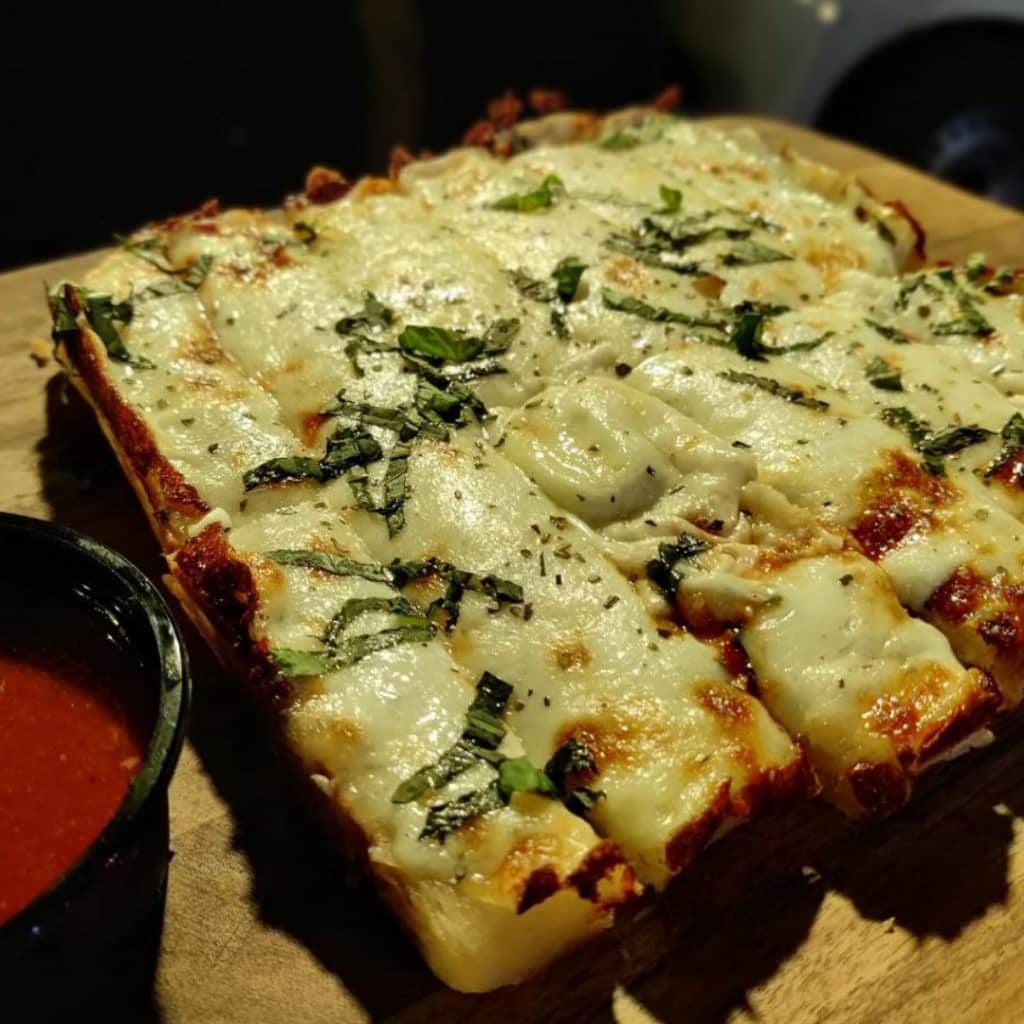 Dipped in cheesy sauce, Cheese Garlic Breadsticks from Lion's Kitchen are worth every bite. The creamy texture of the sticks will lure you, and as you take the first bite you'd be in heaven. It will instantly melt in your mouth. It is best paired with tomato sauce. The deliveries are open till 12 AM, so order in after your last Garba round. Oh! and don't forget to upload a picture of the ordered dish on your social media handle to avail 10% discount on the bill. Avg Cost: 400/- for two.Location: Bodakdev, AhmedabadMust-try Dishes: Cheese Garlic sticks, Marinara Pizza, Jalapeno Corn Burst
3.
Italian Pizza from Jasuben Shah Pizza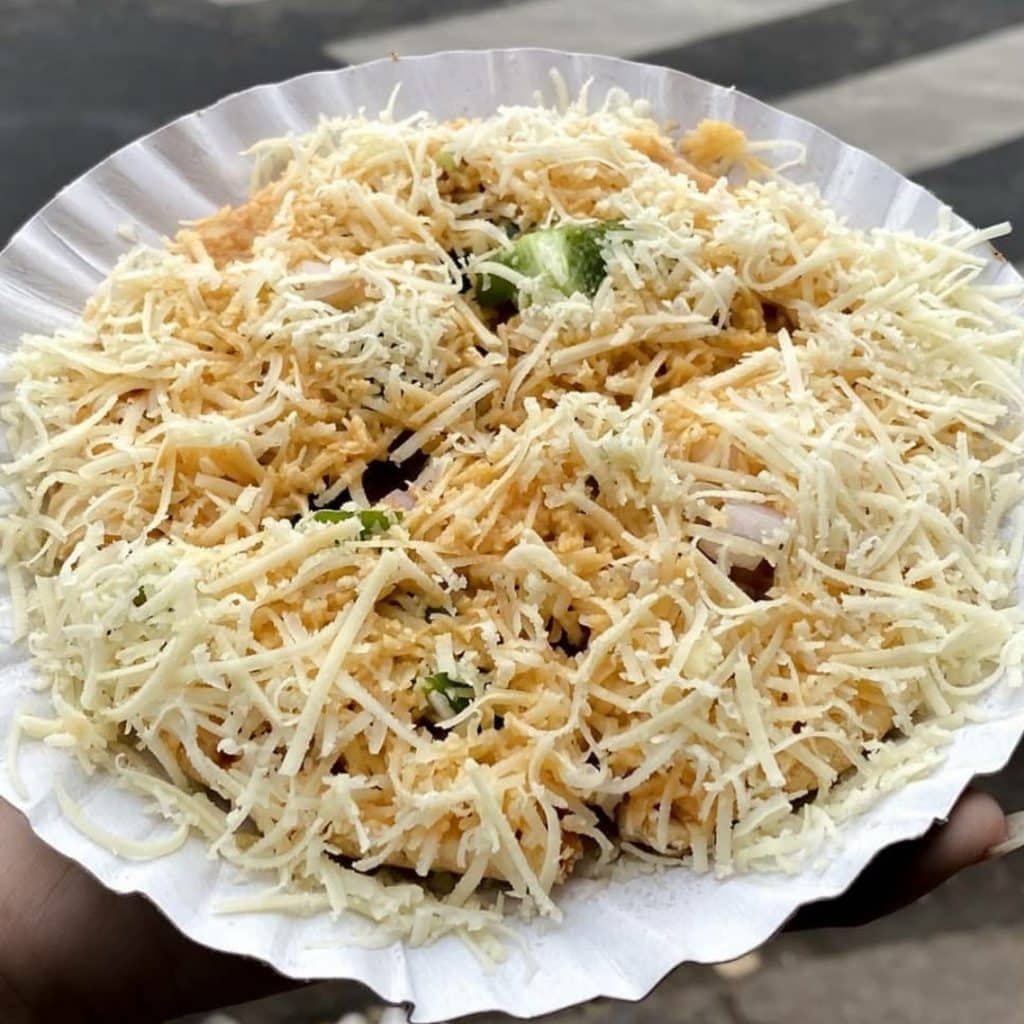 Pizza toh Jasuben naa j, su kehvu? Jasuben Pizza is the go-to place for desi pizza in the city. Jasuben's pizza is loaded with extra cheese and a smooth base. It is the best place for anyone who is craving pizza post-dinner. Oh! Is that you? Haha. This Navratri dance to the bamboo beats, and later savor Jasuben's OG Italian Pizza. You will almost order it every day after that. Don't worry, they are open till 12am for deliveries. Avg Cost: 300/- for two.Location: Multiple outlets in AhmedabadMust-try Dishes: Italian Pizza, Mexican Pizza, Cheese Bake Pizza
4.
Fusion Vadapav from Jugaadi Adda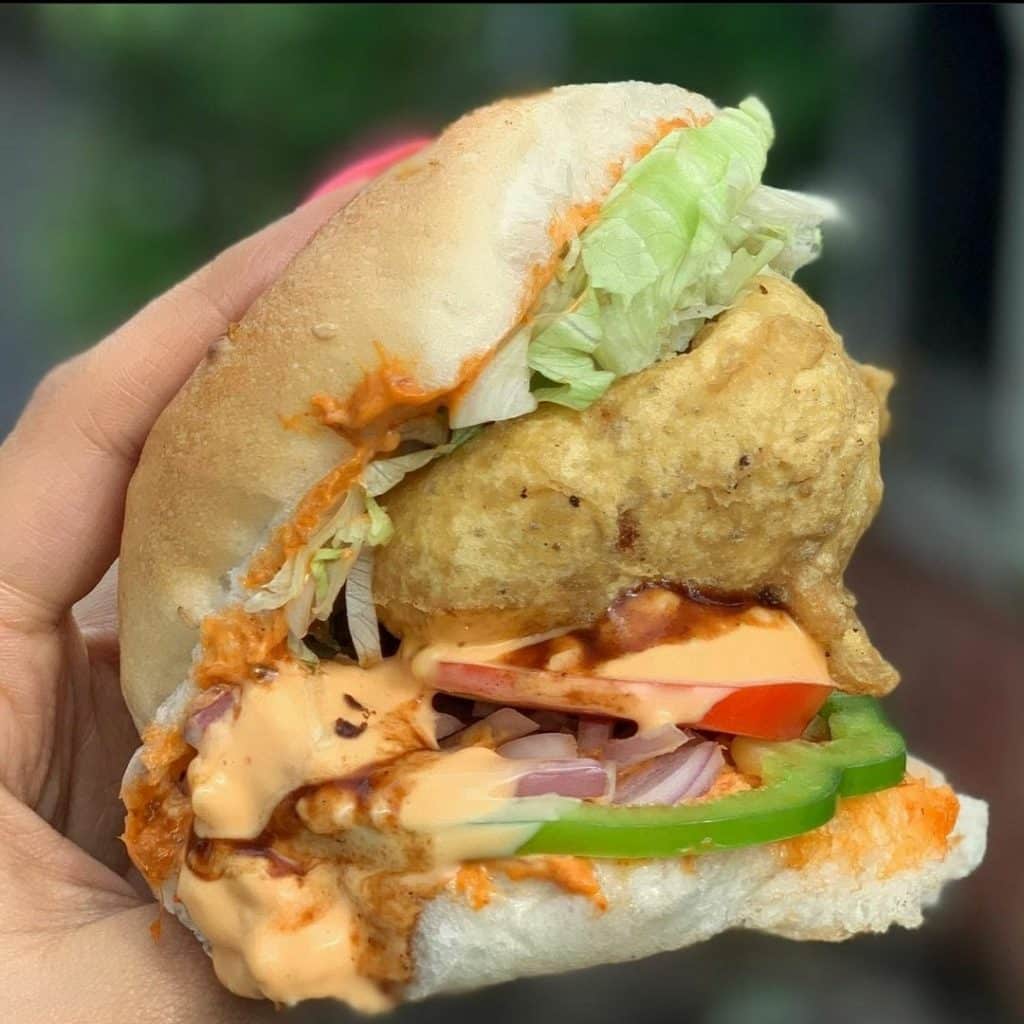 Jugadi Adda is famed for its distinct vadapav flavour. If you are craving a spicy flavoured vadapav, visit Jugadi Adda. Their dishes are dipped in different sauces and ingredients to make your taste buds go on for a joyride. The BBQ vadapav is the best from the menu. It is a combination of sweet and spicy flavours; isn't that tempting? Ring them up post-Garba, and get yours delivered. Avg Cost; 50/- for two. Location: Multiple outlets in AhmedabadMust-try Dishes: BBQ vadapav, Harissa Vadapav
5.
Thick Shakes from The Shakemaker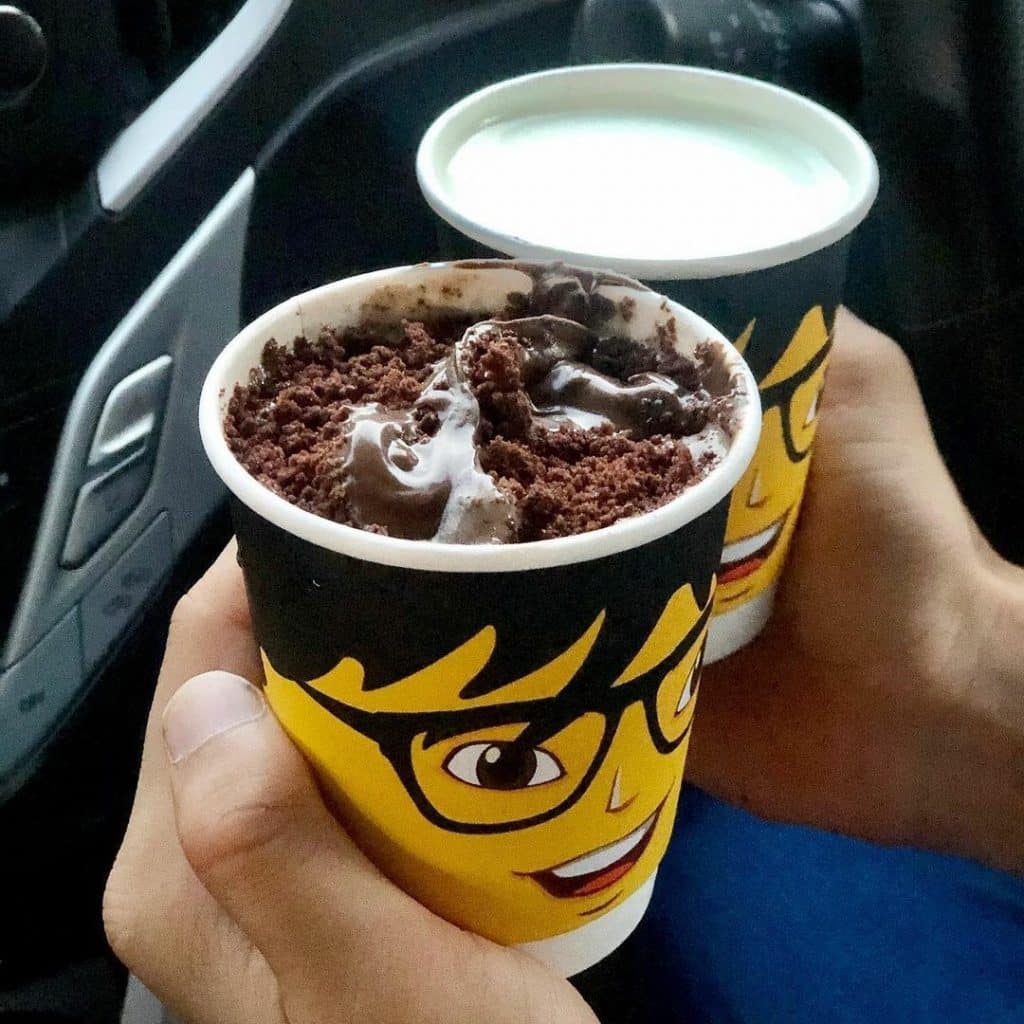 Craving for something sweet and fulfilling? Order a thick shake from The Shakemaker. You literally cannot drink it with a straw, bahot try kar liye. You need a spoon, accept it. The Shakemaker's shakes are so delicious and fill your stomach like a meal. We recommend Mud Shake and Coffee-tella. It will satisfy your sweet tooth, and hunger pangs too. Order before 12, and devour it as it arrives. Avg Cost: 400/- for two. Location: Multiple branches in Ahmedabad Must-try Dishes: coffe-tella shake, Mud Shake, Bubblegum, Red Velvet
6.
Cheese Garlic Pouch from WTF! Pizza's and More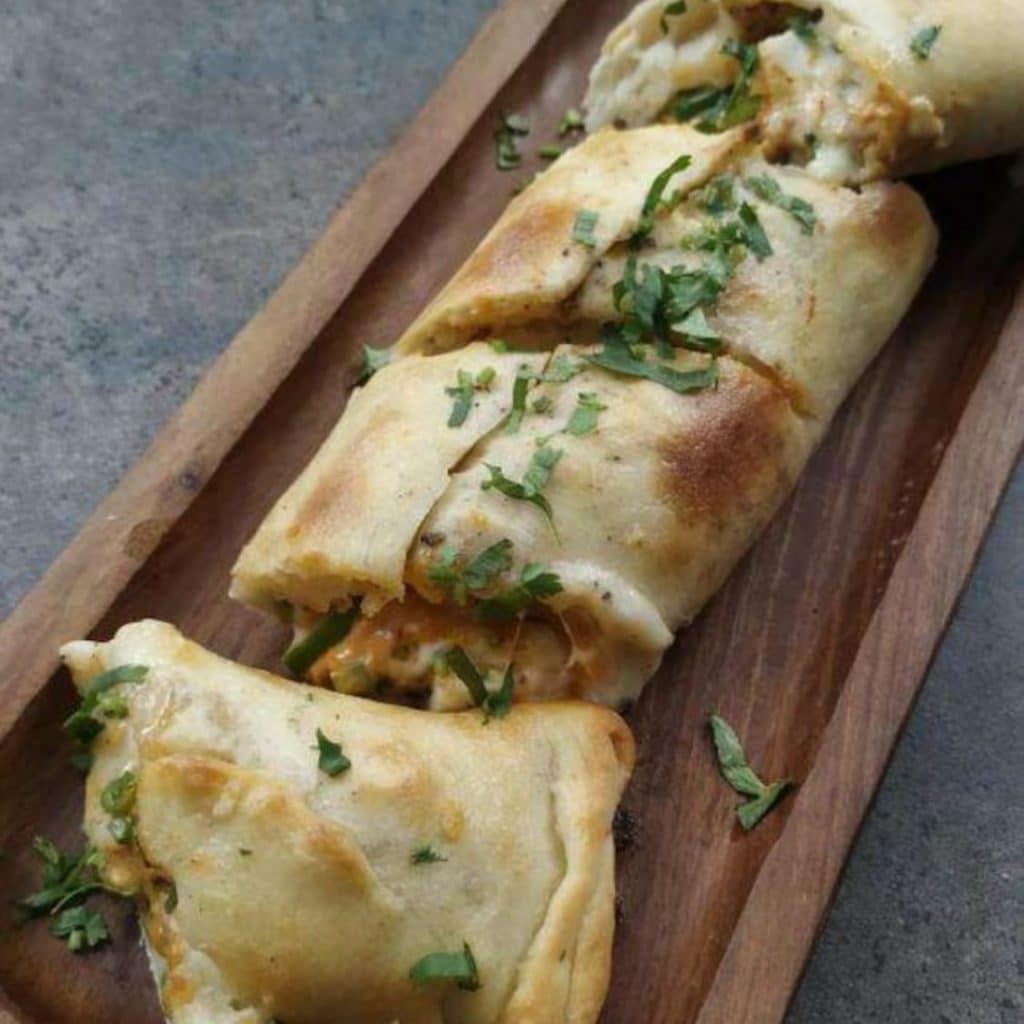 We're famished after multiple rounds of Garba, and we WANT CHEESE. Here's the best option for you. Order WTF Cheese Garlic Pouch to satisfy your cravings. Take one bite of this dish and wait for your tastebuds to thank you for a burst of cheesy garlic flavours. Avg Cost: 250/- for two.Location: Vastrapur, Ahmedabad Must-try Dishes: WTF Cheese Garlic Pouch, Peri-Peri Fries, Cheese Garlic Bread
7.
Wraps from Anjoy Late Night Meals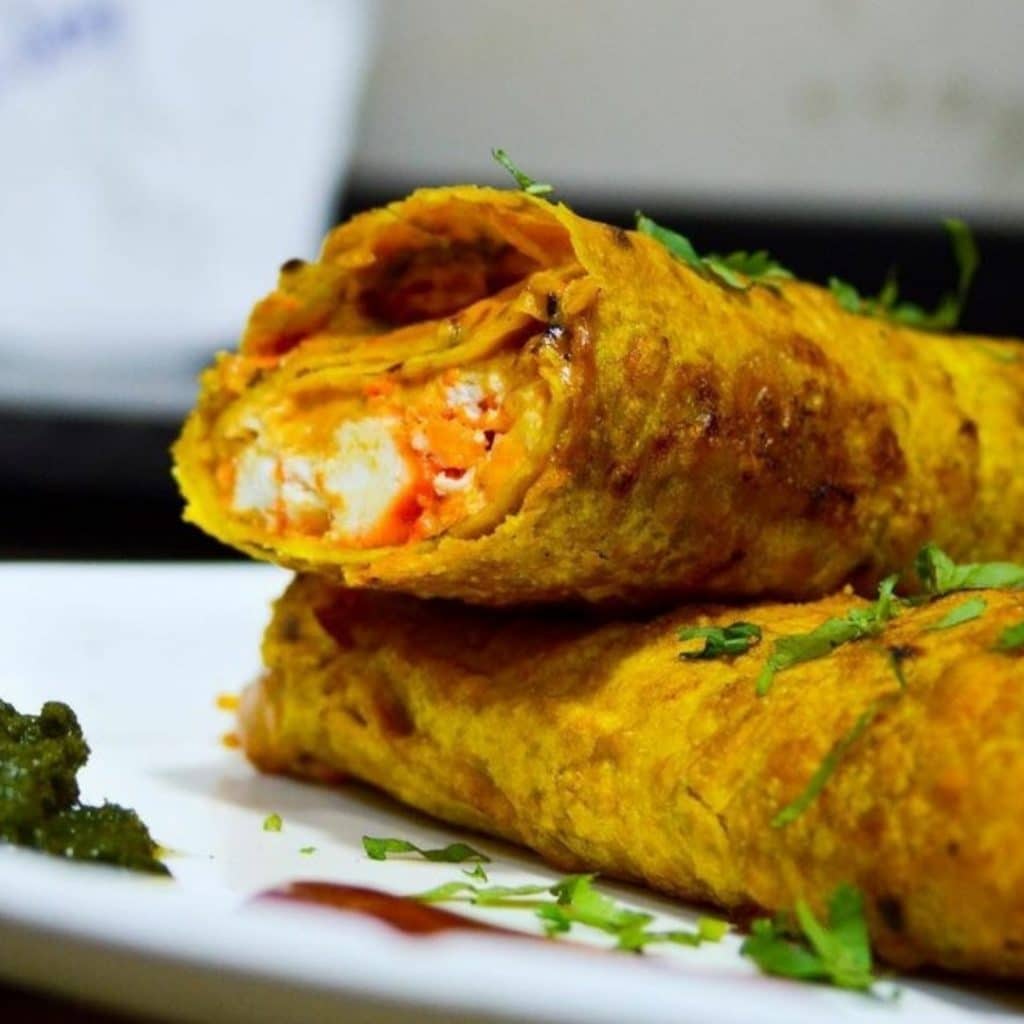 Anjoy is the perfect place for your midnight cravings. They serve scrumptious wraps and burgers even when the clock strikes 12. The Paneer Barbeque roll is the best on the list. Loaded with bbq sauce and paneer crumbs, it makes for a fulfilling dish. Along with the wrap, you can try out Anjoy special burger too. Avg Cost: 150/- for two. Location: Vastrapur, Ahmedabad Must-try Dishes: Paneer Barbeque wrap, Anjoy special burger, Mexican burger
8.
LSE Special shakes from La Shake Esfera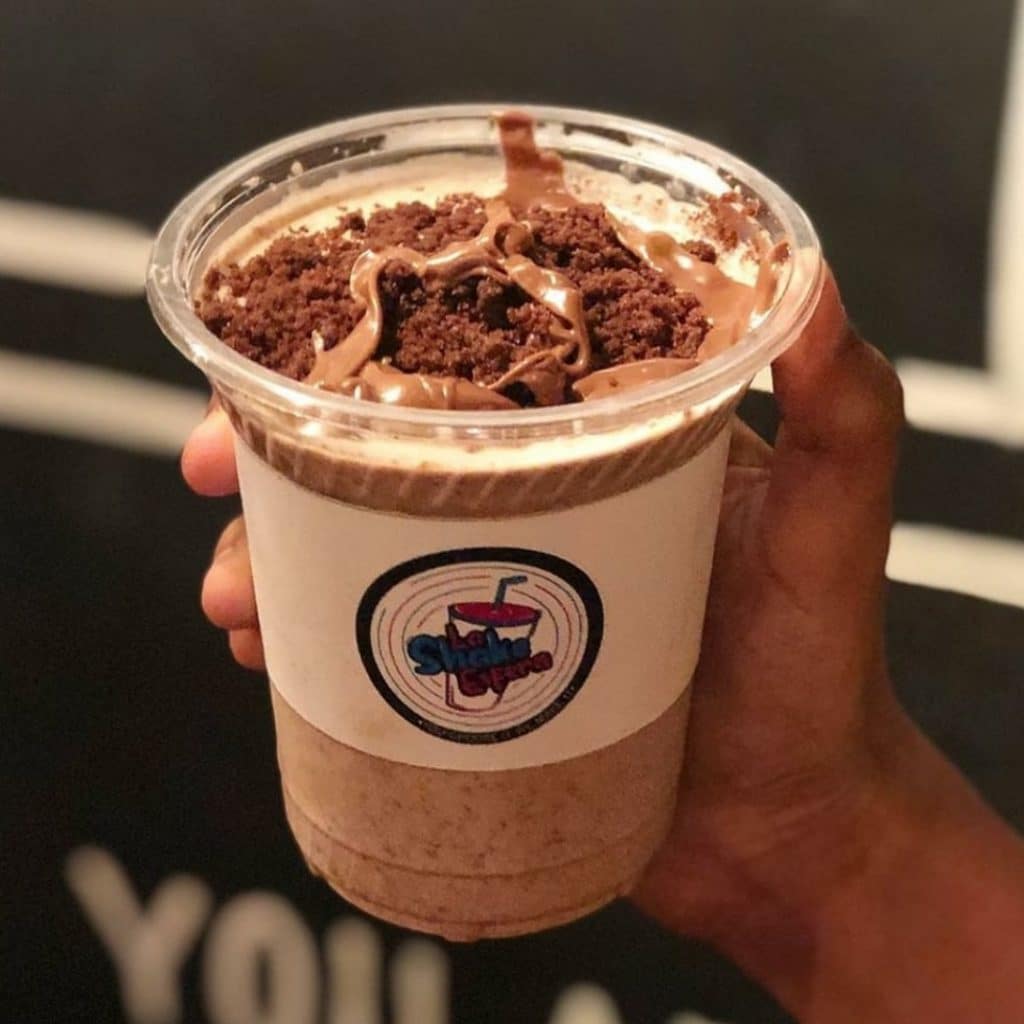 'Kai khaavu nathi, kai pivu che', is that your mood after garba? Okay, we have some suggestions to make. Try out the Star Fudge Shake and Tandoori Frankie roll from La Shake Esfera. This is the most appetizing combination you can choose for the midnight snack. Order it today, and fill your hungry stomach.Avg Cost: 400/- for two.Location: Multiple outlets in Ahmedabad Must-try Dishes: Star Fudge Shake, Tandoori Frankie Roll, Mexican Club Sandwich
9. India's Cheesiest Pizza From Puffizza

Puffiza's pizza got the best cheese pull in town. India's Cheesiest Pizza is delicious heaven for all cheese lovers. It is loaded with 12 kinds of cheese, making it extremely drool-worthy. The crust is cheesy too; just a bite of it is enough to make you want more of it. Order this after the last round of dandiya, and devour it with the group. Avg Cost: 500/- for two. Location:Multiple Outlets in AhmedabadMust-try Dishes: India's cheesiest Pizza, Farm Fresh Pizza Garba rami ne thaaki gaya? Fikar not, where to order food from. So, These were the best dishes you can enjoy after Garba this Navratri. Try these places out and amaze your taste buds. Let's play one more round of Garba just after hogging onto these dishes.