Hey there! You're a hopeless romantic, aren't you? And which is one true dream of an immensely romantic person? To go on a beautiful candle light dinner. These restaurants have a beautiful vibe to them, and if they are located in Udaipur it's even better. Udaipur is every amdavadis' favourite relaxing destination.
If you are visiting the City of Lakes with your beloved, a Cande Light date idea will definitely make the trip even better. It will awaken the hidden love, and let you spend a heartwarming time with your loved one.
If you are wondering where to visit, we are listing the best restaurants for Candle Light Dinner in Udaipur, let's go:
Best Restaurants for Candle Light Dinner in Udaipur
1.
Ambrai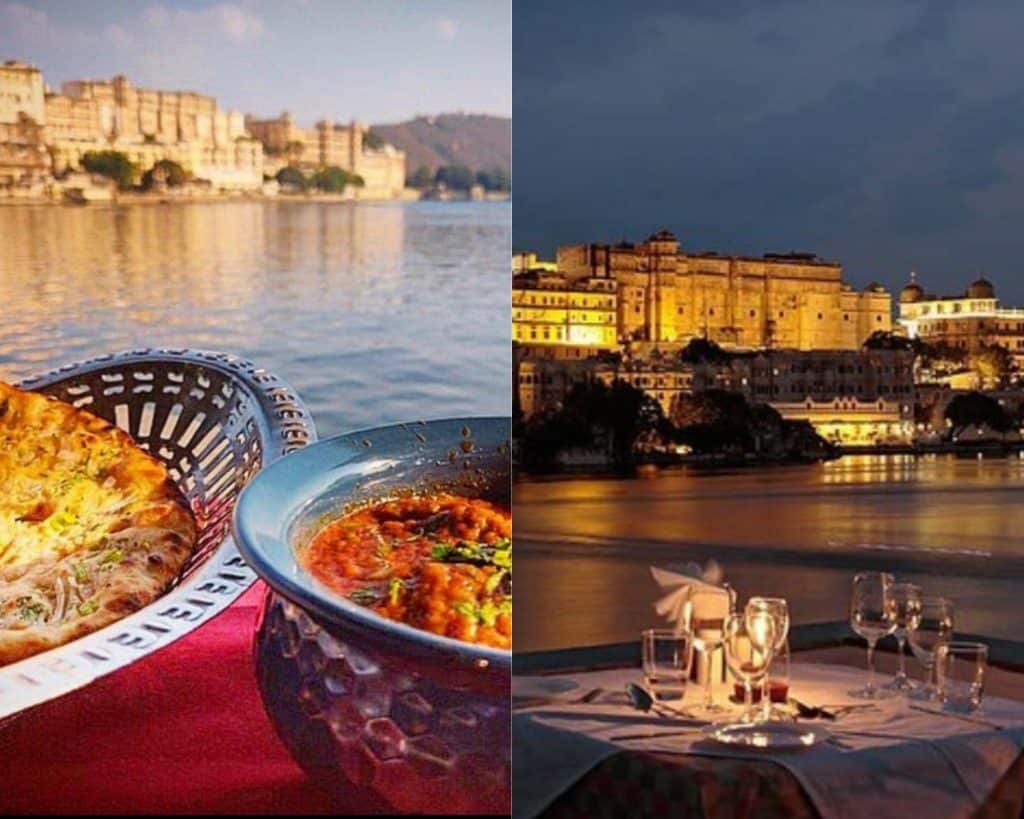 Located at the ghats of Lake Pichola, Ambrai is a romantic spot to spend your evening. The restaurant is at the lakeside, offering a picturesque view of the well-lit city. The ambiance is warm, and every table is adorned with candles. The food is excellent, and so is the hospitality. It is an elegant place to spend some quality time with your loved one. When at Ambrai, dip your fingers in either Chinese food or North Indian.
Avg Cost: 1700/- for two
Location: Ambrai Road, Udaipur
Must-try Dishes: Veg Kolhapuri, garlic naan
2.
Upre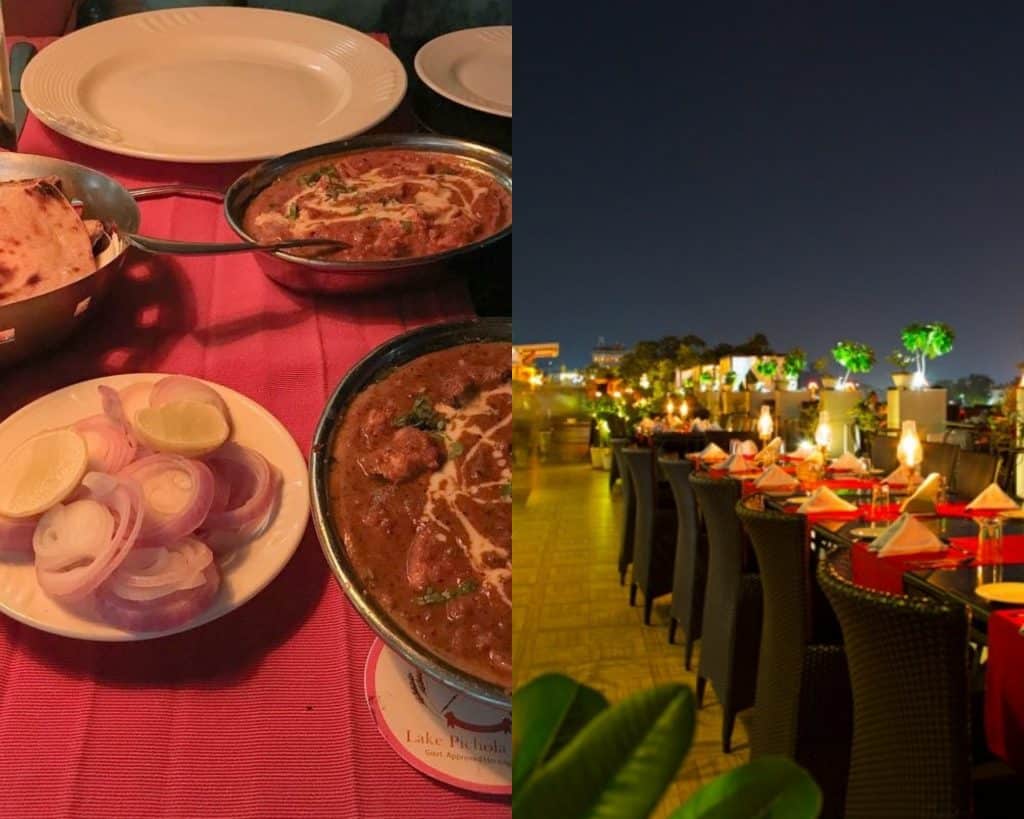 The infamous Upre restaurant is loved by every visitor. The royal ambiance of the restaurant is inviting and is worth the visit. The restaurant overlooks the lake and offers a majestic view of the sunset. The place illuminates with candles and warm lights from every direction, creating a beautiful atmosphere. The food here is delectable and will soothe your taste buds. You can either order in the authentic Rajasthani cuisine or North Indian.
Avg Cost: 1900/- for two
Location: Lake Pichola Road, Udaipur
Must-try Dishes: Paneer Tikka, Dal Makhani
3.
Sheesh Mahal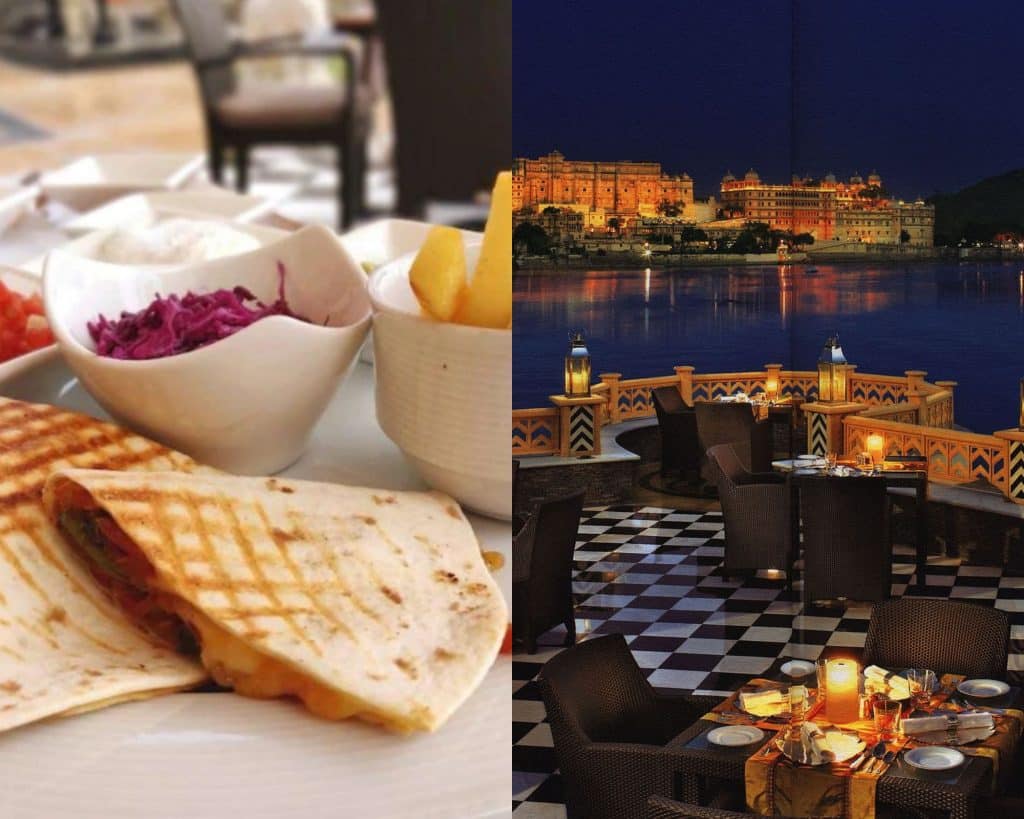 Sheesh Mahal is a luxury experience. Situated in the lap of The Leela, Sheesh Mahal is the best place to be in Udaipur. It is well known for its candle light dining sitting. The restaurant has a gorgeous background of Lake Pichola. It also offers a splendid view of the city palace as the chill breeze caresses your hair. It is an open-roof restaurant; you can stargaze too while having dinner. Here, you have varied cuisine to try. Several international dishes as well as Rajasthani food too.
Avg Cost: 2,200/- for two.
Location: Pichola, Udaipur
Must-try Dishes: Quesadillas, Pizza, Cheese Butter Masala
4.
Tribute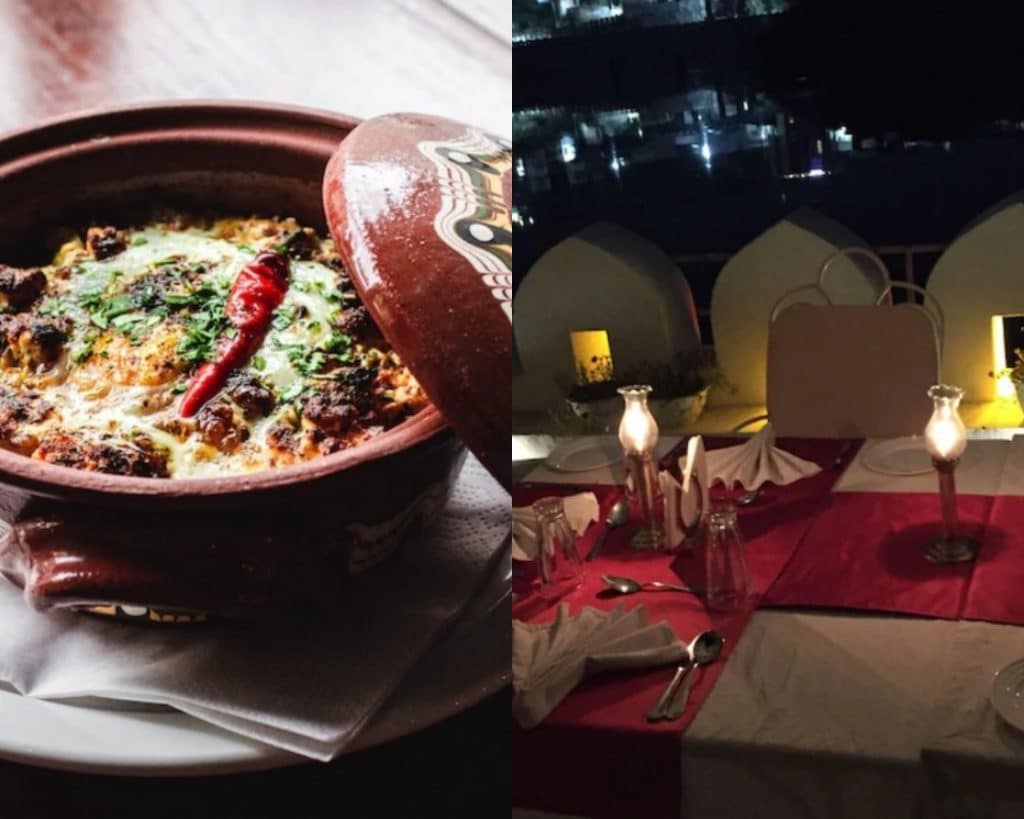 Tribute stands quite true to its name. It was originally opened to pay respects or tribute to, "Chetak", the brave horse of Maharana Pratap. This magnanimous restaurant is located at the banks of FatehSagar lake. It offers pristine views of the lake, and the mountain ranges around. One might get aesthetic pictures here along with scrumptious food. Their Rajasthani dishes are savoury and mouth-watering.
Avg Cost: 1,000/- for two.
Location: Pichola, Udaipur
Must-try Dishes: Biryani, Chur Chur Naan
5. Royal Repast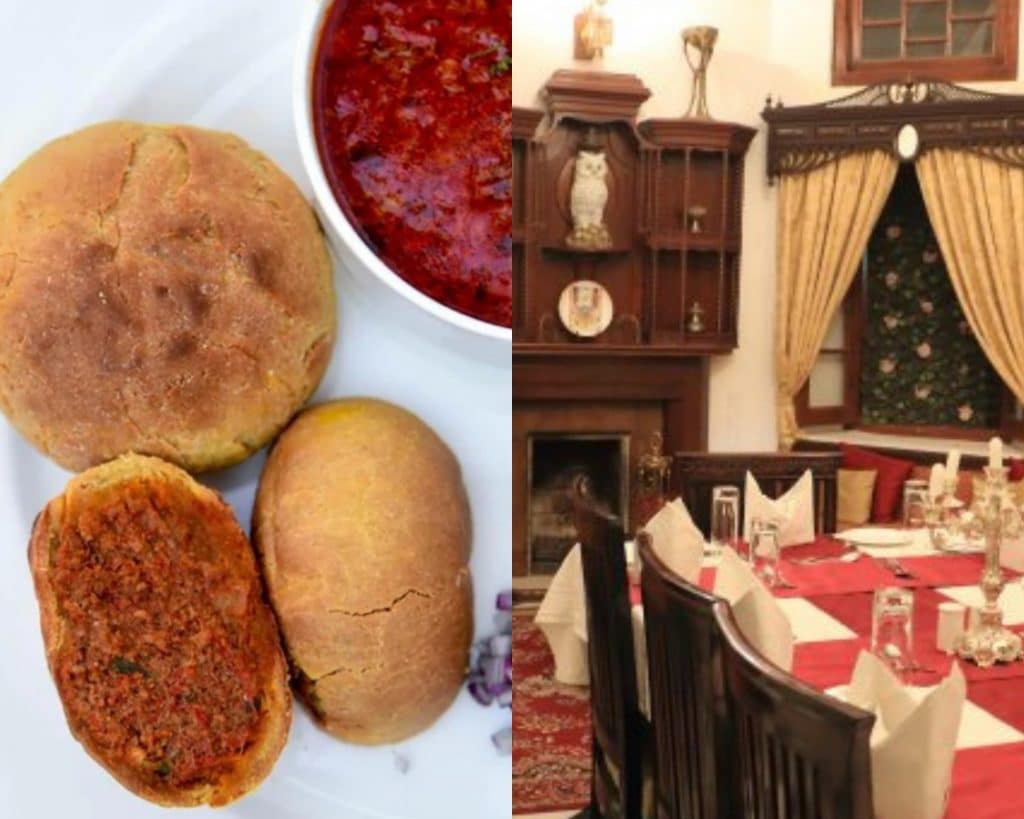 Are you looking for a quaint ambience with a tinge of culture attached to it? The blue theme of the restaurant is a perfect place for capturing aesthetic pictures of the surrounding. It is an Instagram-worthy place. Their every dish is customized and special on the menu. Try out the traditional Rajasthani cuisine; it tastes really flavoursome and delicious.
Avg Cost: 900/- for two
Location: Bedla House, Udaipur
Must-try Dishes: Dal Baati
These are the best restaurants for Candle Light Dinner in Udaipur, you know where to go now. Make your loved ones feel special, and shower them with love in abundance. Whenever you visit any of these places and try our recommendation, then snap a picture and let us know.