For all the cheese lovers out there, if you really want to have something cheesy like cheese in every dish, then you must visit Cuppuccino Café before you feel it is too late to have cheese. But on a serious note, this café is definitely a must visit if you want to literally feel pure cheese bliss in Ahmedabad.
1. Soups: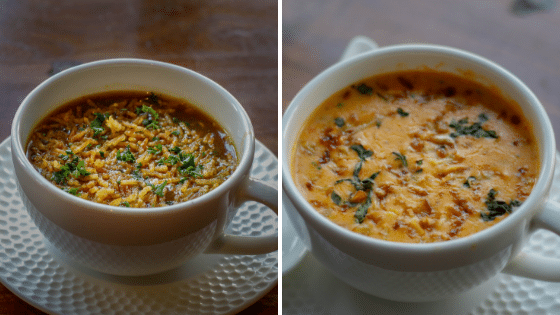 So to start with the soups, on the left side is Golden Crispy Rice Soup with a spicy taste and crispy rice topped on it and on the right is the Burnt Garlic Soup full of creamy texture and tint of cheese in it.
2. Cottage Cheese Tacos: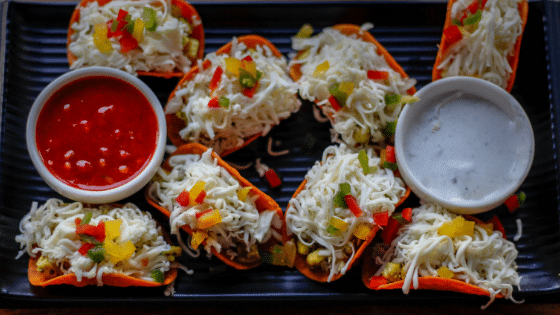 A plate of Crispy Tacos filled with cottage cheese and bell peppers served along with salsa sauce and mint mayonnaise dip. A must try appetizer, if and only if you are a tacos lover.
3. Soya Kheema Pav: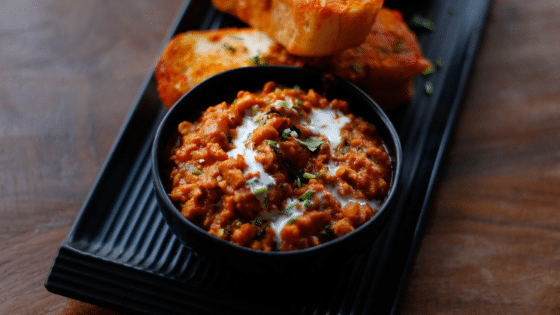 This was one of my favorites! Basically, this dish is the version of egg kheema in which the kheema is made of soya beans in spicy tomato gravy served with masala pav.
4. Volcano Pizza with its Variants: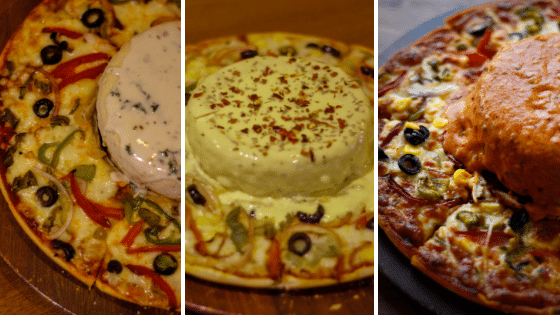 The star dish of the Cuppuccino Cafe! The volcano pizza, most favored among all the dishes now has two more variants which are white cheese for those who want to have a milder taste of melted cheese and Italian cheese for all those who are spice lovers.
5. Pizza Fondue: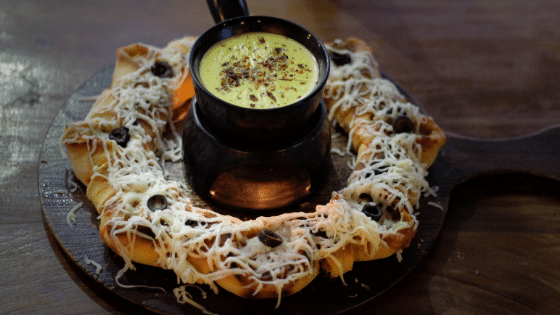 If you are at Cuppuccino Cafe, then you surely cannot miss out on the pizza fondue they serve. There's no doubt that they serve the best pizza fondue in Ahmedabad.
6. Creamy Cottage Cheese Spinach Rice: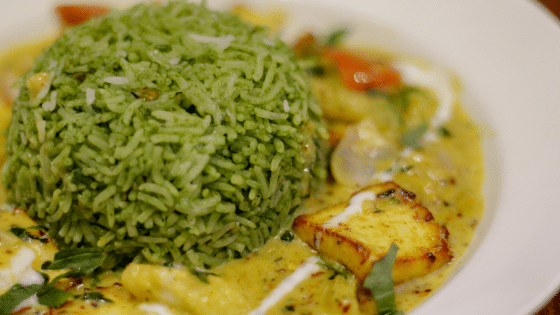 The mild taste of spinach rice served in the creamy cottage cheese made the perfect blend. Soo tempting!
7. Cottage Cheese Fondue: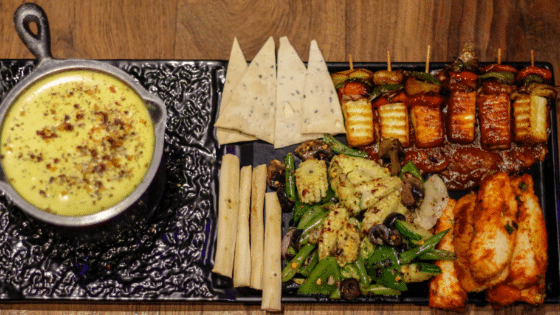 A platter full of cottage cheese sticks, sauteed veggies, spicy bread, pita bread, and biscuit sticks served with the melted cheese fondue.
8. Barbeque Sizzler: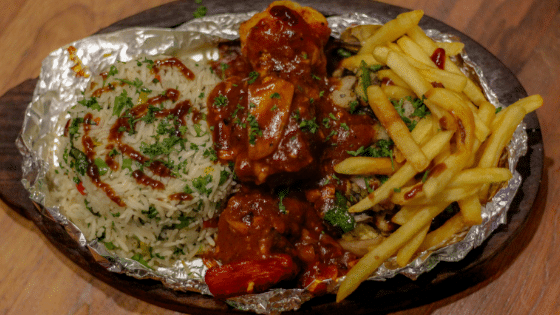 Steamy sizzler prepared with sauteed vegetables in barbeque sauce served alongside cilantro rice and crispy french fries.
9. Pad Thai Noodles: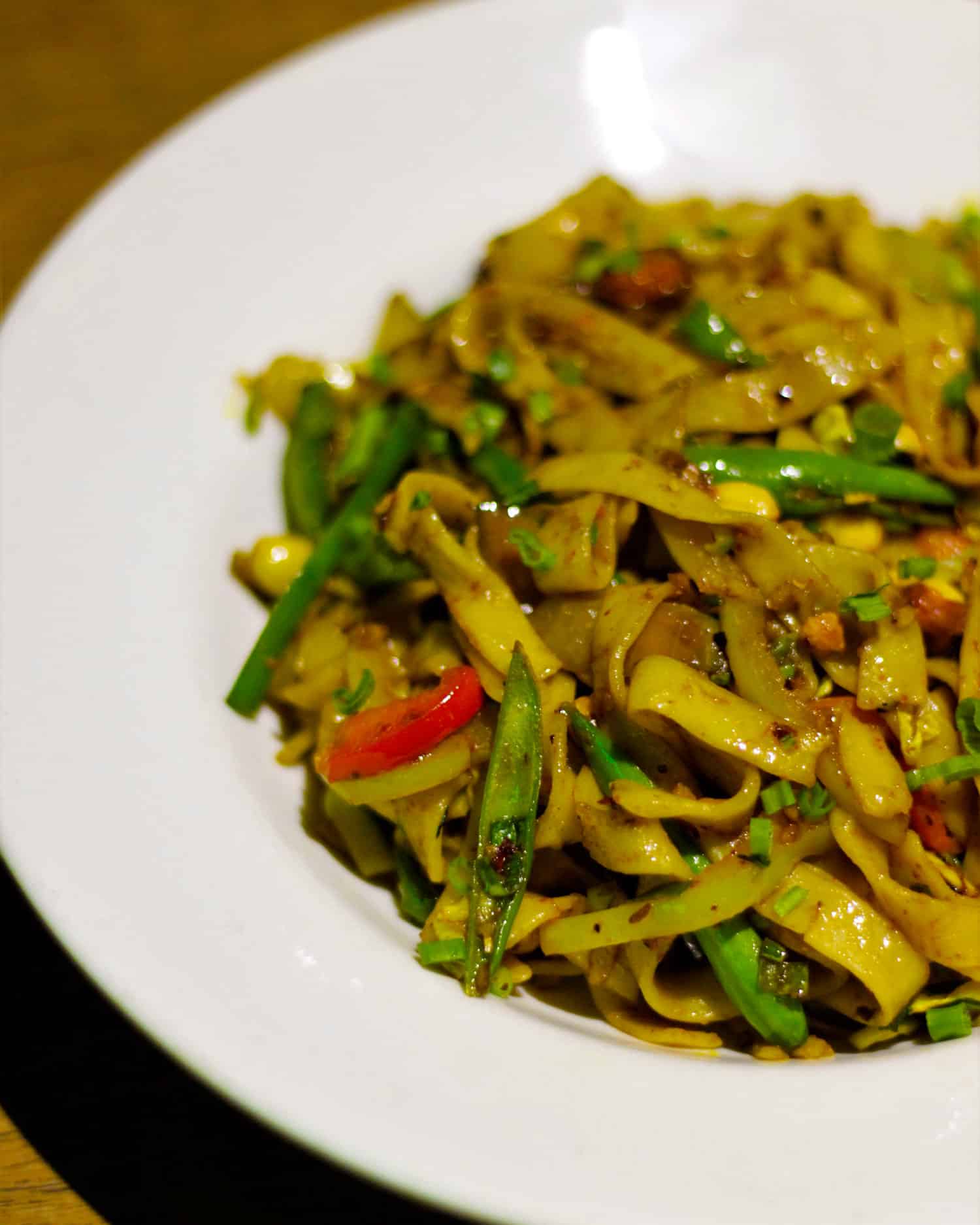 The all-time favorite Flat Thai noodles toasted in bell peppers, chilies, and spicy sauces for all the noodle lovers.
10. Café Mocha: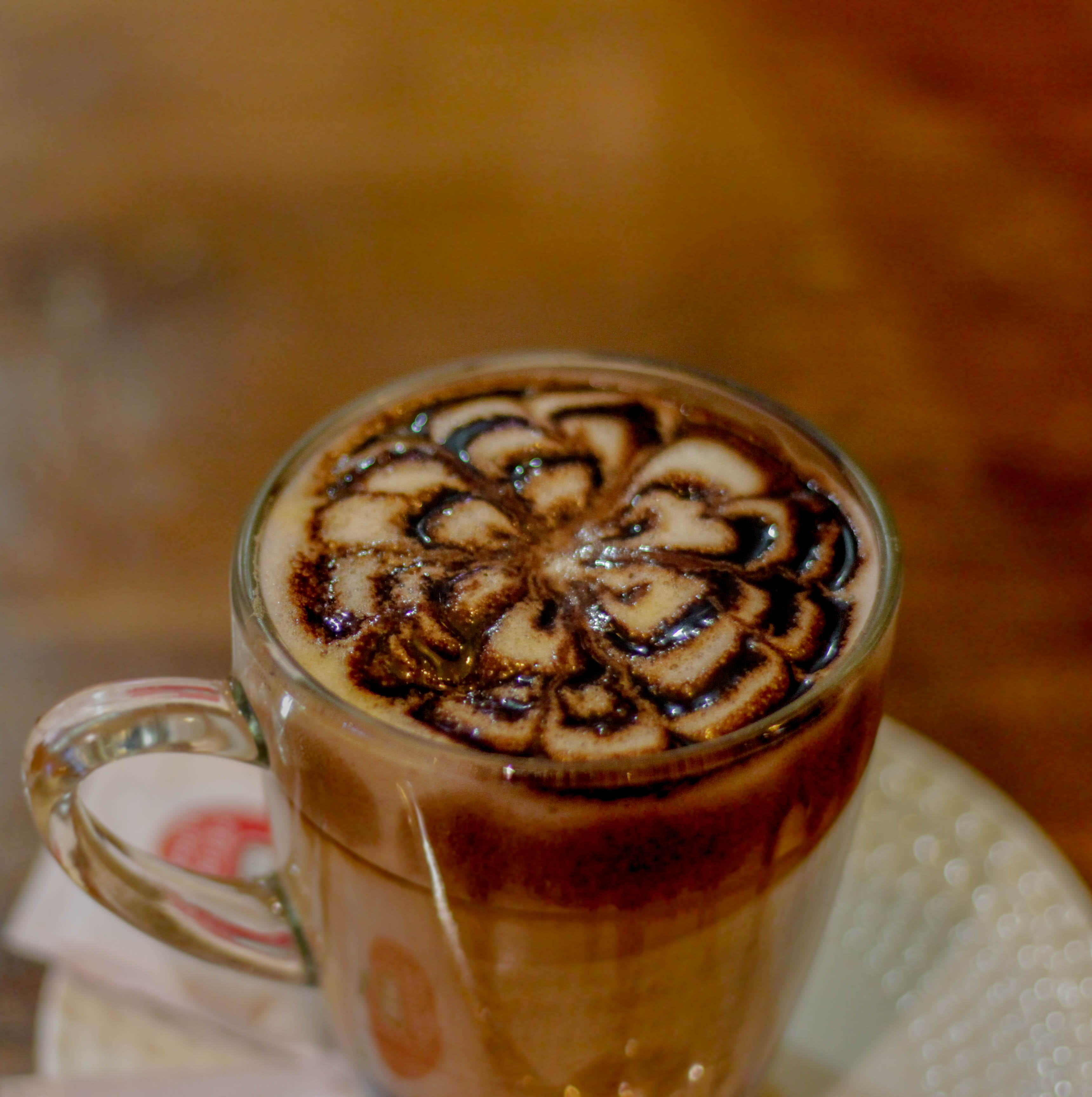 If you have a classic cafe mocha to sip on in these chilly winter nights, then what else do you need?
11. Red Velvet Waffle: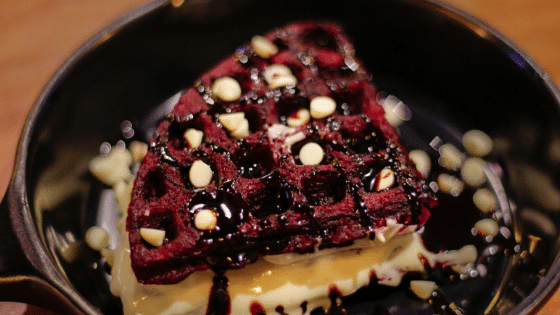 Can you resist a creamy red velvet waffle loaded with lots of chocolate sauce garnished with white choco chips? Even if you're full, I bet you cannot!
12. Nutella Pancake: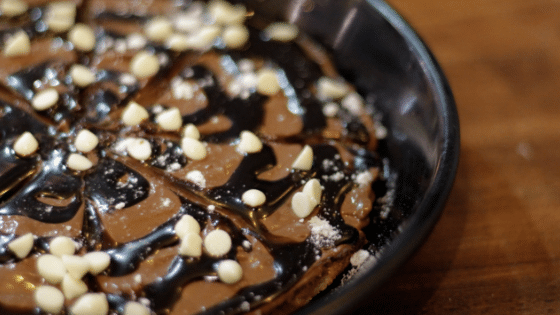 To end your food on a sweet note, tasty pancake drizzled with Nutella and chocolate sauce topped with white choco chips will definitely make your dinner the best one.