Looking for some fantastic ice-cream places this summer season? Cause sunny days of summer are a perfect mood for the flavorful ice-creams! Let us all agree that the pleasure of relishing cooling desserts when the mercury level rises up is truly unbeatable. Are you keen to ride on with the amazing and appetizing ice-creams this summer? If yes, then we bring to you 10 ice-cream places in Ahmedabad that'll absolutely satisfy your sweet tooth! Your taste buds are going to give you a pat on your back after indulging into these delightfully delicious ice-cream flavors. Try it our for yourself and thank us later.
1. Shree Janta Ice-Cream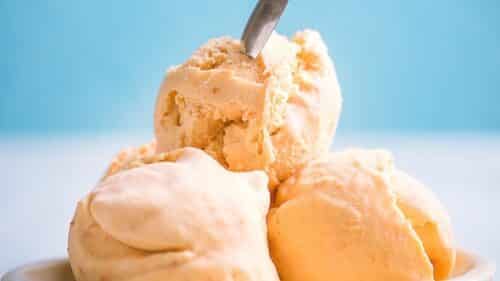 Shree Janta Ice-cream is one of the old ice-cream shop chain in Ahmedabad. It offers refreshing and tasteful ice-cream flavors. The place is well-known for serving better quality desserts and a beautiful ambiance. You will find a wide variety of ice-cream flavors here.
Popular Ice-cream Flavors – Matka Mawa Malai, Golden pearl, Badam Carnival, White House, Sp. Shree Janta.
2. Dairy Den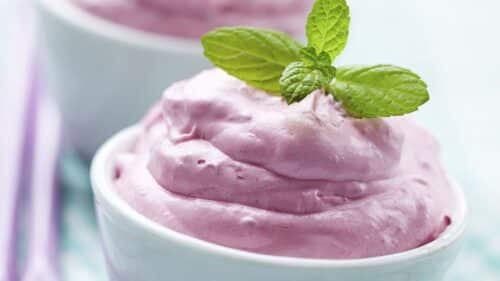 Dairy Den lies on C.G road. People prefer this place due to their quality service and good taste of desserts. They've been sucessfully catering to the taste buds of the Amdavadis since few decades. People love the place because the quality and taste of the ice-cream remains the same even after years! Dairy Den is famous as pioneers of soft serve ice-creams in the city. It offers good service to their customers while their staff members are equally humble.
Popular Ice-cream Flavors – Pistachio Saffron, Cashew Raisins, Rich French Vanilla, Salted Caramel, Cookie Dough
3. Baskin Robbins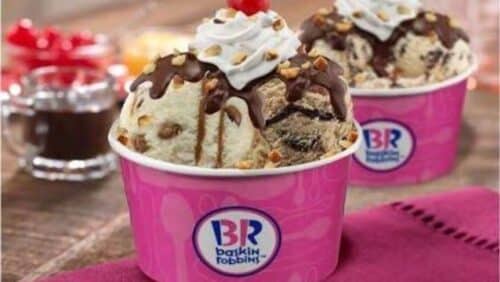 Baskin Robbin's ice-cream flavors will not disappoint you due to its variety of sweet flavors. They offer a lot of variety of fruits and nuts in their ice-cream that adds the extra flavors to the desserts. The place is popular for its quality service, hospitality, elaborate menu, and good staff. They are very particular in keeping the spread neat and clean.
Popular Ice-cream Flavors – Alphanso Gold, Malted Chocolate Fudge, Honey Nut Crunch, Mint Milk Chocolate, Litchi Gold.
4. Classic Derani Jethani Ice-Cream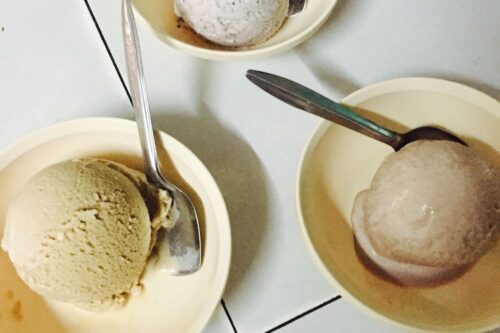 Isn't the name of the spread interesting though?
Classic Derani Jethani ice-cream lies in Navrangpura. It is one of the oldest serving place in the city that makes fresh ice-cream daily. If you're looking to try onto some unique and delightful dessert flavors then you must look forward to the derani jethani ice-cream spread. To boost your immunity in the current pandemic try out their simply delicious ginger ice-cream.
Popular Ice-cream Flavors – Chocolate Walnut, Kesar Elaichi, Green Roasted Pista, American Biscuit, Coffee Flavor, Khajur and Nut.
5. Jaisingh's Ice-Cream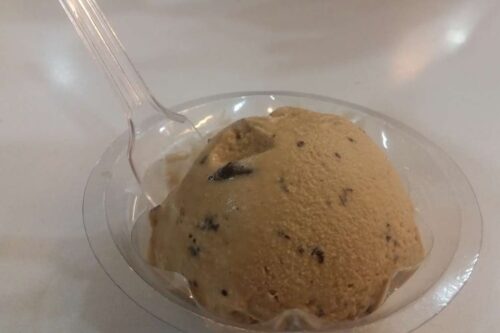 Jaisingh's ice-cream is a go-to place for people who would want to relish the traditional flavors. It is one of the oldest places in Ahmedabad that has a method of making their desserts in a traditional way. However, the place is well-know for its hospitality, fresh ice-cream flavors, and seasonal ice-creams. You'll be glad to know that it also offers varieties of sugar free ice-cream.
Popular Ice-cream Flavors – Coffee Walnut, Cinnamon, Green Tea, Rose Almond, Pista Malai, Rose pista, Tender Coconut.
6. Apsara Ice-cream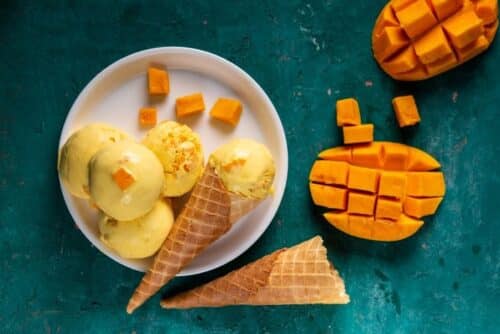 Apsara ice-cream is an ice-cream parlor that offers nice blend of amazing fruit flavor ice-cream and has some exciting varieties of chocolate flavored desserts. One would like to visit it due to its good quality and fresh food, and lovely ambiance. You can also ask them to customize your ice-cream flavors from their elaborate menu. The spread is also popular as it serves sugar free ice-cream flavors.
Popular Ice-cream Flavors – Crunchy Chikki, Strawberry Story, Cafe Crunch, Mint Marvel, Malai Slice
7. Naturals Ice-cream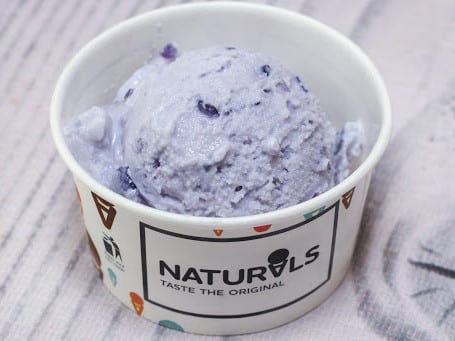 Naturals ice-cream is an excellent place consisting of beautiful ambiance and good seating options for the customers. The freshness, taste, and the quality of the ice-cream is up to the mark. You'll find some drooling and fantastic options of ice-creams on their menu.
Popular Ice-cream Flavors – Tender Coconut, Malai Khurma, Chickoo Ice-cream, Roasted Almond Ice-cream

8. Honey Cube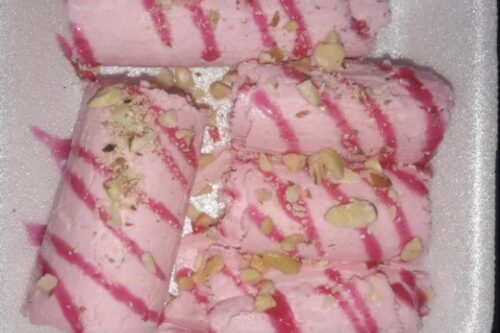 Honey Cube is a beautiful place that specializes in Tawa Ice-cream and serves startling varieties of live candies. It is famous for its unique concept of roll ice-cream. The spread is known to use fresh milk sourced from its farms in the making of the scrumptious ice-cream flavors. You'll love to see how they froze their tawa at -22 degree celcius while the fresh milk and ingredients are poured, squeezed to make the live ice-cream rolls!
Popular Ice-cream Flavors – Kit-kat, Paan Flavor, Guava Chili, Jelly Cheese Tawa, Kacha Keri, Dry-Fruit Rabdi, Strawberry Live Candybar
9. Thanco's Natural Ice-cream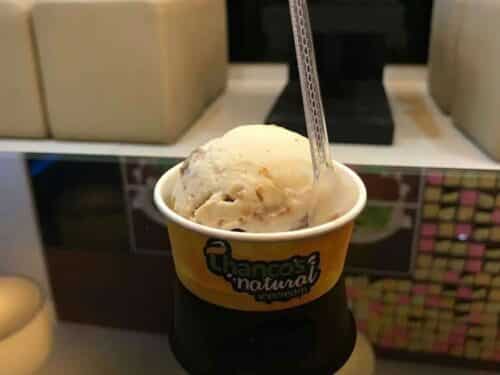 Thanco's Natural ice-cream serves high-quality and tasteful ice-creams. It is popular for its ambiance with its artistic look. The rich and creamy desserts are all amazing. They say that when you go to Thanco's Natural ice-cream you can fool your tummy with the sugar free flavors. As they also offer some tasty sugar free ice-cream options. i.e Tender Coconut, Chickoo, Anjeer, and Litchee.
Popular Ice-cream Flavors – White Chocolate Honey, Real Bean Vanilla, Gulab Jamun, Oreo Brown, Belgium Chocolate.

10. Asarfi kulfi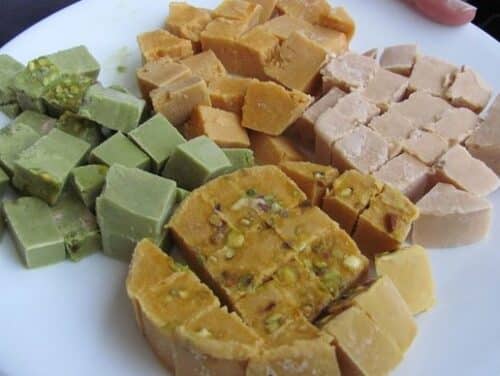 Asarfi Kulfi has a spread of chain of its outlets in the city that serves delightfully delicious kulfi roll cut and ice-creams. The scrumptious kulfi cut rolls have been one of the top favorite of Amdavadis since last many years. They are also known for offering matka kulfi ice-cream flavors and sugar free roll cut ice-creams.
Popular Ice-cream Flavors – Rich Coffee, Brownie Oreo, Rabdi Kulfi, Green Pista, American Nuts, malai Kulfi, Pista Kulfi.
Which of these delightful ice-cream places in Ahmedabad is your top favorite place that will satisfy all your sweet cravings?