From going out of the home every day for work to working from home every day we all had to accept the new normal due to this pandemic. All of us have been living in the comfort of our homes since March. With trends like dalgona coffee, we all had to cook at our homes. Whatever skills that we've had in cooking, the savior during this whole period has been the Ready-to-Eat Foods. The Ready-to-Eat products such as meals, curries, instant mixes, desserts, and frozen snacks have been of huge help for most of us in the kitchen department.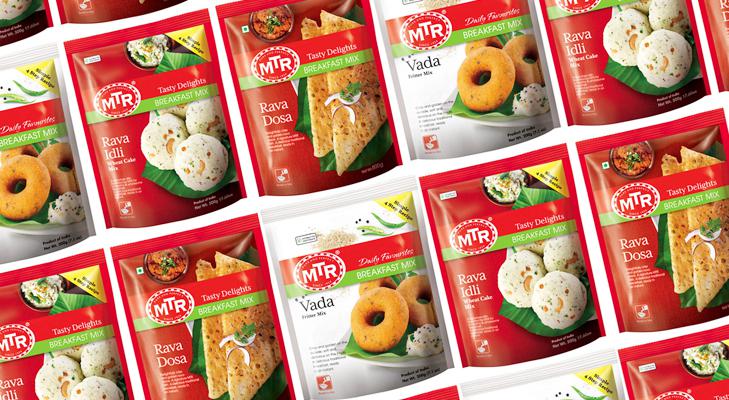 Impact on Sales for Brands
There has been an increase in sales for the brands that sell Ready-to-Eat foods. The grocery delivery platform Grofers saw a sales increase of 170% in the Ready-to-Eat category, a 31% sales increase on Ready-Made Meals and a 41% sales increase on frozen foods. The ready-to-Eat meals brand MTR Foods, saw a demand for their breakfast mixes, dessert mixes, and Ready-to-Eat Meals increase by 20%. The start-up company Express Feast that manufactures Ready-to-Eat Food and Ready-to-Cook Food saw a surge of 200% in sales since the lock-down. The demand was specifically for its instant rasams and breakfast combo pack. The demand for Maggie and kinds of pasta has also increased a lot over the year. The brand Haldiram's a major snack manufacturer used to sell only on platforms like Amazon and Flipkart but now has tied up with Swiggy and Zomato as well to market its products.In addition to all of these the food delivery platform Swiggy furthermore wishes to venture into Swiggy's DIY Meal Kits delivery service. The competition is said to intensify among the brands of Ready-to-Eat Food items. However the market has been at its peak.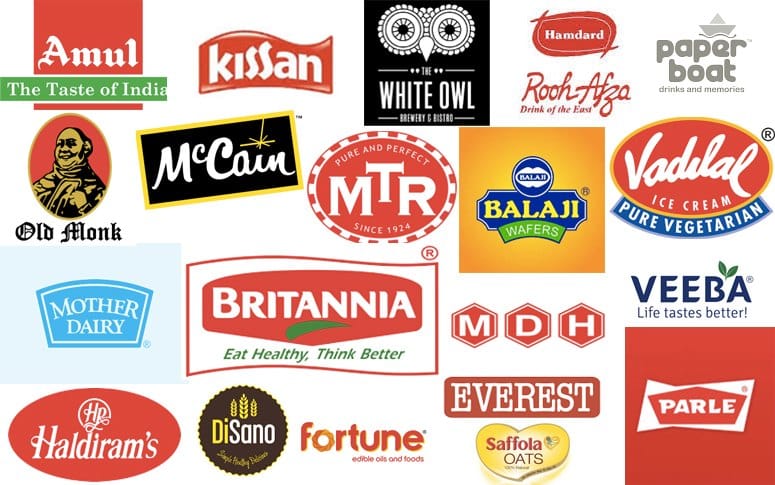 Reasons For Increase in Sales
The sale of the Ready-to-Eat brand has increased due to the restaurants shutting down and the fear of increasing COVID. There are a lot of benefits that come along for the bachelors, the people who don't know how to cook or simply the people who don't have time to cook. The Ready-to-Eat Meals don't need much time to cook. And they save the per-preparation time as well. For example, frozen food items like Parathas only have to be heated and can be eaten directly after that.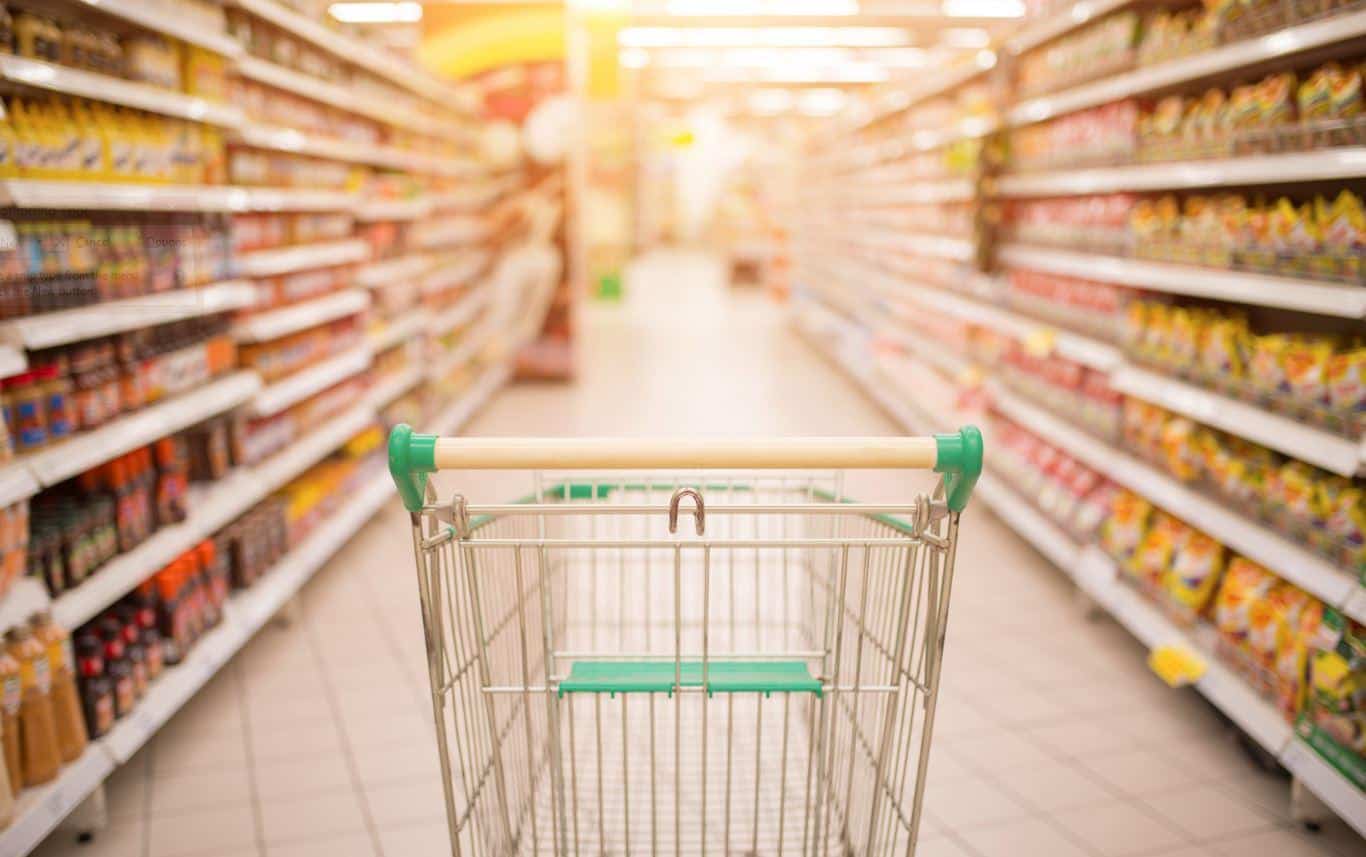 New Products in the Market
Recently, Veeba introduced the new segment Veeba Chef which brought Restaurant Style Ready-to-Cook Gravies and Curries home. It's Ready-to-Cook range includes Kung Pao Gravy,Thai Red Curry, Biryani Mix, Makhani Gravy, etc. Tata Q introduced Tata Q Meals, Quick Quisine that serves 'Heat to Eat in 60 Seconds'. In other words it's ready to eat meals that can be enjoyed by following 3 easy steps. It includes Saucy Tomato Pasta with Veggies, Cheesy Pasta, Biryanis, Combos and Exotic Dishes & Appetizers. WeiKFiELD's Chef's Basket introduced DIY kits of Pasta Boxes already containing pasta, sauce and seasonings that can be made within 10 minutes. The range of flavors included Creamy Tomato, Cheesy Alfredo and Chunky Arrabbiata.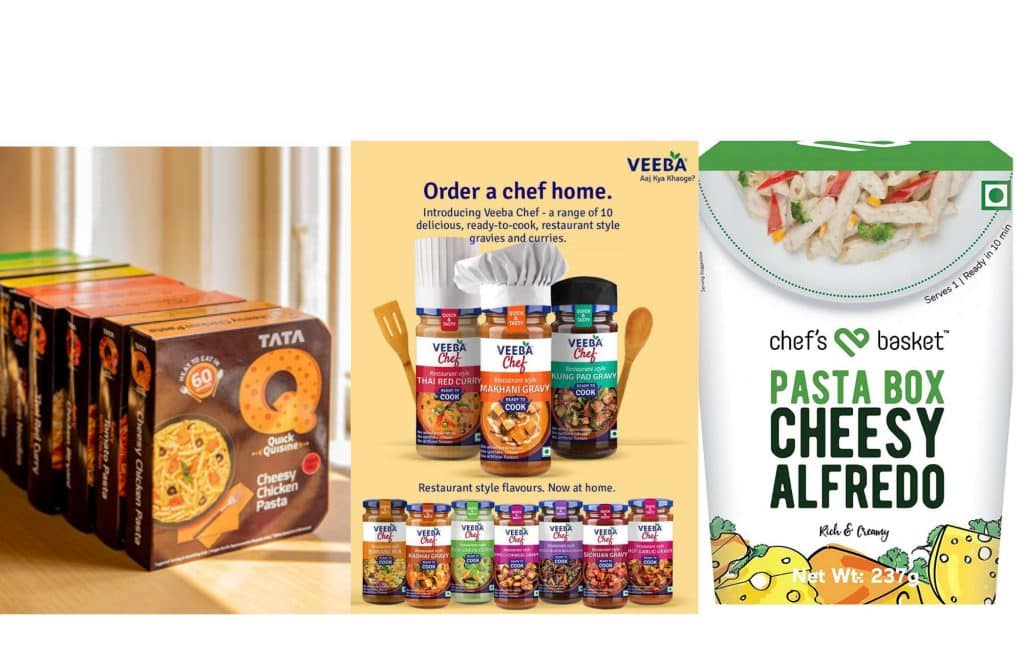 The brands that are there in the business of Ready-to-Eat Food need to bring innovation. They need to bring in more varieties in their products. Additionally, they also need to use social media and TV advertising to market their products as people have become more inclined to use them. Which Ready-to-Eat Foods did you eat during lockdown?