Food from the narrow lanes of the old city, to college areas near university road, the nightlife at Manek Chowk and IIM, and the restaurants at Bodakdev- Ahmedabad city has got it all. Nothing brings the Ahmedabadis together like good food and its food memories. Along with the rich title of heritage city, Ahmedabad also has its amazing food dishes that never leave the taste buds and has everyone wanting more! These places in the city have been there for years now. Some of them have also been at the same place for generations now. With the rich Indian heritage, there is every city out there in India which has been a favorite spot of the locals and tourists for over years. The constant will be the same rich quality and taste. Here are a few dishes that Ahmedabadis have sworn on for years now and will continue to do so!
1. Chole Kulcha from C.G Road
The chole kulcha from C.G Road is one of the most delicious that you'll have in Ahmedabad. Different vendors are there on the side of the road selling the most mouth-watering chole kulcha. It is a spicy and tangy chole affair perfectly balanced with the subtle flavor of kulchas.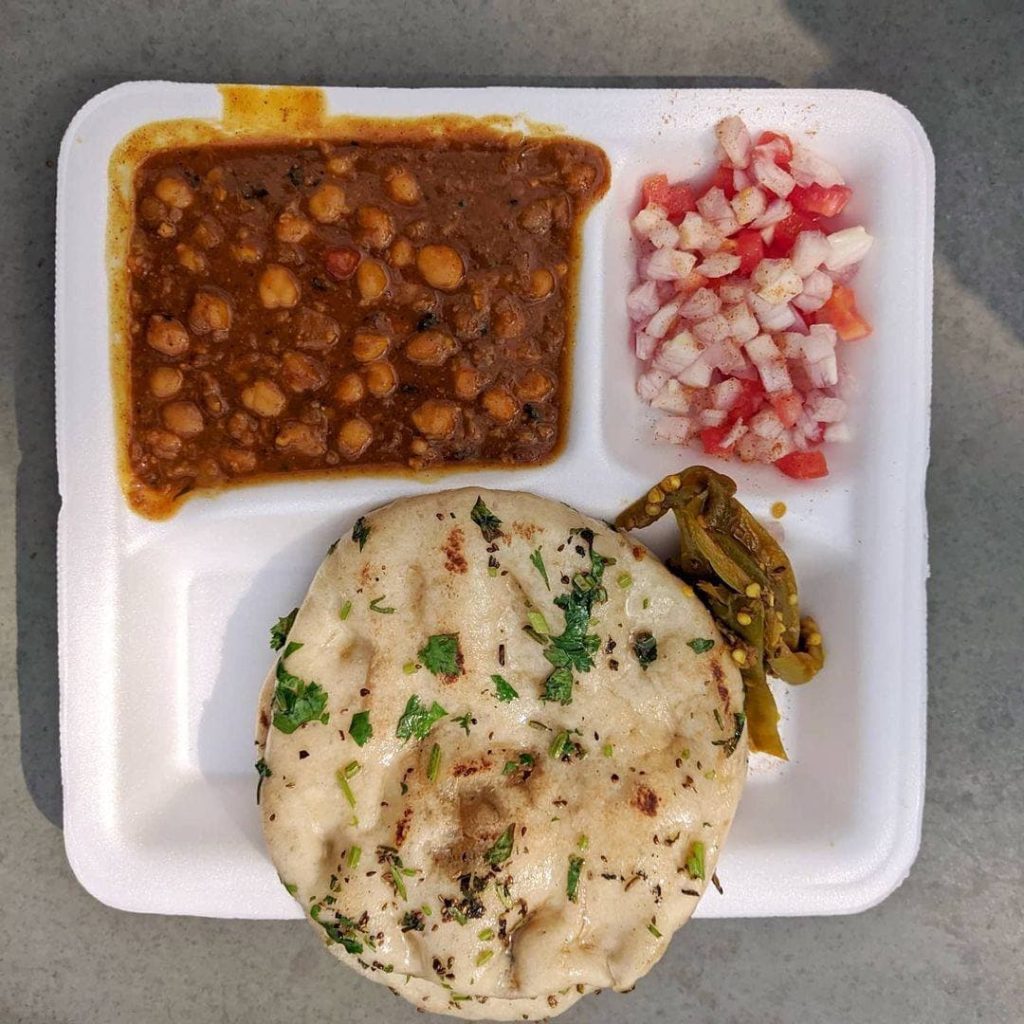 The first place that comes to our mind whenever there is a mention of softy is Cheers. Softies are something that never fails to remind us of our childhood memories. These amazingly different varieties of softies at Cheers will surely make you nostalgic. Additionally, we would also recommend you to try their thick shake varieties.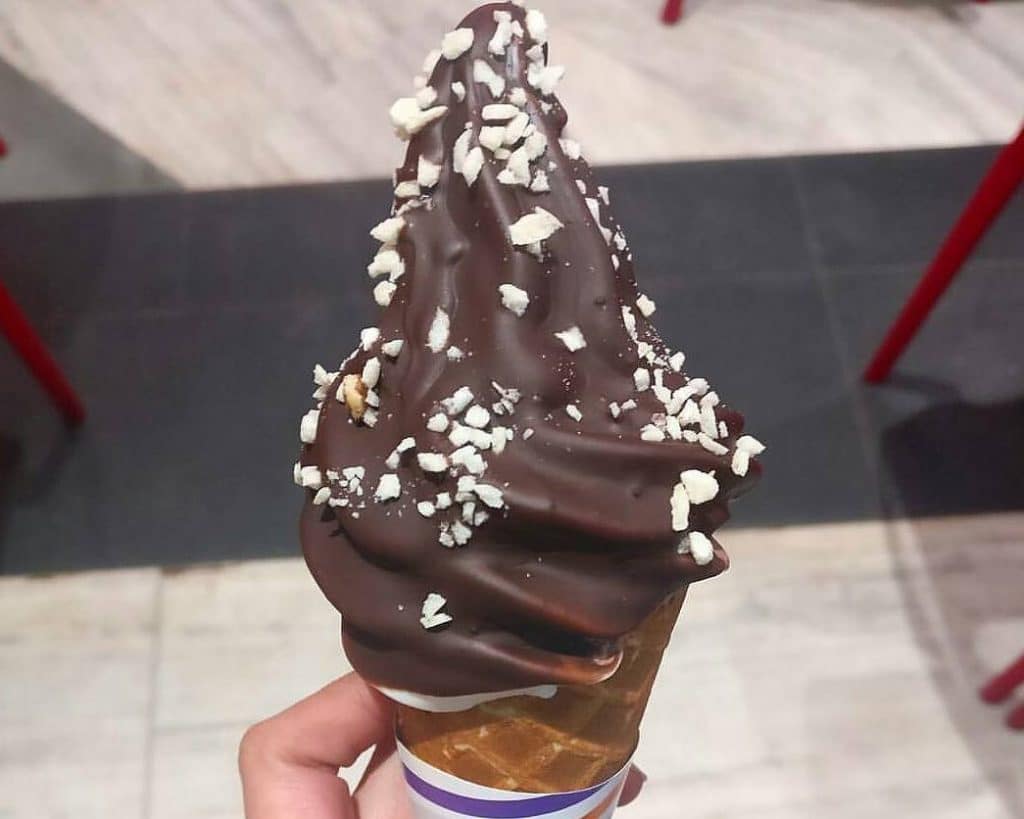 3. Pav Bhaji from Mahalaxmi Pav Bhaji and Pulav
This is the one lip-smacking hot dish that you cannot miss out on. This pav bhaji is filled with so much flavor that you won't be able to resist after just one bite. Mahalaxmi has been serving pav bhajis for years now. And it still is one of the most popular places for pav bhaji in Ahmedabad.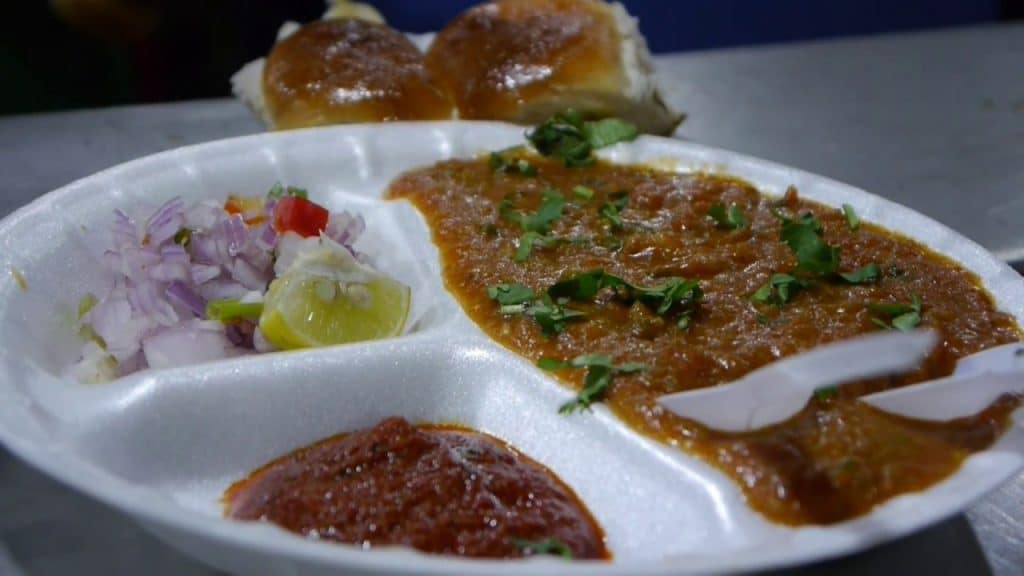 Whenever you have a conversation with an Amdavadi on chaat then you hear about the most famous chaat place Diwan Pakodi Centre. It is the busiest food joints in the evenings. You will find people from every age group there enjoying the food dishes. Dahi puri is one of the most simple yet yum chaat items on their menu.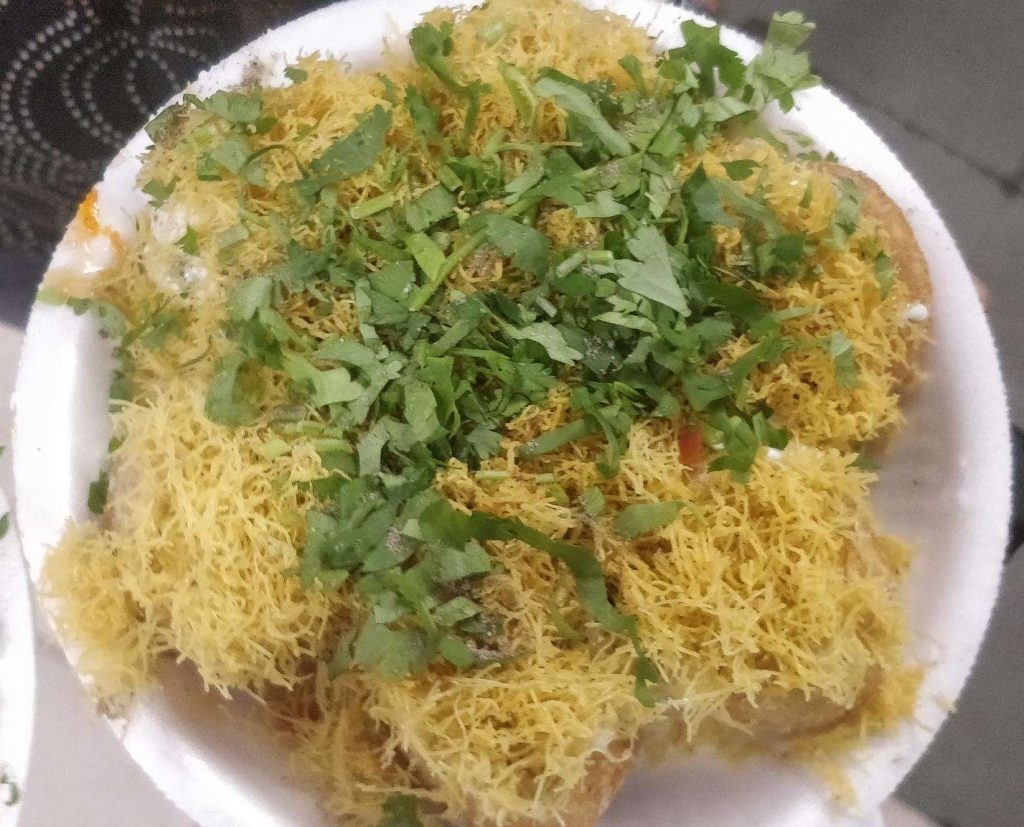 5. Katka Pav from Law Garden
It is one of the most famous street food in Ahmedabad. A Katka pav is a masala pav but with a different Ahmedavadi twist to it. Simmered in butter and garlic powder, two types of chutney applied on top with masala peanuts, sev, and cheese. What else do you need in life?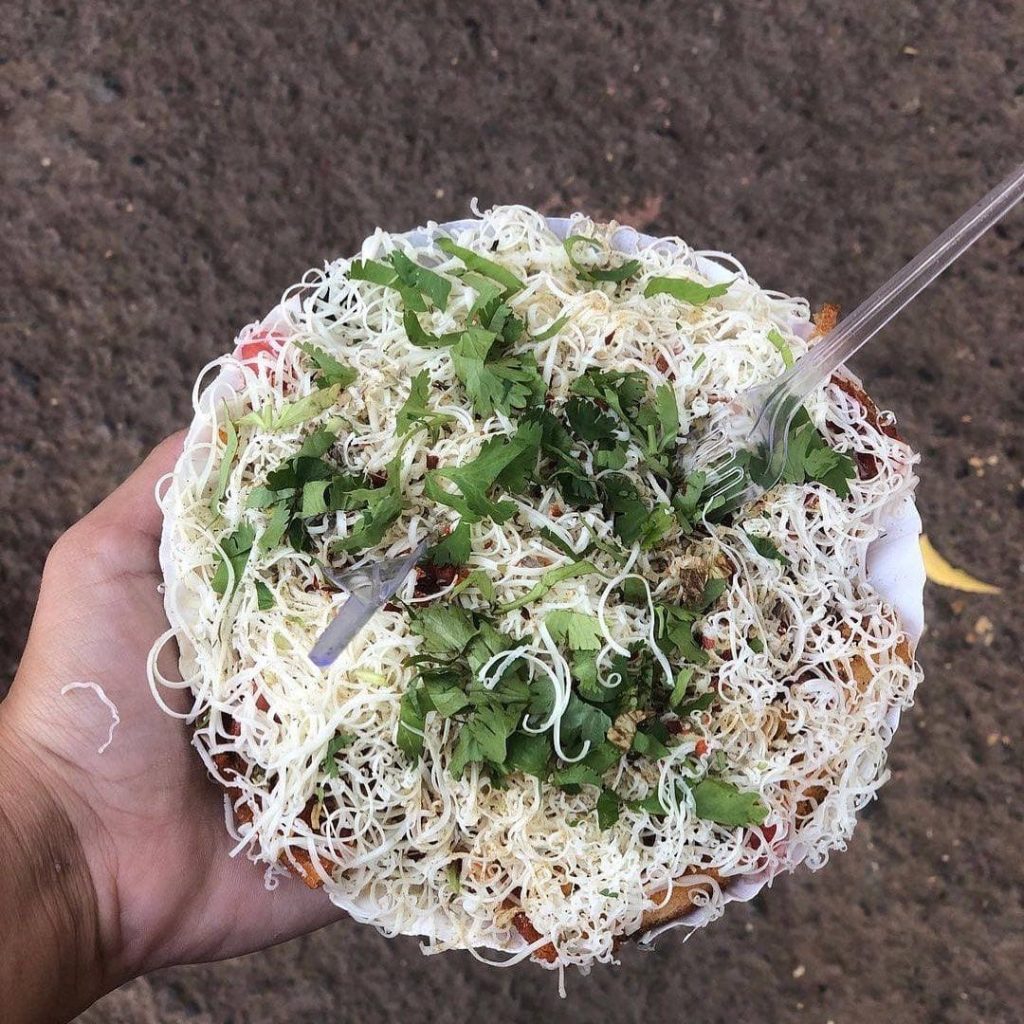 Salim's burger is the most underrated food joint in Ahmedabad which has been there for years. Being in the university area of Ahmedabad it is the most pocket-friendly affordable place to indulge in the good quality variety of burgers.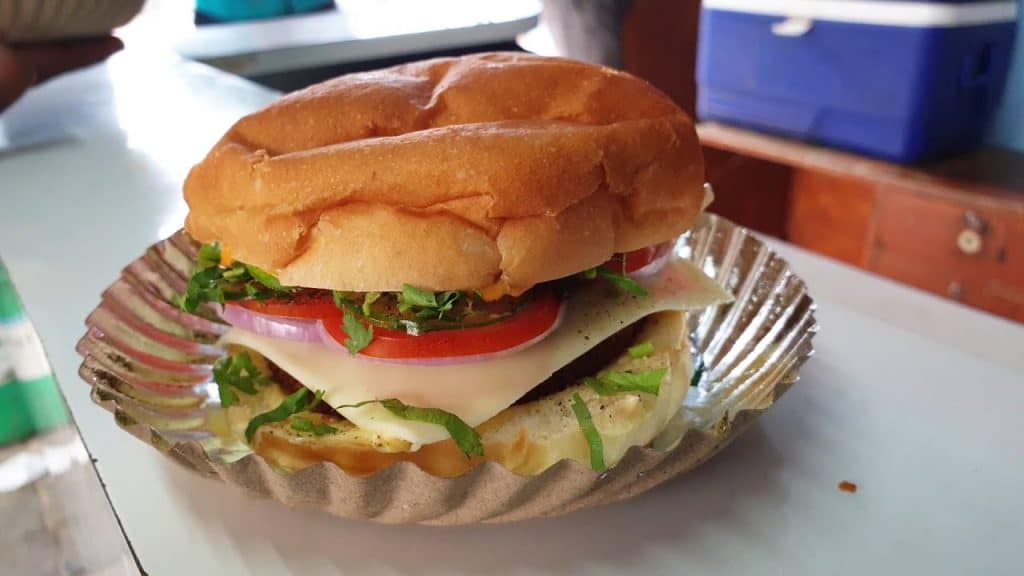 7. Maggi Bhajiya from H.L College Road
It is the perfect food dish to indulge in the evening after college or after office hours. If you are a big fan of all things Maggi then you must try out these super yum Maggi bhajiya.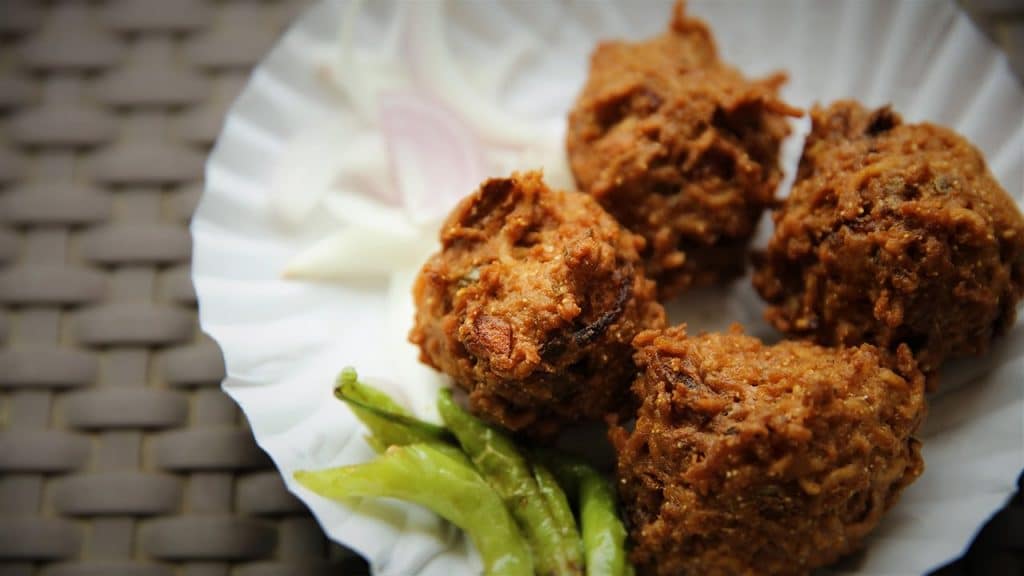 Dalwada is the most top favorite dish of almost all the Amdavadis. Ambica Dalwada centre is another one of the oldest places for dalwadas in Ahmedabad.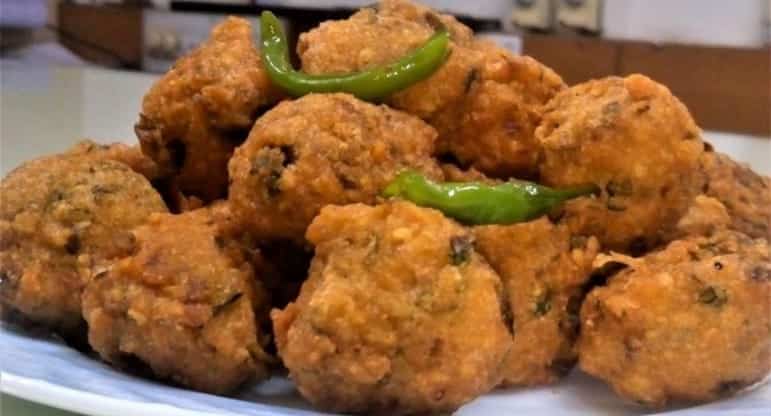 Shreeji Krupa serves one of the best authentic vada pavs in Ahmedabad city. At whatever time in the day you decide to go here you will always find people enjoying the amazing vada pavs. It has been there for years now but the taste of their vada pav remains the same.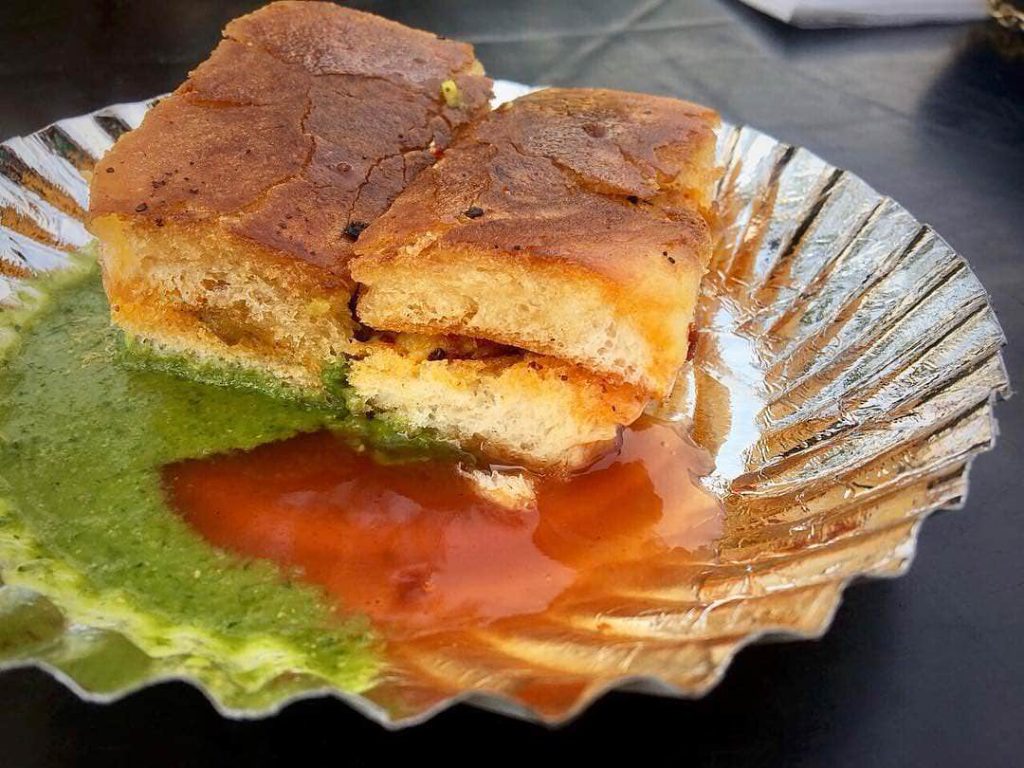 Collegian Special Sandwich is the most cheesy, buttery, chocolaty, and savory dish loved by everyone in the city. It has been there with the same quality of sandwiches as well as the same taste even after over all these years.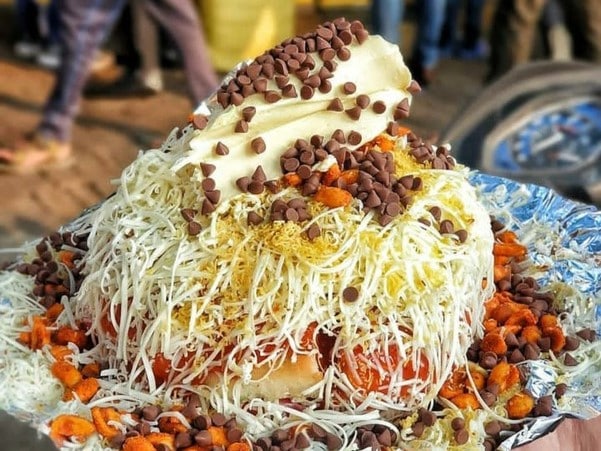 The old city lives in the heart of every Ahmedabadi. This place is already rich in its heritage with the concept of actually dining with the graves. Yes, you heard it right! The old lucky tea stall is located in the old city of Ahmedabad. The place has unique dining with graves. This is an ideal place preferred for a perfect morning breakfast consisting of tea and maskabun.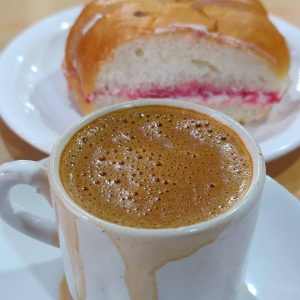 12. Falooda from Astodia Juice Centre
This is another one of the gems of the old city that has the most amazing falooda in the town. Astodia Juice Centre has been in the old city for years. Through all these years the one constant is the food that it has to offer. And let us assure you the falooda varieties in their menu will never disappoint.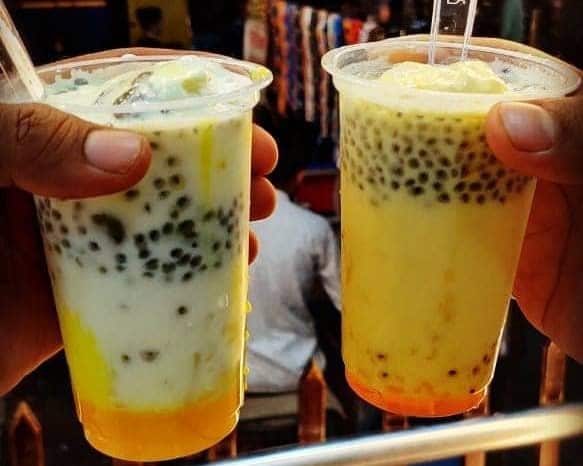 13. Gwalior Dosa from Balan Dosa
Gwalior dosa is a ball of buttery most delicious dosa available in Ahmedabad. Balan Dosa is one of the oldest dosa places in Ahmedabad which started years ago in the food hub of Manek chowk. Now it is available across a lot of places in the city. Gwalior dosa is one of the most famous and loved dosas of all times by everyone.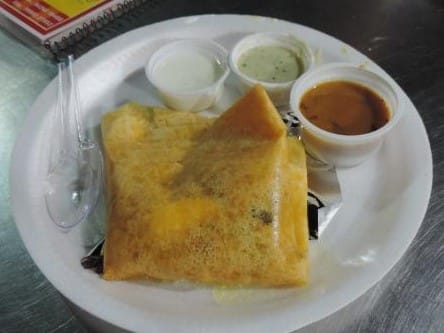 Cold coco and cold coffee are the two things that every teenager living in Ahmedabad has tried at least once in their life. Danny's Coffee Bar is a popular spot for all the youngsters to hang out with their friends and enjoy snacks and drinks in the evenings. Additionally, you don't have to worry about spending too much as it is a very pocket-friendly place.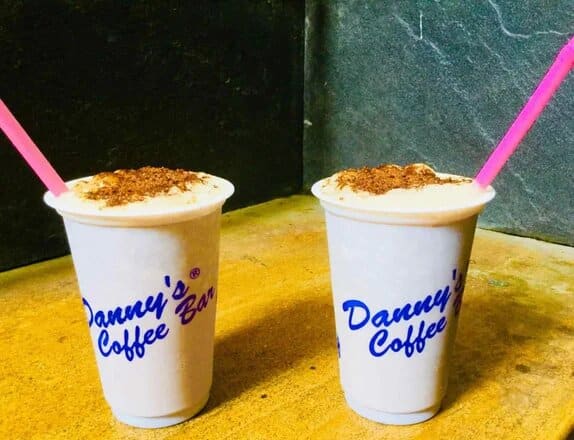 You will fall in love with the city as soon as you eat the famous food that is now part of its history and heritage. Through all the tough times that the city has faced the one constant over all these years has been its mouth-watering food. Which of these food dishes is your favorite?